10 Favorite February Bulletin Boards
Hello! Happy New Year! I'm not sure about you, but I'm ready to say goodbye to 2021. Like… see-ya! I feel like I allowed some of 2020 to seep into 2021, and it just never seemed to get better. That's why I'm focusing on 2022 and all the wonderful things I know it has in store for us! So, let's talk bulletin boards. You guys know I love a good bulletin board that is easy, cute, and can stay up for a while! That's why I'm sharing ten of my favorite February bulletin boards, today.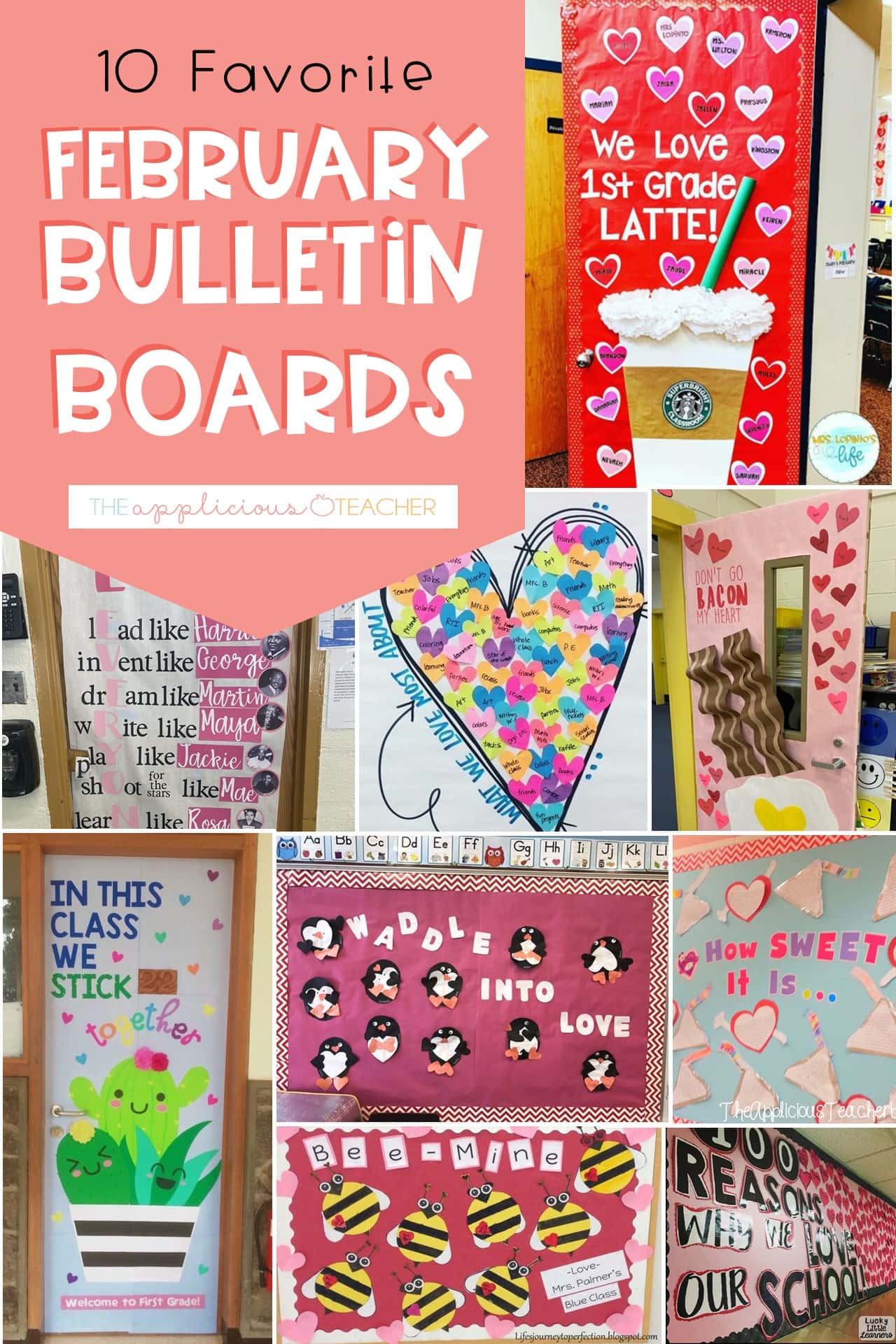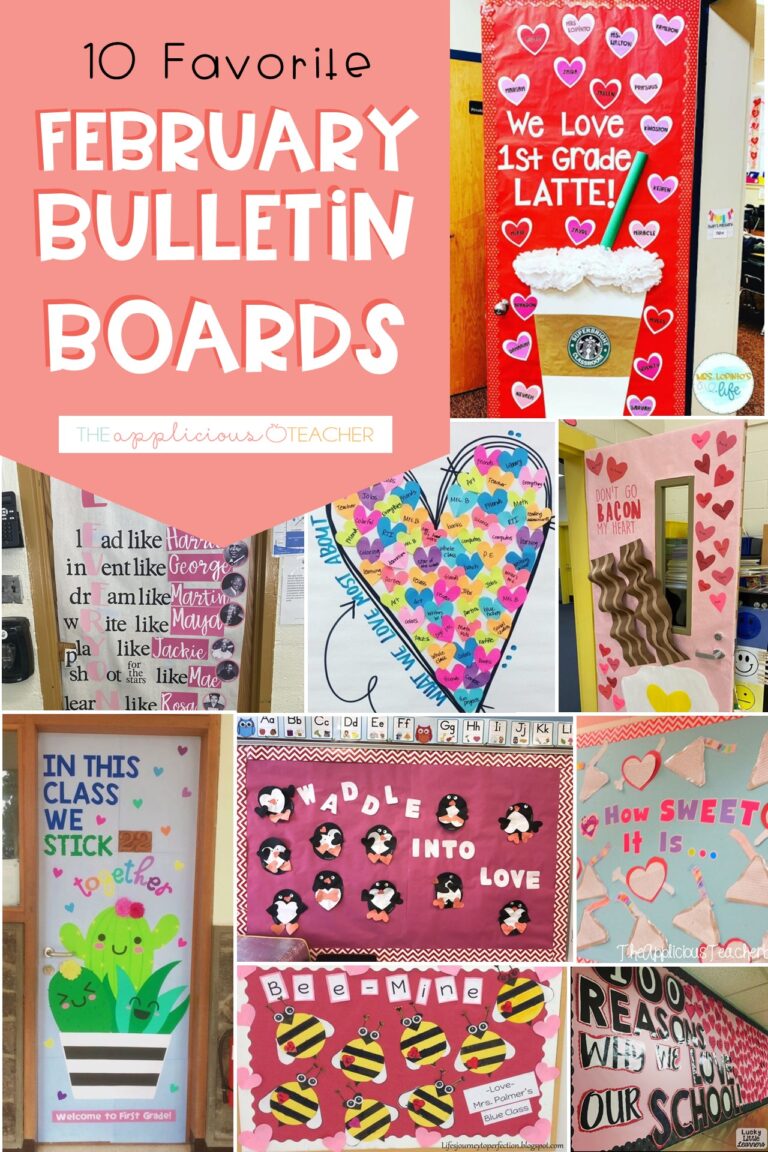 Ok… let's get started!
1. The Sweetest Thing February Bulletin Board
So, I'm a little partial to this bulletin board, but can you blame me? It's so cute! This board is simple but sweet! To make, have students write about a time they did something sweet for someone else. Then, have them publish their writing on a chocolate kiss or heart outline. Staple up with the words "The Sweetest Thing" and Boom! Bulletin board complete.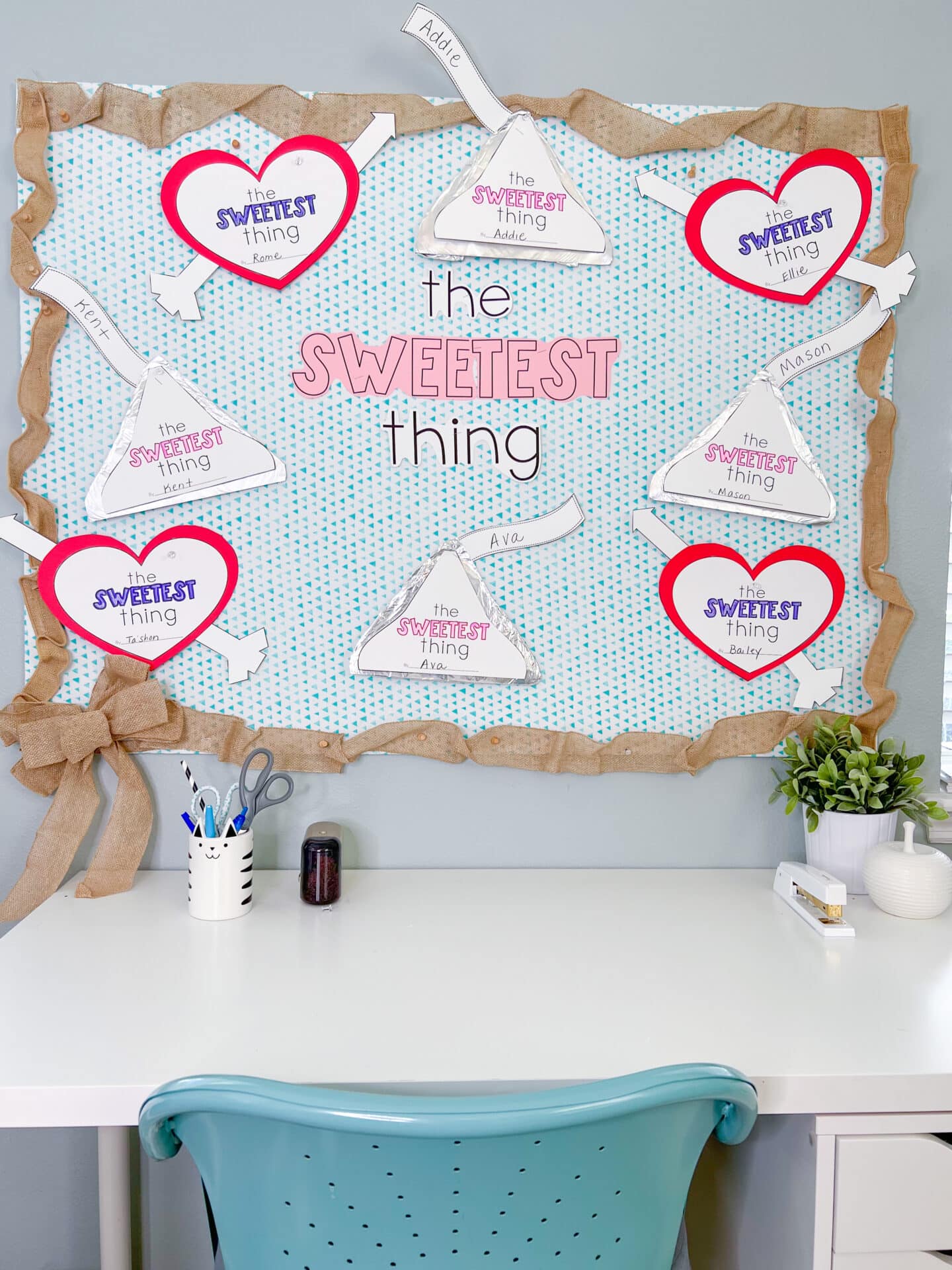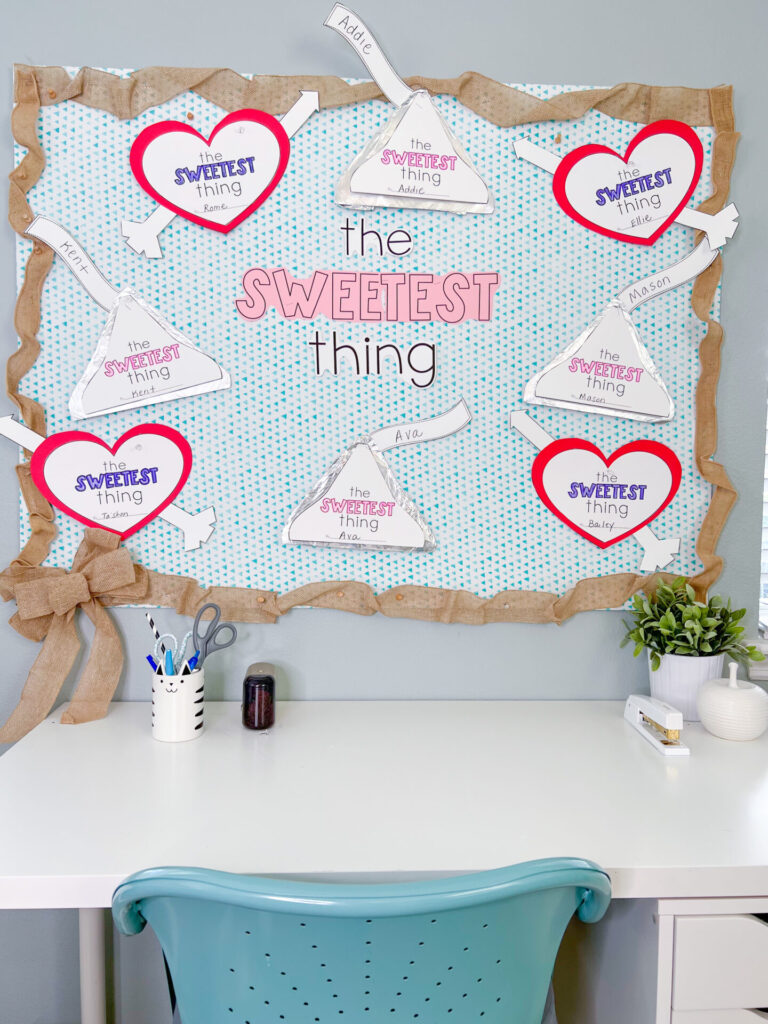 Even better? The writing activity and craft are done for you! Click here to grab this writing activity in my store!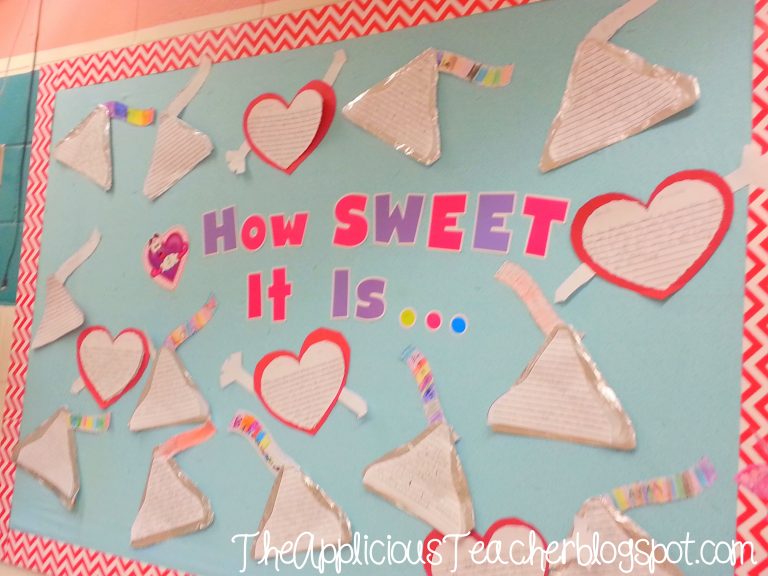 This is a board I made back when I taught 2nd grade! I just used pre-cut bulletin board letters and gave it the title "How Sweet It Is…"
2. Throw Love Around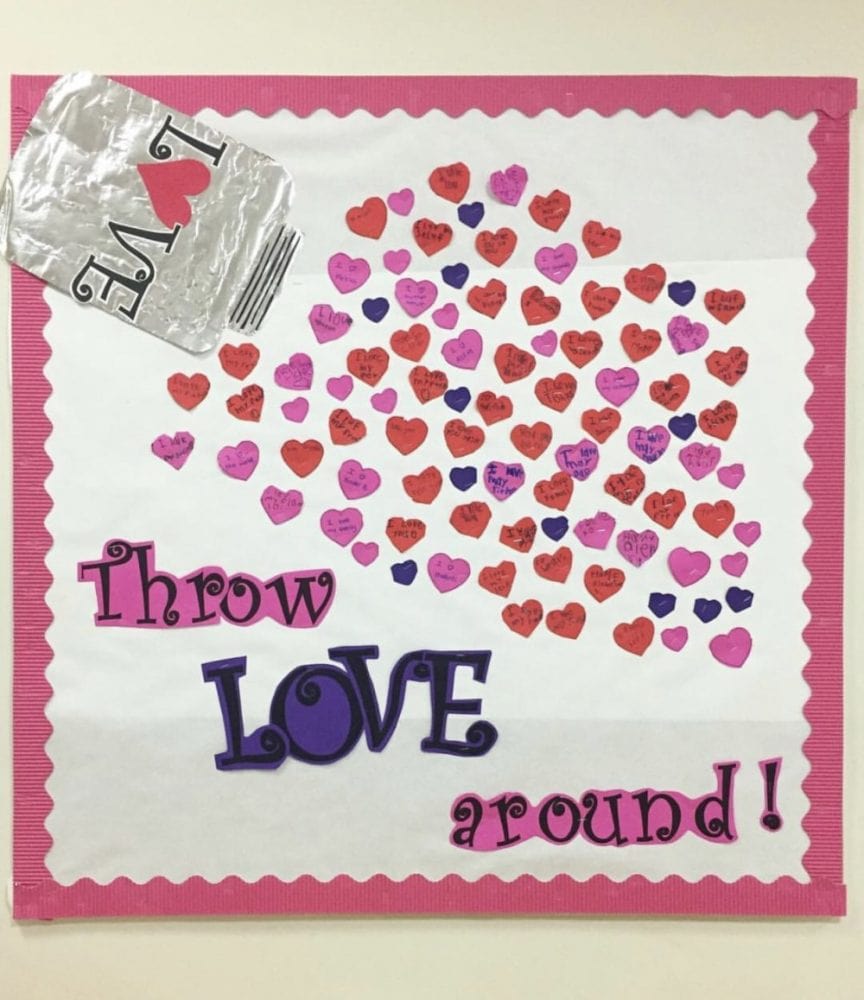 How fun is this play on words? I think this would make a great February bulletin board! We've seen this done with the phrase, "Throw Kindness Around," but I love the idea of changing out 'kindness' for 'love' for an easily converted February bulletin board! You can find this idea and tons of others on Chaylorandmads.com.
3. Bee Mine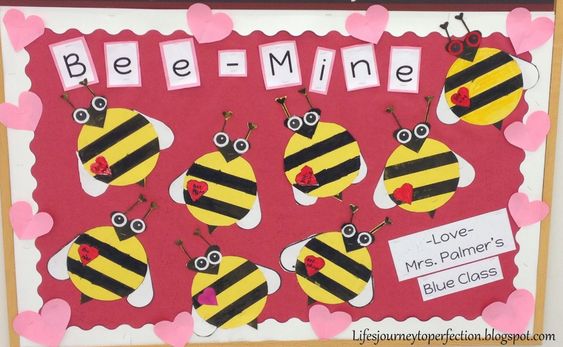 I love bee decor so this makes my heart buzz! Get it? Ok… silly jokes aside, this sweet February bulletin board idea from Life's Journey to Perfection is simple and easy to have up all month long. Check it out here!
4. 100 Reasons We Love Our School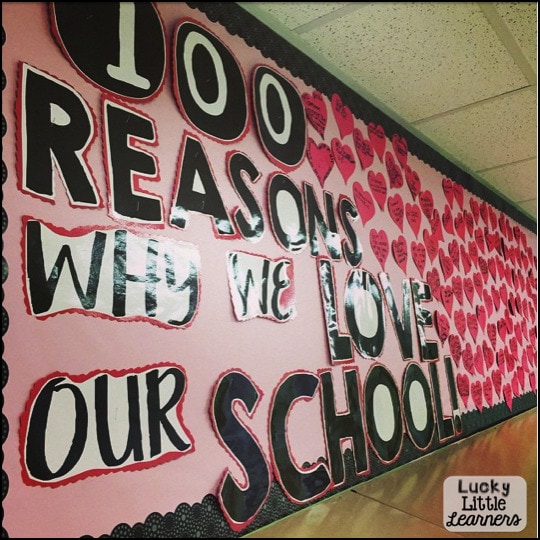 This Valentine's Day bulletin board is a great idea I found over at Angie's Lucky Little Learners. I know this one talks about loving your school, but I love the idea of converting this to 100 reasons we love our class. Now you can have a simple board up for the 100th day of school and V-day! YEAH! See the original here!
5. We Love Alatte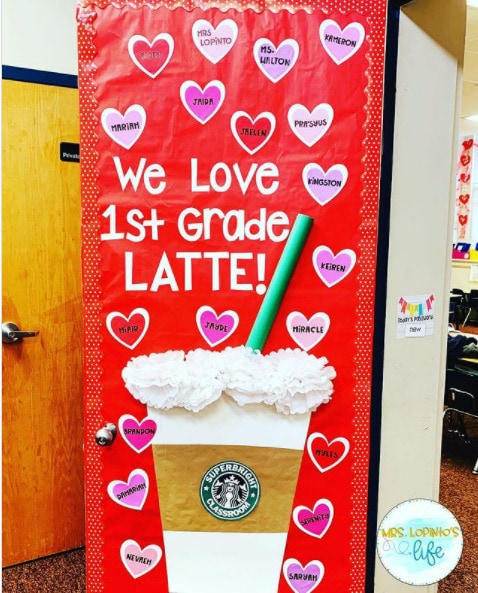 Can't go wrong with a coffee-themed board in my opinion! And although I know this one is geared towards Valentine's Day, I feel like you could just leave it up the rest of the year… if you wanted to… I found this one over on IG- you can check it out here!
6. Love Like
Ok… this door is seriously giving me all the 😍😍😍 vibes! Like what a great idea? As it is, it's the perfect way to celebrate Black History Month by placing a spotlight on strong role models, and celebrating Valentine's Day!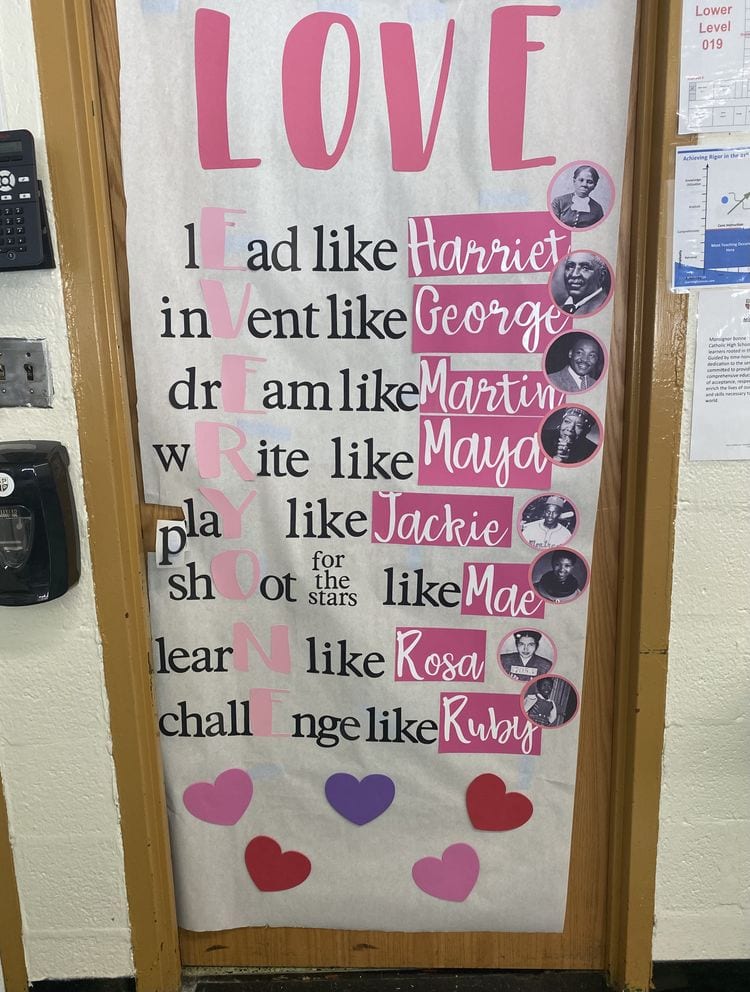 You can modify the names used to include people you've learned about in class, or even switch them out entirely for students' names in your class. How cute would it be to see the line "Be a friend like Kalani!" or "Try your best like Rayyan." Either way, I feel like this would be such a good one to create with your students. Check out the original here!
7. Don't Go Bacon My Heart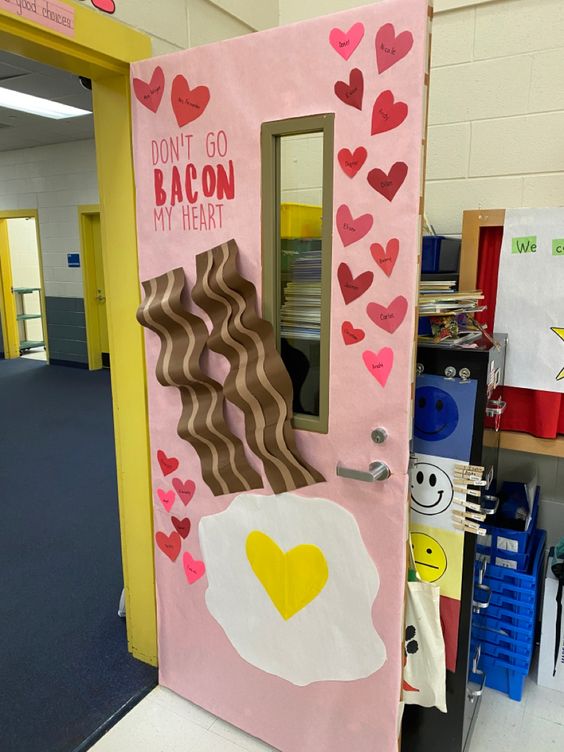 It happened… we've put bacon on a door. They say bacon makes everything better, and I have to agree! The 3-D effect on this February door idea makes it so much better! Wouldn't this be fun for a Valentine's Day bulletin board, too? See the original here!
8. The Best Class Ever
You know you have the best class ever! Why not make a simple anchor chart bulletin board? This idea is perfect if you are low on space (and time) and want something you know your students will love! Check out the original idea here on Teaching Alatte in First!
9. In This Class We Stick Together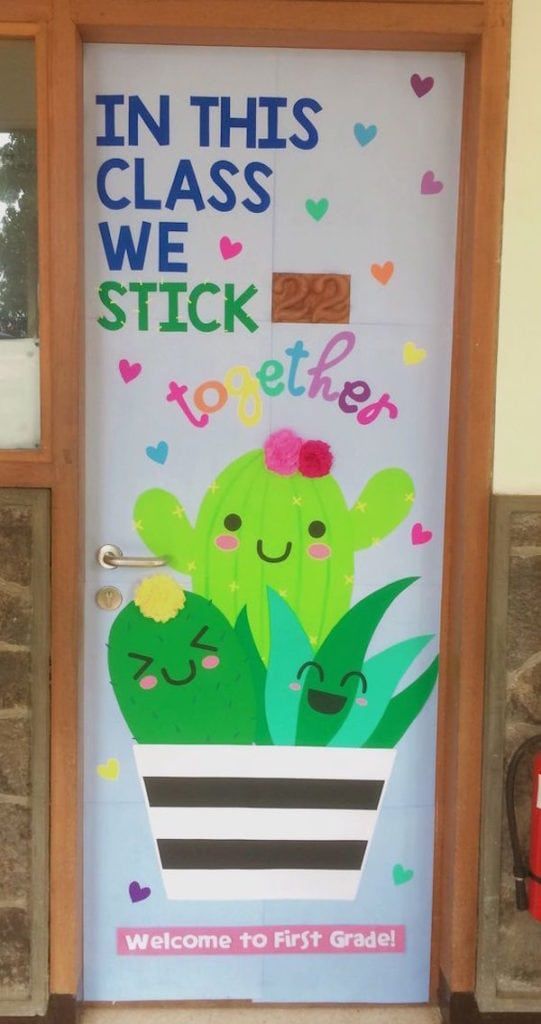 How stinkin' cute is this? I know the cactus theme is a little bit dated, but I feel like a cactus-themed February bulletin board is not! Make this feel a little bit more "Valentine's-y" by adding hearts with your students' names on them. Then, plan to leave this baby up for the rest of the year! See the original (and get some classroom decor ideas) here!
10. Waddle into Love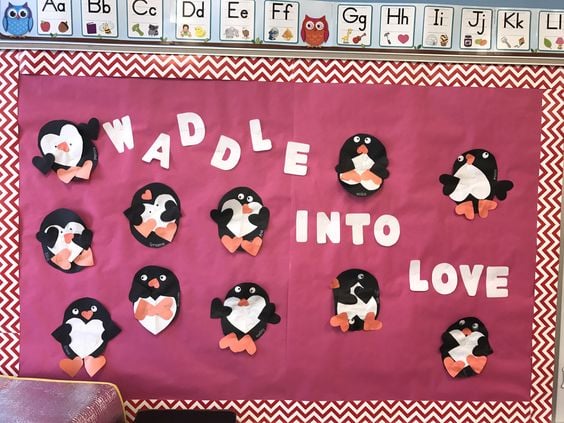 Planning a penguin unit this winter? Tie in this super cute February bulletin board idea! Also, can we take a moment and just enjoy how sweet the little penguins are on this board? It is giving me all the Kindergarten vibes! Oh- need ideas for a penguin unit? Check out this post!
February Bulletin Board Ideas
These are just a few ideas for sprucing up your bulletin boards for the month of February! Also, never underestimate the power of hearts with names on them!
More Ideas
Check out these other ideas to help you get through the month of February and all the fun that comes with it!
The post 10 Favorite February Bulletin Boards appeared first on The Applicious Teacher.