150 Creative, Good, and Interesting Topics to Write About
You started a blog this year and in a few months you are stuck and have no idea what to write about.
You want to pivot but you only have a handful of blog posts you've written.
What are interesting topics to write about that will gain an audience?
Are these topics SEO topics for traffic building or are these trending topics on Pinterest?
Maybe you want good topics to write about that are personal and about your life as a mother.
Sure, you can search on Google or read other blogs to get ideas, but there are other ways to find blogging ideas.
What do you do?
Let's look at 150 topics to write about so you will never have writer's block again!
Interesting Health Topics to Write About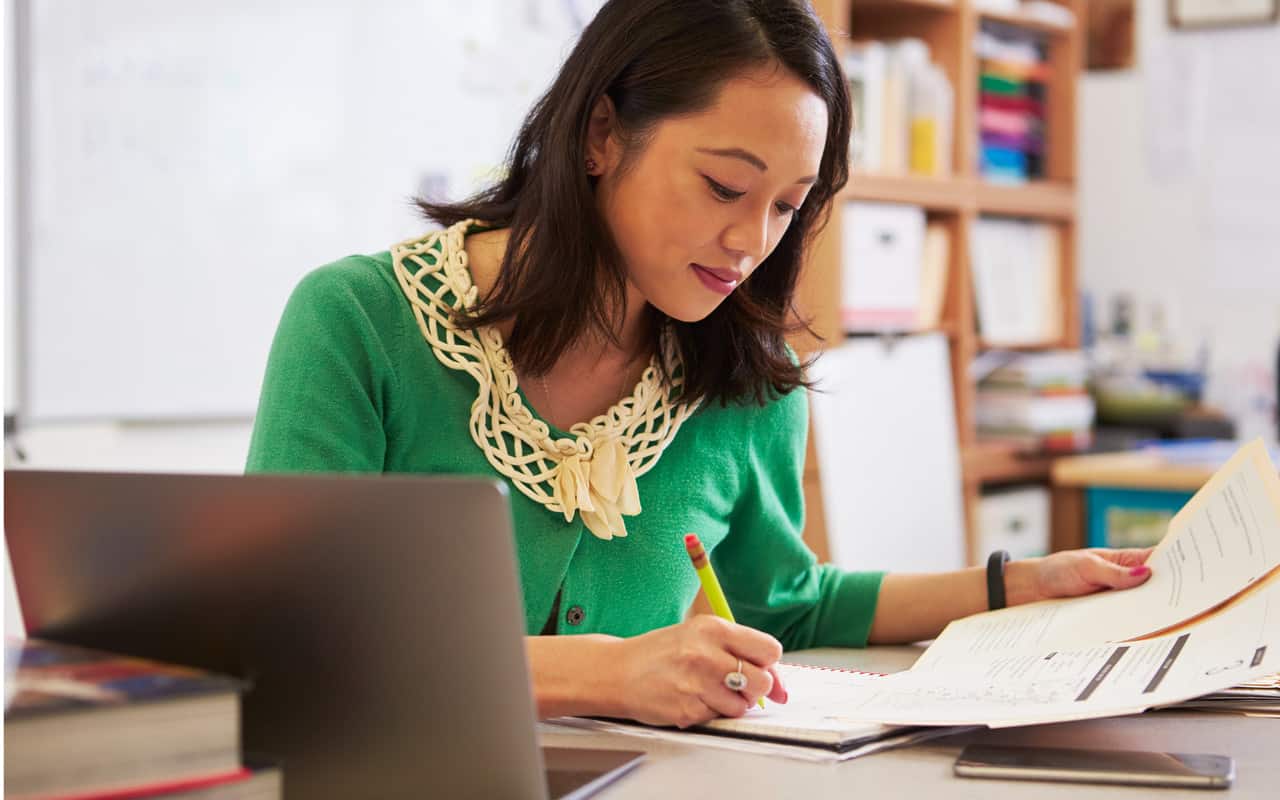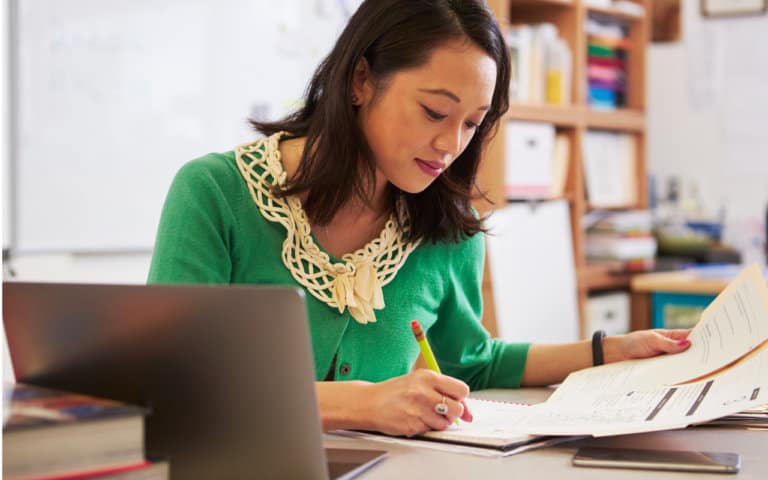 If you started a health blog, here are the most interesting topics to write about.
These topics are:
1. Meal Planning on a Budget
2. 15 Exercise Routines for Busy Moms
3. 5 Natural Remedies for Runner's Knee
4. 21 Stress Management Techniques I Swear By
5. 11 Healthy Eating Habits for Kids (That They Will Love)
6. 5 Benefits of Meditation and Mindfulness as a Busy Mom
7. 21 Tips to Get Better Sleep In the Summer
8. How to Create a Home Gym on a Budget
9. 10 Yoga and Pilates Exercises to Do at Home
10. 9 Natural Ways to Boost Your Immune System
11. 10 Best Running Shoes for Flat Feet
12. How to Make Healthy Snacks at Home (3 Ingredients)
13. 8 Ways to Stay Motivated with Exercise as a Working Mom
14. How to Do Intermittent Fasting The Right Way
15. 12 Flare Yoga Pants for Women
16. 7 Mental Health Self-Care Strategies as a New Mom
17. A Calisthenics Workout Plan for Beginners
18. 12 Breakfast for Dinner Ideas (That are Healthy)
19. 30 Self-Care Tips for Moms
20. Create a Morning Routine You Will Always Do
Interesting Food Topics to Write About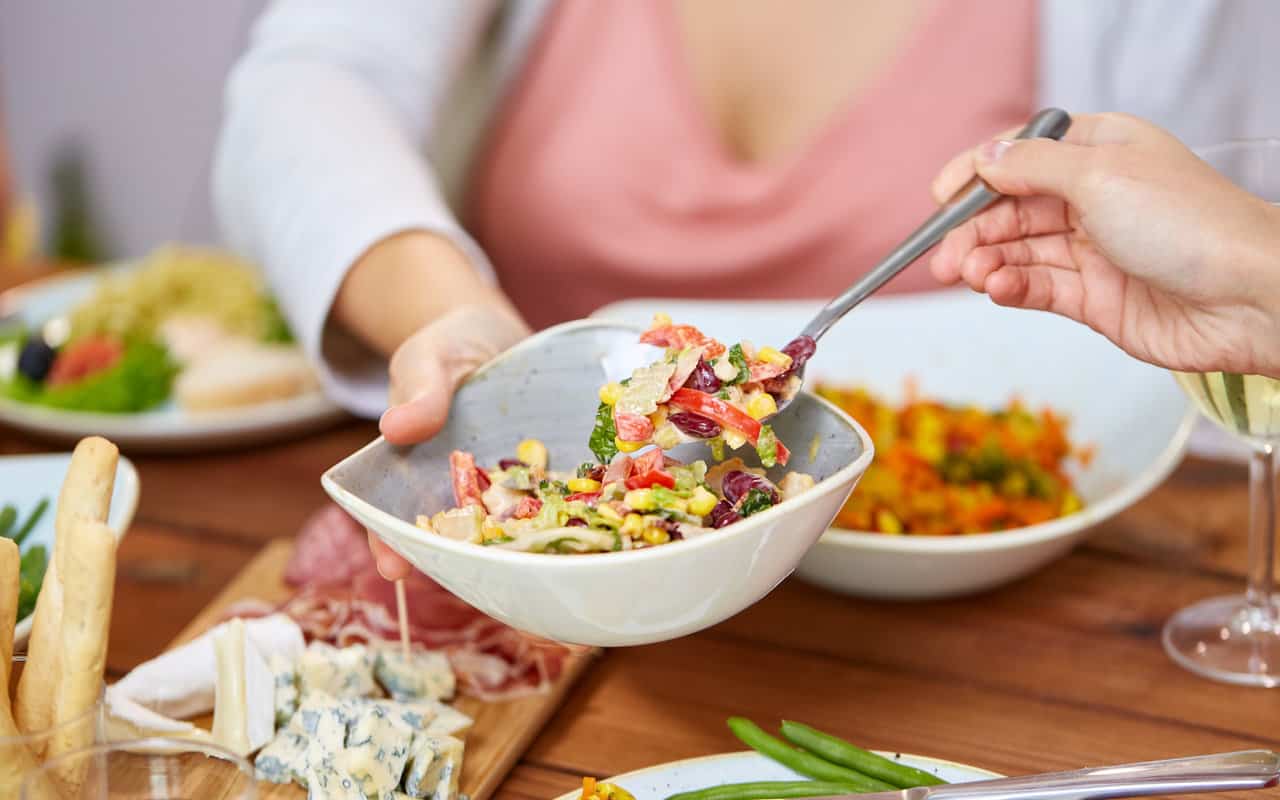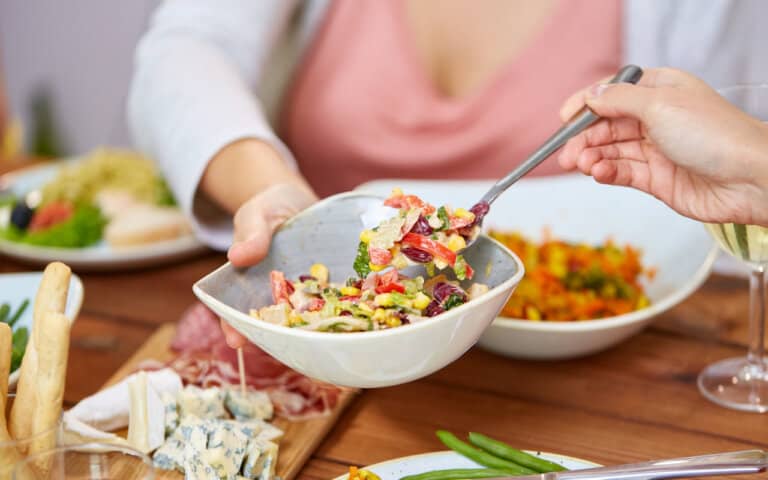 Have you started a food blog?
Food blogs do amazing on Pinterest and can do well on Google too!
The thing to remember when writing interesting topics is to always write for your audience.
Your readers are always thinking, "What's In It for Me?"
If you can address that in your blog post, then you will win your audience and you will start making money!
21. 10 Quick and Easy Breakfast Ideas for Busy Moms
22. Family-Friendly Dinner Recipes on a Budget
23. 15 Healthy Lunchbox Ideas for Kids: Nutritious and Delicious
24. 27 One-Pot Meals: Simple and Tasty Dinner Solutions
25. The Ultimate Guide to Meal Planning for Busy Families
26. 10 15-Minute Meals: Time-Saving Recipes for Busy Parents
27. How to Create a Weekly Grocery List for a Family of Four
28. 8 Vegetarian Meals Your Kids Will Love: Easy and Healthy Recipes
29. 21 Slow Cooker Recipes: Set It and Forget It Family Dinners
30. 50 Freezer-Friendly Meals: Make-Ahead Recipes for Busy Weeknights
31. 21 5-Ingredient Recipes: Simple and Flavorful Meal Ideas
32. 27 Kid-Friendly Snacks: Homemade and Healthy Options
33. 15 Creative and Delicious Lunch Ideas for Kids
34. 12 Fruity Breakfast Ideas: Fun and Easy Family Night Ideas
35. How to Cook with Seasonal Produce: Fresh and Frugal Meal Ideas
36. Cooking with Pantry Staples: Delicious Meals from Everyday Ingredients
37. Batch Cooking: Tips and Tricks for Efficient Meal Prep
38. 21 Budget-Friendly Meal Planning Ideas
39. 12 Weekend Brunch Ideas for a Large Crowd
40. 18 Low Calorie Dinner Ideas
Interesting Legal Topics to Write About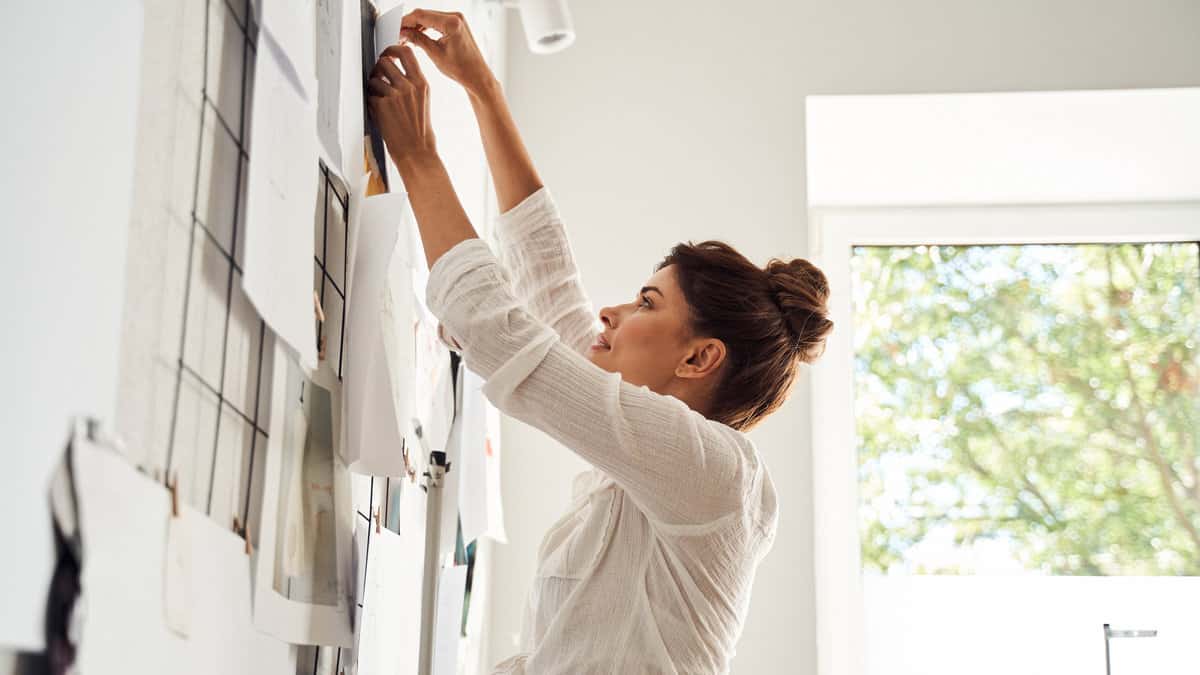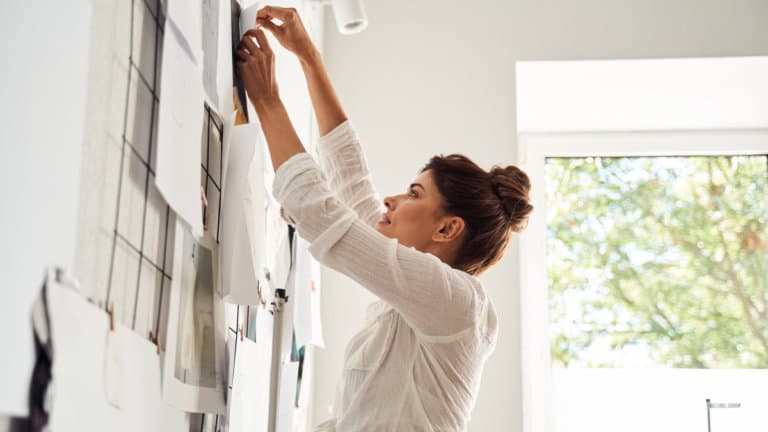 Did you just start a law blog? Most people who start a law blog or real estate blog are actual lawyers or realtors.
But even if you are an expert in your topic, you might still be plagued with writer's block. Here are some interesting legal topics for you.
41. 10 Tips for Balancing Motherhood and a Legal Career
42. How to Choose the Right Family Law Attorney for Your Needs
43. The Importance of Estate Planning for Parents: Wills, Trusts, and Guardianships
44. Understanding Child Custody and Support Laws in Your State
45. Navigating Divorce: A Guide for Moms on Protecting Your Rights and Interests
46. Workplace Rights for Pregnant Women and New Mothers: What You Need to Know
47. Legal Tips for Single Parents: Child Support, Custody, and Co-Parenting
48. How to Legally Protect Your Family in Case of an Emergency
49. The Role of Mediation in Resolving Family Law Disputes
50. Adoption Options: Exploring Domestic, International, and Foster Care Adoption
51. How to Create a Parenting Plan that Works for Both Parents and Children
52. The Impact of Social Media on Family Law Cases: What You Need to Know
53. Understanding Prenuptial Agreements: Pros, Cons, and Considerations
54. The Legal Aspects of Surrogacy: What Prospective Parents Should Know
55. Navigating the Juvenile Justice System: A Guide for Parents
56. Grandparents' Rights in Family Law: Understanding Visitation and Custody Issues
57. The Intersection of Mental Health and Family Law: How to Advocate for Yourself and Your Children
58. Paternity Issues and Fathers' Rights in Family Law
59. The Role of a Guardian ad Litem in Family Law Cases
60. How Collaborative Law Can Help Resolve Family Disputes Amicably
Random Topics to Write About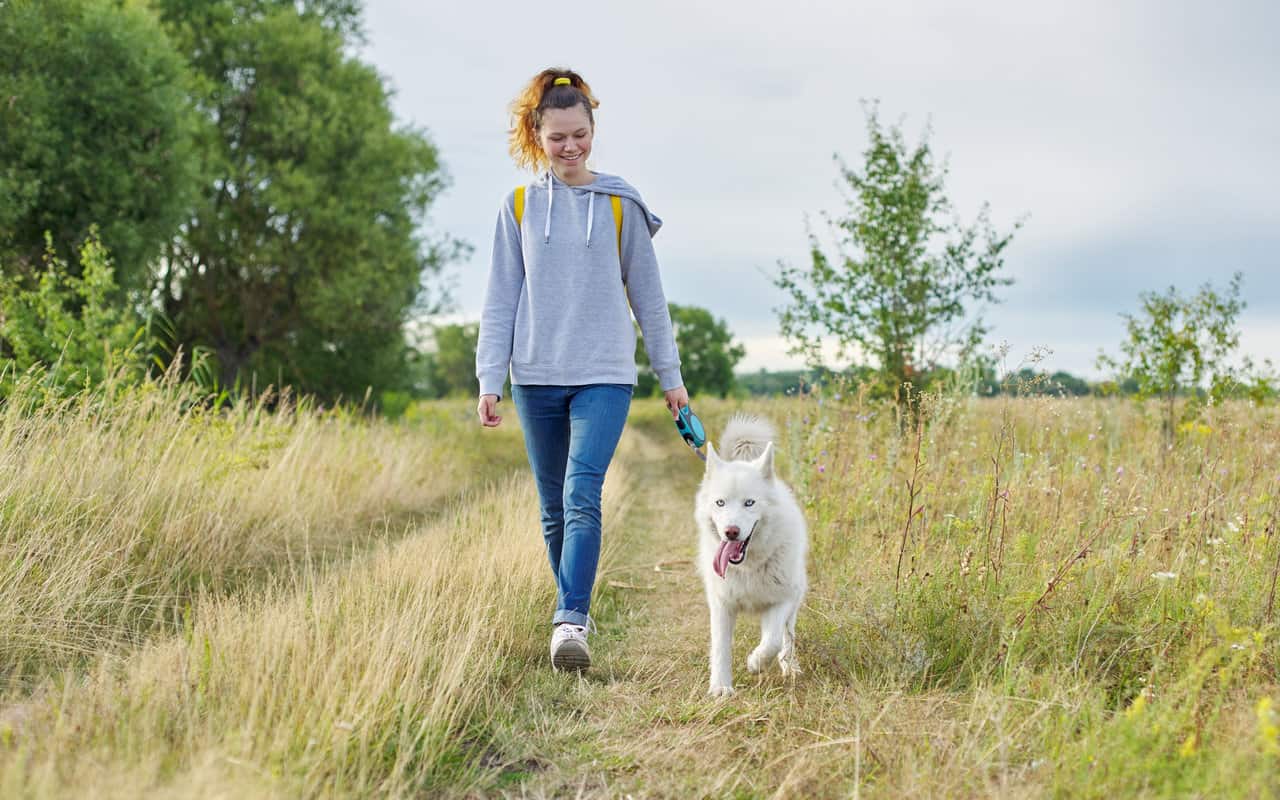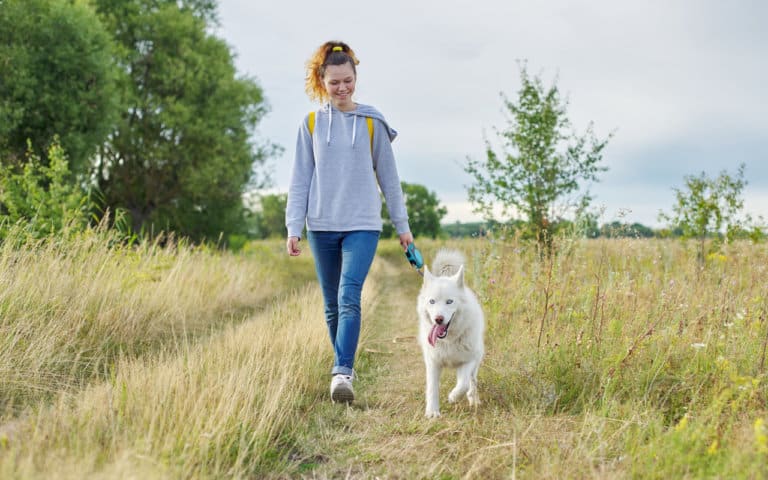 What if you don't have a health, food or legal blog?
What do you write about?
These can be deep topics to write about or fun topics to write about! Oh yea!
Well, here are 60 random topics to write about. They're good for most blogs you will start!
61. 10 Capsule Wardrobe Essentials for Busy Moms
62. How to Declutter Your Home in Just 30 Minutes a Day
63. Most Effective Cleaning Routines for Maintaining a Tidy Home
64. 18 Stylish and Comfortable Rompers for Stay-at-Home Moms
65. 21 Family Command Center Ideas to Stay Organized
66. 18 Pantry Organizational Tips for Easy Meal Planning
67. 23 Best Productivity Apps and Tools for Managing Mom Life
68. 17 Time-Saving Laundry Hacks Every Mom Should Know
69. Seasonal Wardrobe Updates: Staying Fashionable on a Budget
70. The KonMari Method: Tips and Tricks
71. 12 Stylish Home Office Spaces You Need to See
72. 8 Daily Routines to Try for More Productivity As a Stay-at-Home Mom
73. 5 Ways to Organize You Kids' Toys and Play Spaces
74. 9 Wardrobe Refreshes That Won't Break the Bank
75. 23 Eco-Friendly Cleaning Products to Try Out
76. How to use a Bullet Journal for Better Time Management
77. Organizing your digital life: managing emails, photos, and files
78. 18 Speed-Cleaning Tips for when Unexpected Guests Arrive
79. 9 Ways to Balance Household Chores and Childcare
80. Back-to-School Organization: Tips and Tricks for Smooth Transitions
81. 19 DIY Craft Projects for Beginners
82. 8 Container Gardening Tips for Small Spaces
83. 21 Natural Cleaning Tips for a Chemical-Free Home
84. 23 Postpartum Self-Care Ideas for New Moms
85. 7 Ways to Upcycle Old Items into Unique Home Decor Crafts
86. How to Create a Backyard Vegetable Garden
87. Ultimate Spring Cleaning Checklist for a Fresh and Tidy Home
88. 9 Symptoms of Postpartum Depression and Anxiety
89. 27 Handmade Gift Ideas for Holidays, and Birthdays
90. How to Grow and Care for Indoor Plants 
91. 23 Deep-Cleaning Hacks for a Messy Home
92. 12 Postpartum Pelvic Floor Exercises that Are Easy
93. 35 Easy DIY Sensory Play Activities for Kids
94. Composting 101: How to Start A Compost Pile at Home
95. 5 Easy Cleaning Routine for Bedrooms
96. 9 Breastfeeding Tips for New Mothers
97. 31 Paper Craft Ideas to Fight Boredom in Kids
98. Create a Pollinator-Friendly Garden to attract Bees, Butterflies, and Birds
99. Ultimate Guide to Stain Removal Hacks
100. 21 Postpartum Dresses for the New Mom
101. 23 College Life Hacks You Need to Know
102. Plan an Unforgettable Budget-Friendly Family Vacation
103. How to Launch a Successful Home-Based Business as a Mompreneur
104. Ultimate guide to Balancing College Life and Adulting
105. 10 Affordable Travel Destinations for Families On a Budget
106. Passion Into Profit: 15 Amazing Tips for Finding Your Niche
107. 15 Chic Dorm Room Ideas You'll Die For
108. 23 Clever Budget Travel Hacks for Families
109. 5 Ways to Juggle College and Work
110. 15 Road Trip Essentials for a Stress-Free Family Trip
111. How to Start Your Own Online Business as a Mom
112. 51 Graduation Party Ideas on the Cheap
113. What to Do In Guelph Ontario as a Family
114. How to Set Up a Workspace for Your Home-Based Business
115. How to Study Abroad on a Budget
116. 12 Budget-Friendly Family Outings and Staycation Ideas
117. 19 Marketing Strategies for Growing Your Mom-Owned Business Online
118. College Meal Planning: Eating Well Without Breaking the Bank
119. Traveling with Kids: 15 Tips for Memorable Vacations
120. 43 Dorm Wall Decoration Ideas for a Chic Look
121. 10 Pet-Friendly Travel Destinations in the US
122. Pregnancy Nutrition Guide: Essential Foods for a Healthy Baby Bump
123. 23 Engaging Elementary Math Games to Make Learning Fun
124. 19 Coffee Brewing Techniques for the Perfect Cup
125. How to Choose the Right Pet for Your Family
126. Prenatal Yoga: Boosting Energy and Reducing Stress During Pregnancy
127. 15 Creative Writing Prompts for Elementary School Kids
127. 15 Best Beans and Roasts for True Coffee Lovers
129. 23 Essential Pet Care Tips for New Pet Owners
13o. Ultimate Pregnancy Self-Care Routine for Expectant Moms
131. 15 Top Educational Apps for Elementary Students
132. 9 Health Benefits of Drinking Coffee: Fact or Fiction?
133. 5 Play Stations For a Stimulating Environment for Indoor Pets
134. Dressing Your Growing Baby Bump: Stylish Maternity Fashion Tips
135. 12 Fun Science Experiments for Elementary Kids to Try at Home
136. A Guide to Coffee Pairings: Complementing Your Favorite Brews
137. 8 Natural Remedies for Common Pet Health Issues
138. 10 Healthy Alternatives for Satisfying Snacks When Pregnant
139. 12 Effective Reading Strategies for Boosting Elementary Students' Literacy Skills
140. The History of Coffee: From Ancient Origins to Modern Rituals
141. 23 DIY Pet Toys: Easy and Affordable Ideas for Your Furry Friends
142. 15 Essential Items for Your Pregnancy Checklist
143. Integrating Technology in Elementary Education: Pros, Cons, and Best Practices
144. Specialty Coffee Shops: Exploring Unique Cafes Around the World
145. How to Protect Dogs from Weather-Related Hazards
146. 15 Safe Walking Exercises for Expectant Mothers
147. 5 Ways to Teach Emotional Intelligence to Elementary Students
148. Coffee Tasting 101: Developing Your Palate for Gourmet Brews
149. 14 Soft Pet Toys for Puppies
150. Planning a Babymoon: Tips for a Relaxing Pre-Baby Getaway
5 Easy Writing Tips to Help New Bloggers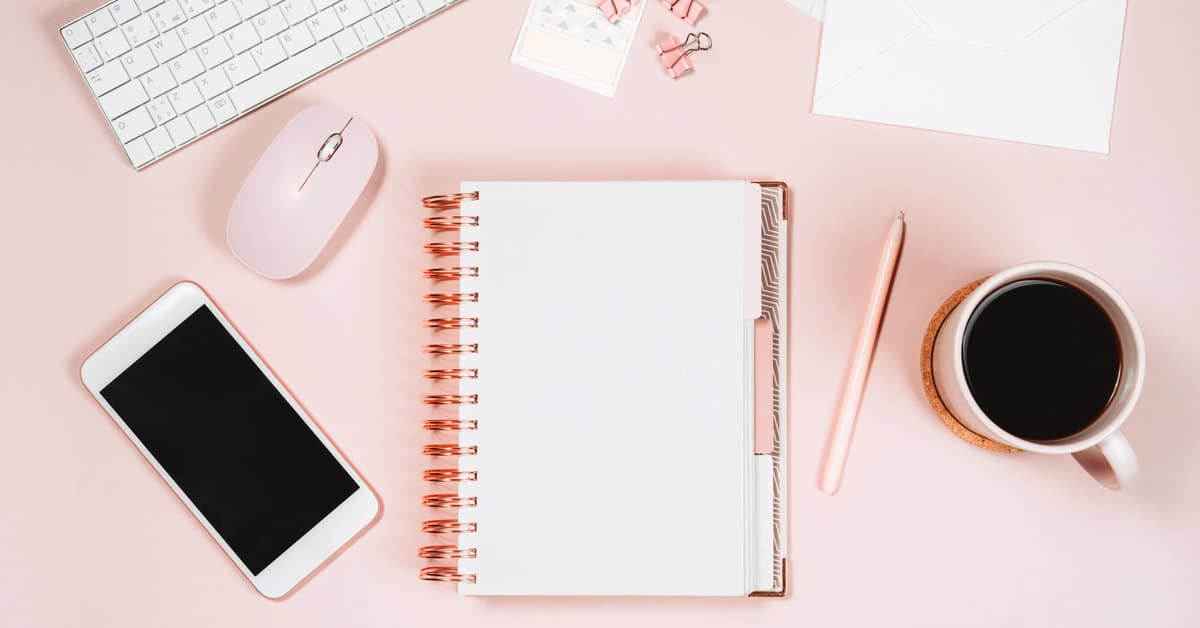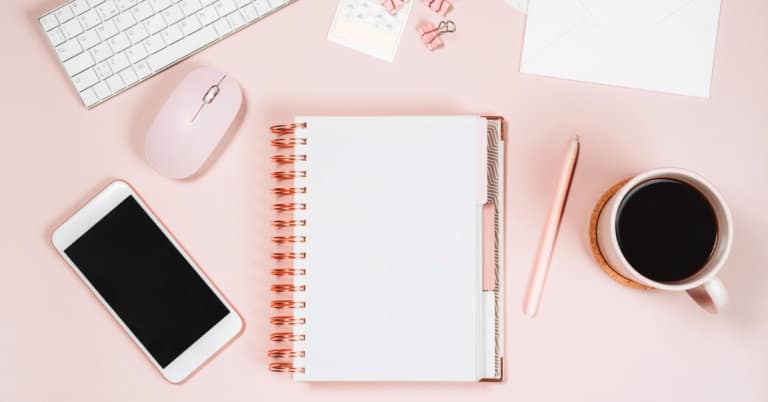 Now that you have over a hundred topics to write about, I want to help you with your blog writing so that you can gain an audience that wants to hear your voice!
Here are five simple yet important writing tips for you.
1. Know Your Audience Inside and Out
One of the most important things to consider when starting a blog is your target audience.
Knowing your audience means understanding who is likely to read and engage with your content.
For example, if you're a mom with multiple kids and you want to start a motherhood blog it's best to attract similar moms with many children.
Topics that fit your life would probably fit your audiences life like:
Frugal living
Saving money
Repurposing clothes and shoes
DIY furniture and home decor pieces
Readers are more likely to stick around and engage with content when they feel that it speaks to them directly.
To know your audience, you can start by thinking about what kind of content they might be interested in, what their values and beliefs are, and what they might be struggling with.
This will help you to create content that resonates with them and keep them engaged over time.
2. Keep it Simple and Easy to Read
One of the biggest mistakes many new bloggers make is using overly complex words and long sentences.
While it might make you sound more intelligent, it can be a major turn-off for your readers.
It's important to write in a language that is easy to read, understand and relate to.
Use simple language and short sentences to keep your readers engaged and interested.
For example replace these words in your blog post:
Change accompany —> go with
Change advice —> tell
Change utilize —> use
Change benefit —> help
Change comprise —> make up
Change in addition —> also
3. Craft Compelling Content
The best way to keep your readers coming back to your blog is by providing them with quality content consistently.
Compelling content is content that is not only informative but also interesting.
You can use storytelling, humor, case studies, or even controversial ideas to make your content more meaningful and informative.
I try to mention my life when I write a blog post. I'm a mom of twins and I work from home as a stay at home mom so I lean on those ideas when I write actionable content.
The more compelling your content is, the more likely your readers are to share it, which can help you grow your readership.
4. Focus On SEO
SEO (Search Engine Optimization) is essential in helping your blog rank higher on search engine results.
This means that if someone searches for a particular topic, your post is more likely to show up in the results, driving more traffic to your blog.
You can optimize your blog's SEO by including relevant keywords, using internal linking effectively, and making sure your website is mobile-friendly, easy to navigate, and loads quickly.
If you need help with this, pick up my Easy Keywords for Ranking guide.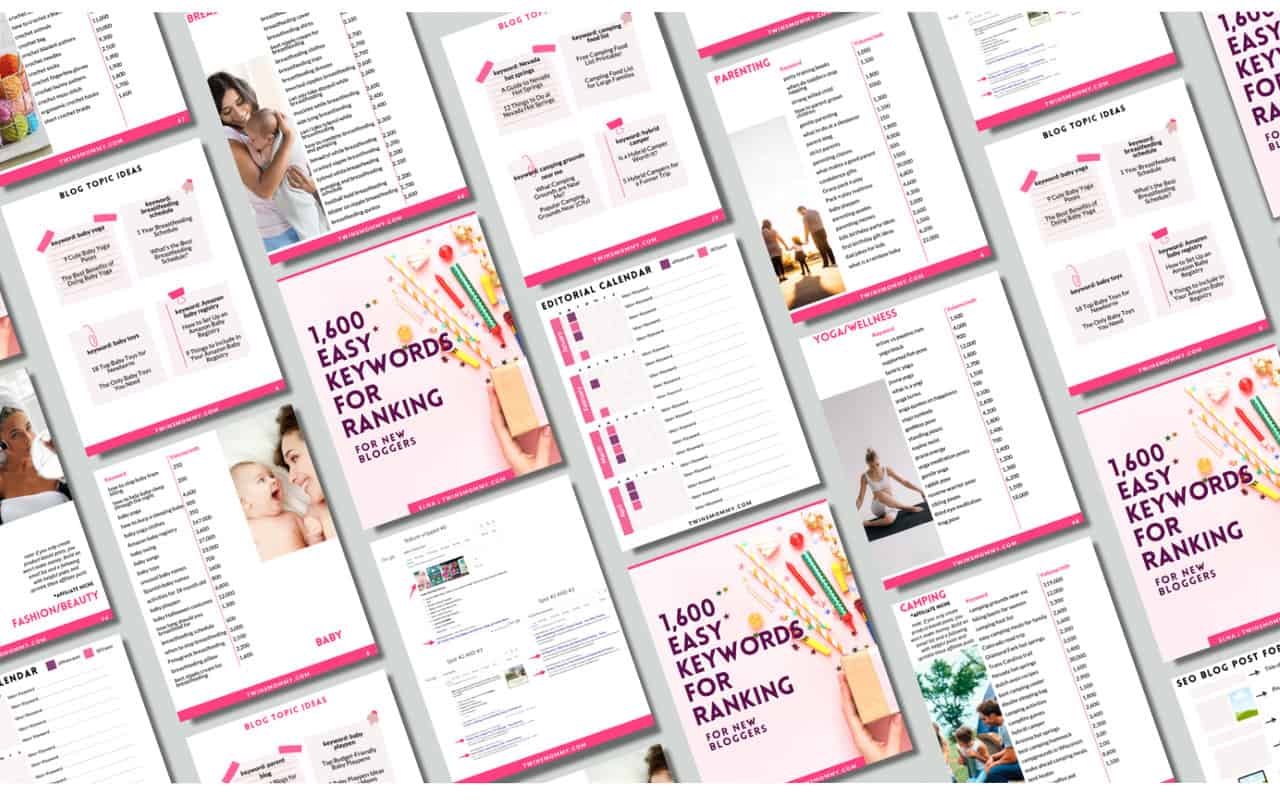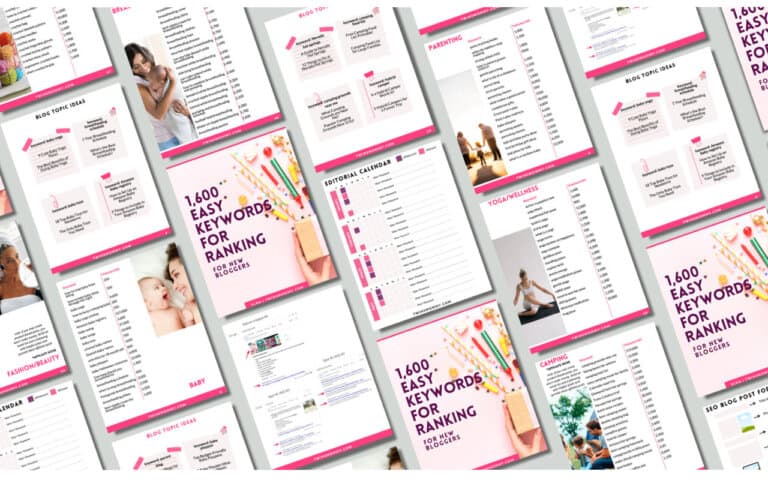 5. Keep on Writing
Blogging is a long-term game.
It requires patience, persistence, and hard work.
So, keep on writing, even when you don't feel like it.
Set achievable goals for yourself and stick to a schedule.
Writing regularly helps to develop discipline, which is essential to thrive as a blogger.
Also, don't forget to proofread your work – it's an essential part of the writing process.
Blogging can be a rewarding experience, and it's a great way to pursue your passions alongside your daily responsibilities.
However, it takes a little effort and a lot of patience to become an expert blogger.