25 TikTok Cricut Hacks: Craft Faster and Cheaper!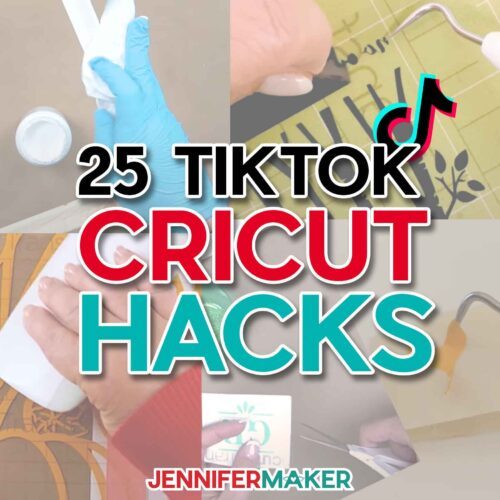 Check out my favorite TikTok Cricut hacks!

I love learning from other crafters, and TikTok videos are one of the best ways to connect with others for new ideas! I've gathered some of my favorite TikTok Cricut hacks for you to try. There are great tips on everything from organization to money-saving supplies, so I'm sure you'll find at least one new thing to try! And I hope you'll join me and all our other Cricut friends on TikTok — my name is @jennifer.maker on TikTok!
Watch the full video on TikTok Cricut hacks: