25 Ways to Save Money on Makeup
25 Ways to Save Money on Makeup
Saving money is great and getting a fabulous bargain is even better. How about purchasing a product that is cheaper than the more expensive brands, and does the same job or even better?
If you wish to fill your beauty draw in your bathroom with fantastic products that do more and mean you spend less, then this list is for you!
Note: Cheaper products are not bad and you might be super surprised that some might be even better than the expensive ones.
"Smile, it's free makeup."  ― Khalid Masood
1. Don't Wear Any!
Yes, a radical idea, and one that might be controversial with many. But this is an easy money-saving tip right here. If you disagree with point 1 and really need and want to wear some makeup then this is where the fun, interesting and great tips come now…so stay tuned and pay attention as you will not want to miss these amazing tips.
Another option along the lines of 'not wearing makeup' is to try permanent makeup.  Sure, there is a large initial cost to get it done by a professional, but then you get to wake up every day already looking fabulous!
About Permanent Makeup
Permanent Makeup or 'Cosmetic Tattooing' lasts from three to seven years, but does fade gradually during that time.  Cosmetic Tattooing can be done on the eyebrows (micro-blading), lips, eyelids (eye liner) and you can even get fake freckles!  You really should shop around to get the most skilled artist you can afford, ensure you see loads of before and after photographs to see examples of their work – if you opt for 'just the cheapest',  you could end up being a part of these 'permanent makeup fails'….
The pain factor really depends on where you get the tattooing done (I've had the eyeliner done personally and it is quite sore during the process, eyebrows not so much) – but it depends on your pain threshold.
Now onto point 2 or now otherwise known as number 1 for keen makeup aficionados.
2. Use Less Foundation By Using a Primer
Using a primer means that you use less foundation and this saves you money, the primer also allows you to have a nice smooth surface ready for the foundation. It is a perfect product that will help you look amazing and also saves you money.  Plus using a primer can even mean you don't need to wear any foundation – it will blur the impurities and will sop up any excess oil that can make you shiny – plus primer is a whole lot cheaper than foundation!
You can pick up fantastic primers under $10!  We love this one from The Ordinary that is only $8.80!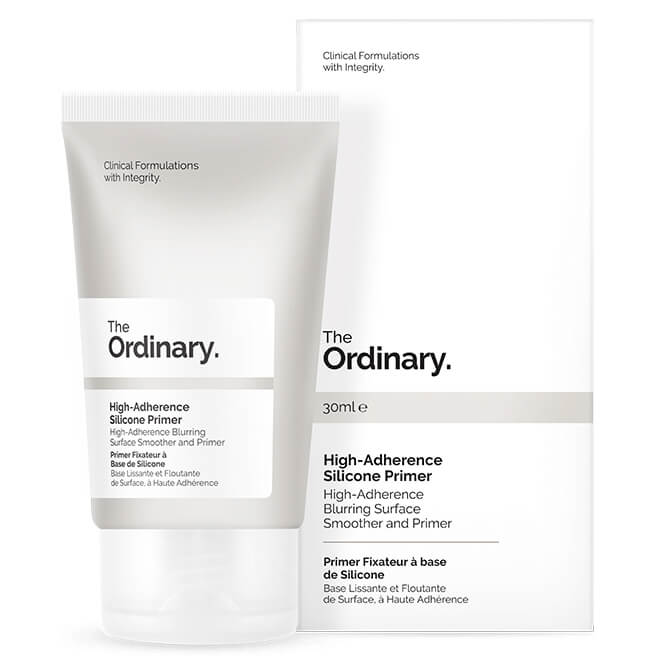 3. DIY – Create Your Own Makeup at Home
You can create so many things at home and all using natural ingredients. The types of products you can make are: foundation, eyeliner, blush, and mascara. The Wellness Mama has some great recipes and how to's and of course you can search online and find absolutely anything with instructions.
4. Collect Makeup Samples



Many companies give you samples to test out. Collect as many as you can and use these to see what you like. This way you are not wasting money on items you might not like and when you finally know what you want to buy you can look for the best price. Sephora allows you to add 2 free samples to your order, MAC Cosmetics have 1 free sample available with purchase.
We also have a huge list of all the available Free Samples in Australia.
5. Use Discounts and Sales Events to Get Your Makeup Cheaper
There are many discount codes available, some from the shops themselves and others from websites. One way to save on makeup is to install the honey extension for Chrome. Once installed in your browser it tells you if there are any discounts when you go to a certain website. If you would rather know what discounts are available for a certain brand, then visit the honey website and they list all the deals that are available.
Another great tip is to buy makeup in the sales, many great bargains can be sourced at the end of financial year, post-Christmas Shopping, or the half-year clearance sales. Also, keep your eyes out for the end of stock clearances in your favourite shops, sometimes the end of run lines get put in bins as they have all been priced reduced
6. Recycle old Lush containers to get a free product
Lush use the black/transparent pots. These pots are 100% recyclable, so you can simply recycle at home or get a freebie of Fresh Face Mask when you return 5 empty pots to your local Lush Store.
7. Ask for Makeup as a Gift



Is your birthday coming up?, Anniversary, Christmas or a just because of gift? If so, ask them for makeup and make sure to give whoever has asked a detailed breakdown of what you want and from where. Hubby and kids can create a beauty basket with some products you love and have been needing.
8. Only purchase products that are important to you



Making sure that you spend your money on only the products that you use all the time and that are your daily staple. Remember: Less is more and getting more of something is not always a good idea. Makeup does have an expiry date so a good deal might not be a good idea.
9. Buy in Larger sizes for products you use all the time



If you have a favourite item see if they stock it in a bigger size. This way you will not have to buy it as frequently and save money as well.
10. Get More Out Your Liquid Foundation



If you buy your foundation in tubes when you get near the end it is difficult to get the last amount out. Simply cut off the tube and put the remainder into a little pot to use.  You can also mix your liquid foundation with a little bit of moisturiser to turn it into a light coverage foundation.  This is great if you have super expensive foundation that you want to go further.
11. Check out the Sales Pages of Online Retailers
There are literally thousands of online makeup and beauty websites now – and they are having sales all the time – maybe they have your favourite brand at half the price!  It's a great idea to have a look at these websites on a regular basis to see if you can get your brand for less.
Here are the sales pages of the biggest and best!
12. Buy Makeup from Discount Brands
Save money and get some quality products from discounted brands. Shopping at your local chemist and discount website is a cost saver rather than a department store. You can also download an app called Brandefy: Affordable Beauty, which compares affordable alternatives to the well-known brands of makeup and skincare products.  As well as this, look at lots of the discount online stores that quite often have beauty sales.
We recommend the following best online shopping sites:
13. Use Your Student Discount
Check with the shop you wish to purchase from if they accept student discounts and how much they give you off your purchase. Many sites use another site, Student Beans, to verify that you are a student and let you know what discounts are available. One that is currently advertised is that Estée Lauder is offering students 10% off.
14. Buy at Duty-Free Stores
Currently, we cannot travel, but when we can this is a great way to get cheaper makeup items. If you have been lusting after a certain product, do a simple search for duty-free shops in your local area to see what is available.
15. Check makeup expiry dates
If you have a lot of makeup, make sure to check the expiry dates of all your items and pay particular attention to the ones that are already open. Use the products that are going to end first and also do the same for the other times that you haven't got to yet. Makeup does expire and you don't want to waste your money and have to chuck them out.
16. Mix colours instead of buying something new
This is a perfect way to save money and to also have a unique fashion look that is just for you. No one will have your colours so it will be hard to copy. Say you wanted a new colour red lipstick but had a red lipstick and a shade of pink, you could try combining these colours to create something new just for you!
How to Mix Lipstick Colours:
17. Bonus Items
Many big companies such as Clinique have times that they offer customers bonus items. This happens when you purchase a certain amount of products or spend a certain amount. Be on the lookout for this and take advantage to get some much-needed freebies and bargains.
18. Buy Wholesale


You might be able to purchase your makeup supplies at wholesale rates. Some businesses like Makeup in Australia sell to the public at warehouse rates so you will get a great bargain here. Oh, and the postage cost within Australia is $6.95, so that is saving as well!
19. Buy/Exchange/Swap Makeup
You might have makeup you don't like or need. Your friend might have some makeup you want, so you can either buy it. exchange or swap makeup between you and then everyone is happy and of course not forking out heaps of money to get new makeup products.
21. One Brand for the Whole Family
Do you currently purchase different beauty products for different members of your family? If you do this has to stop, as it is costing you valuable money. Everyone now gets the same thing, if in the old world order you had 5 bottles of shampoo now you will just have 1. If you had different types of skin treatments now you will be getting something that will help everyone. I know this might be another radical idea but it will cut down on money, waste and of course rubbish.
22. $2 Shops Can Have Great Bargains
Make sure to shop in places that are out of the ordinary for you, and I'll let you in on a secret, you will be pleasantly surprised. The bargain shops or otherwise known as the $2 shop has things you never thought they would stock and all for a cheaper price than you have been paying. Pop in and see if they can help you out with your makeup needs.  The one I frequent has a whole aisle devoted to makeup and beauty.
23. Beauty School Make Over
Many beauty schools allow the public to come in and have their makeup done by their final year students. It is all supervised and looked after by the school's teachers and the students need the practice. So you can get your makeup done for free and help out a student that is learning their craft. Perfect for a night out on the town. Call your local schools and TAFE to see if they have a day where you can help out a student and get a makeover too!
24. Don't Buy Makeup impulsively!
Yes, this one is a hard one and one that might take a bit of work to master. Sometimes you really want something BADLY and convince yourself that it is essential. It is a good idea to think about your purchase, the cost, and if you actually need it before splurging.
25. Join a Rewards Program 
Bonus tip for Makeup Diehards, and yes I know the title says 25 tips. I thought you would like an extra one due to me recommending for the first point to not wear makeup at all. Check out the list of reward programs for the makeup savvy.
"I don't think I could live without hair, makeup, and styling, let alone be the performer I am. I am a glamour girl through and through. I believe in the glamorous life and I live one." Lady Gaga
Do you have a favourite money-saving tip to save on makeup?
Let us know and we will add it to our detailed list.