5 Cute Easter Basket Ideas to Experiment With This Year
Easter baskets have been a popular tradition of every Easter celebration. With different designs and concepts being introduced to make these baskets more creative, they're far from simple.
While you may have your luxury Easter eggs in UK and every other element for your Easter basket sorted out, trying new ideas can make all the difference in making this celebration fun for you and your family.
If you've selected all your elements including the best chocolate Easter eggs and are looking for inspiration for creating unique baskets, we've got you covered. Here we've compiled a list of cute Easter basket ideas that you can experiment with this year to make your basket for 2022 more fun and artistic.
Let's take a look at the best Easter basket ideas that you can try out this year!
1. The Iconic Easter Bunny Basket
One of the biggest elements of Easter is the Easter bunny – it's something the kids and adults both get excited about. While traditional baskets usually include bunny-related products and sweets, there are several designs that you can take inspiration from to make your basket bunny-shaped.
You can bend wires into the shape of bunny ears and add accessories that turn your basket into an Easter bunny. Or you could also go all out with your craft skills and make a bunny-shaped basket from scratch for your treats.
To this, add your Easter eggs, sweets and other gifts and voila – you have the perfect bunny basket.
2. Splatter Painted Basket
For those who want something different and creative, a splatter painted basket is something right up your alley. Whether you choose to get your sweets customized with a splatter paint design or personalize your basket with paint – the choice is yours!
To make things more fun, you can pick a theme in terms of colors and stick to that for a more cohesive look. From light pastels to quirky bold colors, there are several ideas that you can consider.
The recipient of this quirky basket is always going to remember it, making it one of the most unique Easter egg basket ideas.
3. Easter Baskets for Teens
A lot of us buy Easter eggs online and put together cute baskets for our toddlers and other family members. This time, why not put together a fun Easter basket for your teen?
Whether it is for your son, daughter or any other family member, an Easter basket full of goodies they like will make this day even more special. From beauty products and candies to comics, mangas and perhaps even music subscriptions, you can add whatever the teen will like.
With so many incredible options to choose from, you can personalize it according to the teen.
4. An Easter Basket for Cooks!
If Easter candy isn't something you enjoy, there are many other great ideas you can explore. Curate a basket to fit mature palates, a basket full of goods that is perfect for every cook.
From different gourmet chocolates that include the best chocolate Easter eggs to different cuts of cheese, recipe books and maybe even imported olive oil, there are several sophisticated elements that you can add to this.
While these are only a few ideas you could consider, there are several other food products that you can include; it all depends on who you want to gift the basket to!
5. A Spa Basket
If you want to go with something out of the box and completely unique, consider putting together a spa basket for Easter. This fun yet completely unconventional Easter basket idea can be something the recipient truly needs.
Scented candles, essential oils, relaxing bath bombs and perhaps even a few soft towels can do the trick. With indulgent yet relaxing products in a quirky Easter hamper, the recipient gets a much needed me-time.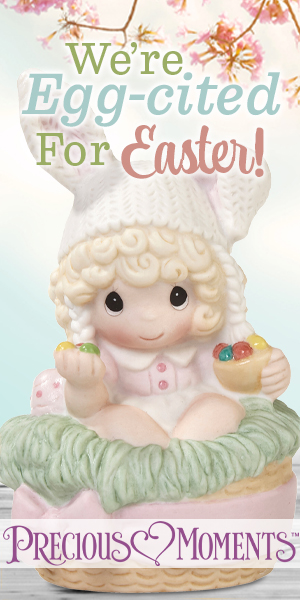 To Sum Up…
Easter baskets usually include the same old traditional sweets and treats however, with so many amazing ideas there's no need for your Easter baskets this year to be anything but simple.
Whether you decide to decorate the basket and keep it simple by doing up only the exteriors or want to go with a completely unique basket filled with spa products, these incredible basket ideas are sure to make a strong impression on the recipient, making their Easter 2022 a memorable one!
This post contains affiliate links and I may receive a commission, at no additional cost to you, should you purchase through one of my links. Please see my disclosure for more information.
The post 5 Cute Easter Basket Ideas to Experiment With This Year appeared first on Teach.Workout.Love.