84-Year-Old Doting Husband Masters Makeup Skills to Help His Partially Blind Wife
At 83 years old, Mona was partially blind and increasingly losing her eyesight. She and her husband, Des Monahan, knew she would soon be unable to do her own makeup, so they decided to pay a visit their local Debenhams store.
The UK couple approached makeup artist Rosie O'driscoll, 45, at the Debenhams counter to book a makeup lesson for Des so that he could learn the art of makeup and keep his wife looking her best when she was no longer able to.
"Mona's eye sight is deteriorating and she won't be able to do her make-up in the future so I thought the quicker I learnt the better," Des told Caters.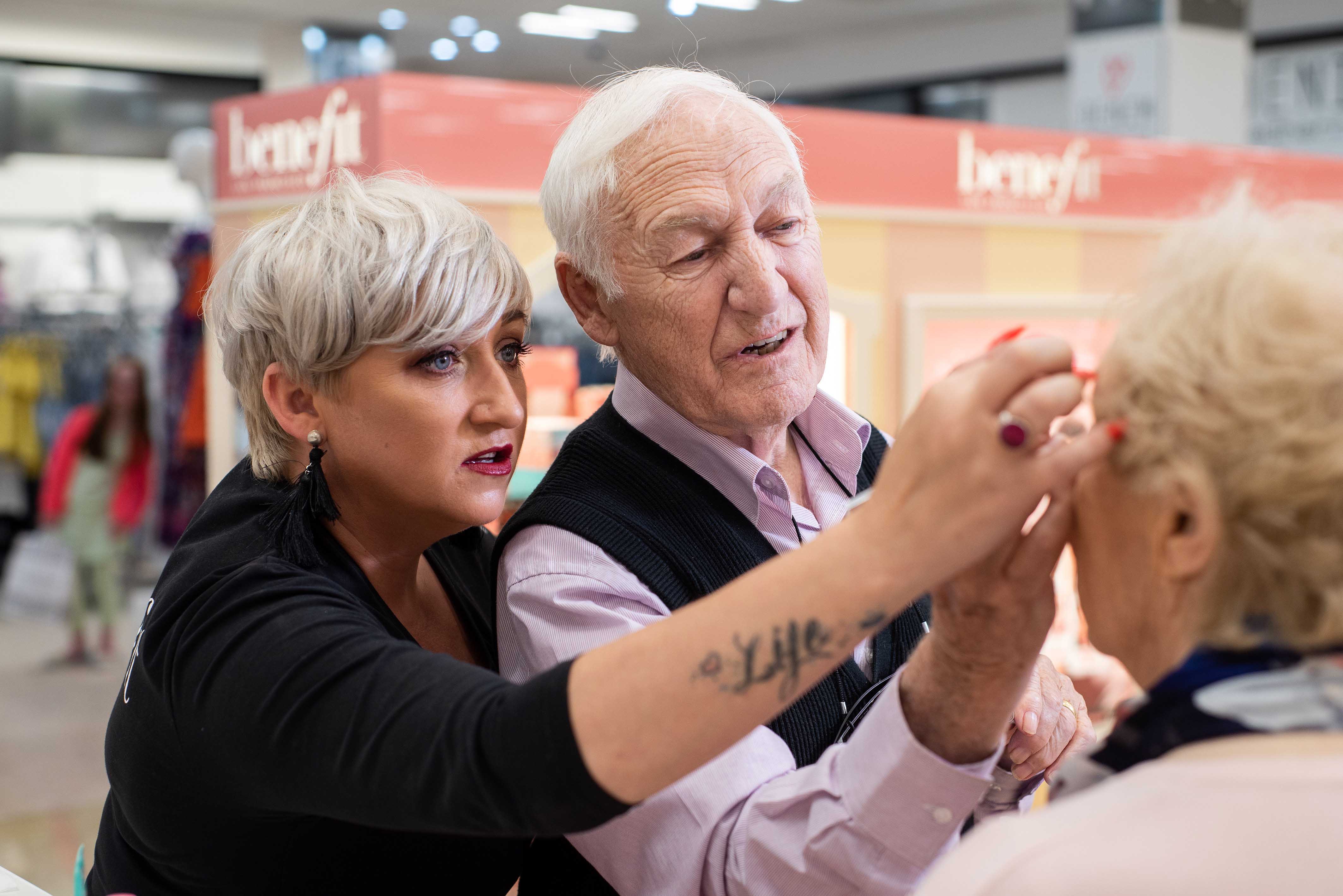 The first lesson Rosie gave commenced in October 2017. However, after eight months of regular lessons, Des had honed his craft to perfection.
"It all started last October but I am now so confident with using make-up that I could even teach my own class," the doting husband proclaimed.
Rosie was only too thrilled that she'd been able to help the couple.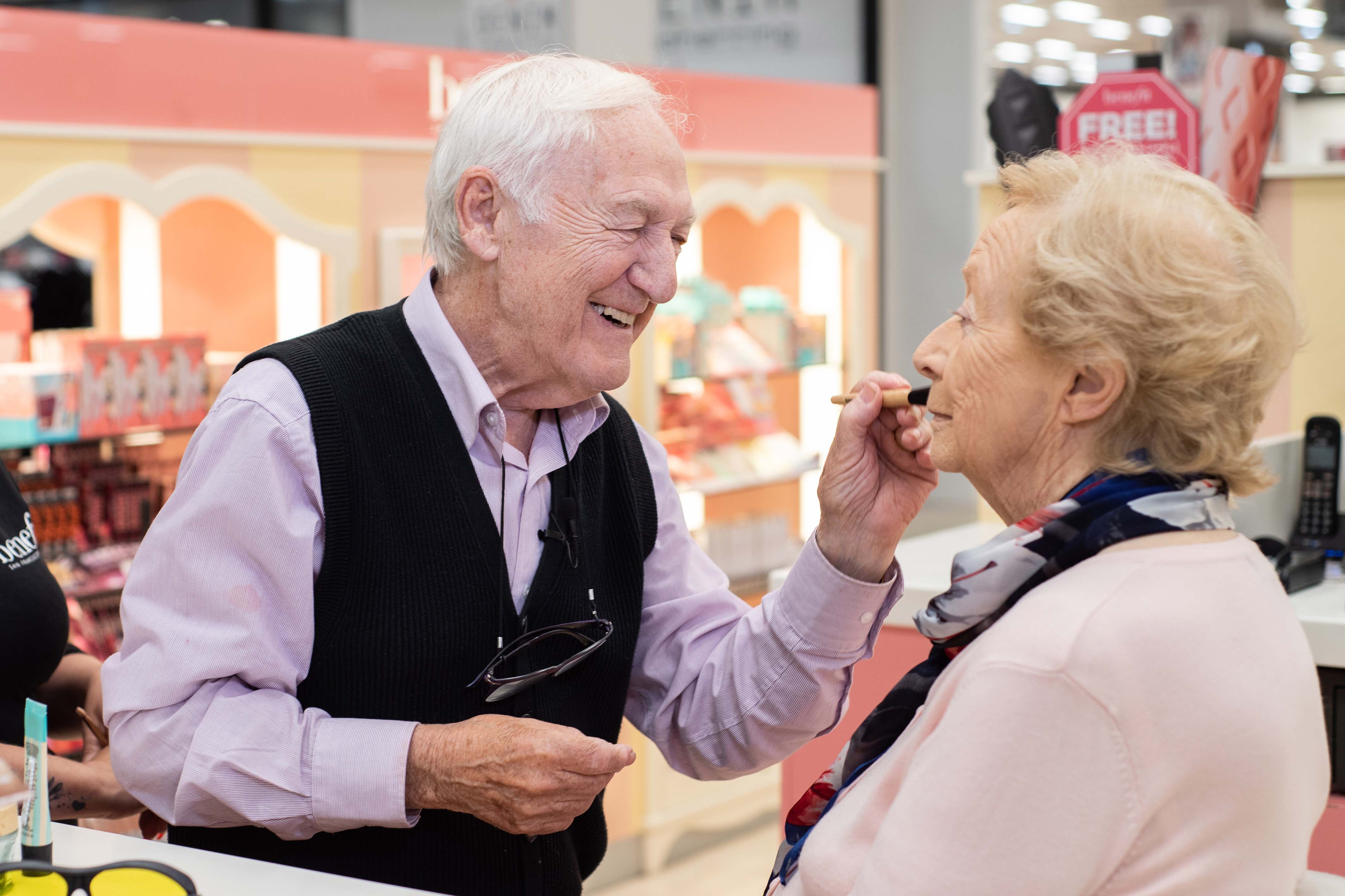 "It was obvious Mona was losing her sight and he wanted to help her in any way he could," Rosie recounted. "I know from being in the make-up industry that applying make-up each morning helps people with their confidence as well as it being something they enjoy."
Recalling how their first class started out, Rosie shared, "Des took the brushes and said 'that's easy, I can to do that.'" Initially, he had no idea even what brushes to use for each part of the face, she added. Yet with Rosie's help, he's become an expert.
Now, however, Des is adept at everything from drawing eyebrows to applying bronzer to putting lipstick and mascara on Mona. Meanwhile, he's developed a keen eye for the right styles for his wife.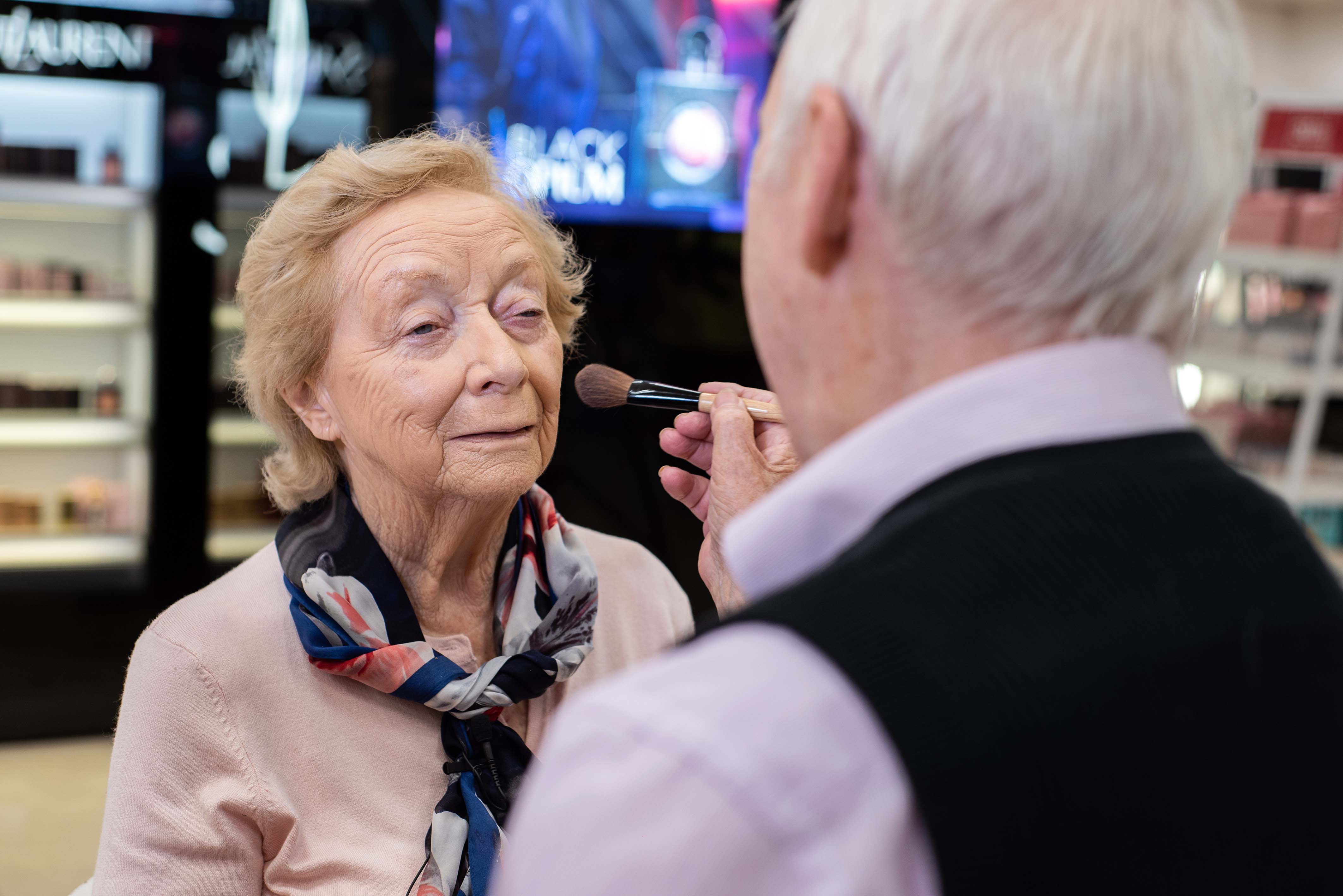 "If Des doesn't like a certain lipstick color on Mona he'll tell me straight away," Rosie shared. "He prefers using a pencil to draw in her brows and is very particular with the looks we try on his wife."
Mona, too, is quite impressed by her husband's prowess.
"Des uses eyeliners and lipsticks I wouldn't be able to use myself," she shared. "I struggle to see the colors of different shades now but thanks to Des I now know my make-up will always look great."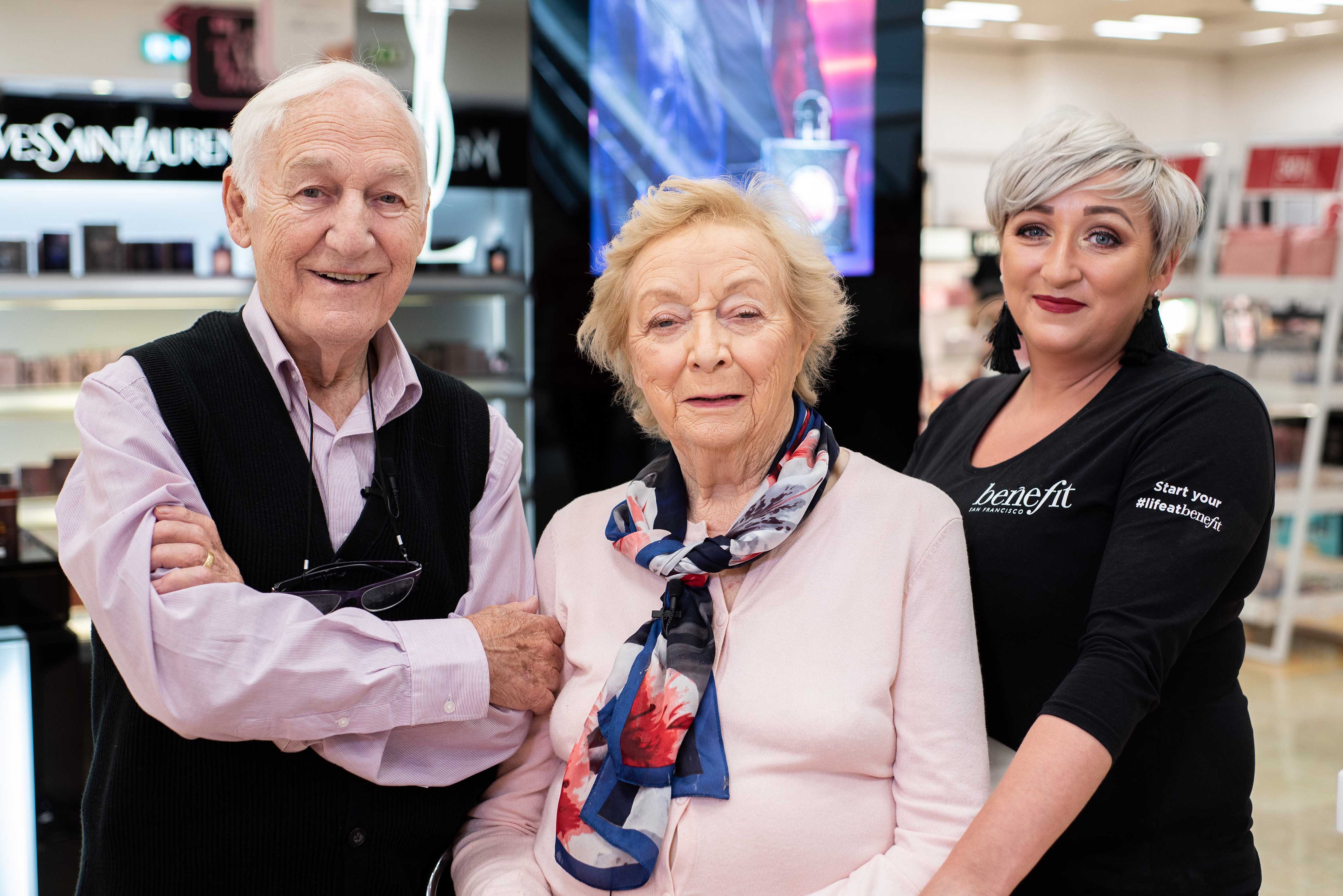 With his newfound skills, Des is able to apply Mona's makeup from the comfort of their home, yet he is grateful to Rosie, he says. Rosie and the couple have since become great friends. The couple sometimes visit Debenhams to catch up, and Rosie has also been over to their house for tea.
"We have such a laugh when they come onto the counter at Benefit but we are friends outside of Debenhams too," Rosie said.
There is also plenty of shop talk between Des and Rosie, as he continually sharpens his skills. "Rosie has been a great friend to us and we go in daily to see her and so I can get more tips," Des shared.