Art of the Ingredient: Garlic talk with Chef Marcus Twilegar
Garlic: It's not just for annoying vampires.
Potent and pungent, garlic is a staple of nearly every cuisine thanks to its versatility and – perhaps most famously – its aromatics.
"That smell is one of the best smells I can remember," said Chef Marcus Twilegar.
Twilegar opted for garlic as his go-to ingredient in this latest edition of "Art of the Ingredient," a Chef Works exclusive where art and food collide. He recalls a childhood filled with garlic and some ideas of what you can do with it for some next-morning leftovers.
The San Diego native has worked his way through several kitchens, including The Lodge at Torrey Pines, Tender Greens and Bivouac. Lately, he's has been working with the team at Craft Meals SD – a meal service founded in response to the COVID-10 pandemic (please note that this segment, however, was filmed prior to the mandated stay-at-home orders).
"Art of the Ingredient" was conceived by Chef Works Media Manager Aaron Brown and Creative Manager Lara Tamalunas. In the video, a chef describes an ingredient and Tamalunas creates an artistic interpretation.
"Each 'Art of the Ingredient' presents its own challenge because you're trying to capture, in so many words, the essence of an ingredient through a drawing," said Tamalunas. "Garlic is such a versatile ingredient that I really tried to show that off with a variety of shapes, colors and shading."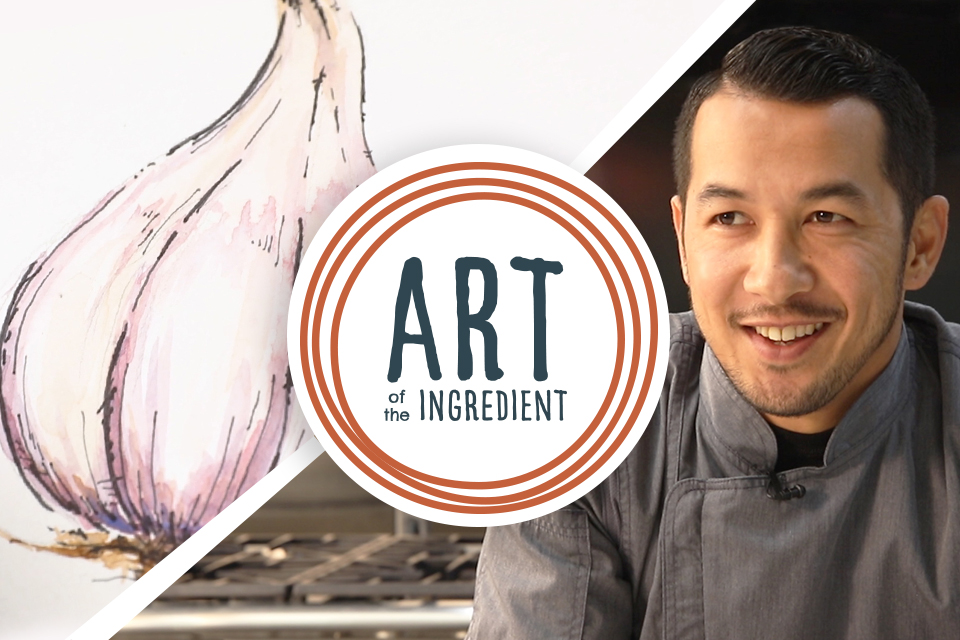 You can follow Chef Marcus on Instagram here. 
Be sure to check out previous episodes of Art of the Ingredient:
---
We're using all of our media channels to communicate important and reliable information to our community. Make sure to follow all of our socials.
---
Stay caught up with the Chef Works blog: