Best Attic Playroom Ideas: Discover a Whole Lot of Fun Indoors
Staying indoors in the times of Corona can be nerve-wracking and when you have kids around, it gets pretty frantic and fast! It is hard to keep them contained and occupied at all times and soon they will start pestering you about when they can go to the nearest park or beach again. What does help here is a lovely playroom – a space that allows them to freely express themselves even as they find privacy and a wonderful getaway that is unlike rest of the house. While a playroom on any level helps solve this problem, one in the attic takes the experience to a whole new level. The attic playroom is the perfect escape even in times of social isolation!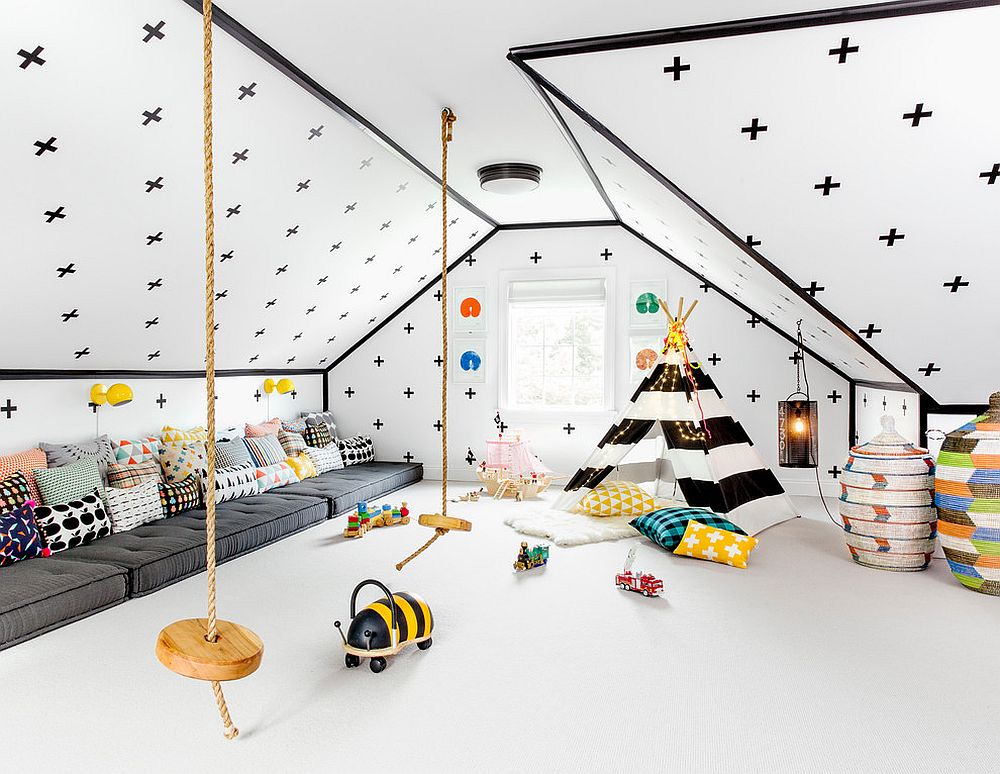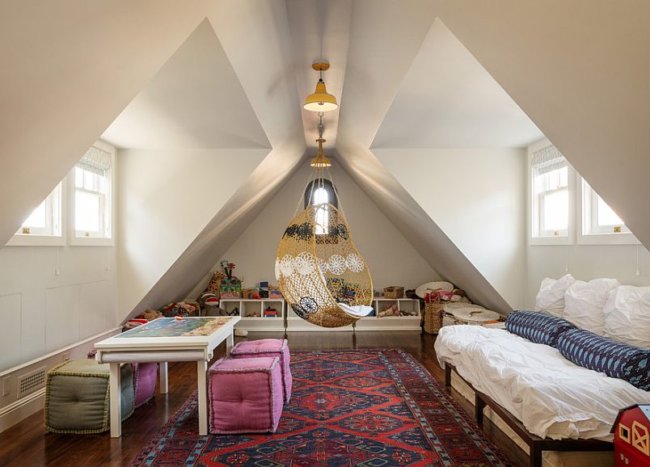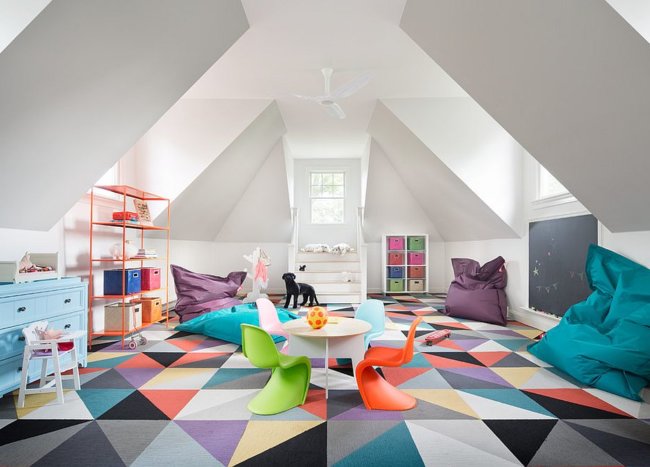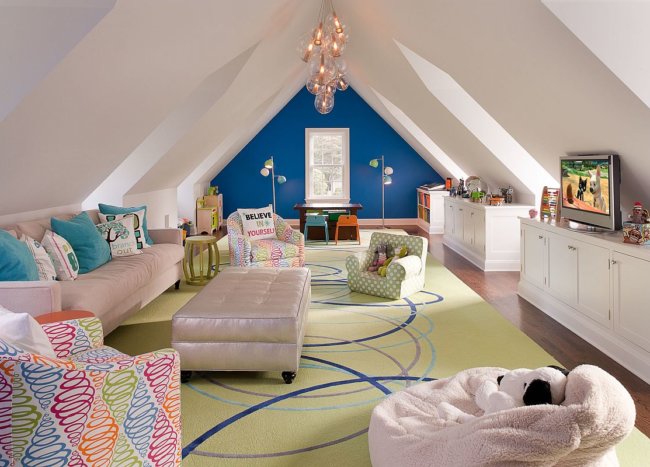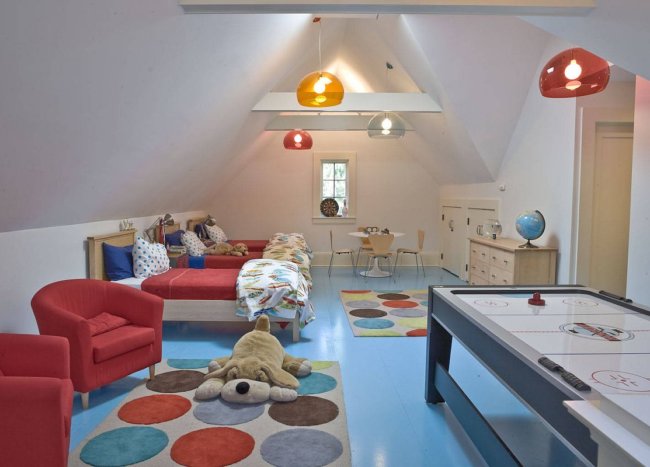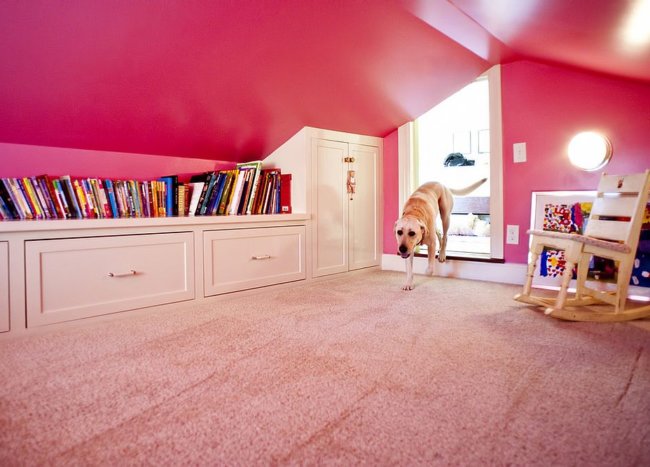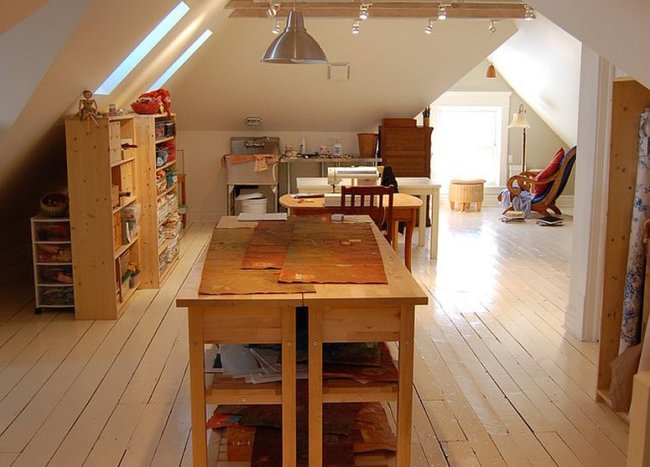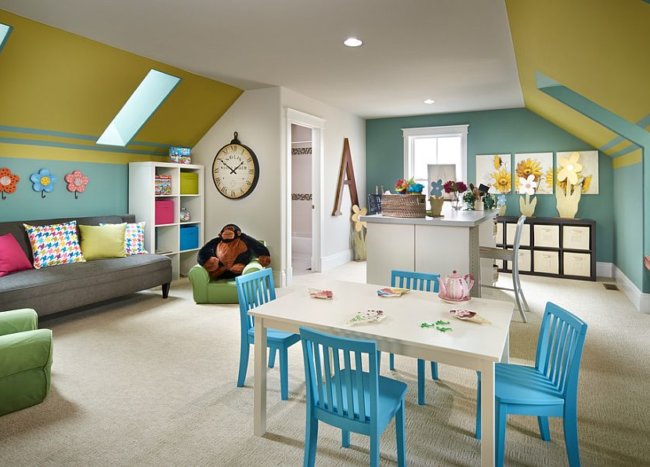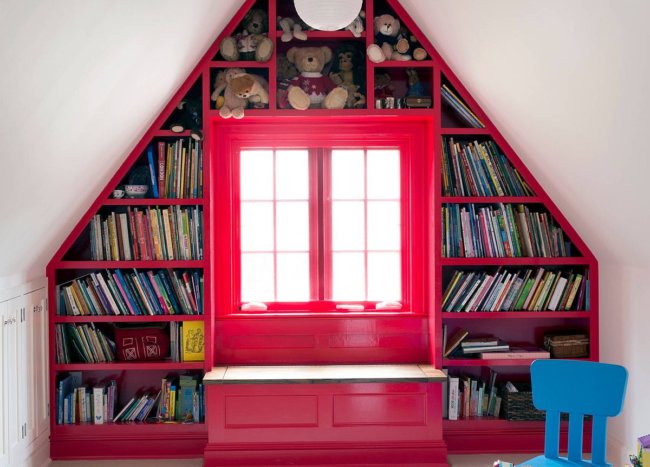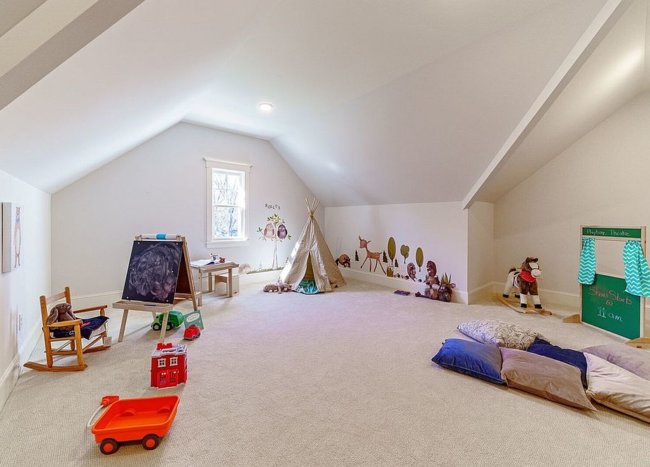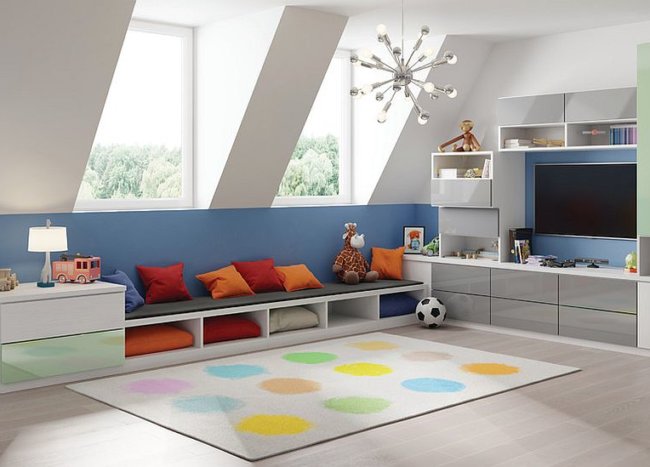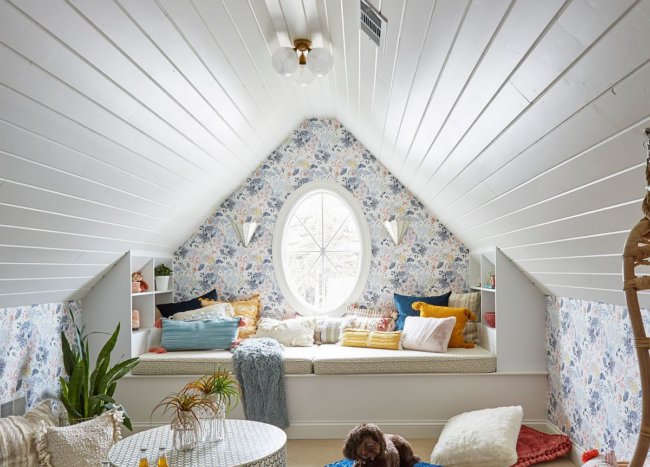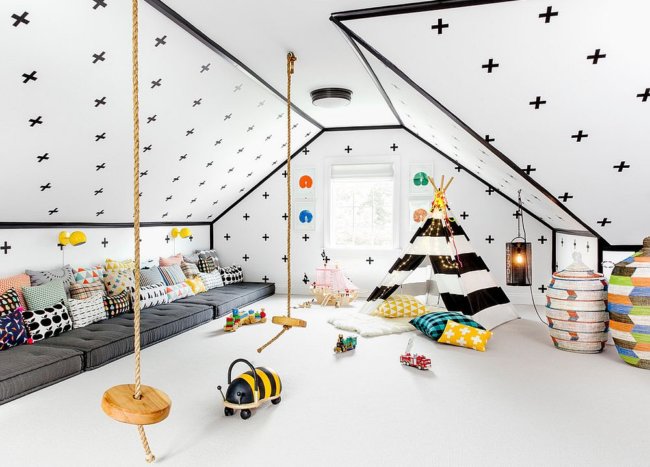 If you have ignored the attic so far, then now is the time to give it a new lease of life. Clear up the attic, plan for a quick remodel and you have a fabulous playroom that everyone in the family can enjoy with a simple addition of few seats over the weekend. Attic playrooms just seem so dreamy even when you do very little in terms of decorating. It is just the experience of having a space away from the usual rooms of your house that gives this 'it' factor to the attic playroom. From the contemporary and spacious to the small and space-savvy, here are the best and most beautiful attic playroom inspirations for you –
Finding that Additional Space
Your attic playroom that was just discovered does not need to be an exclusive play area for kids alone. It can be a lovely home office, guest room or even a family room. And all this along with being a playroom on regular basis. In case of the home office / playroom, you also have a chance to keep an eye on the little ones as you get some work done from home. This makes for a safe playroom where both you and the kids can have a productive time! Of course, it might get a little noisy at times, but it would be still worth it all. The playroom can be a guest bedroom as well with modular sleeper sofa thrown into the mix and a neutral backdrop. The idea is to create balance with style.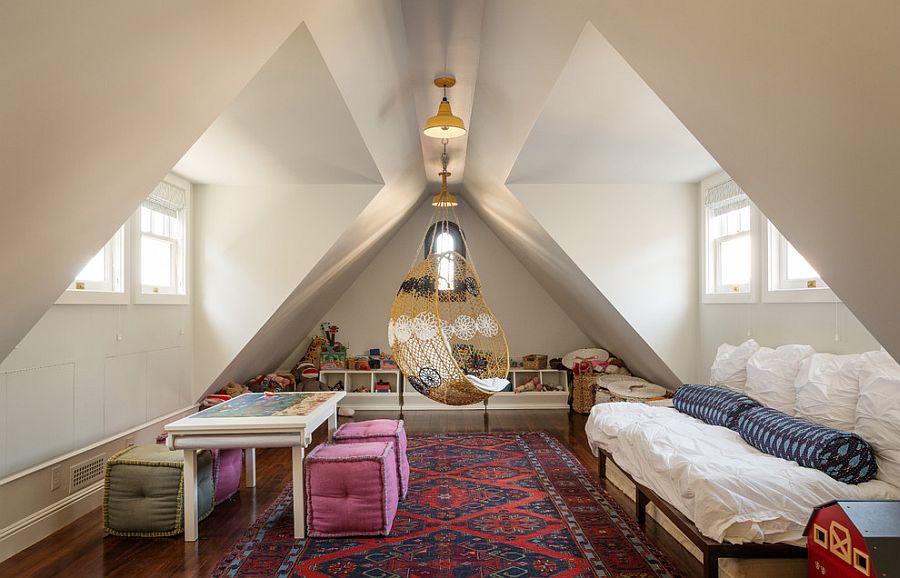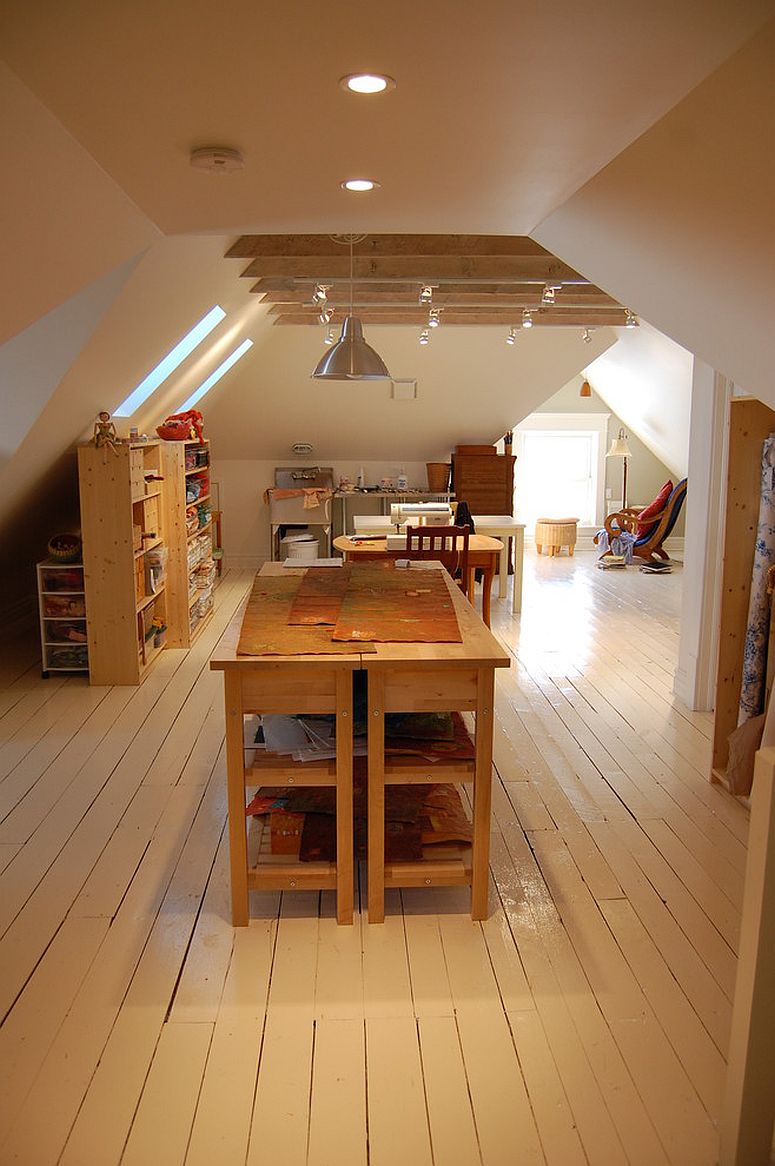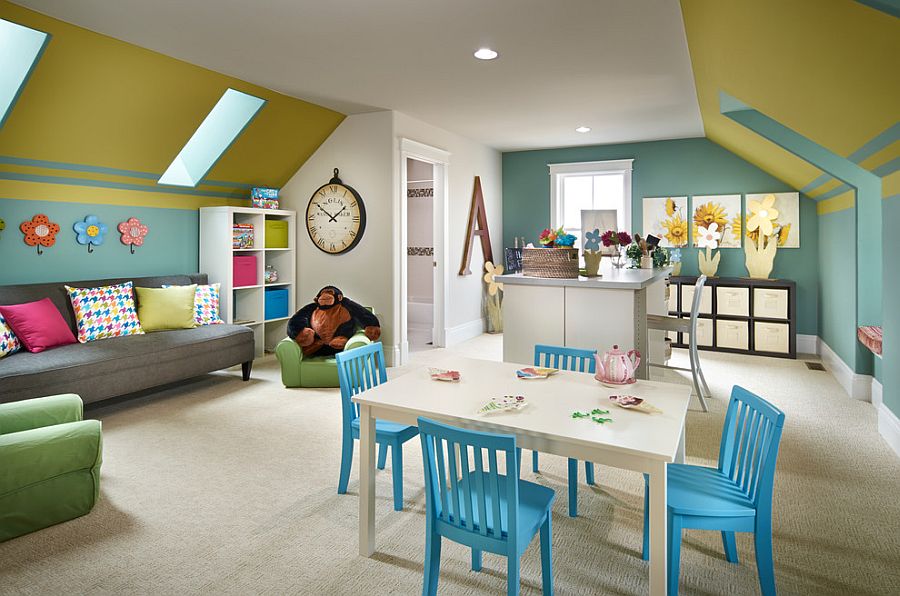 Making it More Kid-Friendly
All attics are not suitable for a playroom; at least not in the way they are found. The first thing you would want to do is carpet the floor. Most attics have a pretty hard floor that can cause injuries to the little ones all too easily. A wall-to-wall carpet is the best way to avoid it and this also allows you to add color to an otherwise neutral space. Then start planning for how much storage you need and the shelves that will help in stacking those many books, toys and accessories. Built-In benches and window seats are absolute life-savers in here as they multitask without costing a fortune.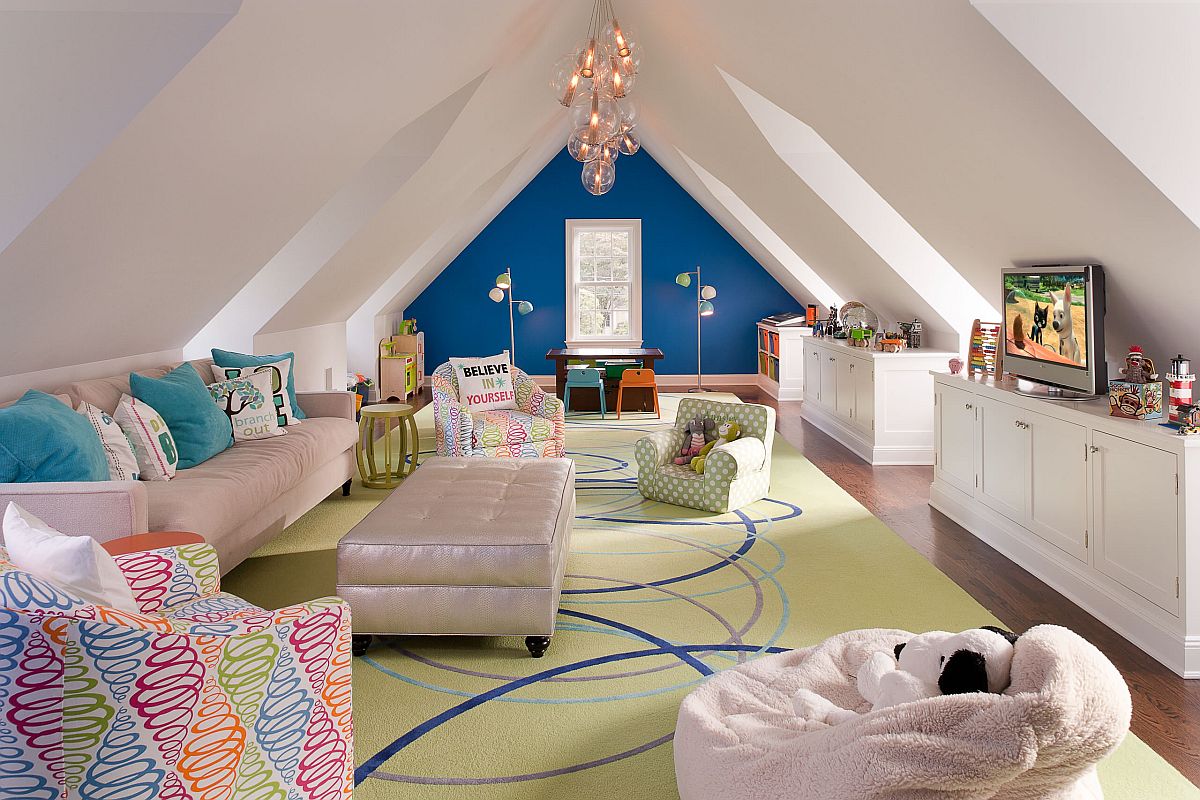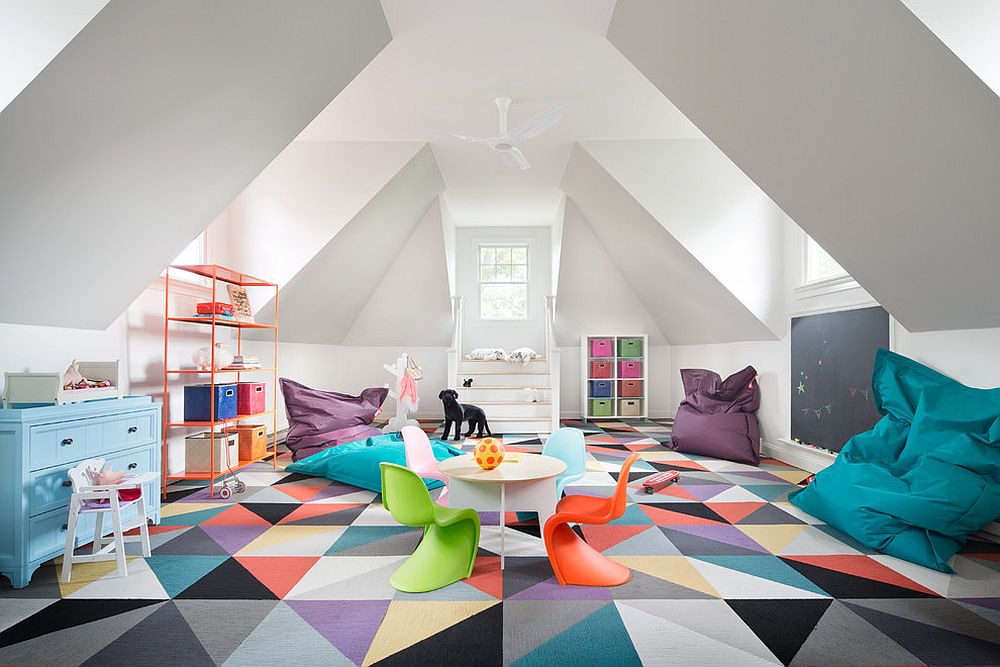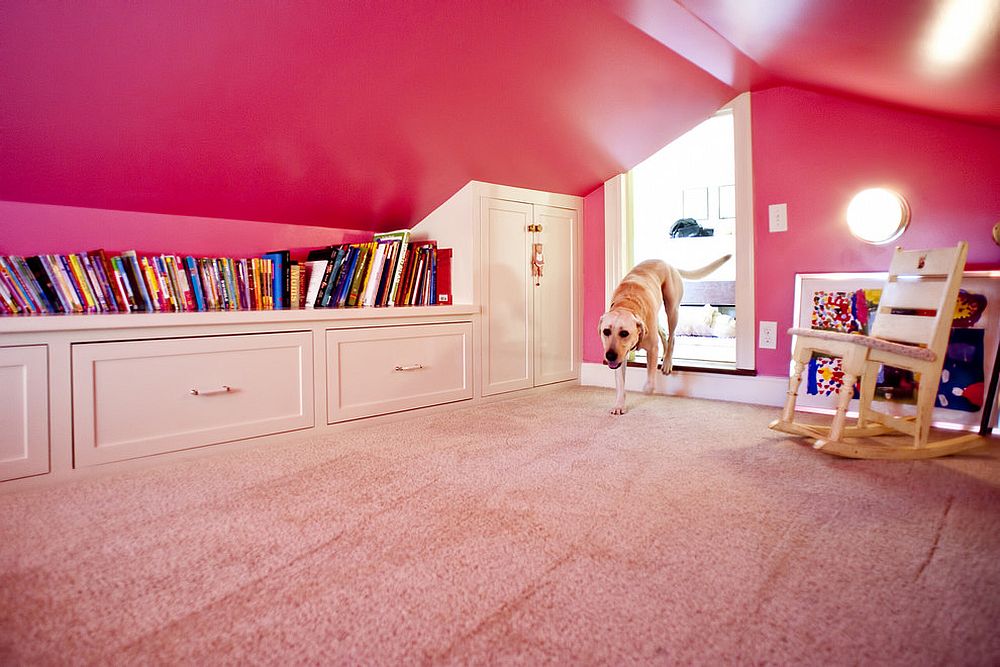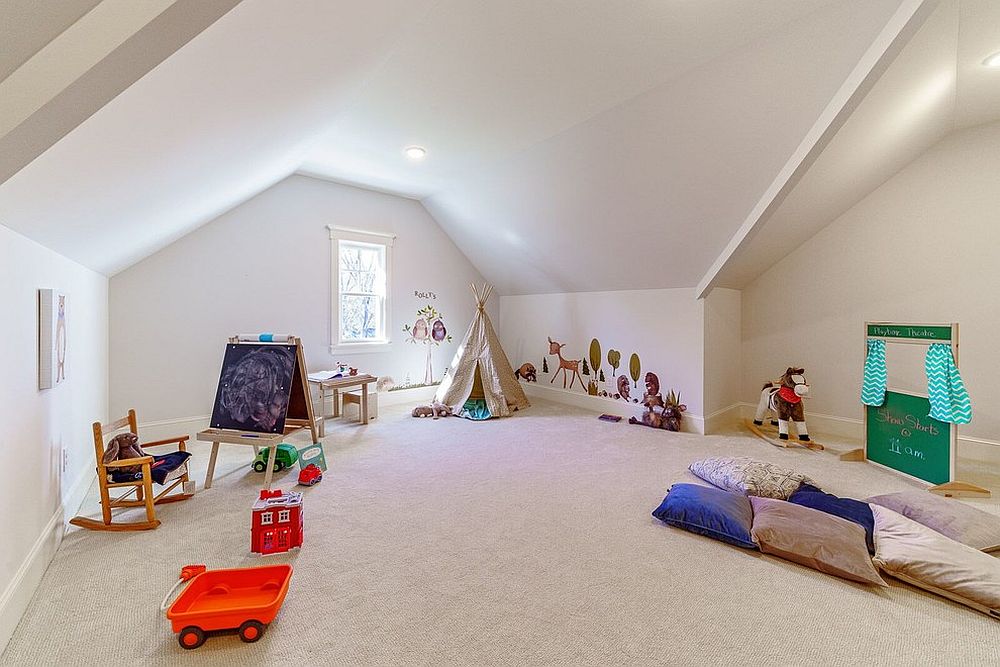 Style, Décor and Lighting Choices
Lighting is another important element in the attic playroom that can make or break the entire space. If you can add a couple of skylights to the attic playroom, then that would be a real plus. If that is not possible, try at least adding a window to usher in some natural light. Combine this with recessed lighting and pendant lights to create an even layer of illumination. In the attic playroom with sloped ceiling, a single, colorful accent wall is a trendy choice that makes an instant visual impact. Once you have the basic sorted, everything else is much easier to move around.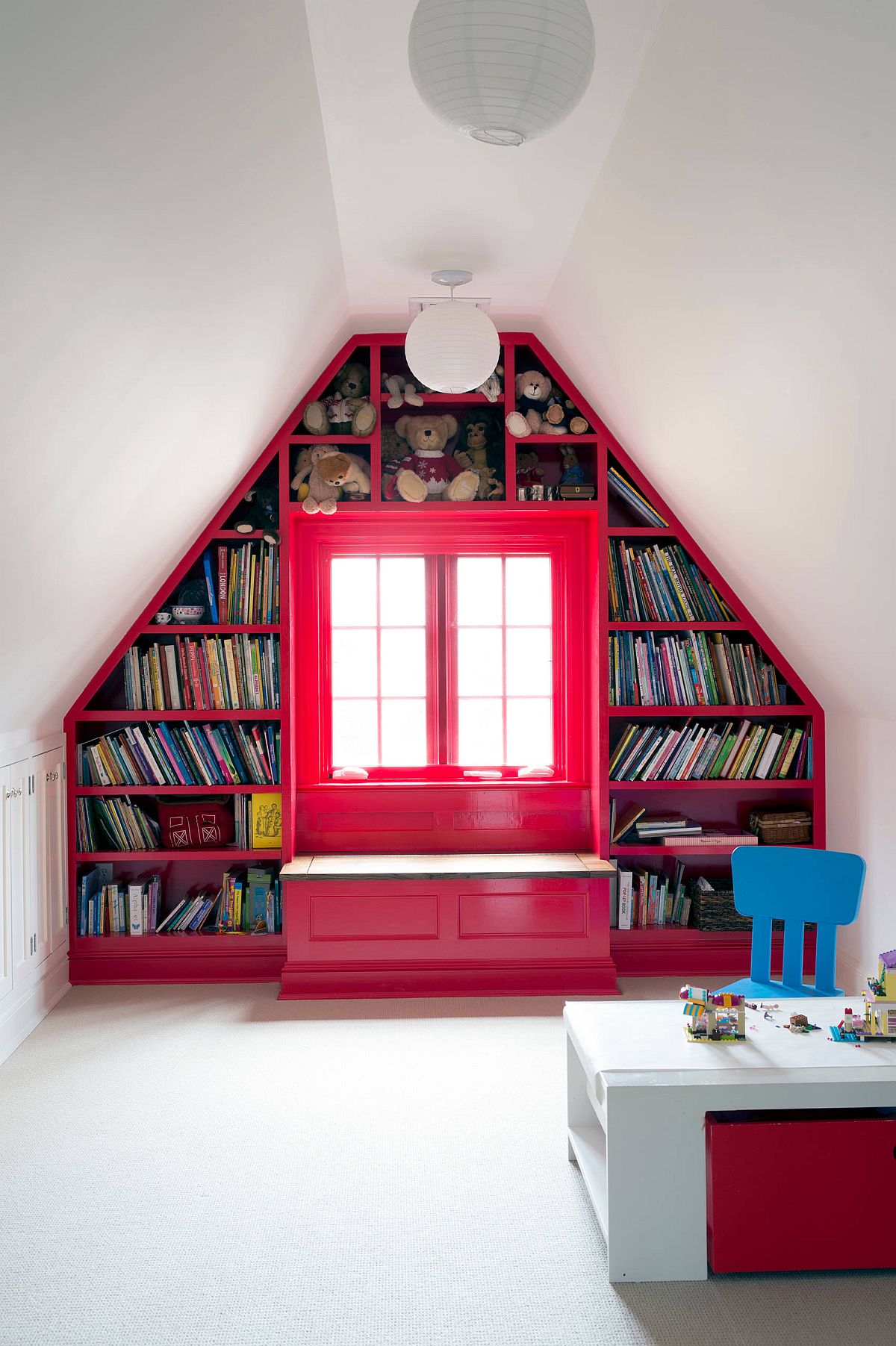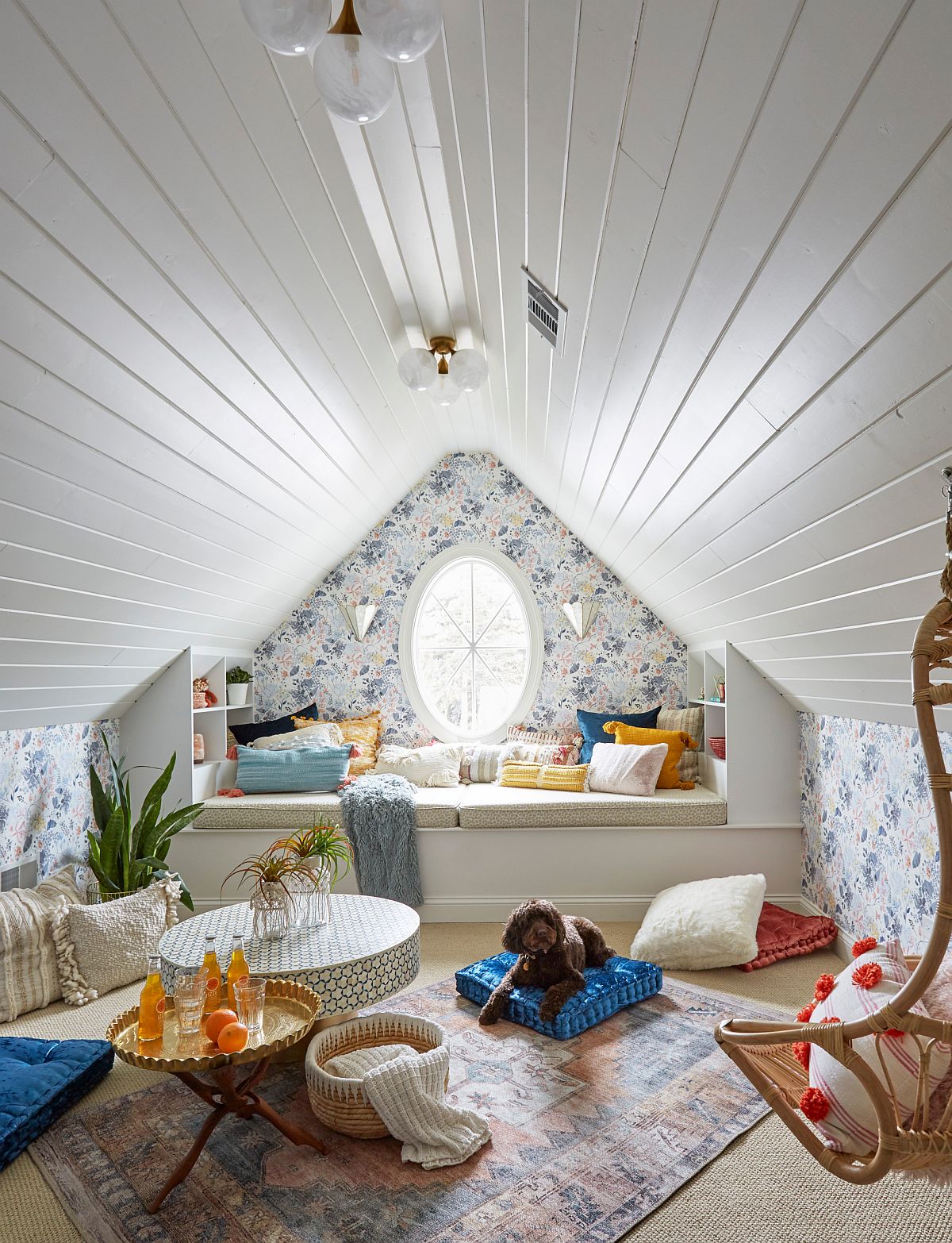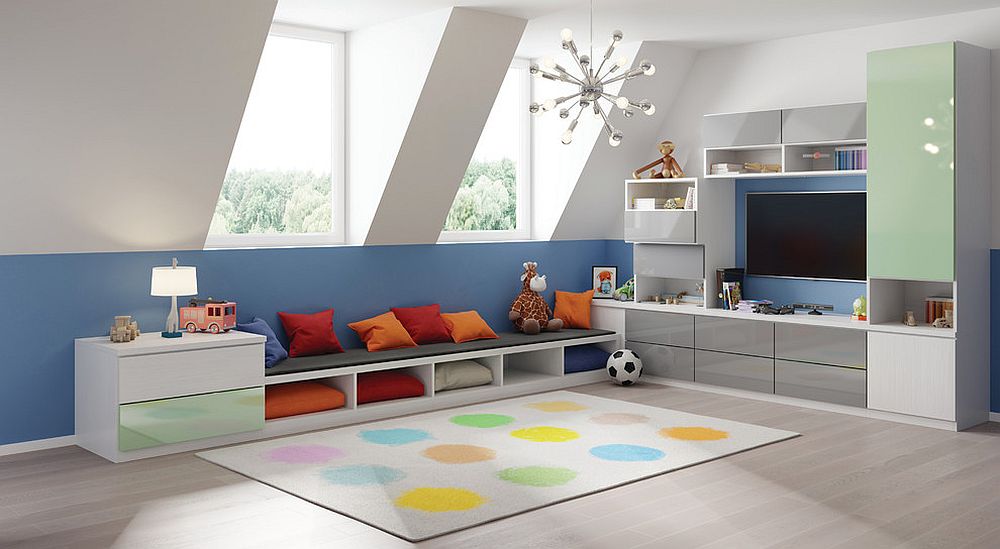 You're reading Best Attic Playroom Ideas: Discover a Whole Lot of Fun Indoors, originally posted on Decoist. If you enjoyed this post, be sure to follow Decoist on Twitter, Facebook and Pinterest.