Chad Stahelski And Keanu Reeves Are 'Done For The Moment' With John Wick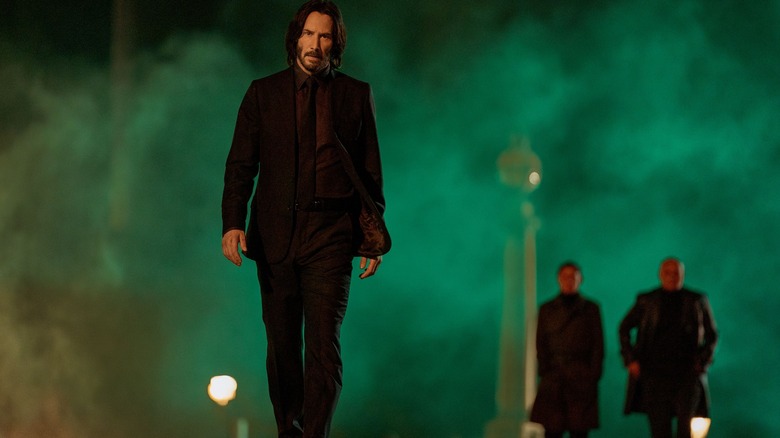 Is it the end of "John Wick" as we know it? As much as the shoot-'em-up franchise might seem like an unstoppable force at the box office with a wide-open future full of possibilities (including an upcoming spin-off film starring Ana de Armas), its humble beginnings in the original 2014 flick more closely resembles the little engine that could. Not based on any pre-existing IP and starring Keanu Reeves before the beloved action hero experienced the current Keanaissance that he now enjoys, the relatively low-scale flick took some time to fully break through into the mainstream and spawn the more popular sequels that have followed in its wake.
Now, with "John Wick: Chapter 4" earning high praise as one of the best modern action films of all time (for more on that, check out /Film's review by our very own Jacob Hall), audiences can surely expect much more where that came from in the years ahead ... right?
Well, if longtime franchise director Chad Stahelski is to be believed, he's singing a slightly different tune. In an interview with The Hollywood Reporter ahead of the release of this next sequel, the filmmaker pumped the breaks a bit on whether the critical and (expected) box office success of the fourth film will guarantee a fifth one and beyond. As he put it:
"In our minds, Keanu and I are done for the moment. We're going to give 'John Wick' a rest."
That may sound pretty definitive, but there could still be reason for fans to hope.
At Wick's End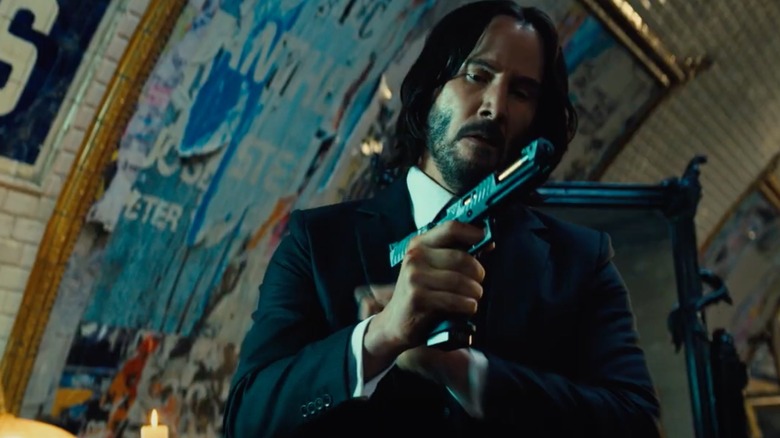 Despite throwing a splash of cold water on a possible "John Wick 5," Chad Stahelski goes on to explain in the same THR interview that, later in the press tour, he and Keanu Reeves will likely come together to go over story ideas for a follow-up:
"I'm sure the studio has a plan. If everyone loves it and it goes kooky, then we'll take a quiet minute. 'Wick' always, for some weird reason, always get the latest release date in Japan. It's always like, three months later. If it's the same this time, we'll do a Japanese tour and release the movie in September. Keanu and I will take the long trip to Tokyo, we'll sit in the Imperial Hotel Scotch Bar and go, 'What do you think?' We'll have a couple 20-year-old whiskies and write some ideas on napkins. If those ideas stick, maybe we'll make a movie."
Putting aside the subtle flex about using his and Reeves' clout to stay at the most expensive hotels (on the studio's dime, of course, but still!) and procure the finest of whisky, these comments actually echo what the director recently told /Film. In an interview with Vanessa Armstrong, Stahelski explained that he approaches every "John Wick" film as if it were his last one, taking the requisite two to three years between entries to continue to hone his craft and become a better filmmaker than he was before. Should he and Reeves land on an idea that makes a return to this world of shadowy assassins more than just a "paycheck" gig, in his words, then we can expect this franchise to keep trucking along.
Something tells us audiences will be eager for another sequel after "John Wick: Chapter 4," which attacks theaters on March 24, 2023.
Read this next: The 14 Greatest Action Movies Of The 21st Century
The post Chad Stahelski and Keanu Reeves Are 'Done for the Moment' With John Wick appeared first on /Film.