Cricut Autopress: Everything You Need to Know About Cricut's Best Heat Press!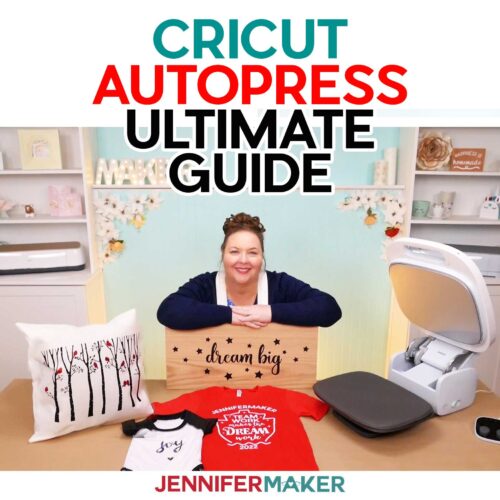 Learn all about new Cricut Autopress and decide if the powerful, user-friendly heat press is right for you! 
Like many of you, I've been perfectly happy with my EasyPress for most of the craft projects I've done However, I recently made 30+ matching t-shirts for a team retreat. After the eighth shirt, I was DREAMING of a way to heat a large design on both sides while I prepped my next item! Their team must have read my mind, because the new Cricut Autopress does exactly that and more. Now, no machine will ever be perfect for every crafter, but if you have specific needs, goals, and resources, the Cricut Autopress may be what you need to work faster. I'll tell you everything you need to know about the Cricut Autopress, share projects, and answer your questions in this ultimate guide!
You can get the Cricut Autopress on May 3, 2022 in the US exclusively on Home Shopping Network until May 15. Then, the Cricut Autopress will be available on Cricut.com, Joann.com, and Michaels.com on May 16.
Check out my video all about the new Cricut Autopress — I cover unboxing, setup, features, safety, four projects, and my opinion on whether I think it is worth the price!