Cricut Vinyl Projects – 100+ Ideas for Easy Vinyl Projects!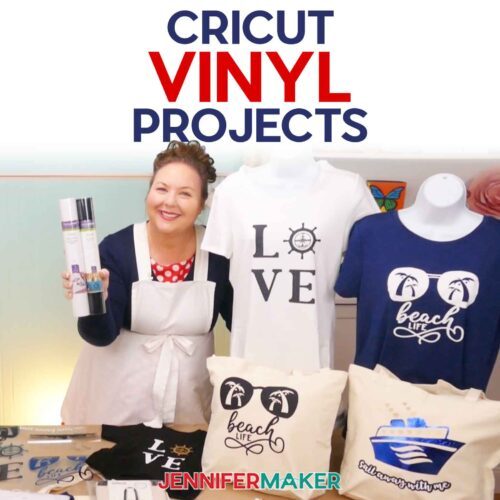 Learn how to make the Cricut vinyl projects of your dreams!
We're lucky that there are so many options when it comes to Cricut vinyl projects! New colors, textures, and patterns show up all the time! It can be a challenge to keep them all straight, even if you're focusing just on heat transfer vinyl. Especially if you're just starting out or want to decorate a new material. I have a lifesaver of a free design collection for you featuring several types of vinyl in different combinations! We'll discuss which vinyl goes best with different materials, how to heat it, and how to layer for lovely, lasting results!
Watch the full step-by-step tutorial video on how to make Cricut vinyl projects on you YouTube channel premiering at 2 p.m. Eastern on Sunday, September 11, 2022: