DIY Fairy Gardens for Kids and Adults
Create magical DIY fairy gardens with these 25+ unique ideas! Unleash your imagination with enchanting designs and eco-friendly materials.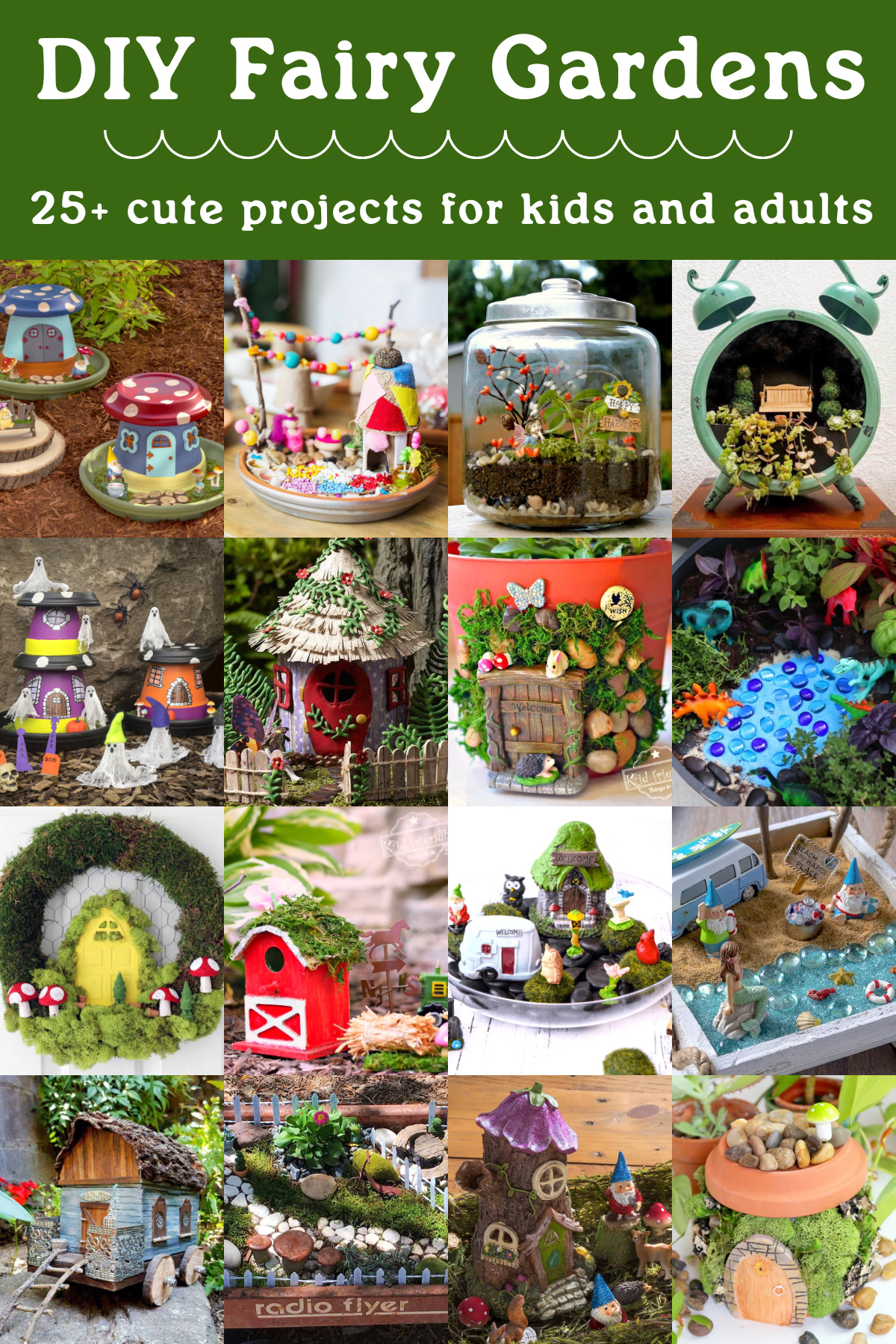 Welcome to the enchanting world of DIY fairy gardens, where magic and imagination come to oife! If you've ever dreamed of creating a whimsical wonderland in your backyard or bringing a touch of fairy tale charm to your home, you've come to the right place.
Everyone loves fairy gardens these days, and I get it 100%. They're pretty cute and easy to put together.
But where did fairy gardens come from? And what do they symbolize?
I wondered this myself. Apparently they've been around for centuries in European countries, where they are well documented:
I guess what I'm saying is, anything that happens outdoors? Or in your life? That's why it's great to have one of these gardens around. You can blame it on the fairies!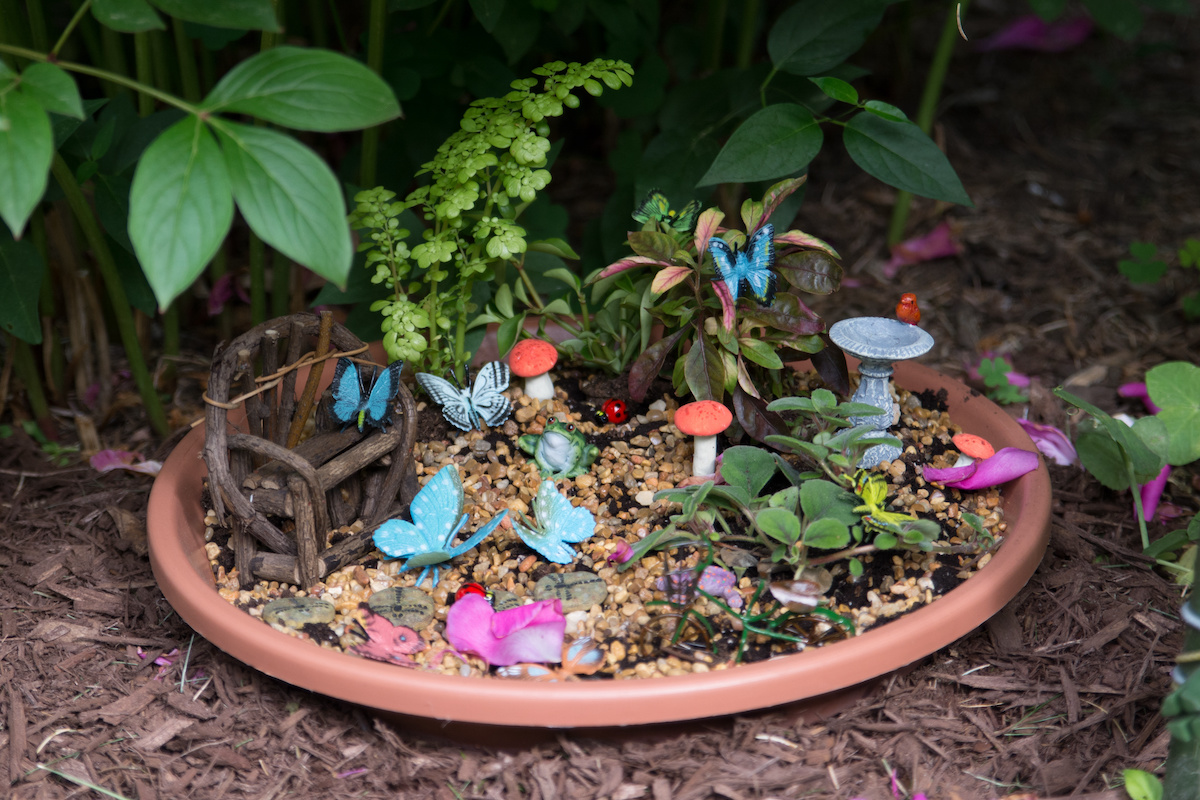 Both kids and adults love making them, when it comes down to it. They're very calming and mindful both to put together and to look at. You can use real plants also, so they become a way to cultivate a small garden (and teach kids to as well).
There are a variety of ways to make a fairy garden, and a variety of styles (teacup, terrarium, etc) – I'm going to show you a bunch of options in this post.
And that's the thing: options. One of the most appealing aspects of DIY fairy gardens is their versatility. They can be crafted in a variety of sizes and styles, making them the perfect addition to any space – indoors or out.
From miniature container gardens to larger outdoor planting beds, the possibilities are endless when it comes to creating a fairy garden that reflects your personal tastes and preferences.
But don't be fooled by their small size. They require plenty of creativity, attention to detail, and even patience (if you decide to make your own fairy garden accessories).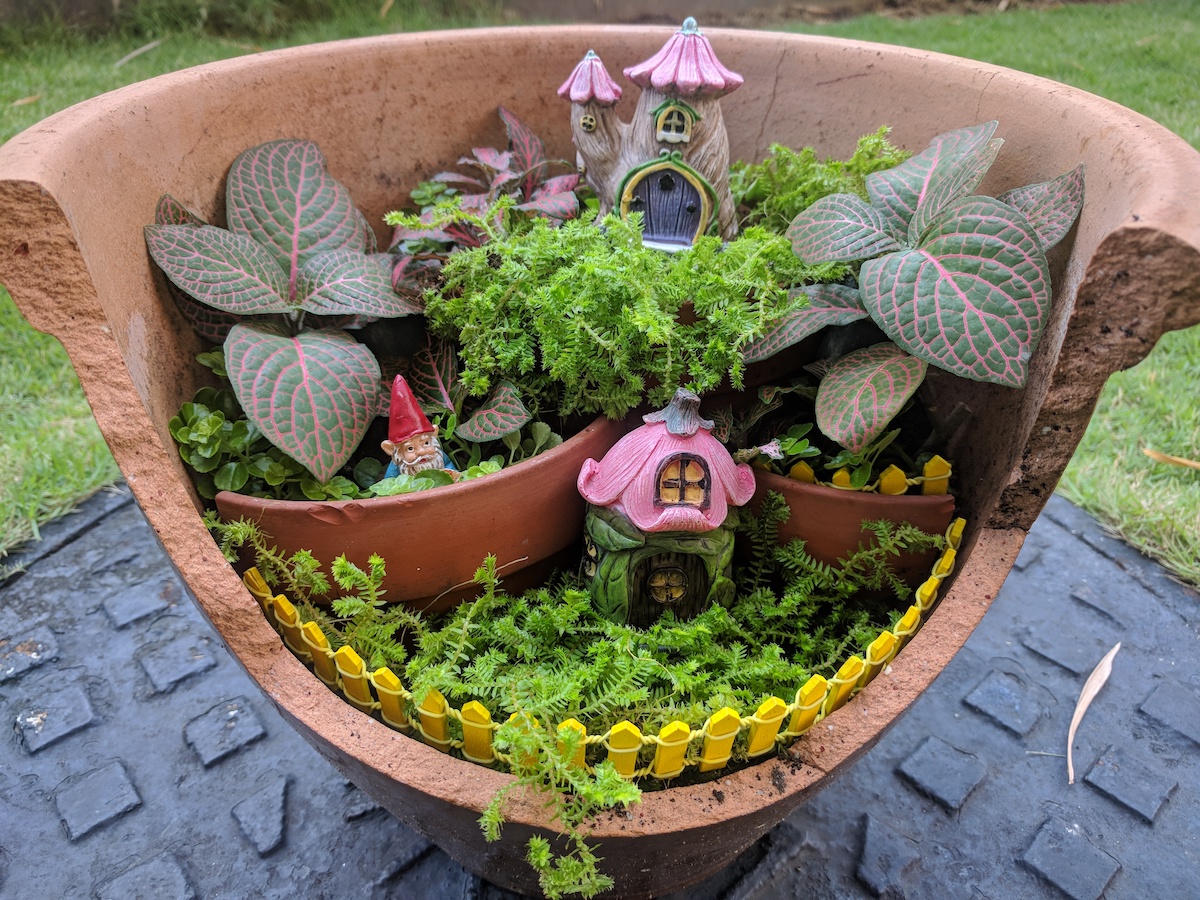 Here's my advice to you on making your own fairy garden. First, get inspired by the ideas below. Then, treat it as an adventure! I usually start with my gnomes and then decide what adventure they want to have.
Do they want to go to the forest? The beach? What do they want to see while they're there? It's fun to tell the story, and select the plants and materials that go along with. Children love it too!
As you embark on your DIY fairy garden journey, remember that the most important ingredient is your imagination. As you watch your garden come to life, you'll discover that the true magic lies not only in the final creation, but in the journey you took to get there!
If you're ready to dive into the magical world of fairy gardens, take a peek at the list below. Then let me know your favorites in the comments! Do you have any tips for making a garden of your own? Let me know those as well. Happy crafting!
DIY Fairy Gardens
Both kids and adults will love these fairy garden ideas! Get a variety of creation options below.
---
If you enjoyed these DIY fairy garden ideas, I'd love for you to let me know in the comments! Then check out these other posts:
The post DIY Fairy Gardens for Kids and Adults appeared first on Mod Podge Rocks.