DIY Phone Cases, Sleeves, Purses and More!
Tired of your old phone case and looking for something unique? Here you'll find fun ways to create your own DIY phone case, plus some cool DIY ways to carry your phone!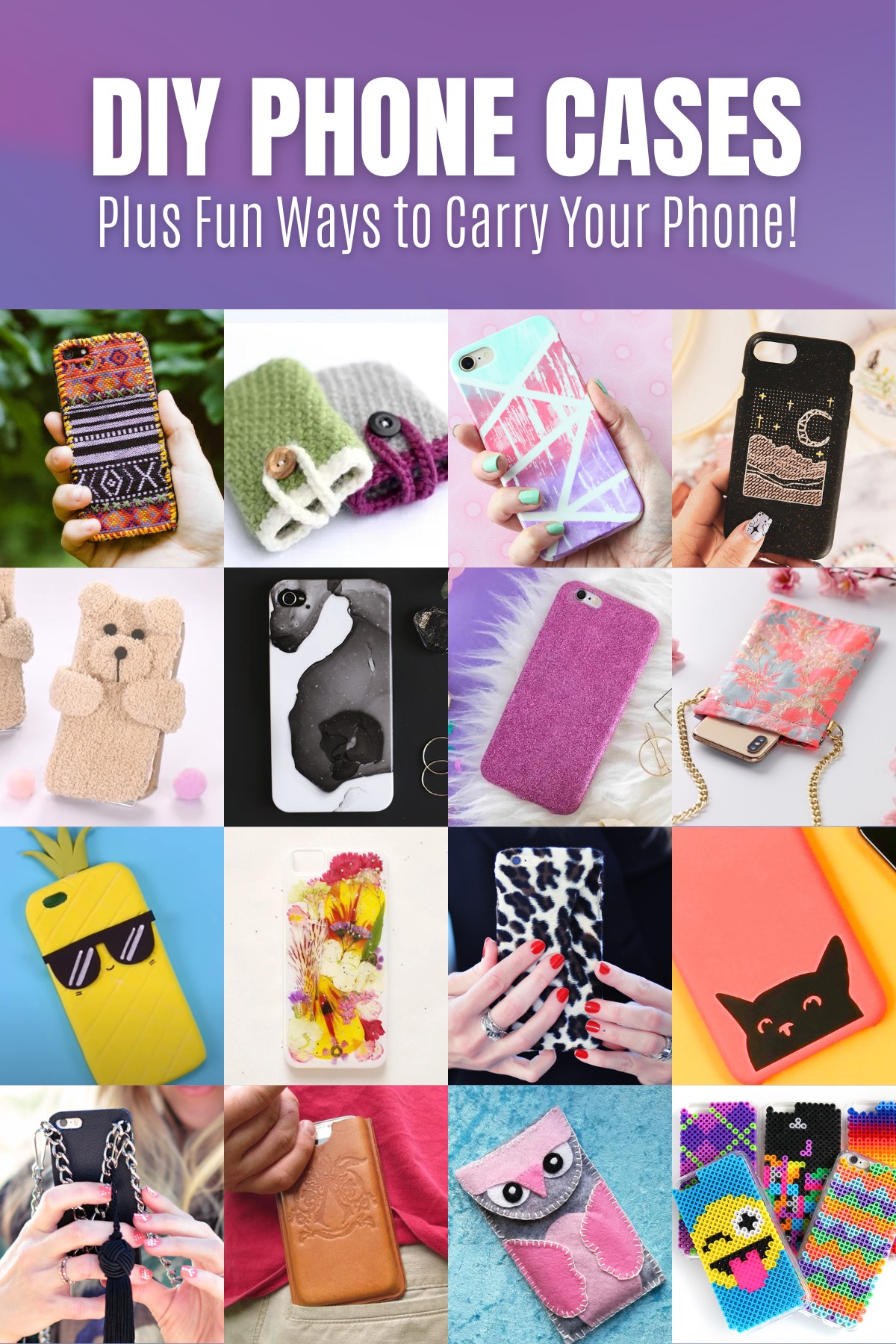 A cellphone case is a must-have for keeping your phone intact. If you've ever dropped your phone without a case, you know the feeling of horror that brings your heart into your throat! Of course, a phone case is not only functional, it can be a reflection of your personality. That is why there are so many you can purchase.
If you are like me, you've probably spent tons of time searching for a new case on Amazon only to find that none of the hundreds of cases is the perfect one for you. That is probably why you are here! You know I turn to DIY when I can't find exactly what I want. I've checked all over for the best DIY phone cases and think I've narrowed it down with this list. In addition to cases, I've included some phone sleeves, purses and straps to make carrying your phone a bit easier.
DIY Phone Cases
Here are some ways to make an old case look like new, a clear case look more fashionable or create a whole new case! Plus get some DIY ways to carry your phone.
---
Did you like these DIY phone cases? Then you should check out these other DIY projects that help protect your belongings:
The post DIY Phone Cases, Sleeves, Purses and More! appeared first on Mod Podge Rocks.