Whether it is for your father, your children's father, or your grandchildren's father, odds are you have a special man or two in your life and are tasked with the annual rush to condense your affection into the most perfect present. The reality is – you are shopping for a man. They're both the most difficult of creatures to shop for, and yet the easiest to please.
We have a few ideas in our Father's Day gift guide below to help you weed through the options and to let you know that yes, staples are absolutely a gift of love. Most often, they are the things that we forget to buy for ourselves so knowing someone well enough to know what their go-to basics are shows thoughtfulness.
We also have some ideas for the foodie, some monthly subscriptions, and a few things to use around the house and on the go.
Prime Women's Father's Day Gift Guide
Clothing & Accessories
One thing that is a classic Father's Day gift is clothing. Men typically hate shopping for themselves, so this is an area in which we can definitely help.
Original Penguin Daddy Polo, $59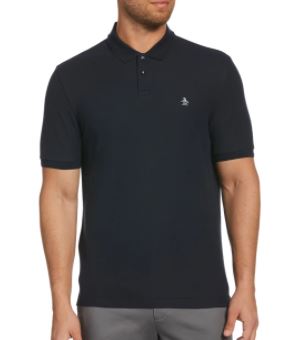 An iconic choice, this short-sleeve polo shirt is a go-to option for laid-back style. This shirt is perfect because your special guy can dress it up or down for any occasion. 
Mott & Bow Twill Chino Charles, $99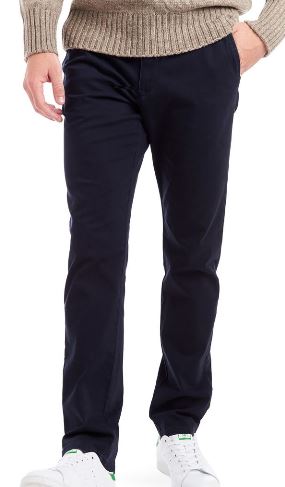 These medium-weight performance twill chinos have just the right amount of stretch for incredible comfort. Comparable to the polo shirt shown above, these pants can be dressed up or down, depending on the event.
Prime Women readers are qualified for 15% off your first order. Just use the code PRIME15 at checkout!
Cozy Earth Women's Ultra-Soft Bamboo Pullover Crew, $91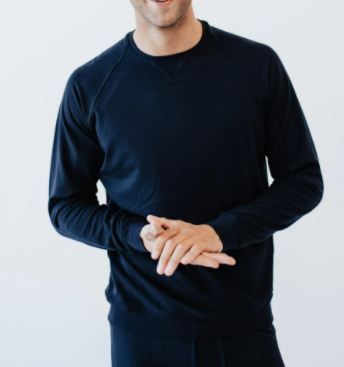 This pullover crew is perfect for cold winter days or cool summer nights. It's made with ultra-soft crushed viscose so it stays cozy all day. Use PRiMEWOMEN for 25% off your order.
Cozy Earth Bamboo Jogger Pant, $97.30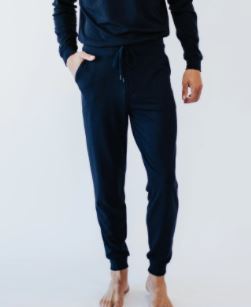 These jogger pants are perfectly paired with the pullover crew shown above. They are made of ultra-soft crushed viscose from bamboo-based fabric for relaxing on the couch or hanging out with friends. Use PRiMEWOMEN for 25% off your order.
Ray-Ban Rb3025 Classic Aviator Sunglasses, $157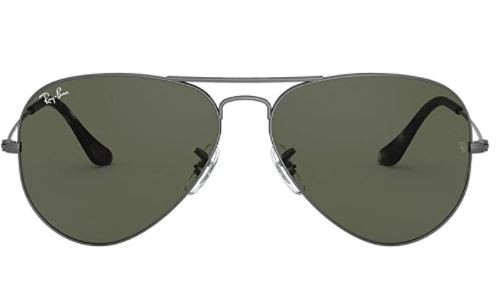 Dad can slip on some of the most iconic aviator sunglasses in the world. These are perfect for the dad who never misses a sporting event on the weekend and is still one of the coolest people you know. 
Brody Driving Penny Loafer, $89.95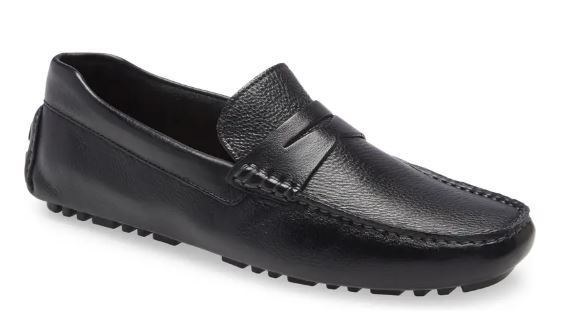 Whether walking around the house or working outside in the yard, these loafers are perfect for dad. 
Modern Leather Strap for Apple Watch, $69.95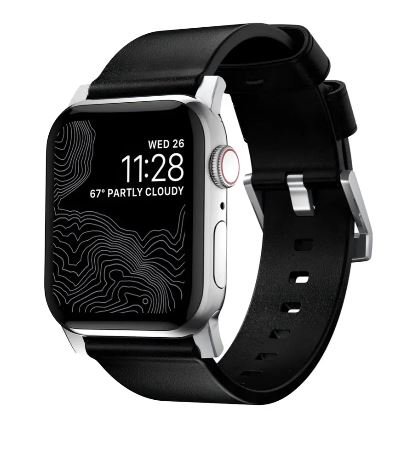 Dad can add understated refinement to his Apple Watch with this timeless strap, made of masculine rugged leather that's both stylish and comfortable.
Harvey Leather Briefcase, $299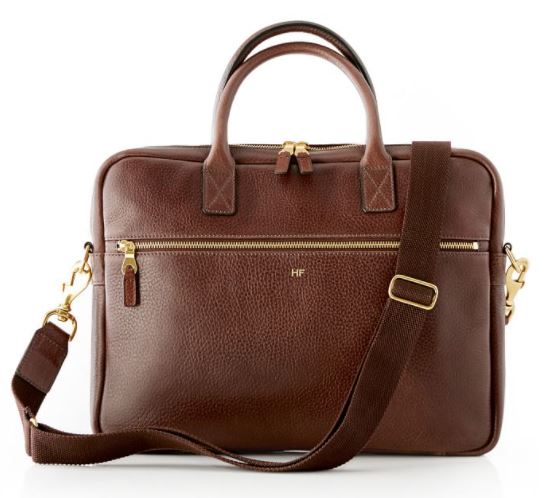 This Harvey Briefcase is a classic work essential that every father needs. It is thoughtfully designed with both carry handles and an adjustable shoulder strap. It will keep your dad's laptop protected and has multiple interior pockets for better organization. 
Ready to Go
RVshare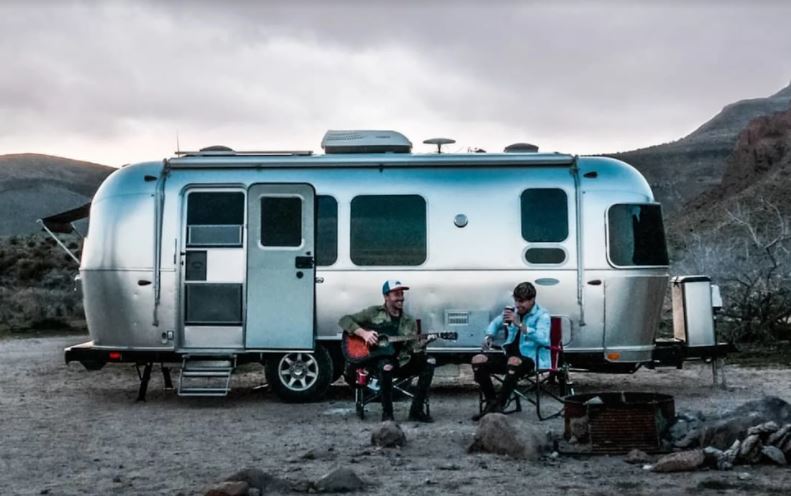 The road is calling and your dad must go….   and to make the trip perfect, help him find a fun RV! RVShare allows your dad to easily search thousands of the most trusted RV rentals across the country, and it offers a number of different styles and services to suit any trip itinerary. 
Tweezerman, $30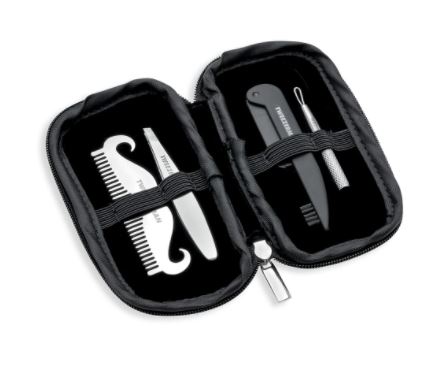 Give dad the gift of grooming, all while offering precision and a touch of whimsy. This awesome grooming kit will meet dad's personal care needs for at-home or on-the-go. 
The Art Of Shaving Sandalwood Travel Kit with Morris Park Razor, $95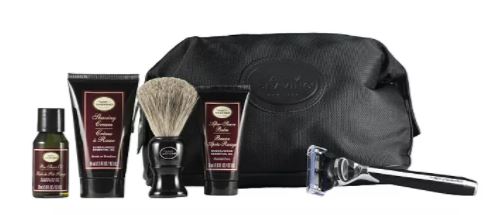 This travel kit is a perfect initiation to The Art of Shaving regimen. It includes a Morris Park Collection Razor in black, a shaving brush, a black travel bag, a 1 oz. pre-shave oil, a 1.5 oz. shaving cream, and a 1 oz. after-shave balm. This kit will help dad look and smell his best all day.
Around the House
Wood Storage Box, $150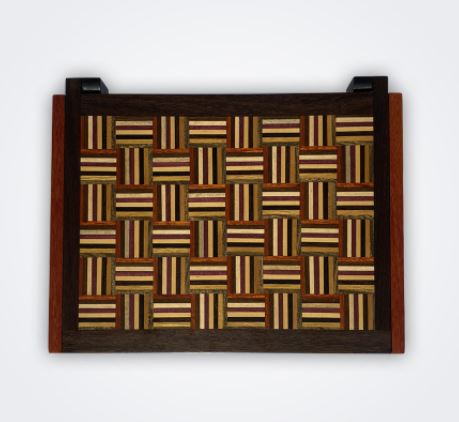 Maison Neuman is a home decor brand that cherishes the meaning behind handmade objects. Something so symbolic as a decor item should have a touching story, timeless style, and a connection with its new owner to be known as a meaningful present. That's why their wooden storage box, made in Venezuela with 7 different types of wood, is perfect for Father's Day.
Use code PRIME10 for a 10% discount site-wide.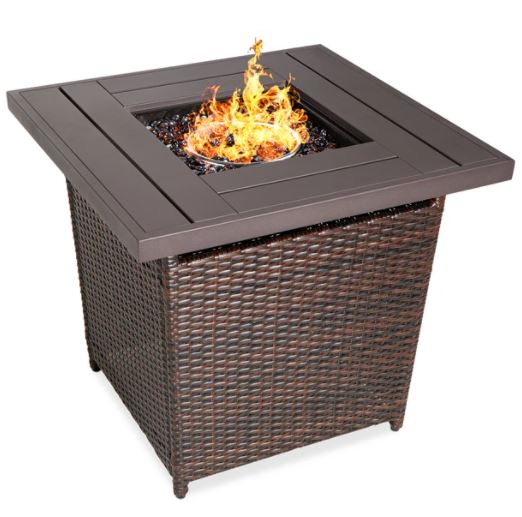 This high-quality, weather-resistant fire pit has a 20-pound propane tank to fill your patio or sitting space with fully adjustable, radiant heat for hours of outdoor enjoyment.
Gardener's Tool Seat, $36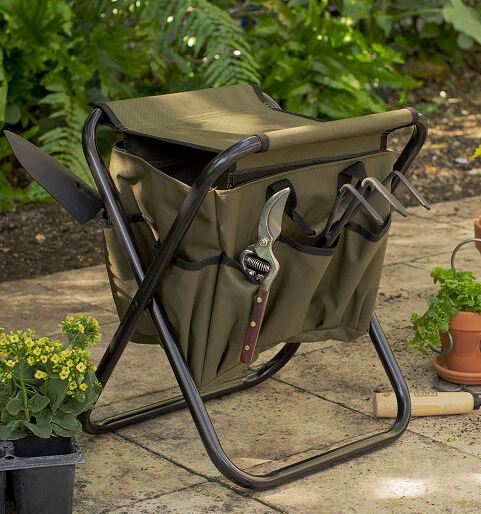 This lightweight steel and nylon garden stool combines the features of a tool bag and a folding chair. It will be the perfect outside gift for dad.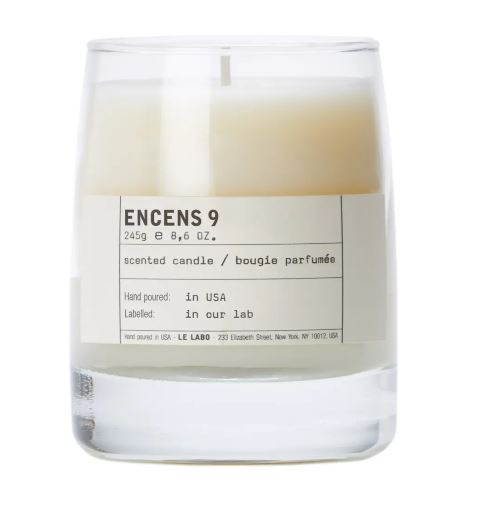 This hand-poured 100% soy wax candle fills your home with fragrance and features a pure cotton wick and will be the perfect addition for your father's office. 
Bedside Essentials Pocket, $15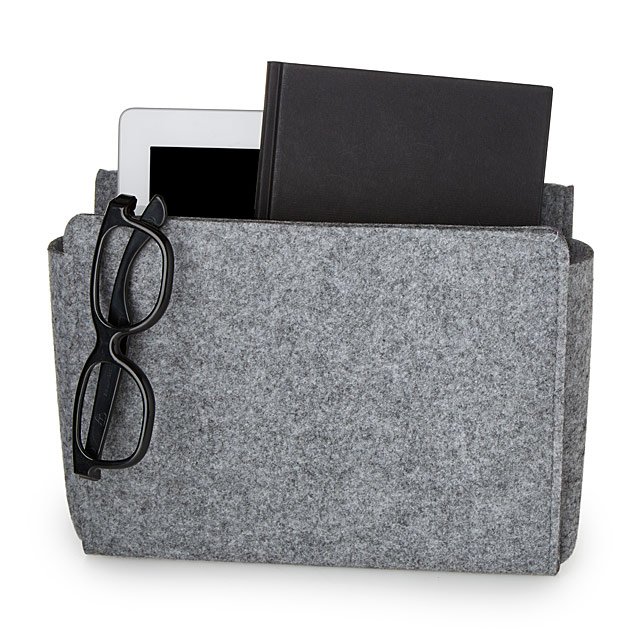 Help dad keep his bedside or sofa essentials handy with this convenient felt pouch.
Food & Beverage Ideas
Butcher Box: Free Bacon For Life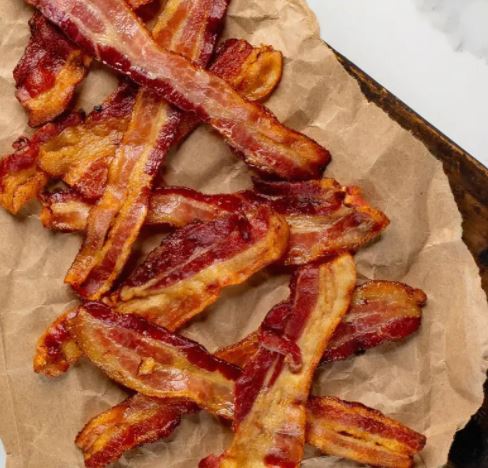 Meat from Butcher Box checks all the boxes. They offer 100% grass-fed beef, free-range organic chicken, pork that's raised crate-free, and even wild-caught seafood. New members get free bacon for life — a pack of uncured, unbelievably delicious bacon added to every box for the life of your membership. 
Ekon Tea Sample Pack, $29.99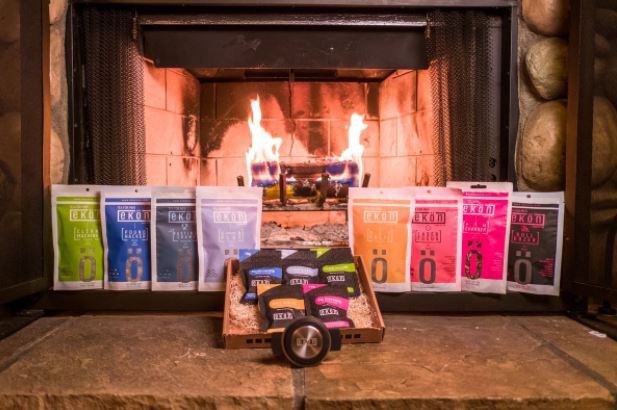 Ekön Tea was born to give men a super-concoction of mother nature's finest, most exotic ingredients, formulated to provide a healthy twist into their daily life.  Give the gift of natural goodness this Father's Day and get all of Ekön's best sellers in their sample pack for 10% off with code EKONPRIME
Breville Barista Express Espresso Machine, $699.95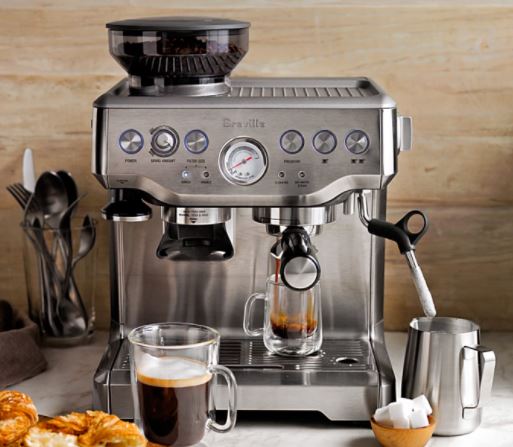 What better way for your father to get a great cup of espresso – from bean to brew – in less than a minute? This espresso maker grinds the beans right before brewing so their java is perfectly fresh and fragrant. 
Baseball Park Map Pint Glasses,$38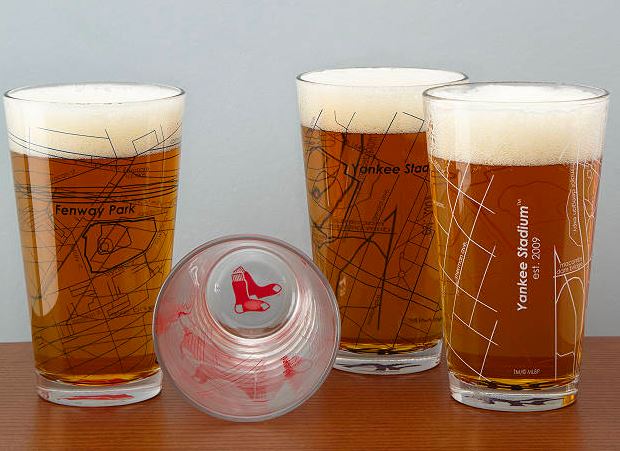 If your father is a baseball fan then this is the perfect gift for him. Each set of two glasses features an overhead map of an iconic MLB stadium in the team's two main colors. When he's taken his last sip dad will see his team's logo at the bottom. 
YETI Hopper Flip Soft Cooler 18, $300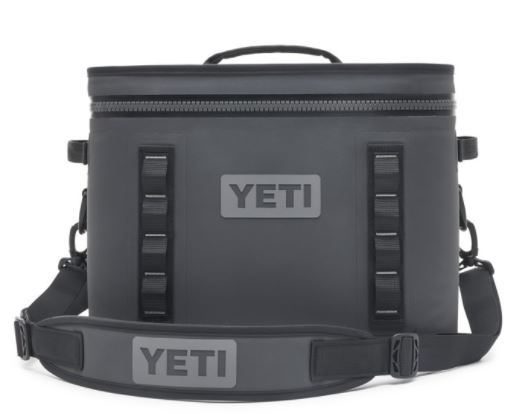 This soft cooler is the ultimate essential for all types of one-day adventures, from river kayaking to mountain hiking with the whole family. 
Gin-Making Kit, $54.95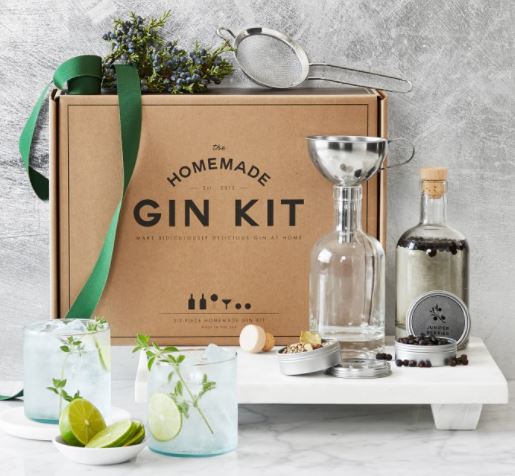 Your father can learn how to make his own high-quality small-batch gin at home. This kit contains everything you need to transform a bottle of vodka into a unique, delicious home blend of gin in just 36 hours. Brimming with bright notes of citrus, herbs, and spices, the finished product rivals the flavor, aroma, and complexity of craft distillery gin.
Learn A Little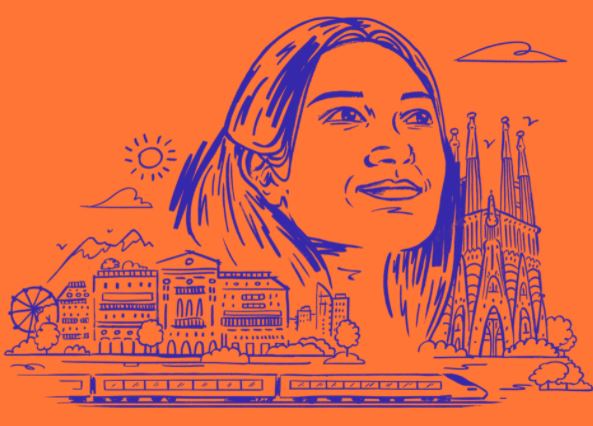 When you learn a new language, you want to be able to actually use it. With real people. In the real world. Every part of Babbel is designed with that goal in mind and your dad will appreciate the opportunity to expand his world and his mind. 
Save 55% off 12 months with code PRIMEWOMEN.
AncestryDNA Test, $99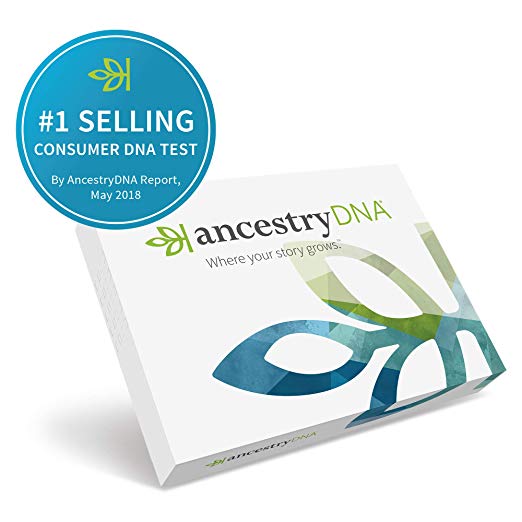 Help your dad discover his DNA story with our easy-to-follow instructions. Your dad will simply have to activate his DNA kit online and return his saliva sample in the prepaid package to the state-of-the-art lab. In roughly six to eight weeks, your father's results will be ready online.
Read Next:
Dad's American Dream: The Importance of Father-Daughter Relationships
The post Father's Day Gift Guide appeared first on Prime Women | An Online Magazine.