Father's Day Gift Guide 2023 – Gift Ideas for Dads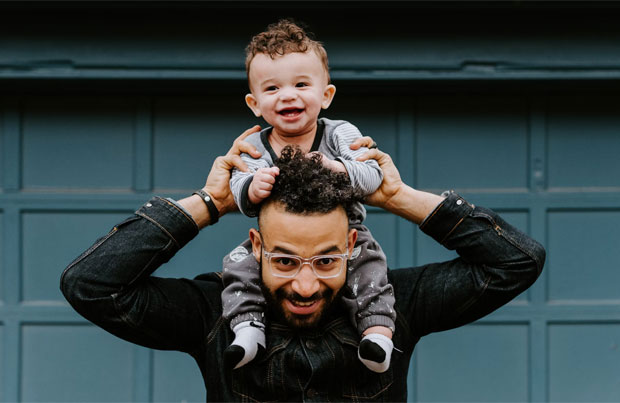 Father's Day Gift Guide 2023 – Gift Ideas for Dads | AD
Dads – our heroes, our protectors, our teachers. Father's Day is next month so it's time to start thinking about how to celebrate the fathers and grandfathers in our lives. In this gift guide, I'll share some of my favourite gift ideas for dads this year. Read on for some inspiration.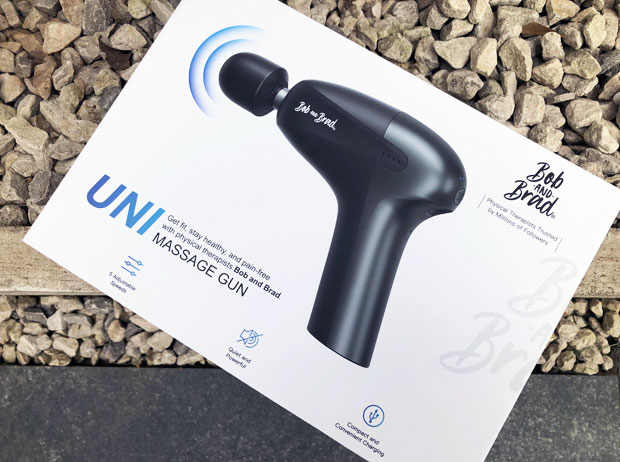 Bob and Brad UNI Massage Gun
A massage gun is a great gift for anyone who suffers from muscle aches. A gift for dads of all ages, whether they're aching from carrying their toddlers around, from playing football or going for runs, or from long days of gardening.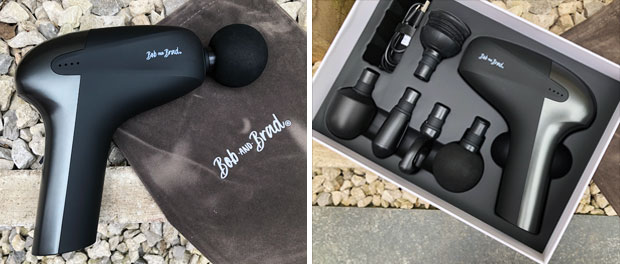 The UNI massage gun is a new product from Bob and Brad which is a brand with products developed by the famous physical therapists Bob and Brad. The UNI massage gun is compact, ergonomic to hold and features a new premium high-torque brushless motor. It's lightweight and quiet but a powerful device that delivers targeted massage where needed. Thanks to the clever design and shape, you can use it on your own neck and shoulders with ease.
The massage gun comes with five multi-function heads for different body parts and muscle needs. It's easy to charge using the included USB Fast Charging cable with a Type C quick charging port that can be charged with an adapter or via a power bank. It charges in about 2-3 hours and can then be used for 3-5 hours which is brilliant. A great treat for dads this Father's Day!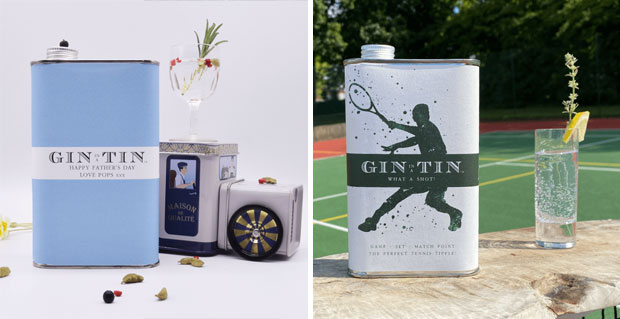 For a dad who loves a tipple, head over to the Gin in a Tin website for some excellent gin gifts for dads, including customised tins of gin in different colours, gift boxed sampling sets, and many other types of tins of gin that are beautifully illustrated on the outside and filled with magnificent gin on the inside. Choose according to your dad's favourite flavours or match the illustrations to his favourite hobby – golf, tennis, gardening, or horses.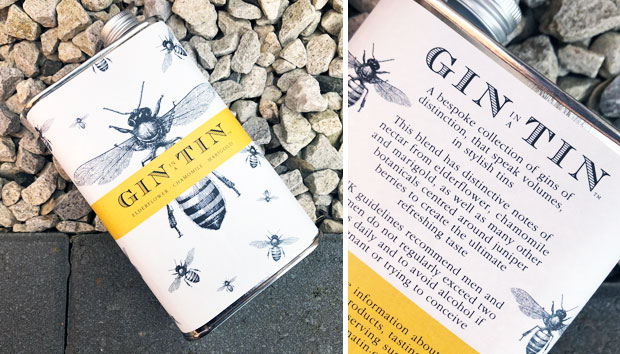 Here, you can see the stunning A Beautiful Bee Tin of Gin filled with gin with distinctive notes of nectar from elderflower, chamomile, marigold and botanicals centred around juniper berries with zesty citrus flavours. Refreshing and ideal for a classic Gin & Tonic.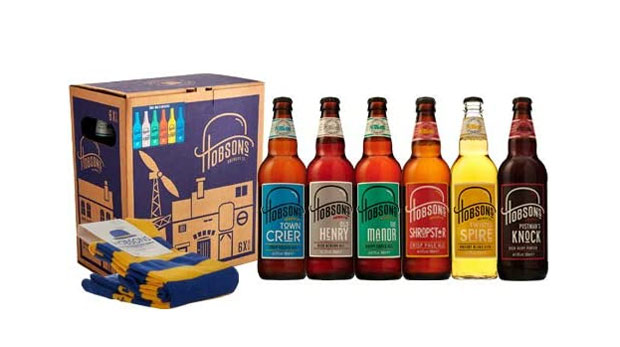 I think it's safe to say that most dads enjoy a beer! If you're buying a gift for a beer loving dad, a great option is to get them a beer selection box. This is a fun gift to receive and a convenient gift to send to someone who lives far away from you. There are lots of great beer gift hampers available online to suit different tastes, like the Hobsons Beer & Novelty Socks Gift Box Beer Hamper with premium beer by a Craft UK Brewery or this BrewDog Sustainable Variety 24 Pack, for example.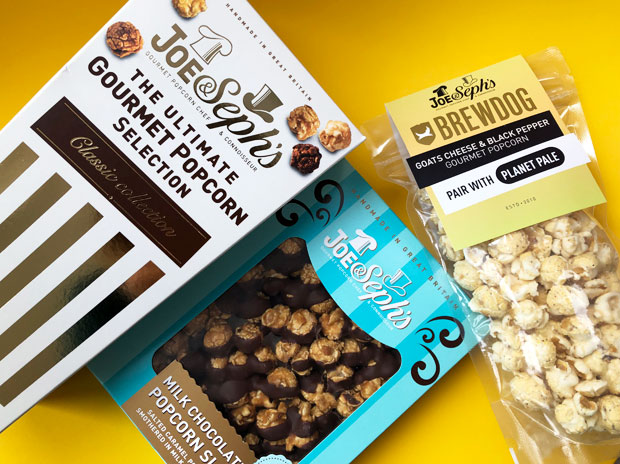 Joe & Seph's Gourmet Popcorn Gifts
Whatever the beverage of choice is, some snacks are required for the best experience. Joe & Seph's, maker of gourmet popcorn, has lots of products that would make brilliant Father's Day treats, including a selection of popcorn made to pair perfectly with a selection of beers.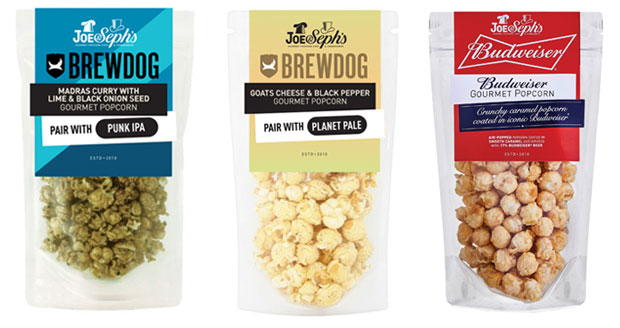 Above you can see a few highlights from the Beer Popcorn range:
BrewDog Madras Curry with Black Onion Seed & Lime to be enjoyed with BrewDog Punk IPA.
BrewDog Goats Cheese & Black Pepper Popcorn to be enjoyed with BrewDog Planet Pale.
Budweiser Gourmet Popcorn to be enjoyed with a cold Bud!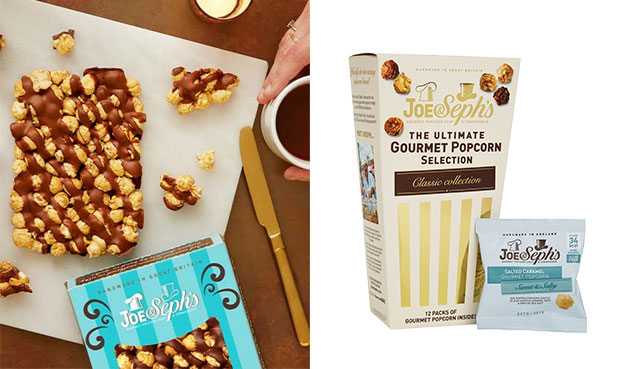 Other Joe & Seph's products that would make fun and tasty Father's Day gifts are the The Milk Chocolate Popcorn Slab and the Ultimate Gourmet Popcorn Selection box. The slab is Joe & Seph's award-winning air-popped Salted Caramel & Belgian Chocolate popcorn smothered in silky smooth milk chocolate to create a large slab which is very moreish…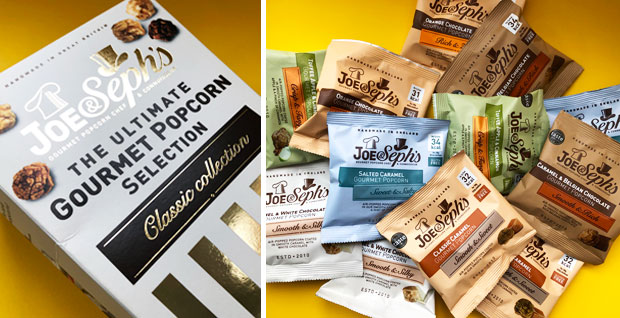 The Ultimate Gourmet Popcorn Selection is a gift box with mini packs of popcorn in the following flavours (2 of each): Salted Caramel, Toffee Apple & Cinnamon, Caramel & Belgian Chocolate, Orange Chocolate, Caramel & White Chocolate and Classic Caramel Popcorn. Perfect for a dad who loves snacking and who likes to try new flavours of things.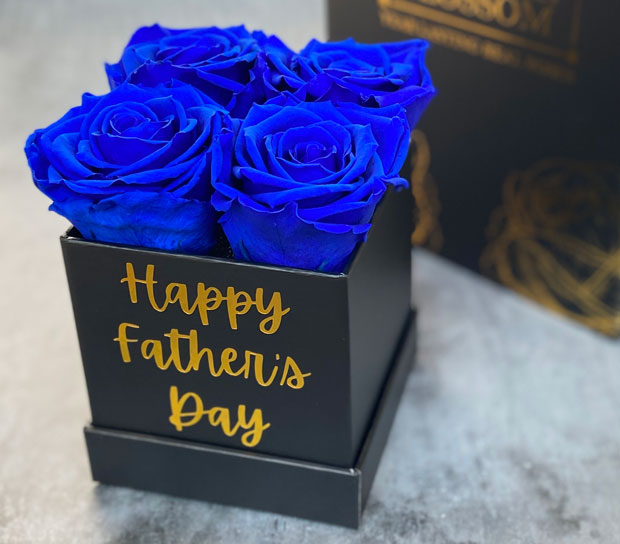 Eternal Blossom 4 Piece Storage Box
Flowers make a wonderful gift for men too and the unique range of personalised arrangements from Eternal Blossom are ideal for Father's Day as you can create something that you know that your dad will love. You can personalise a boxed arrangement with a Happy Father's Day message and flowers to suit the recipient's style and favourite colours, for example.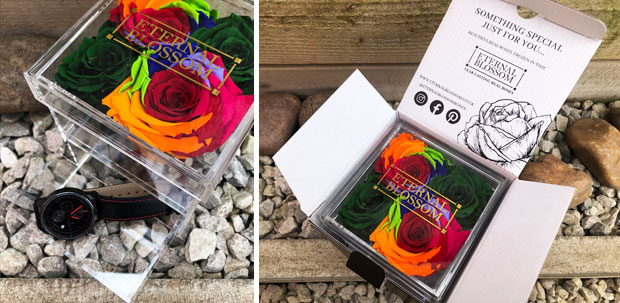 Here, you can see the 4 Piece Storage Box with Checker arranged Emerald Green & Rainbow roses which is stunning! It's two gifts in one as you get the flowers and a stylish storage box that can be used for things like watches and other accessories.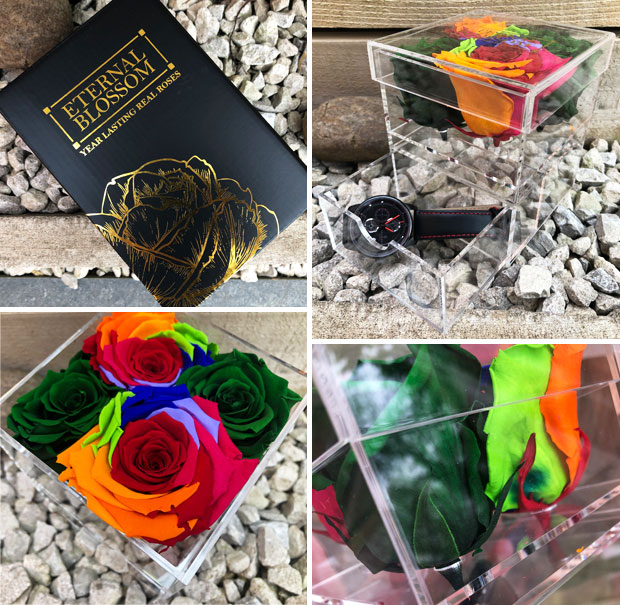 The infinity roses from Eternal Blossom are carefully cut when they're in full bloom to look their best, then the heads are cut from the stems and partially dried before preserved in a 100% natural glycerin solution. Some are dyed too. Then the roses are dried again. This process makes the flowers last for at least a full year which is amazing!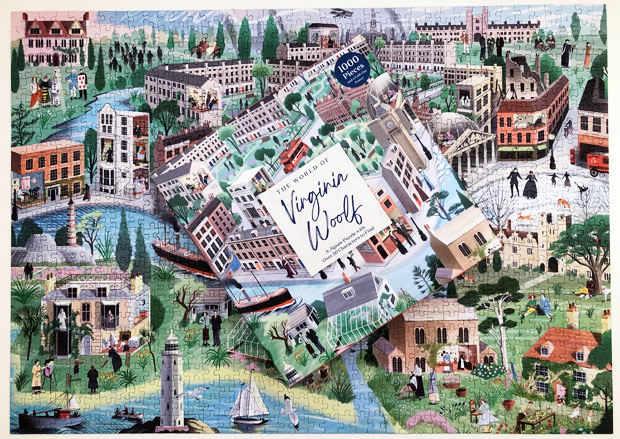 For dads who are into literature and jigsaw puzzles, there's a new 1000-piece jigsaw puzzle by Laurence King Publishing that will be released in time for Father's Day (June 13, 2023). The World of Virginia Woolf: A 1000-Piece Jigsaw Puzzle makes the perfect gift for fans of Virginia Woolf, of course.
The puzzle celebrates the life and work of Virginia Woolf with a beautiful scene with lots of famous real and fictional characters to discover.
"From the beaches of Cornwall to the streets of Bloomsbury and from Hogarth House to the colleges of Cambridge, spot Leonard Woolf, Clive and Vanessa Bell and Vita Sackville-West, along with Clarissa Dalloway, Orlando and the Ramsay family. Plus, discover the places that formed Woolf's character and inspired her pioneering books that helped shape our understanding of modernity."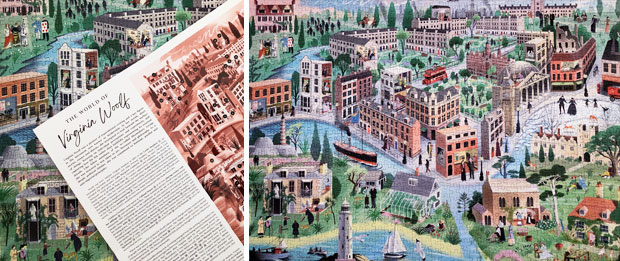 The jigsaw measures 48.5 x 68 cm when completed which is the ideal size, in my opinion. The jigsaw comes with a pull-out poster of the same size which is helpful when building the jigsaw. On the back of this poster, there is lots of information about everything you can spot which is great.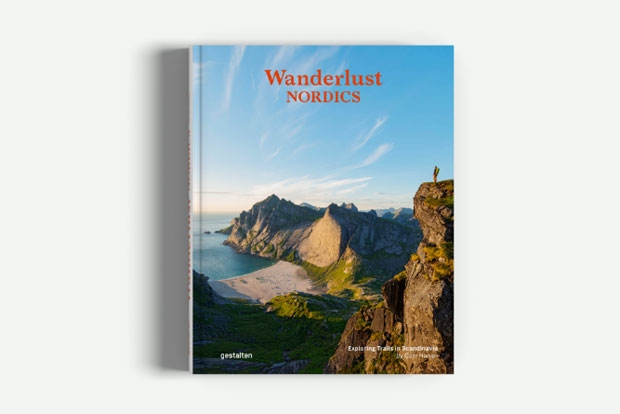 Wanderlust Nordics – Book from Gestalten
For the dad who loves to travel and explore the world, this stunning new book by Gestalten would make a delightful gift. Wanderlust Nordics: Exploring Trails in Scandinavia is a large coffee table book that guides the reader through the best hiking routes in Nordic countries along with practical tips, informative maps, and stunning visuals.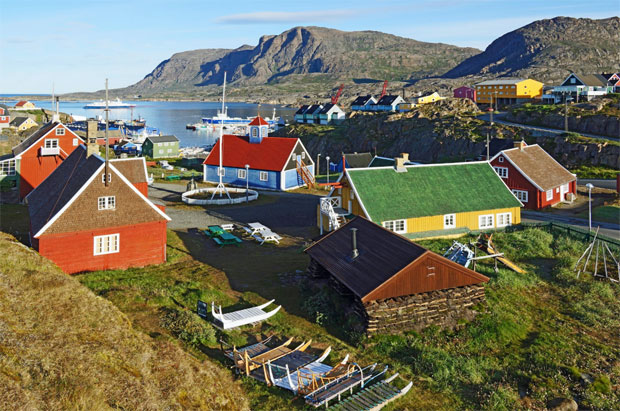 The book is full of beautiful photos – every spread of the book is an inspiration that will make the reader want to get their hiking boots on and their gear packed into a backpack, ready to head north and explore the spectacular fjords of Norway, the serene forests of Sweden, the enchanting lakes in Finland, the Ice Sheet of Greenland and the amazing landscape of Iceland. The Nordics have lots to offer and the book Wanderlust Nordics guides you through many of the most breath-taking and fascinating places to add to your travel bucket list.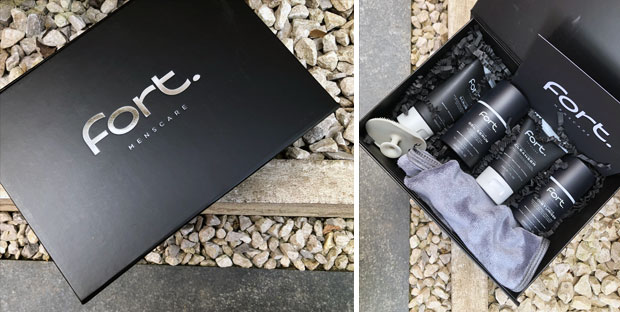 Fort Menscare – Father's Day Gift Box
Father's Day is the perfect event to treat your dad to some pampering too. Fort is a brand new men's skincare brand that makes high-performance skincare products, made with 100% natural ingredients.
Their Father's Day Gift Box includes the full collection of products as a classy and luxurious gift set. The box includes the following products: Activated Charcoal Cleanser, Exfoliating Face Scrub, Anti Fatigue Moisturiser, Anti Fatigue Gel Serum, Silicone Exfoliator, and Microfibre Face Cloth.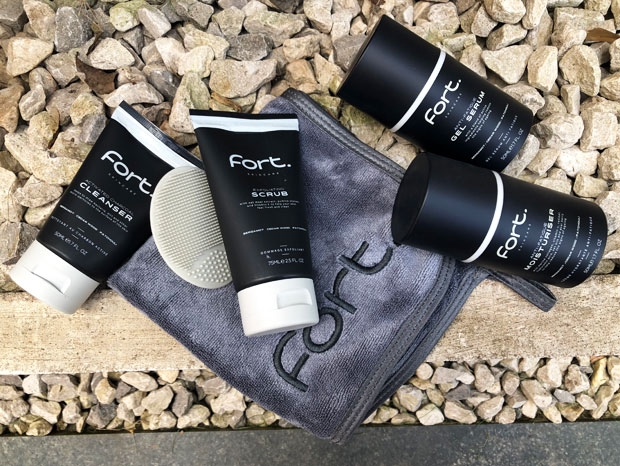 The cleanser is simple yet effective. It cleanses and hydrates at the same time, with activated charcoal to draw bacteria and dirt to the surface of the skin for a clear complexion. The face scrub contains pumice stone to exfoliate the skin, leaving it fresh and clear. The moisturiser helps reduce fine lines and wrinkles and tones and firms the skin for younger and healthy-looking skin. It contains Marine Collagen, Vitamin C, Retinol, Hyaluronic Acid, Oat Silk and Acai Berry. The serum fights signs of ageing for a smooth and refreshed complexion with Vitamin C and Vitamin A to protect the skin and stimulate the production of new skin cells, collagen, and hyaluronic acid. It leaves skin feeling fresh and looking radiant.
The silicone exfoliator is a great little tool to help remove dead skin cells when cleansing. It's got a handy suction pad so that you can hang it up to dry between uses. The microfibre face cloth is large and soft and the perfect towel to use to dry your face after cleansing. Because of its material, it dries superfast too. A great gift set for Father Day – give the gift of great skin!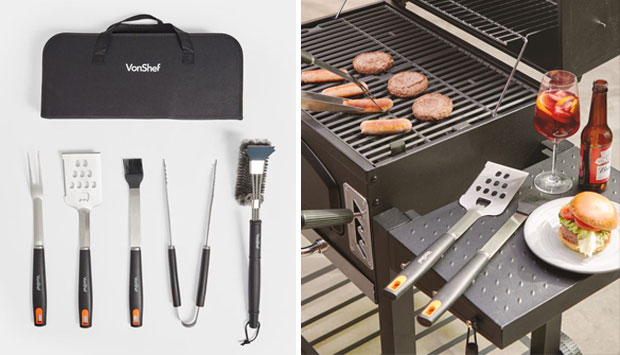 VonHaus 5pc BBQ Tool Set And Bag
For the dad who loves to BBQ, gift him this practical 5-piece BBQ tool set from VonHaus. This handy set has all the utensils you need for your BBQ and they all come stored neatly in a handy bag. The set includes tongs, a fork, a basting brush, a turner with an integrated bottle opening and a wire brush.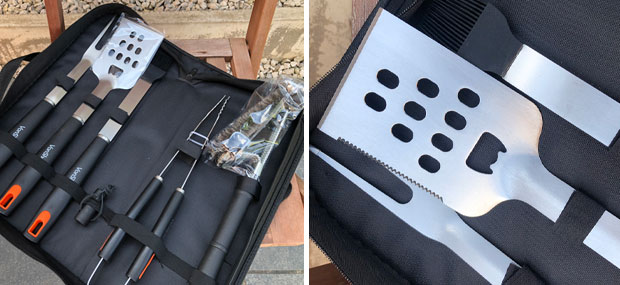 All the tools have long handles and hanging holes so that you can hang them on your BBQ when in use. When clean, store them in the bag ready for the next BBQ. The brilliant wire cleaning brush will make cleaning up the BBQ a breeze too!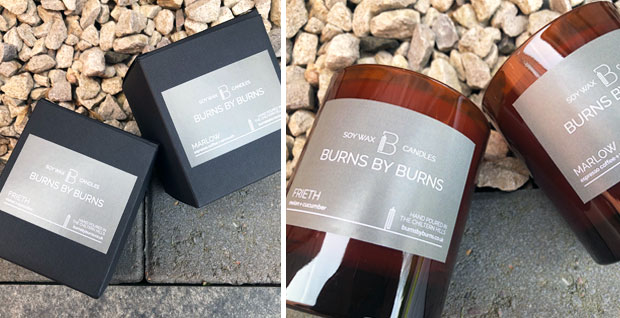 Burns By Burns Candles – Classic Collection for Father's Day
Burns By Burns Candles are premium soy wax candles created with high-quality fragrances. They are hand-poured in small batches into gorgeous amber glass jars and come packaged in black gift boxes. Luxurious and eco-friendly!
The classic collection consists of ten scents with many that are especially suitable for Father's Day such as the Walter's Ash Tobacco & Oak and Wheeler End Saddler's Leather, to mention a few.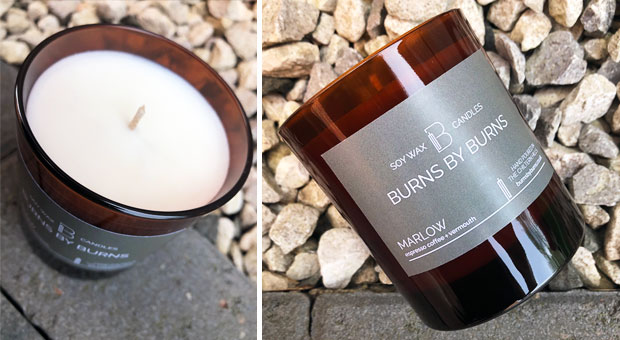 Here, you can see the Marlow Espresso Coffee & Vermouth which smells absolutely amazing! A mix of brewed coffee and sweet vermouth – a rich and deep fragrance that I think is ideal for an evening candle.
You can also see the Frieth Melon & Cucumber which is such a unique scent! It's cool and fresh. A revitalising and energising candle that I think is perfect for burning in the daytime or in the early evening.
Burns By Burns Candles also have a variety of reed diffusers that would make a great Father's Day gift for your dad's office or man cave too.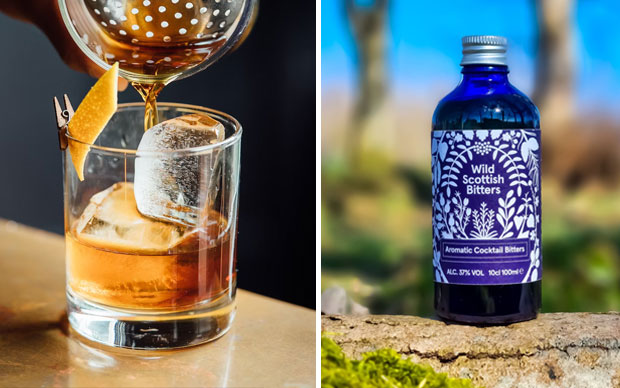 Wild Scottish Bitters from Highland Boundary Distillery
Highland Boundary distillery, Alyth, Perthshire, have released the world's first wild Scottish aromatic cocktail bitters which would make an excellent Father's Day treat for a dad who enjoys a cocktail. The bitters are made from sustainably harvested wild Scottish botanicals and the recipe has been developed over seven years with each ingredient being individually prepared using specific maturation conditions to determine the conditions to extract the best flavour.
Bitters are used in many classic cocktail recipes, but they are usually made with tropical plants and imported from overseas. This means that they usually come with a large carbon footprint, unlike the Highland Boundary Distillery Wild Scottish Bitters that are made with only wild Scottish plants and zero plastic used in the packaging.
Next, a classic cocktail recipe that is simple and delicious. Make an Old Fashioned for your dad with Wild Scottish Bitters and he'll soon feel like Mad Men's Don Draper!
---
Old Fashioned Cocktail Recipe (Serves 1)

–      Half a cap of Wild Scottish Bitters (measure using the cap)
–      2 measures (50mls) good quality whisky
–      2 teaspoons of sugar syrup
–      A shaving or orange peel for garnish

Method:
Add the sugar syrup, bitters and whisky to a small tumbler, then stir and add the orange peel for garnish.
Add a large ice cube to the glass. This will ensure that the drink remains chilled without diluting too quickly.

---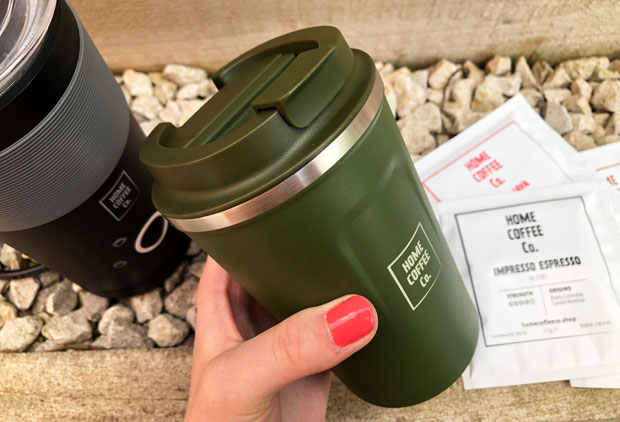 Coffee Treats from Home Coffee Co.
If you're looking for some gifts for a coffee loving dad, head over to Home Coffee Co. to explore their range of unique coffee blends and coffee related products. Here, you can see their BPA-free, double-layer vacuum insulated coffee travel mug that is available in 5 colours. It's a great cup to use for taking a brew on the go and keeping it hot while you're doing so.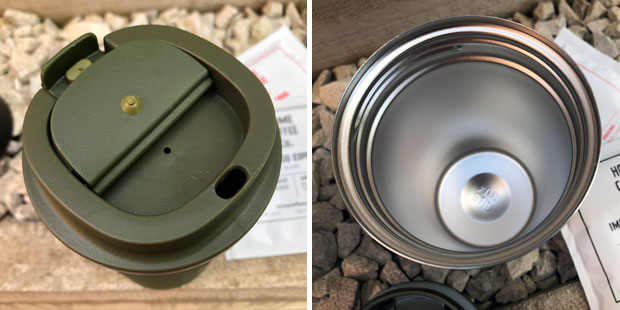 The cup is made from durable, food grade stainless steel which ensures that the coffee will not stick to the inside of the cup. The outside has a comfort-grip, frosted surface which looks great and is ergonomic to hold. It's easy to clean, a great size (380ml) and comes with a leakproof lid too.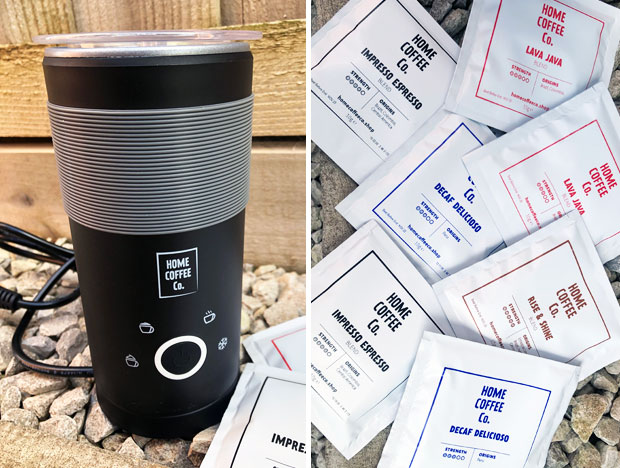 For dads who love cappuccinos, lattes and hot chocolate, the The Home Coffee Co. Electric Milk Frother is a wonderful gift that will let him create café-style hot drinks at home with ease. The sleek milk frother is easy to use and the clever 4-in-1 design can create different types of froth depending on your hot drink needs – creating hot dense foam, hot airy foam, hot milk, and cold froth. The stainless steel inside has a non-stick coating to make it super easy to clean too. It can heat your milk up to 65°C for hot drinks and go as low as -5℃ for iced beverages. The capacities are 120ml for foam and 250ml for heated milk. The frother also features suction cups at the bottom to ensure it stays stable on your countertop.
With the milk frother, you get a free Coffee Bag Sample Pack with 8 bags of delicious and ethically-sourced coffee that lets you enjoy the luxury of high-quality coffee at a fraction of the cost of store-bought coffee, all in the convenience of a eco-friendly, compostable coffee bag.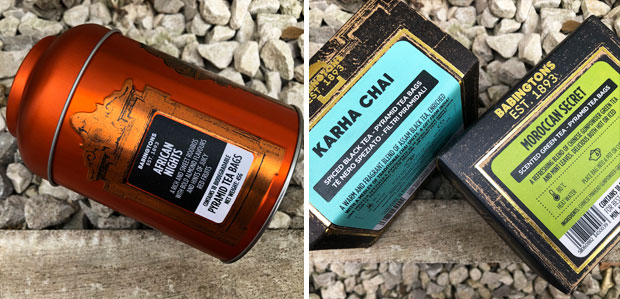 If your dad is a tea drinker, treat him to some luxurious teas from Babington Blends. Choose between 10 exclusive different flavours from around the world, in loose tea leaves or pyramid tea bags, packaged in a box or a beautiful tea tin.
All of Babingtons Blends teas are sustainably sourced, hand blended and are 100% natural, with no artificial colourings or flavourings. The teas are available from Babingtonsblends.com and Amazon.co.uk. Below, you can find a fab cocktail recipe using their Earl Grey Tea to make for your dad as a Father's Day treat!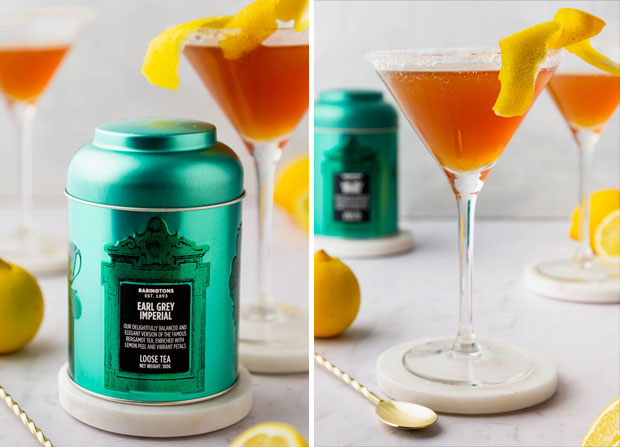 ---
Earl Grey Teatini (Serves 2)

–      100ml vodka
–      60ml freshly squeezed lemon juice
–      1tbsp honey
–      500ml freshly brewed Babington's Blends Earl Grey tea, chilled
–      Ice cubes
–      Caster sugar, for the glass
–      Lemon rind, for decorating

Method:
Boil the kettle and brew your Babington's Blends Earl Grey as per the instructions. Using the loose-leaf variety will give you maximum flavour. Leave to cool, then chill in the fridge until cold.
Pour some caster sugar onto a flat plate then rub half a lemon around the edge of two martini glasses. Invert your glasses and dip them in the sugar so the rim is well-coated.
Add 4-6 ice cubes to a cocktail shared then pour in your vodka, freshly squeezed lemon juice and honey.
Add 500ml of your chilled tea into a cocktail shaker. 
Shake well and pour into a jug. 
Using a strainer, pour evenly between the two martini glasses and add a slice of lemon or a curled rind for decoration. Serve immediately.
---
Hopefully you've spotted a few treats in this Father's Day Gift Guide that will make great gifts for your dad, father-in-law, granddad or the father of your children.
Collaboration.
The post Father's Day Gift Guide 2023 – Gift Ideas for Dads appeared first on A Mum Reviews.