Free 4th of July Printables
Print these Free 4th of July Printables this year to celebrate Independence Day! Enjoy Bingo, a scavenger hunt, tic-tac-toe, a crossword and more!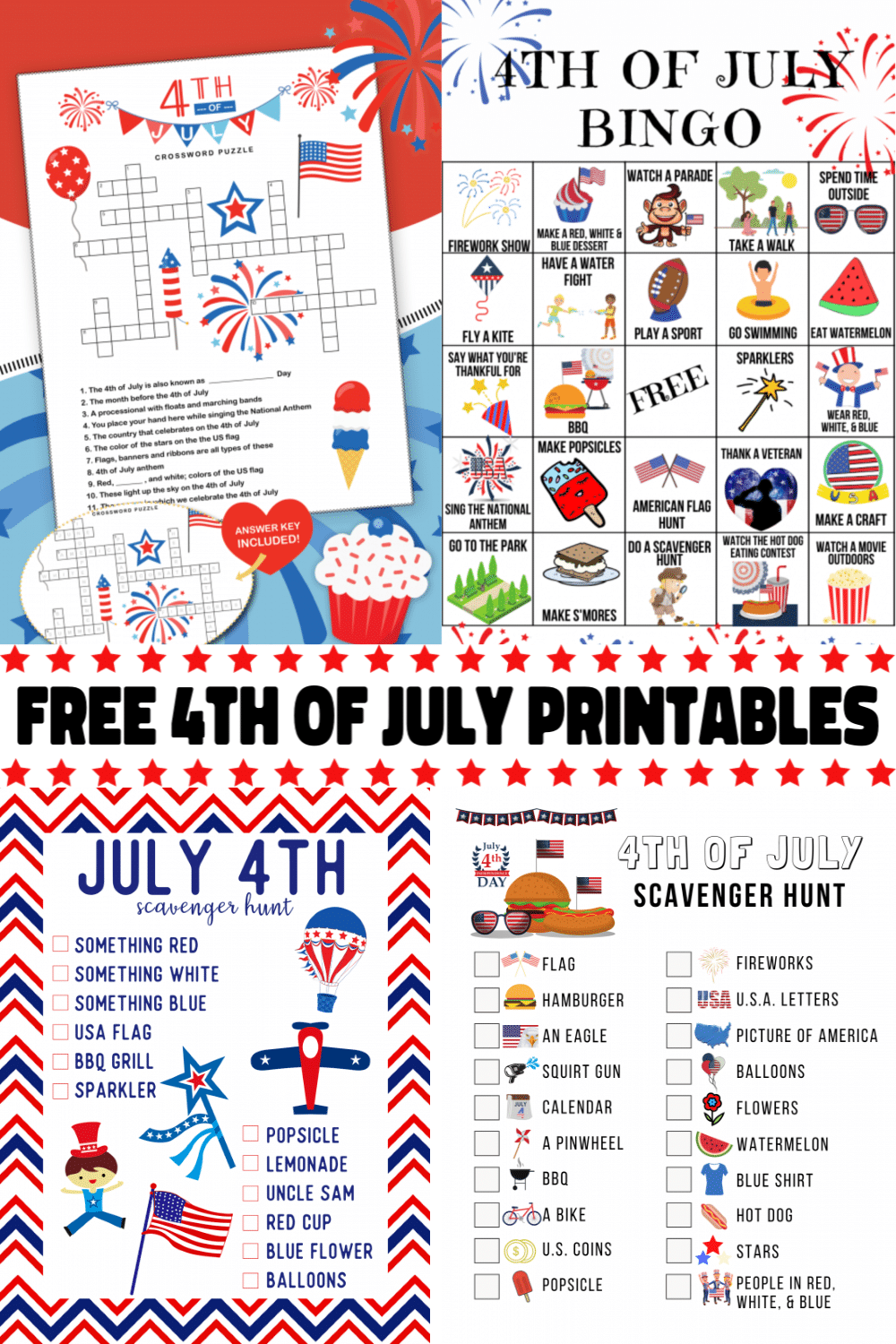 The 4th of July is approaching! If you are looking for free activities for the kids to take advantage of this season, enjoy these free printable activities below:
Free 4th of July Printables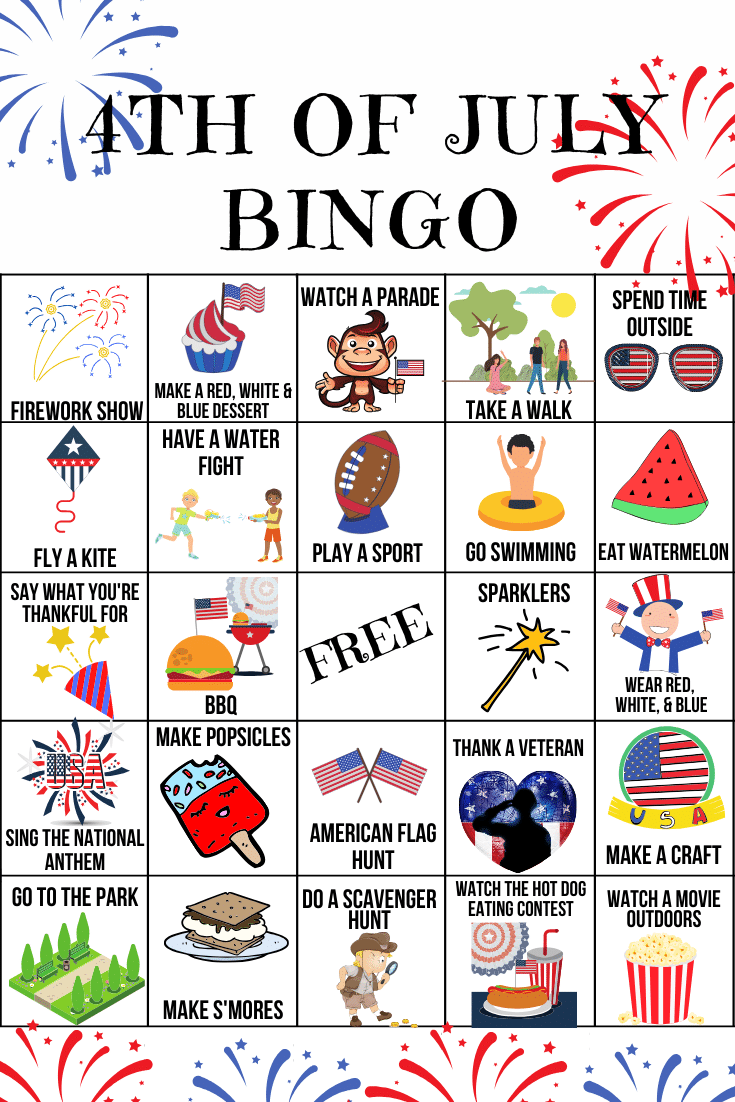 Print this 4th of July Bingo card! Hang this on your refrigerator and cross off each activity as you complete the activity as a family until you get a Bingo! Try to get as many Bingos as you can until you get a blackout!
For the "Make a Red, White, and Blue" dessert, try our patriotic dessert recipes:
For the "Make a Craft" space, get ideas here: 15+ Patriotic Crafts for Kids. Here are two great ideas below to create:
For the "Scavenger Hunt" space above, print these free Scavenger Hunt printables below to help. Scavenger hunts are a great way to get the family outside this year! Keep your sheet with you during the weekend and mark off each item you see on the list! If you have trouble finding them during a walk, pack the kids in the car and go for a drive to see if you can see any of the following: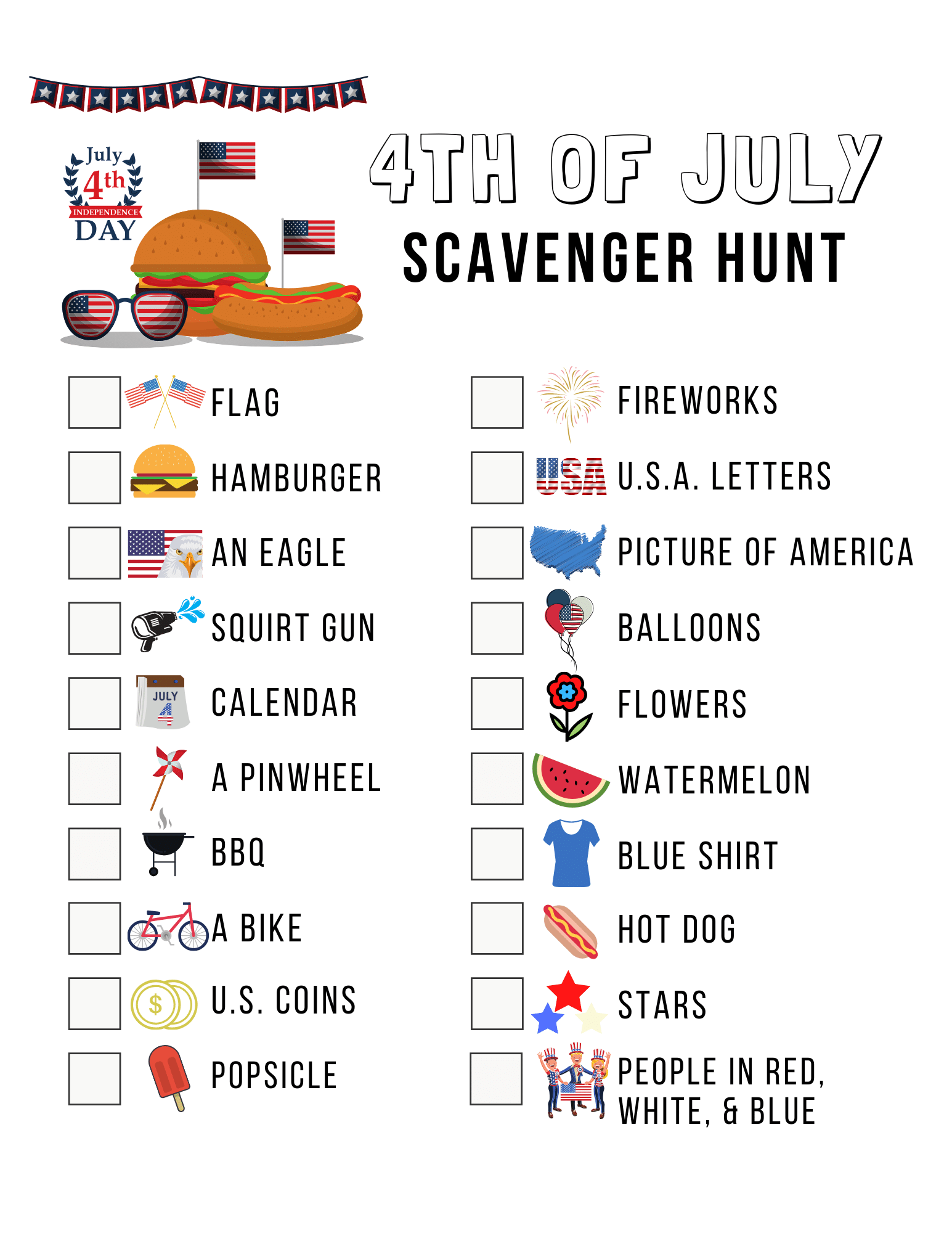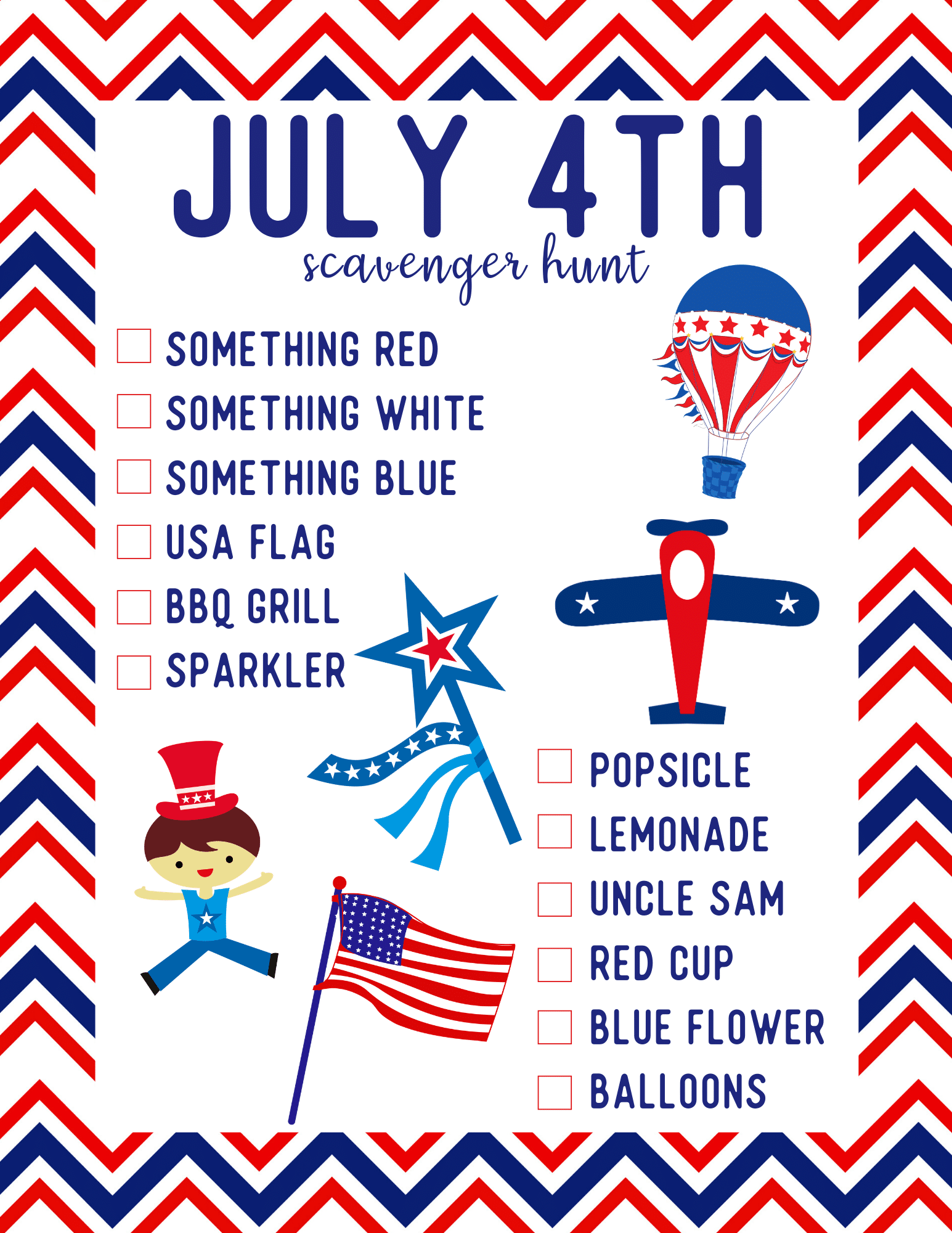 Print this free 4th of July crossword puzzle and answer key! This crossword puzzle will help the child learn about 4th of July by filling in the puzzle with facts about Independence Day.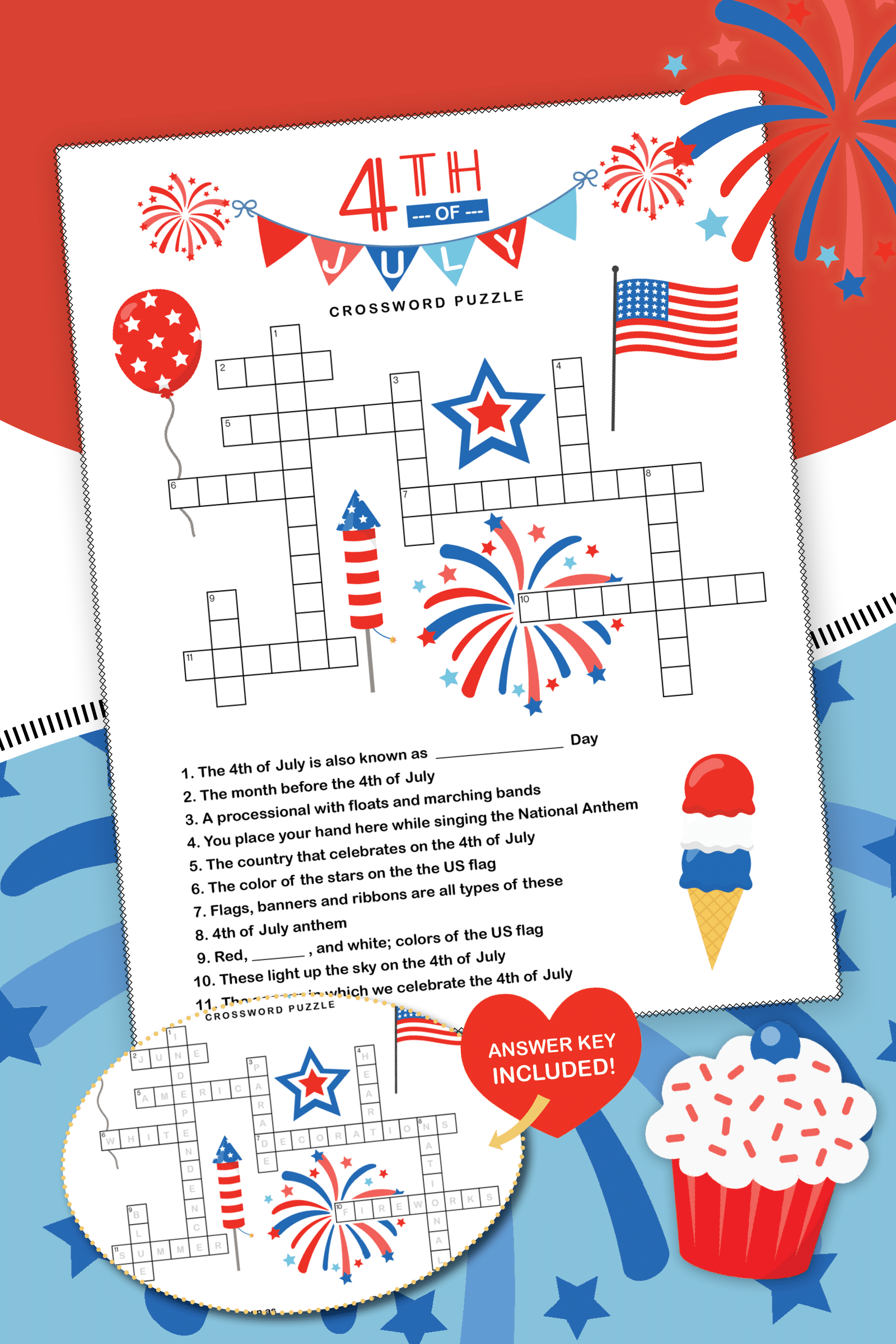 Print this fun 4th of July Tic-Tac-Toe game! You get 4 game boards on one sheet to use. Print several to play more games of tic tac toe.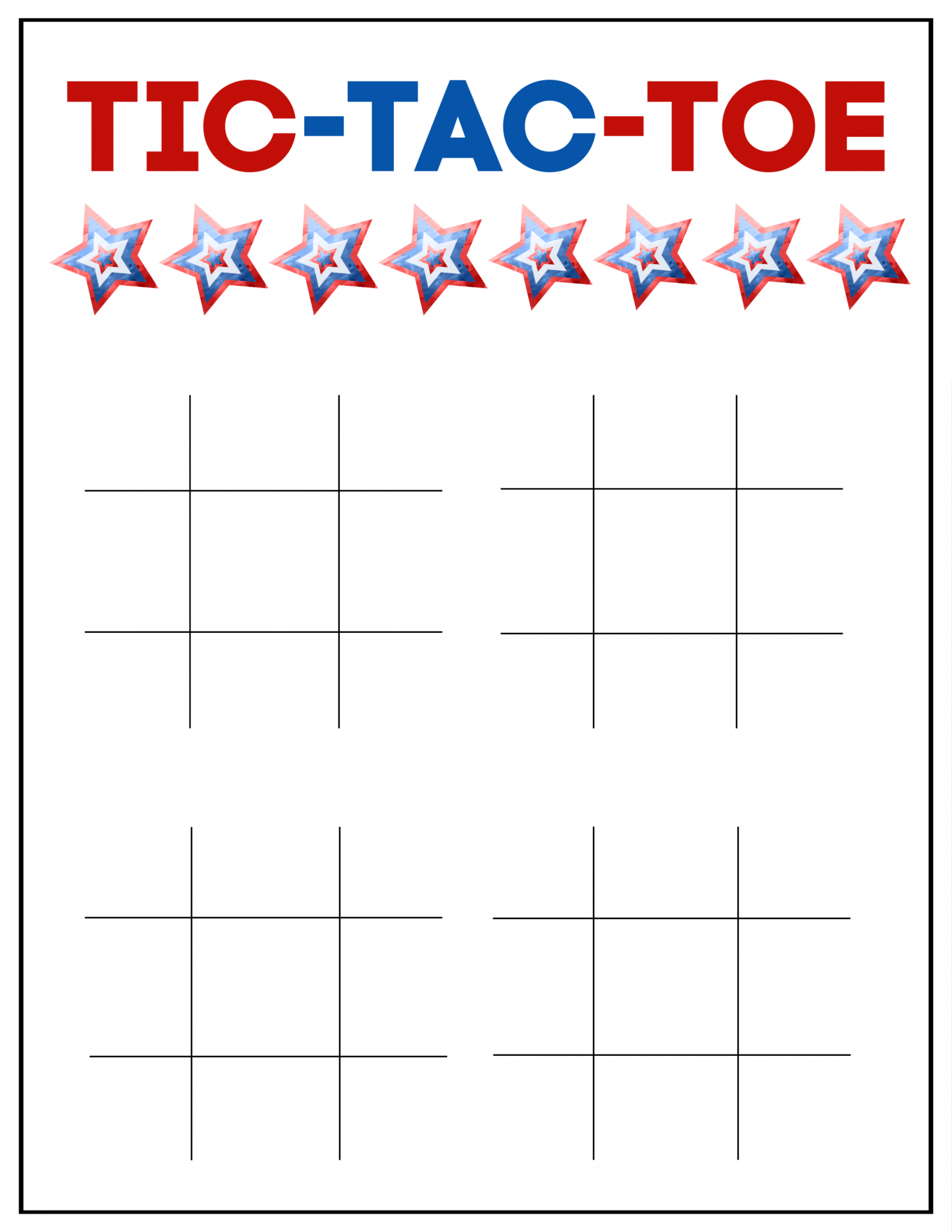 I hope you enjoy taking advantage of these free 4th of July Printables this year to keep the kids entertained and to provide a learning experience for kids!
While you are here, don't forget to check out more of our patriotic content below:
The post Free 4th of July Printables appeared first on Mom. Wife. Busy Life..