Fun & Budget Friendly Summer Activities for Kids
If you are looking for some budget-friendly activities and summer ideas for kids, then look no further. Below you will find a list of awesome summer activities to keep your children entertained, without breaking the budget!
Plus, these creative ideas and money-saving activities can be a lot of fun for a wide variety of ages on a hot summer day! Who says that you have to spend a ton of money this summer when you can try some of these free activities instead? Have fun with this list of summer activities for kids!
Affordable and Fun Summer Ideas for Kids
Some of the fun summer activities below are free, or nearly free to do! Having fun doesn't have to cost an arm and a leg. You can have a blast this summer with these fun and affordable activities!
1. Budget-Friendly Summer Activity: Make a River with Tin Foil
Here's a fun water play and a free summer activity the kids can do. Hand over a roll or two of tin foil and let your children create their own river. They can fold up the sides of the tinfoil to make it hold water easier, and place it where they want. Then pour some water at the starting point or turn on the hose, to watch the river start to flow. They will have fun being outside creating their own river.
2. Budget-Friendly Fun: Easy Homemade Sidewalk Chalk Paint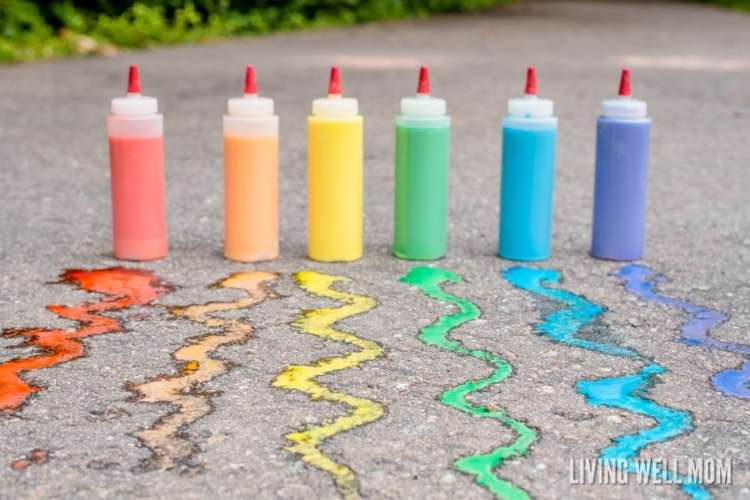 The kids' summer bucket list won't be complete without this one! Create your own sidewalk chalk paint with:
cornstarch
baking soda
water
food coloring
With only 4 ingredients, the recipe is simple. You can use squeeze bottles or paintbrushes, or maybe even both! Either way, it will keep them off the electronics and playing outside. The ingredients are safe for your kids and the environment, so get out there and have some colorful fun!
3. Water Balloon Fight- A Classic Summer Activity
Buy a few bags of water balloons and let your kids have a water balloon fight. They will have a blast seeing who can get hit the most by those water bombs. Or take it to the next level and play water balloon baseball or pinatas!
4. Create Your Own Bird Feeder With Stuff You Have At Home
Create a DIY bird feeder. Grab a toilet paper roll and attach some string on the top forming a bin, so you can hang it from a tree. Smother it in peanut butter and then roll it over birdseed. Then hang it in a tree, and your children can bird watch from the living room!
5. Ice Block Treasure Hunt
Take some little plastic toys and toss them in a bowl of water. Let it freeze, and then set it outside and let your children enjoy breaking the ice to see what treasures are inside. If your children are old enough, you can give them a hammer and watch them break apart the ice, like a frozen ocean.
6. Plant a Garden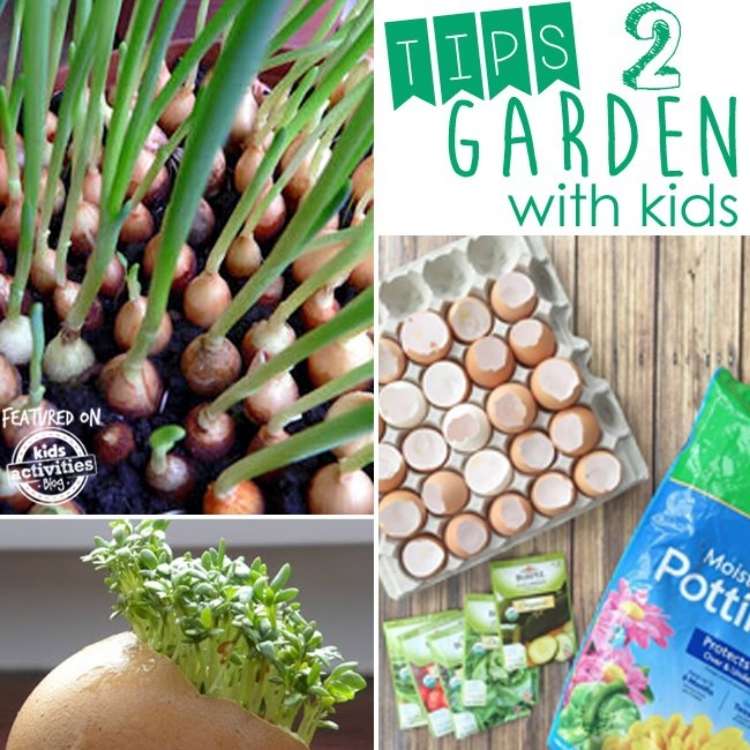 Consider planting some new flowers or creating a little garden for your child (and even toddlers)to enjoy. They can help plant the garden, and then pick the produce once it begins producing. You could even do a fairy garden, those are really popular right now. You can find kits for them online, or get creative and make your own. Here are 35 Tips to Garden with Your Kids! A fun gardening activity I loved doing as a kid that made no mess was growing beans in cotton balls. Put the cotton ball in a glass and watch the seed come to life! You can get the plant seeds from your local farmer's market.
7. Budget-Friendly Summer Activities: Water Gun Art
Buy some really cheap dollar water guns and fill them with water and a little food coloring or watercolor paint. Then let your child spray a canvas or a big piece of thicker paper, to create art. I recommend setting this up outside in the grass, as it can be messy. If you don't like the idea of water guns, you can also fill water balloons with water, put a few drops of food coloring before sealing, and toss the balloons at a fence or large canvas.
8. Treasure Hunt at Garage Sales and Thrift Stores.
Head to a few local garage sales, and give your children a few dollars to find a treasure to buy! They will have a blast finding the perfect toy to bring home. Thrift stores can also hold some amazing and inexpensive treasures. Better than road trip!
9. Nature Hike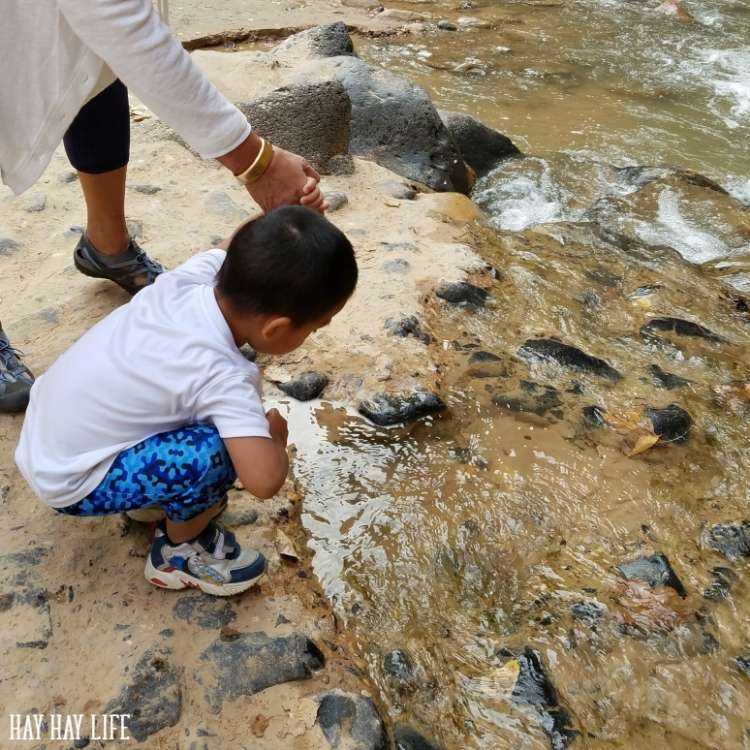 This is a fun one, and it doesn't cost anything. Go on a nature hike (or a state park) for a day trip and see what fun animals or insects you might find along the way. Go a step deeper and look for animal tracks, then try and research what kind of animal it is!
10. Make Your Own Homemade Slime
Hit up Pinterest for one of the awesome homemade slime recipes, to create with the kids. This is a fun craft and can lead to hours of fun playtime. I do have a favorite recipe though. Check out this DIY Green Slime from FoodNService!
11. Go On a Scavenger Hunt
Kids love to look for things! And honestly, it doesn't matter what it is! If you want them to find different colored rocks or leaves, just print this nature scavenger hunt printable and have them head outside to explore.
12. Lemonade Stand
Consider having a lemonade stand in your front yard, for your children to spend the day making a little money!  Pssst…here is an easy and yummy lemonade recipe.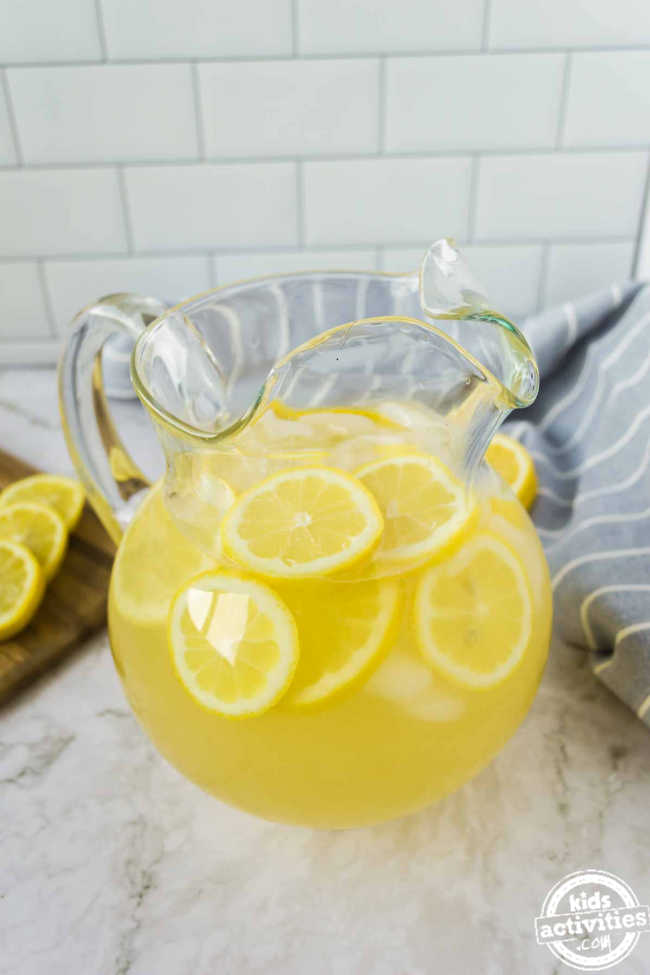 13. Pool Day
Instead of buying a pass for the year, maybe head to your local pool for the day or even a splash pad. Let your kids have some fun in the water, while you soak up some sun!
14. Budget-Friendly Summer Activities: Library Activities
Most libraries offer free summer programs for school-aged kids. Here they can have reading time, crafts and more. See if your local library offers any! And free A/C!
Even more Fun & Budget-Friendly Summer Activities for Kids
15. Paint By Numbers
Consider buying some paint by numbers and letting your kids have fun painting. Or buy blank canvases, and let them create their own masterpieces. Better yet, keep it simple. Drop some crayons & markers on the table and roll out a sheet of paper like the restaurants and have at it!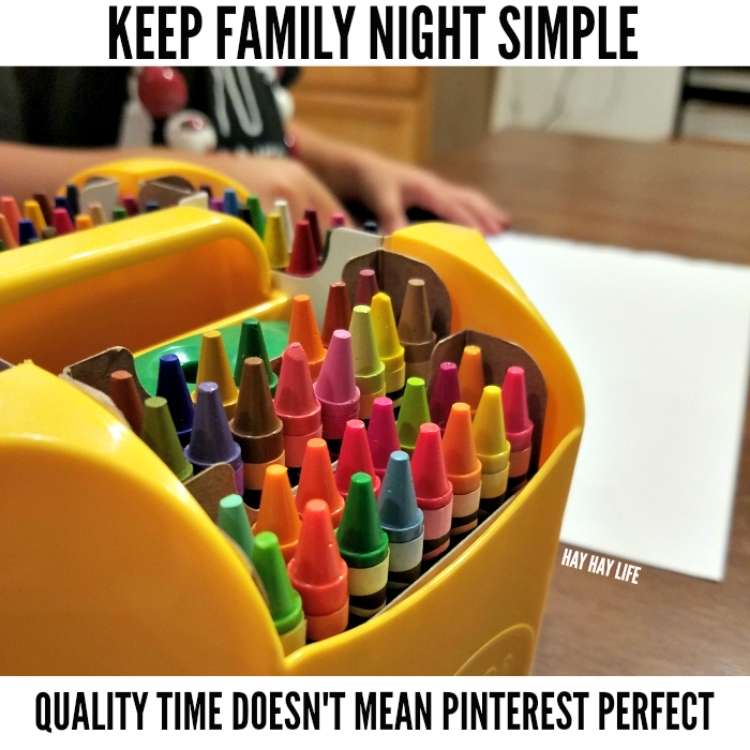 16. Budget-Friendly Summer Activities: Paper Bag Puppets
Buy some paper bags if you don't have any on hand, and let your kids have fun creating paper bag puppets. Then host a little puppet show for the family! You can find really affordable craft supplies at your local dollar store.
17. At-Home Movie Night- The Ultimate Budget-Friendly Summer Activity
Rent a movie through Amazon Streaming or Redbox, and watch a movie you haven't seen before. Pop up some popcorn and have other tasty snacks like you would at the movie theater, and have a movie night at home. The Dollar Store Rocks for Movie Night Snacks!
18. Paint Rocks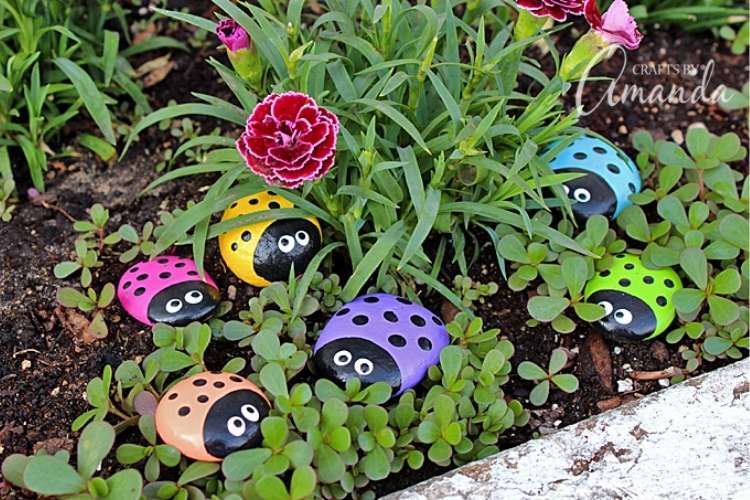 Get out and explore and find different shaped rocks, and then bring them home and paint them up. You can make ladybugs, peacocks, little people, and more. Let your children get creative and paint whatever they want on the rocks.
Related: More rock painting ideas
19. Free Kid Workshops
Lowes, Home Depot, and Bass Pro Shop are some of the stores that offer free kid workshops. You can go in let your kids get hands-on with an activity or craft, and they can bring the item home. Just look up online or call your local store to find out the times for the workshops, and age ranges. If you do attend, arrive early as they can fill up fast.
20. Budget-Friendly Summer Activities: Bake Together
Make up some delicious cookies, brownies, and other desserts, and then hand them out to friends and family! It is a fun activity to do together and a great way to show someone you care.
21. Dog Walking
There's no denying the fact that kids love to take dogs for a walk! And if there are some people in your neighborhood that have some pups, why not help them out and let your kids walk them? It's great for learning about animals as well as getting outside and enjoying the air!
22. Go Camping In the Backyard
Planning a camping adventure doesn't have to be stressful. You can easily set up a tent in the backyard and let the kids have fun exploring and camping out under the stars. Plus, it's an easy way to have the conveniences of home as well.
23. Budget-Friendly Summer Activities: Wash the Car
Okay, while it might not sound like a lot of fun to adults, for kids this is the best! Let them go wild with the water hoses and have fun doing so! Your car might not be super clean after they're done…but it probably will be!
24. Foster an Animal
Having an animal in the house can be awesome. During the summer months when the kids are home to help take care of it might just be the perfect summer activity. Check with your local animal shelters and see how you can help. Most times the supplies and food are provided in exchange for fostering so this can be super fun and affordable way to have fun this summer!
Summer can be a great time to create fun memories that will last a lifetime! Instead of sitting in front of the television all summer long, get out and get active by enjoying these summer activities for kids!
These are just a few of the easy and affordable ways to add a little adventure into their summer fun. If you take the time to sit down with them and see what they want to do, you'll probably have a dozen more ideas to add to the list as well!
More Budget-Friendly Activities for Kids this Summer:
Which of these budget-friendly summer activities is your kiddo's favorite thing to do?
The post Fun & Budget Friendly Summer Activities for Kids appeared first on DIY House Hacks - One Crazy House.