Hilton Als on Why Joan Didion and James Baldwin Stand Side-by-Side on His Bookshelf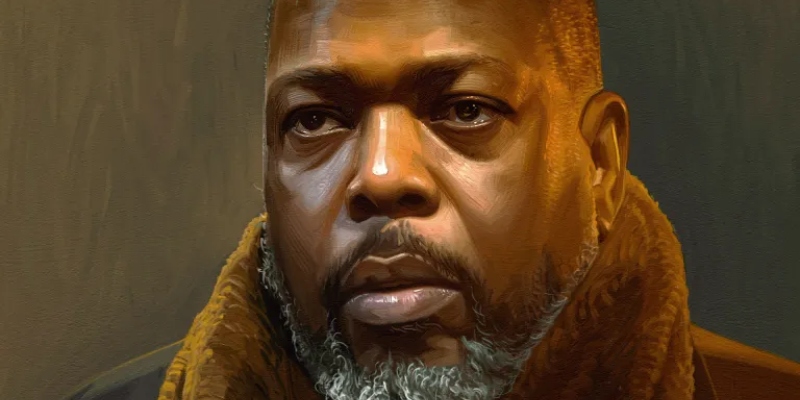 Illustration by Krishna Bala Shenoi.
Talk Easy with Sam Fragoso is a weekly series of intimate conversations with artists, authors, and politicians. It's a podcast where people sound like people. New episodes air every Sunday, distributed by Pushkin Industries. 
*
In this episode from February, we're joined by Pulitzer Prize-winning writer and critic Hilton Als! To begin, we unpack his approach to writing profiles (5:50), inspired by the words of photographer Diane Arbus (6:10), and how he captured Prince in a new, two-part memoir entitled My Pinup (7:55). Then, Als reflects on his upbringing in Brownsville, Brooklyn (10:25), a timely passage from his 2020 essay "Homecoming" (14:40), and formative works by writers Adrienne Kennedy (20:58) and the late Joan Didion (27:05).
On the back-half, we discuss the interplay of memory and writing (36:38), Hilton's writing routine (40:55), his sources of hope today (44:30), and to close, a passage from Jean Rhys's unfinished autobiography Smile Please (48:25).
Subscribe and download the episode, wherever you get your podcasts!
From the episode: 
Sam Fragoso: Joan Didion, more than just about any writer from the 20th century, is returned to again and again. Why do you think that is?
Hilton Als: Because of the honesty of the voice. When you, as she would say, put your cards on the table, you're risking the humiliation of seeing your name in print. I would say it's the humiliation of seeing yourself. When you risk that, you take your chances.
You're not the kind of person that's going to keep your cards close to your chest. It's an act of freedom, as much as anything else, to tell people who you are. They can't tell you; you've told them. It's a form of control too. I think she was very interested in what this vulnerability meant without that self-exposure.
Sam Fragoso: As someone who came from a Republican household in Sacramento, she had these very firm ideas and understandings of the world that were passed down to her by her parents. And then, life does what it does, and she has this lifelong, ongoing public reckoning with herself and the world around her.
Hilton Als: Yes!
Sam Fragoso: And perhaps in those increasingly fractured times, people ran to it.
Hilton Als: I think they also found the necessity of her voice. What she was brilliant at was articulating destabilization—how you become one thing based on assumed notions of the past. This destabilization is a remarkable thing to live through. How do we live through it with language? How do we make language to talk about this experience?
Sam Fragoso: It's impossible to pick a single passage that captures all of her abilities and interests, but I know this one piece, which comes at the beginning of her novel A Book of Common Prayer, means a whole lot to you.
Hilton Als: Yeah, it does. Happy to read it. Chapter one:
I will be her witness.
That would translate seré su testigo, and will not appear in your travelers' phrasebook because it is not a useful phrase for the prudent traveler.
Here is what happened: she left one man, she left a second man, she traveled again with the first; she let him die alone. She lost one child to "history" and another to "complications" (I offer in each instance the evaluation of others), she imagined herself capable of shedding that baggage and came to Boca Grande, a tourist. Una turista. So she said. In fact she came here less a tourist than a sojourner but she did not make that distinction. She made not enough distinctions.
She dreamed her life.
She died, hopeful. In summary. So you know the story. Of course the story had extenuating circumstances, weather, cracked sidewalks and paregorina, but only for the living.
Hilton Als (cont): I think that's such a remarkable piece of writing, and it says so much about how life is for those who are reading the book that she's writing. It's a beautiful piece.
Sam Fragoso: It's also a piece about self-delusion and how this country produces dreamers. And incidentally, Didion—both on the page and in your time with her—seemed to make a dreamer out of you. And yet, the greater irony is that as inspiring as she was, I imagine you had to, like all writers, unlearn her voice in order to find your own.
Hilton Als: Yes, I was certainly influenced by her interest in writing about women in fiction.
Sam Fragoso: How do you mean?
Hilton Als: A lot of people don't read her later stuff, which is unfortunate, but if you look at her novels like The Last Thing He Wanted and Democracy, these are romances about women who don't fit. Who are away or outside of the status quo, despite money or fame. One of the things I love about her writing is the search for continuity, even though she knows it doesn't exist. Particularly in her fiction.
I loved finding out that James Baldwin was one of her favorite writers. They do stand side-by-side on the bookcase for me because of not only their voices, which are extraordinary, but their ability to take the political and make it not only just personal, but a narrative.
__________________
Hilton Als is an American writer and curator based in New York. He became a staff writer at The New Yorker in 1994 and a theater critic in 2002. His first book, The Women, a meditation on gender, race, and personal identity, was published in 1996. His most recent book, White Girls (2013), discusses various narratives around race and gender and was nominated for a National Book Critics Circle Award in Criticism. In 2017, Als was awarded the Pulitzer Prize for Criticism. Als is an associate professor of writing at Columbia University's School of the Arts and has taught at Yale University and Smith College, among other universities.
Sam Fragoso is the host of Talk Easy with Sam Fragoso, a weekly series of conversations with artists, activists, and politicians. His writing has appeared in The Atlantic, Vanity Fair, and NPR. After conducting seminal interviews with icons like Spike Lee, Werner Herzog, and Noam Chomsky, he independently founded Talk Easy in 2016.