How It All Started by Larissa Soehn – Guest Blog and Giveaway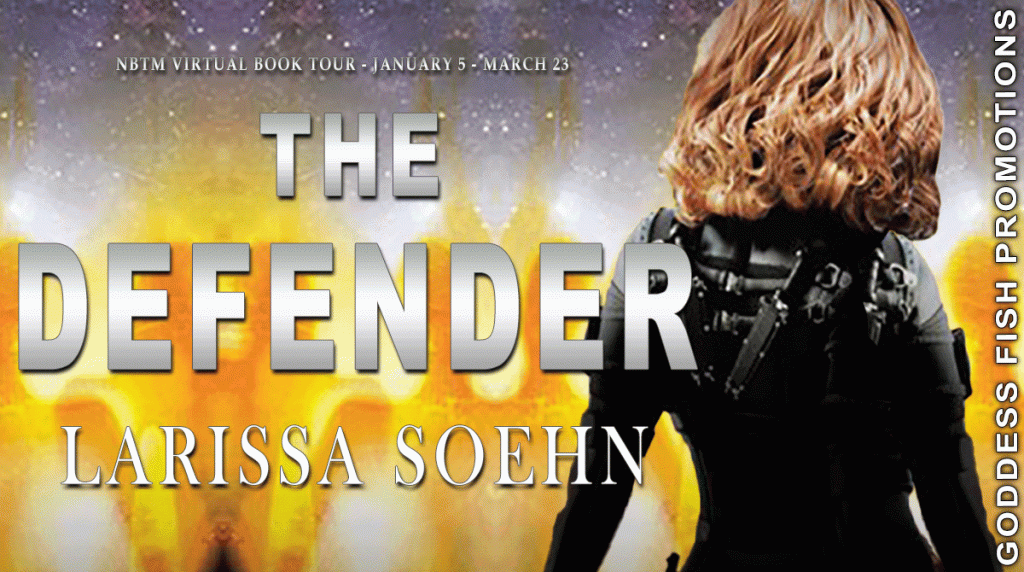 This post is part of a virtual book tour organized by Goddess Fish Promotions. Larissa Soehn will be awarding a $15 Amazon or Barnes and Noble GC to a randomly drawn winner via rafflecopter during the tour. Click on the tour banner to see the other stops on the tour.
How It All Started
Writing a book was never a life goal of mine, and it wasn't something I stayed awake at night wishing I could/would do. It happened accidentally.
I was off work at the time for mental health reasons, and I found myself in need of a new project, so I started writing a new mystery game for our little home business. It was just supposed to be something fun. It was an alien-based game that took our players to a new world and had them work through a series of puzzles.
I started typing out the storyline with the intent of building puzzles along the way, but before I knew it, I was 10,000 words deep into a complex-looking game. At that point, I had to take a step back and question if this was more than a game. It was certainly too long to be a game, and it wasn't even close to being finished.
I remember my husband walking into my little craft room and asking what I was working on. I looked at him and said, "I think I'm writing a book."
He barely even batted an eye before responding, "Cool!" That was all the encouragement I needed to keep going. He didn't tell me that was crazy, that it would be hard, or that I shouldn't take on something so significant. He supported me right from the get-go.
So I abandoned the idea of a mystery game, which meant I had to go back through the book and change the point of view from 'I' to 'she' and rework some of the details to make it less of a puzzle to more of a story. But that only took me an hour. From there, it was off to the races.
In summary, the novel didn't start as a novel. It began as a game. Who knows, maybe one day it will be transposed into a mystery game, but for now, it's the story of Alexia Harmon and her fight for survival in an alien galaxy.
A woman battling depression and anxiety finds herself trapped in her own life, but when an alien device rips her away from Earth, she is forced to fulfill an impossible role and save the galaxies from destruction.

On Earth, Alexia Harmon is a mother and wife, but in a foreign galaxy, she is so much more. Torn away from her family, Alex is in an epic battle to escape from Gatlin and return to Earth. But little does Alex know, Gatlin is on the verge of destruction. The galaxy faces annihilation; a prophetic doom that was set in motion thousands of years ago.

Alex struggles to stay alive as she fights against an alien government that is trying to kill her, a species of genetically engineered creatures that are hell bent on her destruction, and the demons of her own mind that threaten to overthrow her. Join Alexia Harmon as she works to fulfill her role as THE DEFENDER.
Enjoy an Excerpt
His hands drip with thick green blood. His fingers slide around inside the creature's body, pulling, pushing, prodding. Finally, he finds what he is looking for, and with a sharp pull, he takes out the small object. He stares down at the tiny orb and marvels at it.
This will be the thing that ends them, rendering them powerless. The thought is vicious, but he has no time for kindness. Not now.
Quickly he turns and gently places the soft ball under a microscope. Staring into the lens, and using advanced medical tools, he prods at the centre of the ball, peeling away the outer shell. Inside is a thick, hard stone-like substance. Carefully he pulls it out. Cold radiates from it as if it could snatch all of the heat out of the room.
Careful to not drop or touch the substance, he swivels around and walks past the dead creature while moving to the second table.
Strapped here is a creature of nightmares. A long, lean body that will tower over all that it meets. Pincers adorn each appendage that will cut through anything it desires, and a face to leave the beings of the societies wetting themselves in fear.
He laughs lightly, looking over his creation with manic fondness. Carefully, he inserts the rocky substance into the cavity that has been carved open to receive the powerful object. The creature's chest rises and falls lightly, supported by the machines that whir next to the table.
Stitching up the creature, he flicks a switch that pumps adrenalin into its massive system. It takes a few seconds, but the creature's eyes fly open and look around aggressively.
The eyes looking back are human, but everything else is alien. The strongest parts of many species, all stitched together into one beautiful destroyer.
With one wild whoop, the creature activates its newest power, sucking all the heat from the room. The creator shivers and lunges for the control button. As the room starts to frost over and the air freezes, he presses the button, his fingers creaking as they bend against the cold that suddenly engulfs him.
With a violent spasm, the creature jerks madly on the table and is rendered temporarily useless. He smiles grimly. This is it; this will kill them all.
About the Author: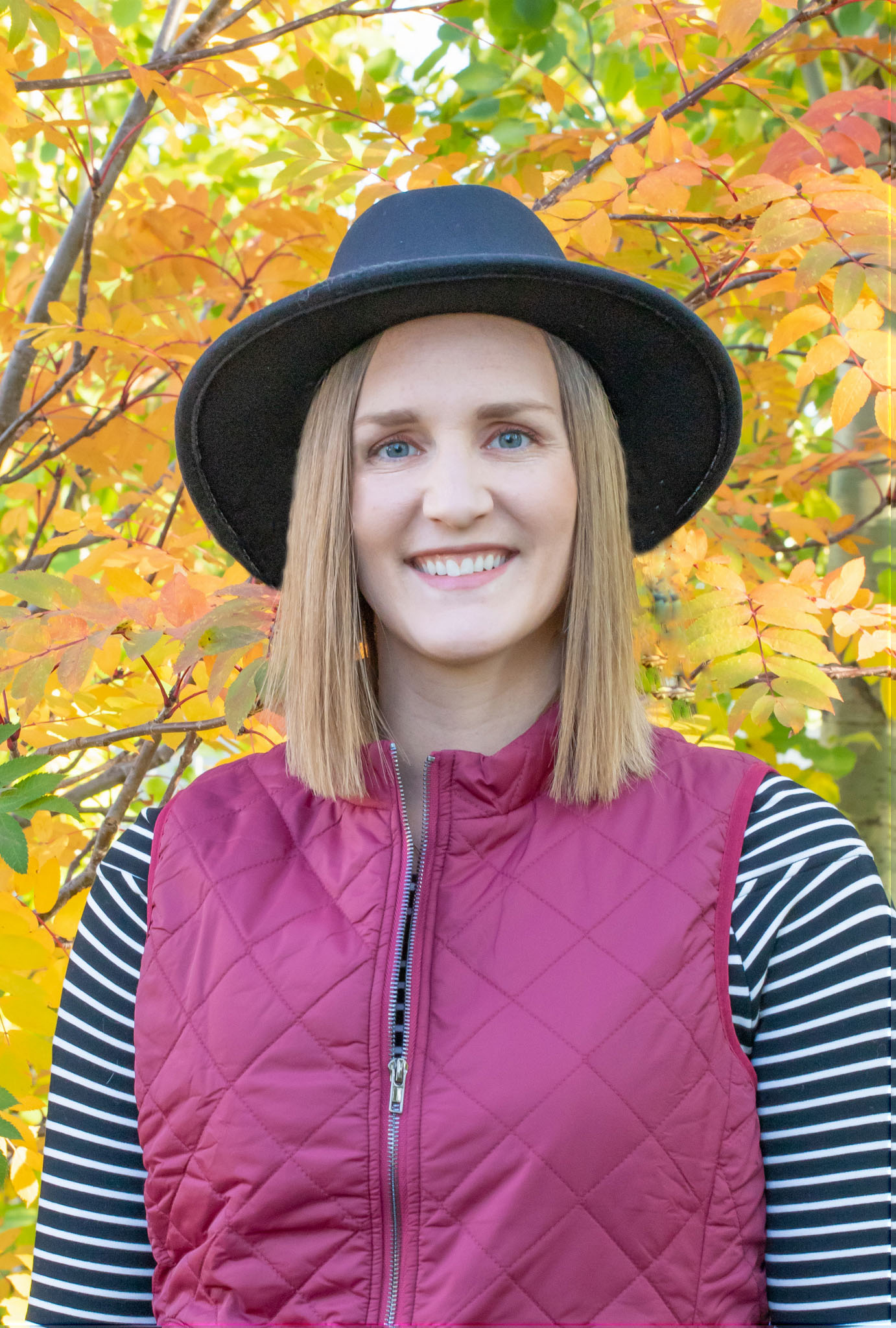 Larissa Soehn is a budding new author from the cozy city of Red Deer, Alberta, where she lives with her husband, daughter, two cats and a dog. She started this journey as a recovery method for severe depression. She found that creative writing helped her process her emotions and work through the struggles of depression. As a child, Larissa enjoyed writing and telling stories, a passion that has recently reignited inside of her. Currently she is working to finalize the Gatlin Series, as well as publish a series of children's books to help families discuss the importance of mental health, amongst other social issues facing children today. Larissa is an advocate for mental health and uses her personal experiences to help others work through their struggles. She uses social media platforms to help spread her message and give people permission to speak up and speak out.
Website | Facebook | Instagram
Buy the book at Amazon, Amazon CA, Barnes and Noble, Smashwords, or iBooks.