How to Build a LEGO Rainbow
We have been doing a lot of fun rainbow activities like growing your own rainbow. So it's the perfect timing to tackle the LEGO rainbow challenge on the LEGO STEM calendar.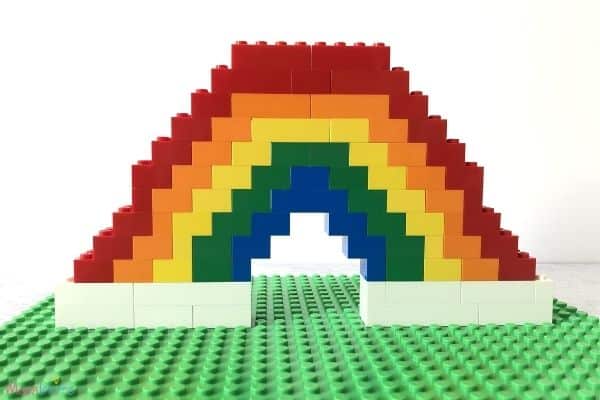 There are countless ways you can build your LEGO rainbow. Let your kids use his imagination, creativity, and engineering skills to design each arc of the rainbow. 
This is a great activity for birthday parties, playdates, or a simple boredom buster. You can also incorporate building a LEGO rainbow as part of your rainbow unit study for your homeschool. 
Make a LEGO Rainbow
Building a LEGO rainbow sounds easy, but it actually takes a lot of trial and error to get to the rainbow you picture in your head. Since LEGO blocks are mostly rectangular, you need to figure out how to best arrange the blocks so that they resemble an arc. 
If you don't have LEGO at home, or you need more blocks to build a rainbow, the LEGO Classic Bricks set will have all the blocks you need. 
First, you would want to separate your colors to make sure you have enough blocks of each color. Unfortunately, we could only find a couple of violet and indigo blocks, so we left those colors out of our rainbow. 
Second, start with the smallest arc and build up. If you start from the outermost red arc, you might be caught with no room on the bottom to build your bottom arcs. Since we are missing the violet and indigo blocks, we started with the blue arc.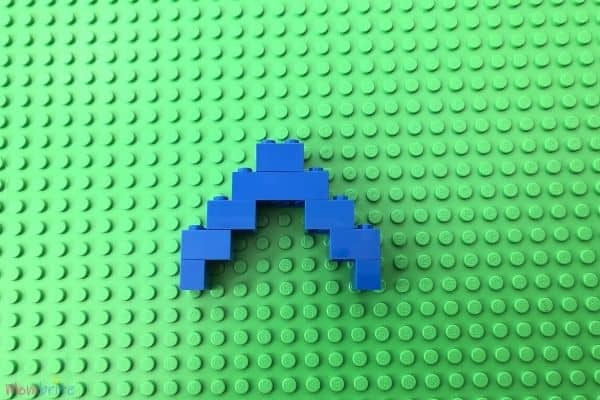 The bottom arc gives you the opportunity to adjust the shape of your rainbow. Do you want a tall rainbow, a round rainbow, or a wide rainbow? Take the time to rearrange the LEGO blocks if necessary. Once you start building on top of the bottom arc, you may need to take everything apart if you ended up not liking the shape of your rainbow.
Next, start building the next arc (green for us) on top of the bottom arc. Then you just continue adding each band of the rainbow until you are done building all the colors!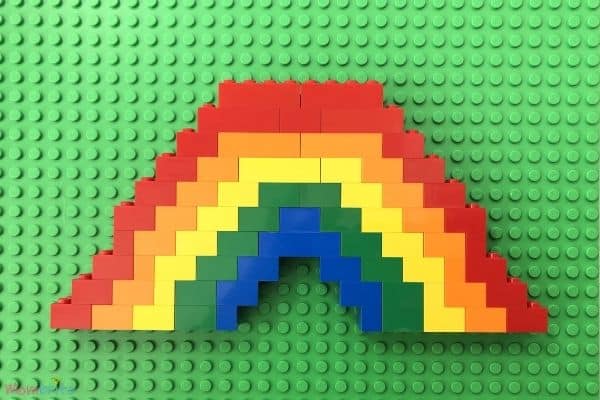 You can stand your rainbow on a baseplate so it doesn't fall over. You can add some white LEGO blocks to represent cloud at the base of the rainbow.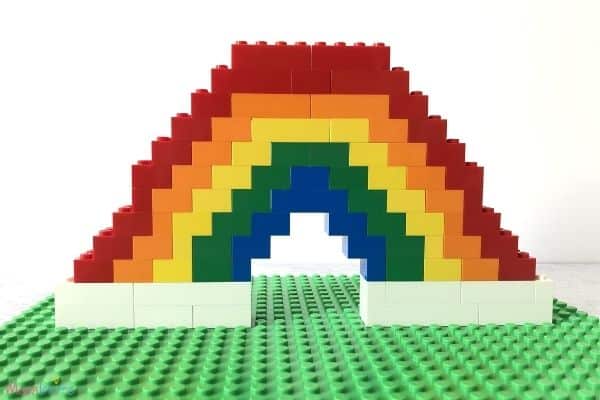 Then we made the clouds all fancy just for fun. If you have the pieces, you can build an entire scenery out of it with trees, people, or even a Leprechaun for St. Patrick's Day!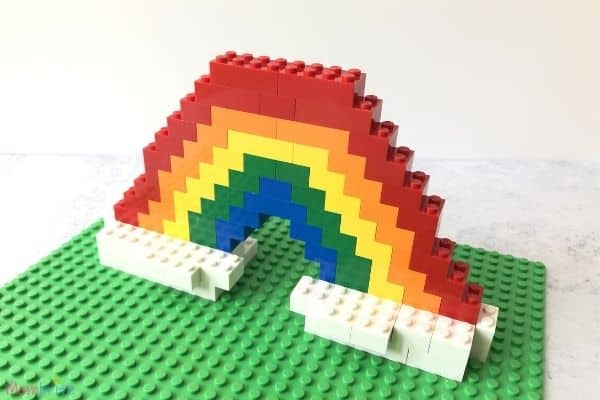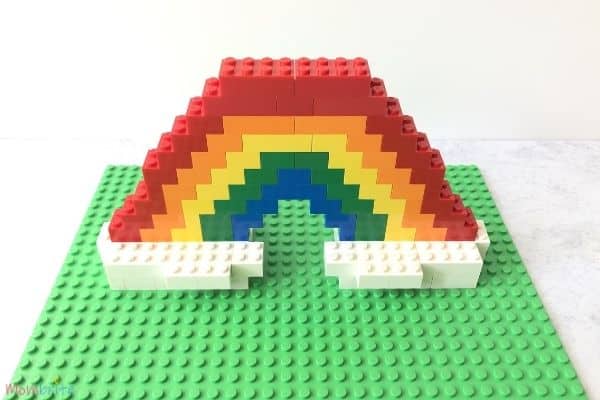 Other Ways to Build a LEGO Rainbow
When someone asks you to build a LEGO rainbow, you probably built up as we did above. 
Another way to build a LEGO rainbow is flat on the baseplate. Meaning, you stick the LEGO blocks on the baseplate instead of each other. This makes the rainbow look like a beautiful mosaic art mural.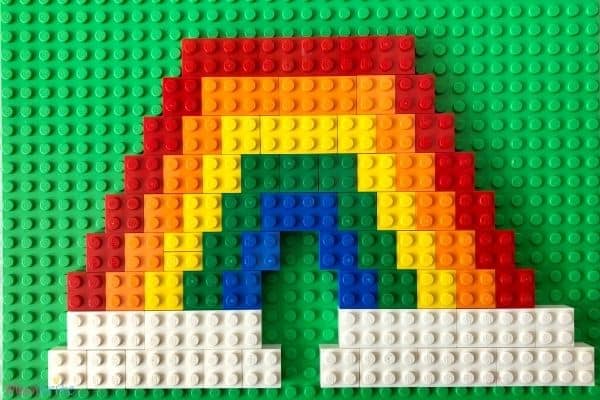 One other idea is to simply arrange the blocks on a piece of paper in the shape of a rainbow. This is more suitable for toddlers or younger kids who are just beginning to learn about their colors.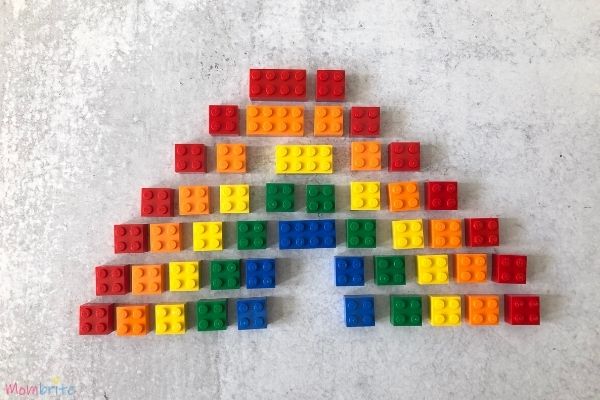 More LEGO STEM Challenges
Building a LEGO rainbow is one of the many fun tasks in the LEGO STEM Challenge Calendar. Other LEGO challenges we have done include:
For more rainbow activities, check out:
The post How to Build a LEGO Rainbow appeared first on Mombrite.