How to Decoupage Oyster Shells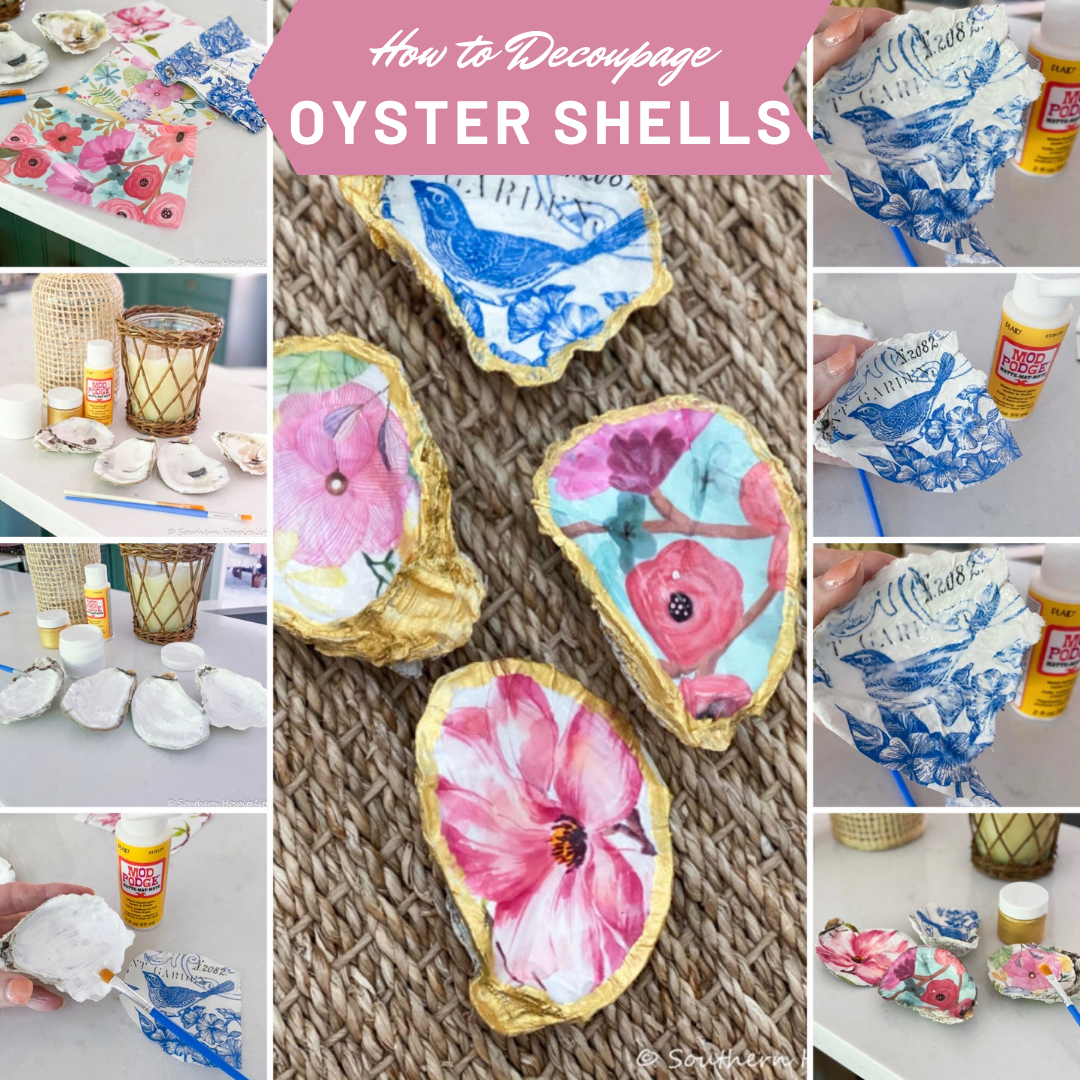 How to decoupage oyster shells using tissue paper, Mod Podge, gold paint and clean oyster shells. This easy craft will make you want to collect more oyster shells just to have some fun with this cute crafty idea. Use as a ring/jewelry/trinket holder for a pretty accent! 
Today's post is a fun craft idea. I'm not a big crafter, but occasionally something comes along that catches my attention and I loved this one and thought you would too. This oyster shell craft has been around a long time and I'm definitely not the first blogger to share it, but since I just did them for the first time, I'm sharing with you too. I've noticed them all over the place the last few years and many of them are sold in online shops. 
The post How to Decoupage Oyster Shells appeared first on Southern Hospitality.