How to Make a Natural Christmas Wreath
Craft a beautiful, natural Christmas wreath with live greens for your home. This is an easy holiday craft for younger kids to join in on.
Aren't these wreaths so beautiful?
We made these at a Christmas wreath workshop for kids for the holidays. They're easy enough for preschoolers to make (with some assistance) and make the best holiday decorations for your home.
I came across this idea from Teach, Make, Create and knew I had to try it with my kids.
We used an assortment of live and dried materials: dried orange slices, live pine & cedar, pinecones, dried flowers and eucalyptus leaves. You can find these locally at Christmas tree stands, plant nurseries––or source your own own natural materials on a nature walk.
And we used floral foam wreaths for the base so that the kids could mostly push the materials into the foam. Next time around, I'd like to try a grapevine wreath or something more eco friendly.
Here's all the details so your kids can make their own Christmas wreaths!
Natural Christmas Wreath for Kids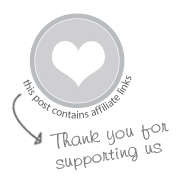 MATERIALS
dried orange slices
pinecones
live greens (white pine is nice and soft), cedar or boxwood greens
eucalyptus leaves (ours are from Trader Joes)
dried flowers
floral foam wreath or grapevine wreath
INSTRUCTIONS
Time needed: 45 minutes.
Prepare materials

Gather together live greens and pinecones by going for a walk in the neighborhood or back yard. I've stumbled upon big cedar branches broken off the tree before that make a great wreath material!

If using dried orange slices, you can slice and bake these a few days in advance.



Set out materials

Place foam wreath base and materials on trays at the table.



Poke in live greens

Begin to poke the live greens into the wreath base. Continue working around the foam base, turning and poking in more materials. Be sure to cover the base completely so it doesn't show through.



Hot glue materials

Tuck in pinecones, dried orange slices and flowers, then secure with a dab of hot glue. (This step may require adult assistance depending on your child's age.)



Hang wreath

That's it! It can be helpful to hold up your wreath to be sure the materials hold. Make any adjustments as needed.


I think this is such a beautiful Christmas decoration to make with kids. I'm hoping it can be a regular holiday tradition with my own family each year.
More Christmas Decorations for Kids
Looking for even more holiday crafts for your family? Check out our Holiday Arts and Crafts bundle from the Kids Art Spot! 12 fun holiday activities, each with a step-by-step video tutorial and printable instructions, plus 12 fun and festive drawing invitations to encourage your kids to think and draw creatively.
Pin It For Later
The post How to Make a Natural Christmas Wreath appeared first on The Artful Parent.