How to Make Crafts Using Broken Crayons
Broken crayons normally litter your kid's rooms. Bits and pieces of these once useful crayons are now adding to the clutter. For some, the only solution is to throw them in the trash. Take a minute to think about the fact that you may be able to create attractive crafts using broken crayons. You can easily make those crayons useful again for your kids. Here are some of the few interesting crafts that kids can make using broken crayons.
How to Make Crafts Using Broken Crayons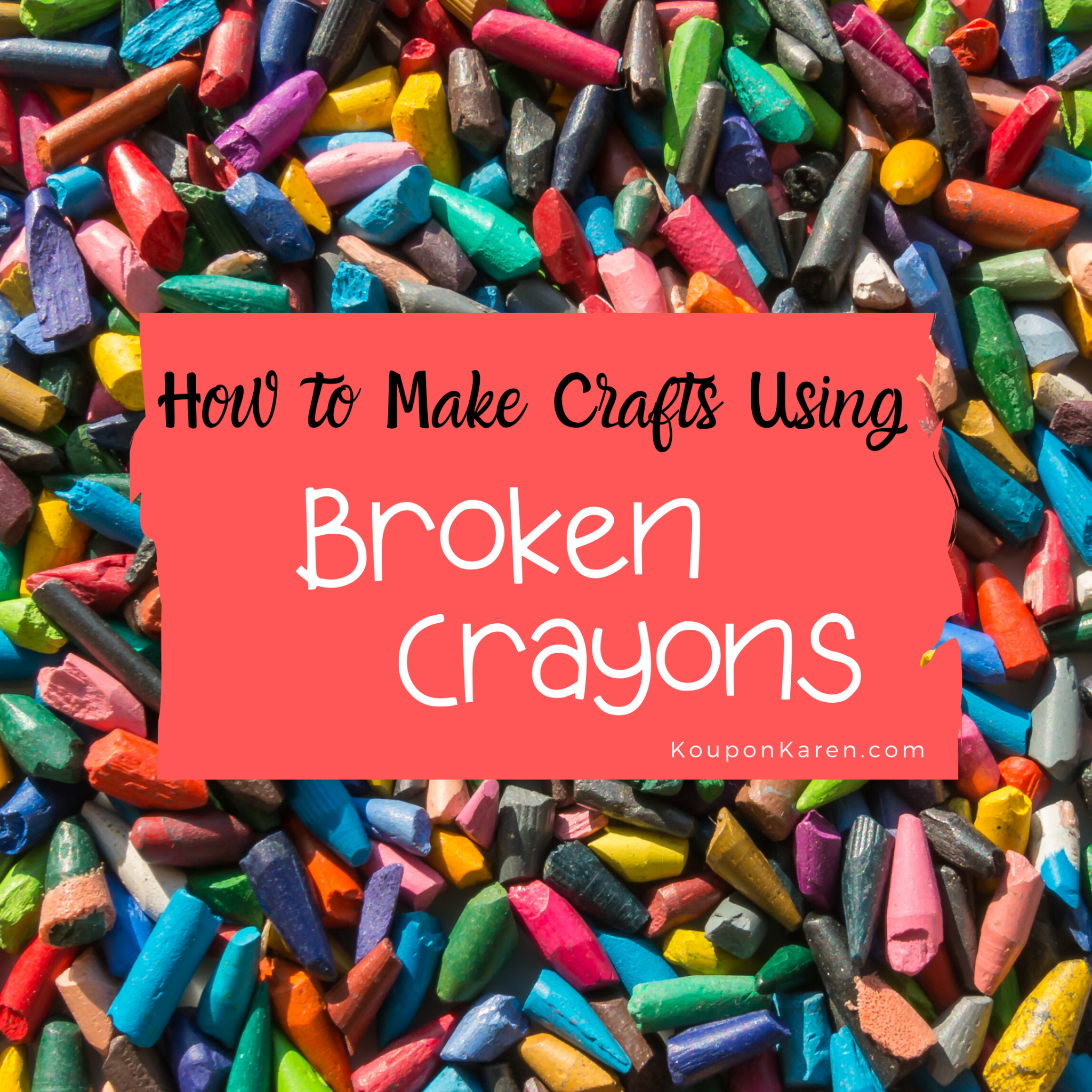 Make a New Set of Trendy Crayons
With this project, your kids can remold broken crayons in order to make a new set. The project does involve melting crayons, so adult supervision is necessary. Here's how to it:
Find and collect all the broken crayons. Once collected, start removing the paper labels. Break the crayons into smaller pieces in order to easily melt them.
Gather several muffin baking cups and wax paper liners. Line each muffin cup with the paper liner. Place the broken pieces of crayon in the paper-lined muffin cups. Make sure that each baking cup is 1/3 full of broken crayons. To make the crayons trendy, sprinkle glitter into each cup.
Place the muffin cups inside the oven and turn up the heat up to 250F. Melting time is around 20 minutes, but do check from time to time because some ovens are not too efficient in delivering heat. After 20 minutes, bring out the melted crayons from the oven and cool them thoroughly for about 30 to 45 minutes.
Voila! There are now glitter designed crayons shaped like muffins. These can be used as home decor items or a child can give them away as gifts. Of course, they can also be used as coloring materials for a child's artwork.
If you want to make them into fun shapes, you can easily find a crayon mold that goes into the oven.
Stained Glass Art Work
It is easy to make artwork using broken crayons. To make stained glass art, follow these instructions:
Crush broken crayons and spread them over a sheet of heat resistant wax paper. Make any design and color combination desired. In fact, it would be easier to simply sprinkle the crushed crayons over the wax paper to create abstract art.
Get another piece of wax paper and place it on top of the crushed crayons. Use a flat iron and carefully apply heat and slight pressure over the wax paper.
The crayons will melt and create exquisite stained glass designs on the wax paper. Let it stand for a few minutes to cool the melted crayons.
Frame the finished stained glass design and display it in the house.
It seems wrong to throw away broken crayons when they can be recycled to make fun craft projects. This is called making "Trash to Treasure" creations. Plus, a child will learn a valuable lesson about using items over again to eliminate waste. The best part about using broken crayons again is that the combination of colors is beautiful.
Make New Crayons
If you have a lot of the same colors, then you can easily turn them into new crayons with a crayon mold.  Follow the steps for melting crayons above, but use the mold instead.  This mold has double-sided crayons so you can put one color on one end and one on the other.
Melted Dot Canvas
If you have crayons that are on the bigger end, a fun way to use them up is by making a Melted Dot Canvas.  This can only be done with adult supervision but the kids will love it!  All you need are crayons, a blank canvas, and a candle.
Have the kids draw a sketch of what they want to paint on the canvas for guidance.
Take the crayon and hold it in the flame for a short time until the tip is just melted.  Then take the crayon and lightly press the tip onto the canvas to create a dot.  Continue with each color to create your picture.
The more colors you have, the more creative the kids can be.
These crafts are perfect for a rainy day or when the kids say they are bored.  Need more ideas?  Check out my DIY section.
The post How to Make Crafts Using Broken Crayons appeared first on Koupon Karen.