How To Paint A Beach Scene On A Rock
Rock painting is a favorite hobby of mine and I am always on the lookout for a new rock painting idea. I usually do mandalas which are super easy and just require a pencil and a few q-tips to paint, and they are so much fun. I recently found a beach scene idea painted on a small rock by Annamoon Fine Arts on Youtube, that looked so adorable I had to try it. When I saw this lovely beach scene, it reminded me of an exact beach landscape that I saw in Montego Bay, Jamaica. That trip was so fun we got to snorkel out on the coral reefs, where brightly colored fish swam around us and almost seemed to want to be petted. I love the beach so much, there is no place I would rather be.
Materials:
Gesso
Acrylic craft paint (or oil paint in blue, brown, white, and green)
A paintbrush
Directions:
Rough sketch your beach design, then you will cover the small stone with gesso.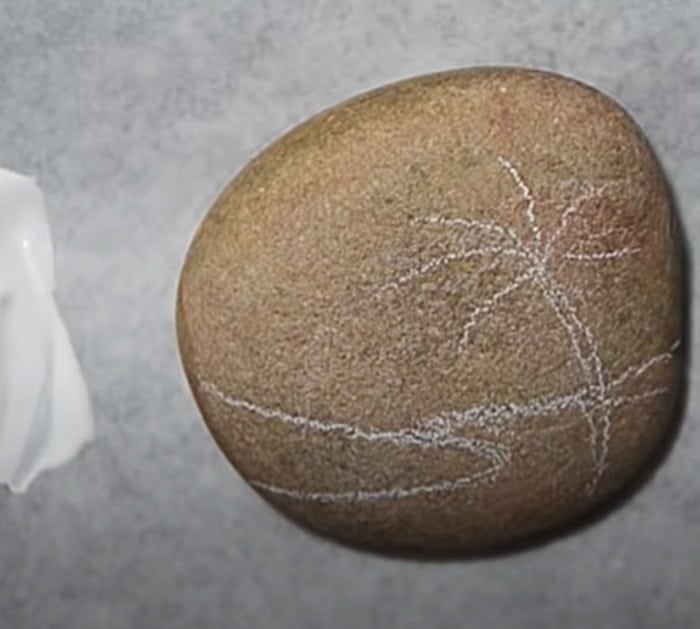 Then you will simply follow the video tutorial by Annamoon Fine Arts, which describes step by step how to paint this beach scene.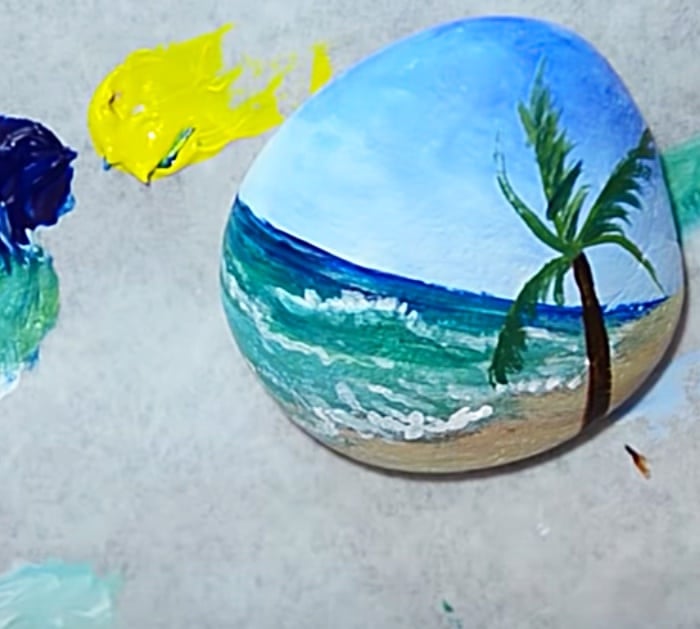 This hand-painted beach scene rock is so gorgeous, I have already made several for friends and family. My mom especially loved hers because she was on the Jamaica trip and loved the beaches so much. When I gave her the hand-painted beach scene rock she began to cry because she remembered the scene exactly.
How To Paint A Beach Scene On A Rock
The post How To Paint A Beach Scene On A Rock appeared first on DIY Joy.