How To Start Pressing Flowers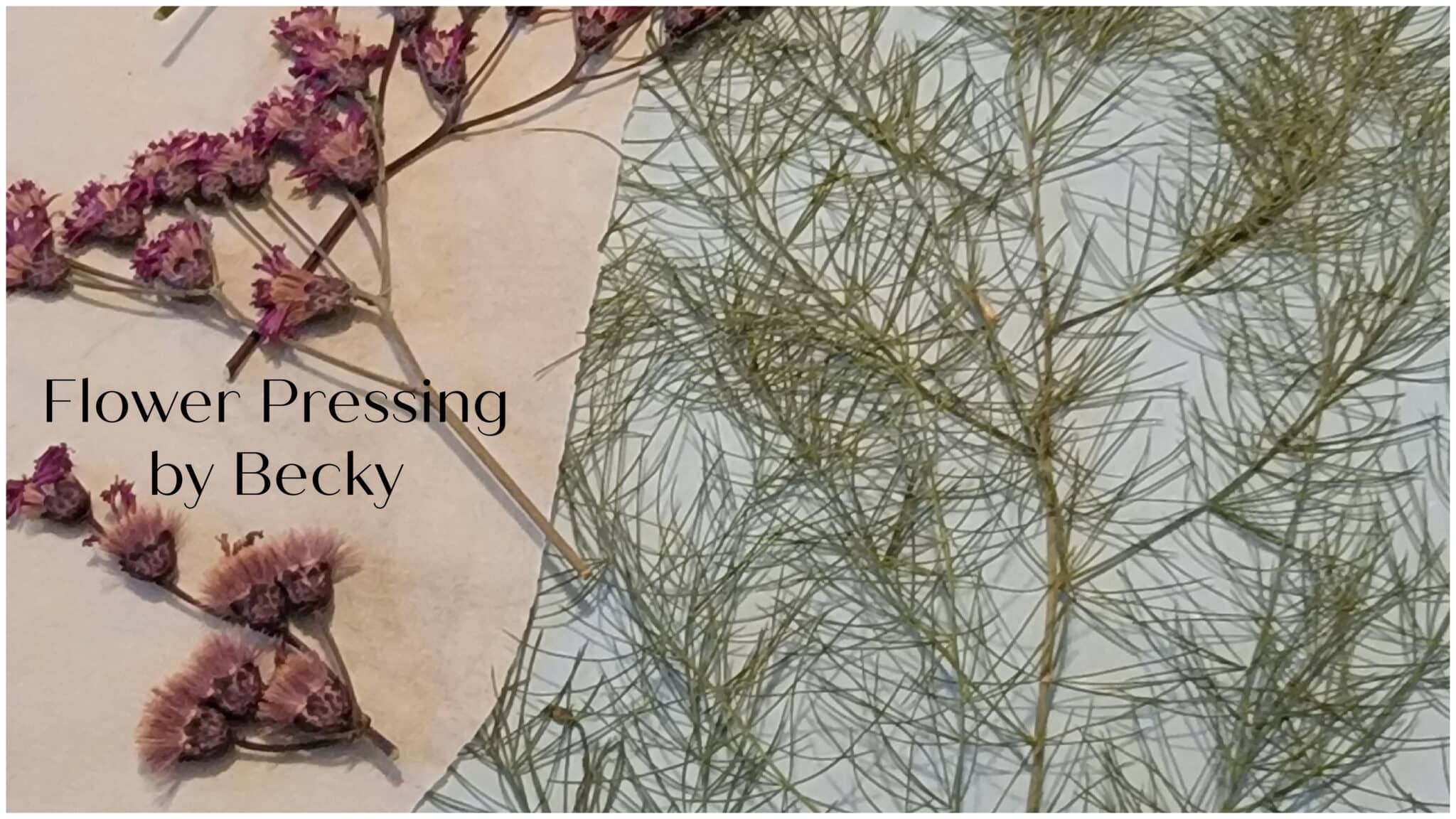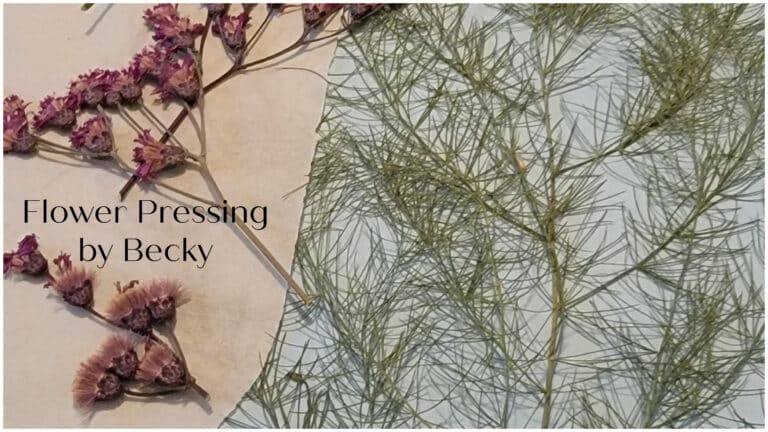 Last year, I received an amazing Birthday card from my friend Becky!  I had no idea she pressed flowers and I was so eager to learn about it. So, I went straight to her house to find out how to do this amazing DIY! Becky was so happy and willing to share her process with us! If you are interested in How To Start Pressing Flowers, you are in the right place! Check out my Birthday card below!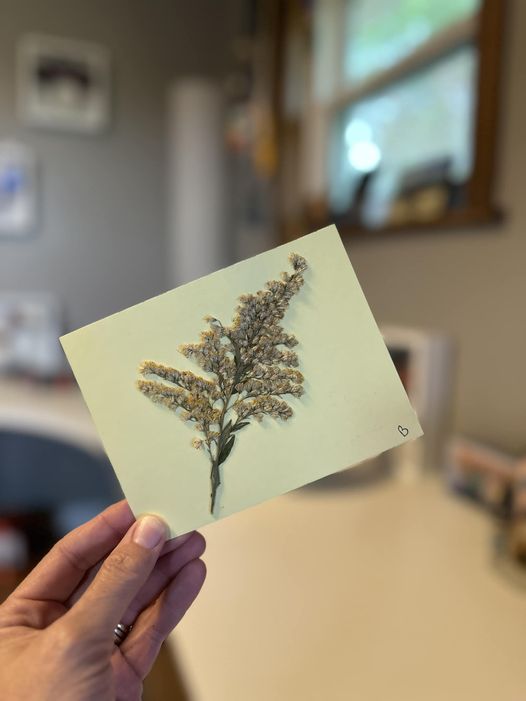 How To Start Pressing Flowers
Start by picking some flowers and weeds in the yard or garden after the morning dew dries.
After picking your flowers, immediately put the flowers between parchment paper and lay inside a book. It helps to pile on several more books to give it a good press.
Check them after a week to see if they are flat and dry.  Sometimes it takes 2 or 3 weeks for the flowers to completely dry.  It really depends on the denseness of the flower.

Use some Tacky Glue and attach the flowers to blank card stock.

  Then put them back in the book with the parchment and let them lay flat to dry.

When she mails the card, she puts it in parchment to keep it pretty.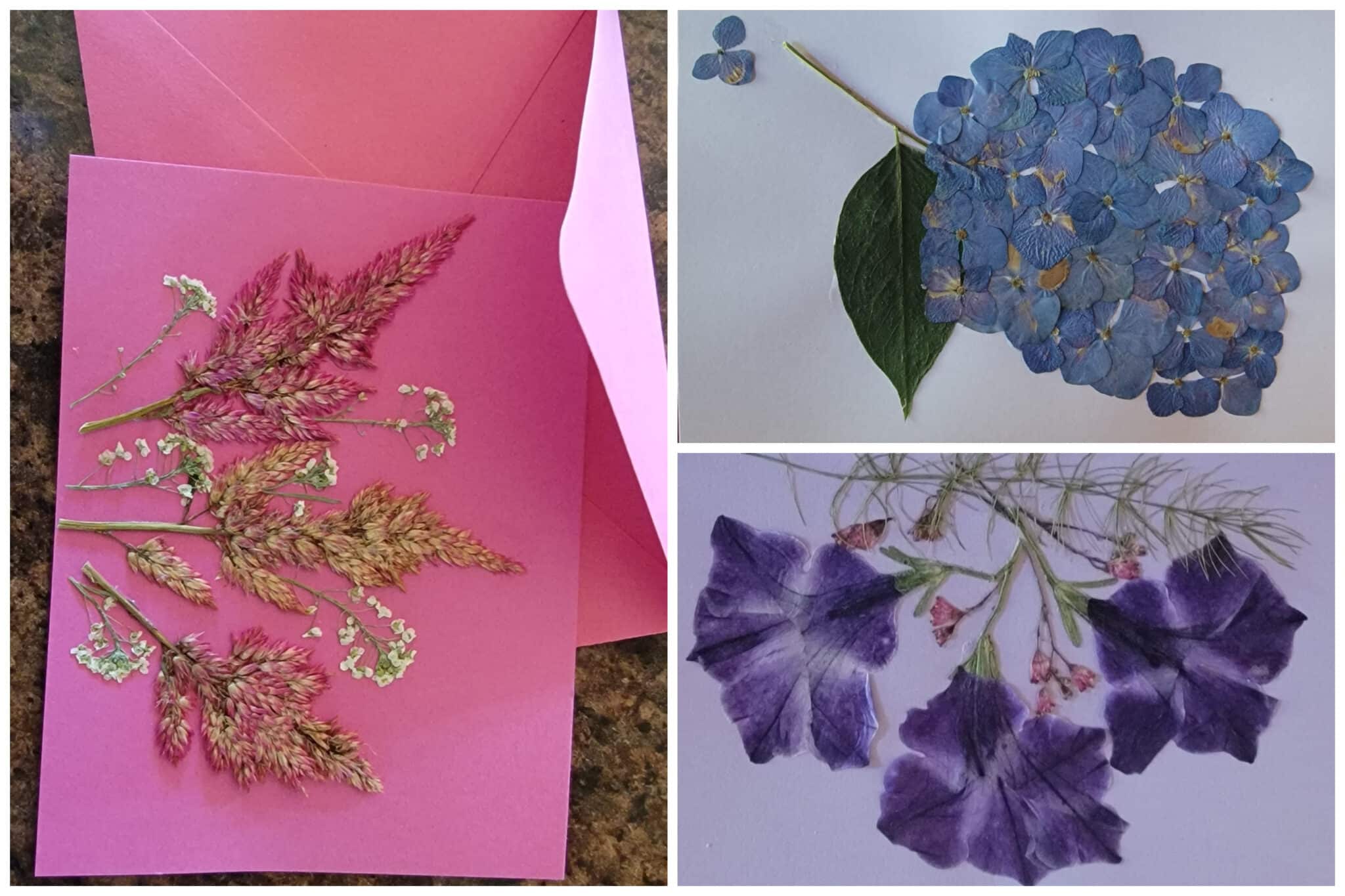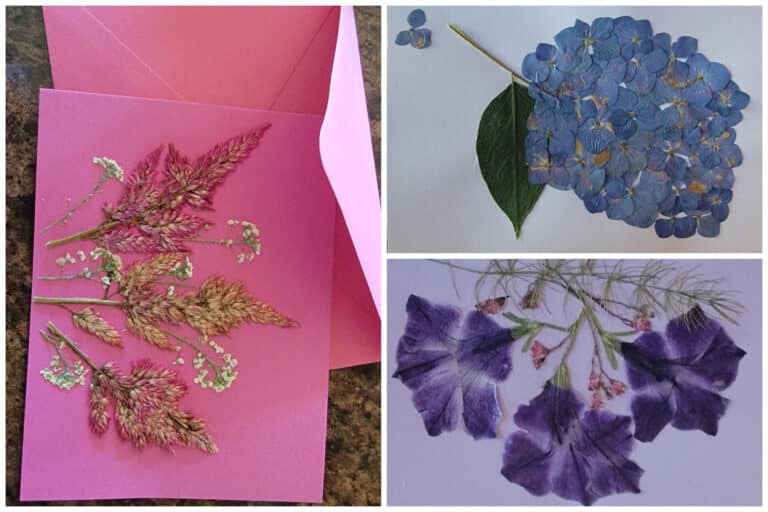 Some flowers keep their colors better than others.  It was trial and error for her.   Some went right in the trash and then others she was so delighted with!  When they turn out that beautiful, she goes right back out and picks some more. The one she loves the most is called "Wooly Flower" When dried it looks very Victorian.  She is looking forward to trying leaves and green weeds soon! Thank you, Becky, for sharing your talent with us!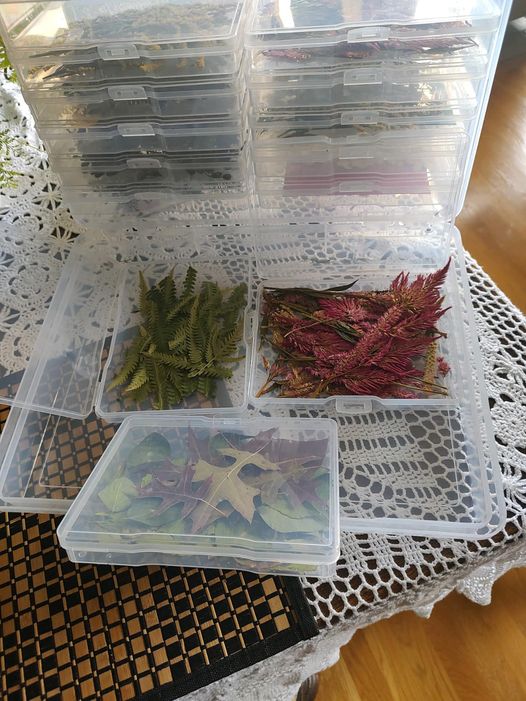 Here is a list of things to get you started!
UP ARESI Photo Case 5″ x 7″ Photo Box Storage and Craft Keeper – 18 Inner Photo Keeper Photo Organizer Cases Photos Storage Containers Box – She bought this case to keep her pressed flowers in to help sort them and keep them from breaking.  (They are fragile)
160 Sets 16 Colors Contour Flap Envelopes Invitation Envelopes Self Seal and Greetings Rainbow Blank Single Panel Cards Note Cards – She purchased these note cards and envelopes.  I love the colors of them! Great assortment!
The post How To Start Pressing Flowers appeared first on STOCKPILING MOMS™.