How To Throw A Birthday On A Budget – Cheap Birthday Ideas
How would you celebrate your birthday without spending too much money? This question has been asked by millions of people around the globe.
Birthdays are special occasions that bring joy and happiness to everyone. The problem is that birthdays often come at a price. In addition to the gifts we receive from friends and family, we spend a significant amount of money on food, drinks, entertainment, etc.
How To Throw A Birthday On A Budget – Cheap Birthday Ideas
While some people enjoy going out and celebrating their birthday with friends and family, others prefer to stay home and keep things simple. If you fall into the latter category, then you should consider saving money on your next birthday celebration. Here are a few ideas to get you started:
Free or Cheap Birthday Ideas
There are plenty of ways to decorate for birthdays without spending a fortune. Here are several affordable that will absolutely wow your party guests without overwhelming your budget. 
1. Use balloons. If you're having a kid's birthday party, you probably already have balloons lying around somewhere. They're cheap and easy to find. Just tie them together and hang them everywhere. Balloons won't break your birthday budget either. You can find packets in the Dollar Store. 
2. Make paper chains. Paper chains are super simple to make. All you need is scissors and tape. Cut out shapes like stars, hearts, and flowers. Then just start taping them together. These are tons of fun to make! Make sure you get the birthday girl or birthday boy involved in the decorating. 
3. Hang streamers. Streamers are another great decoration option. They're pretty versatile and come in many different styles. You can buy them pre-made or DIY them yourself by using printer paper. These are perfect for any beach party, dance party, or pool party you have coming up! Party decorations can really set the mood. Make sure you include time in your schedule when party planning. 
4. Write messages on chalkboard paint. Chalkboards are one of those things that everyone loves. So why not turn them into a decoration? Paint a board white and write notes about what you want to say. You can even use the boards to play simple games on during downtime.
5. Create a banner. Banners are a classic birthday decoration. They look great hanging over a door or even draped across a table.
6. Put up photos. Everyone loves looking through photo albums. But instead of buying an album, put the pictures up on your walls! It'll save you money and time.
7. Put out finger food. Think of some of the favorite foods your special someone enjoys. Make small platters – including veggie trays, fruit plates, and chicken finger dishes – and serve them to your closest friends. 
8. Alexa Party Entertainment. Don't hire a DJ or go crazy thinking of different ways to keep the guests engaged. Just make a playlist on Spotify and have it play using a wireless speaker. If the kids want to dance, they will find a way. 
9. Special Activities. If you are dealing with little ones, you might want to have a few small games in mind for them to play. But don't break the bank! How about a scavenger hunt / treasure hunt? Or a station filled with classic games from your basement? Musical chairs is always such a fun time! You can even put out paper plates and crayons and let them draw masks to wear. 
SPENDING SUGGESTIONS FOR YOUR KIDS BY AGE
The average birthday party costs $150-$250 depending on how many people attend. For babies, you don't need to get very elaborate with games and decorations because the birthday child doesn't really understand what is happening. It will be a special day no matter what!
The most money will be spent between the toddler and teen years. This is when kids start wanting more expensive toys. The average cost for this age group is $300-$500.
These averages are based on parties of 10+ children. You can absolutely spend less, but you have to really stick to your budget.
Cheap Birthday Food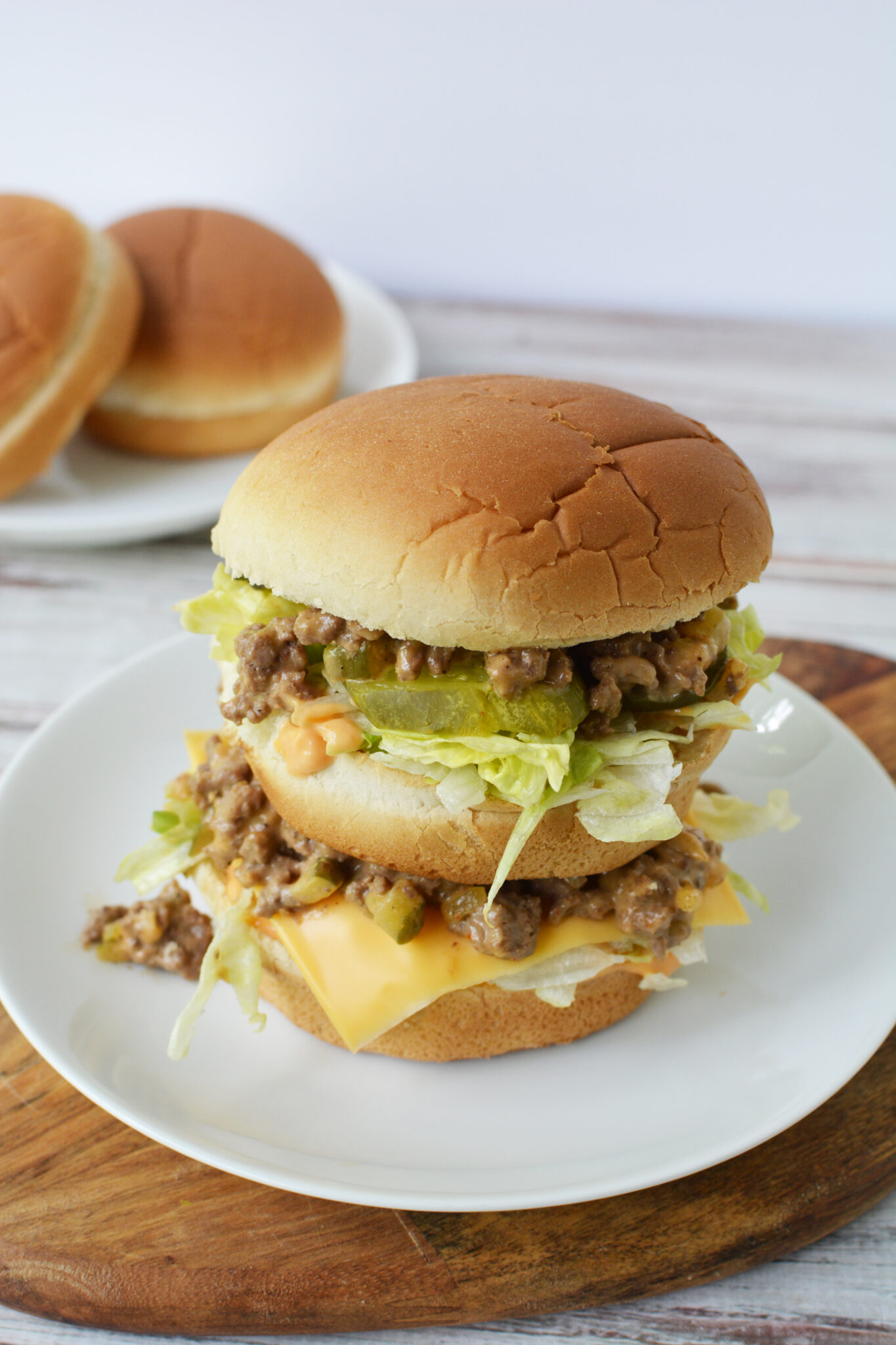 Instead of going out to eat, it's much less costly and better for you to cook a meal at home. You don't have to worry about finding parking spaces or traffic jams. Plus, you'll save a lot of money too. Head to the grocery store and pick up everything you need to have an awesome party on a tight budget. Here are three party food recipes to consider.
Set up small trays in your dining room and create a buffet where guests can try the different things you made at their leisure. Your food budget will stay intact and you will have plenty of good food to go around.
Make a Boxed Cake Mix Fancy
If you want to save on your party budget, be sure to make a homemade cake. A custom-made ice cream cake can close a small fortune! While it is pretty to look and enjoy, it's unnecessary.
We love boxed cakes because they are easy and quick to prepare. If you want to make your own cake, consider one of these mixes:
Betty Crocker Chocolate Fudge Cake Mix
Duncan Hines White Cake Mix
Betty Crocker Yellow Cake Mix
Pillsbury Funetti Cake Mix
Be sure to top your treats with a scoop of ice cream. Cake from scratch always tastes better with a little vanilla ice cream on top. 
When it comes to cake decorating, a few sprinkes and candles are all you need. Again, don't worry so much about buying the extra accessories you see in the party aisle. It's all fluff. 
Keep your guest list small
If you're planning a big bash, reconsider. There's no need to have large and extravagant affairs while trying to stay within a budget. Limit the guest list to five or ten friends or opt for immediate family only.
If you do have a party for family only, consider making it a pot luck party! Most people enjoy showing off their cooking skills. Don't be shy to ask your brothers and sisters to bring a dish to your house if you need it to help make the birthday special. 
Keep it Simple
If you're looking to throw a kid's birthday party, there are some things you really don't need to spend much money on. You don't need to hire a professional caterer, rent a venue, or buy decorations. All you really need to do is ensure everything is clean and ready to go and have a few fun ideas up your sleeve. 
The most important thing you'll need to plan ahead of time is what type of food you'll serve. Make sure it's something kids like and that you can easily prepare yourself. Then, just add a few decorations here and there, and you're good to go. The special people in your life will be so thankful for the effort you've made. The rest is all just excess. 
It is truly possible to have a fun and inexpensive party on a budget. You just need to worry about spending time with people who matter and making the birthday child feel special. 
As far as giving a goodie bag at the end of the day, a great party doesn't need it. If you absolutely feel like you NEED to hand out something to guests, then head to a thrift store or the Dollar Store and create baggies as cheaply as possible. A handful of candy and bubbles will do.
Inexpensive Experience Gifts
The memories you make while enjoying simple experiences with your family last a lifetime. Can you say the same thing about the new board game that just came out? Unlikely. 
Giving an experience as a gift can be cost-effective, but it does require planning ahead, making reservations, and sometimes even traveling out of town. Don't worry! There are some ways to make these kinds of bucket list days happen without breaking the bank. 
Take a hike in a public park. Hiking is a cheap activity that offers a lot of benefits; you can go anywhere you want, no matter how far away, and you can choose to take a leisurely pace or speed up. If you're looking for a scenic place to go hiking, try a state park where you can camp overnight or find a trail near your house.
Visit a museum. Often museums offer free admission on certain days. Some museums even allow people to bring food into the building, like the Museum of Fine Arts in Boston. Check the website of the museum you plan to visit to see what days they give visitors free access.
Get outside. Enjoy nature by taking a walk along the beach or spending time in a local park. Many parks also offer picnics and playgrounds.
Head to the movies. Did you know that on Tuesday, AMC hosts $5 movie days? It's nationwide! If you have a child that loves the cinema, treat the family to the latest film on that day of the week. 
Go camping. Camping doesn't necessarily mean sleeping outdoors. You can rent a cabin or tent at a campsite, or you can build a shelter yourself. Just remember to pack plenty of supplies.
Material gifts come and go, but the memories you make while enjoying a day out together will last forever.
Serve Soft Drinks Instead of Pricey Alcoholic Beverages
The average American spends $1,500 per year on alcohol. But what about those who don't drink? For many people, it's just too pricey to buy booze every month. If you're hosting a special event such as a baby shower, wedding reception, or birthday party, it might seem like a good idea to serve alcoholic beverages. However, there are plenty of options for non-alcoholic alternatives that won't break the bank.
For example, you could offer water, soda, juice, tea, or coffee. You'll save money while still offering a refreshing beverage. Or, consider making a mocktail. Mocktails are basically fruit juices mixed together with sparkling water. They're perfect because they're low cost, healthy, and delicious.
Nix The Birthday Party Theme
A birthday party theme can make you crazy. You start adding little things that will spruce up the room, and then before you know it, you've spent way more than planned. Home parties should be kept simple! Unless you can find a great deal on a package, it just isn't worth it.
I hope these inexpensive birthday party ideas will help you craft the perfect way to sing 'Happy Birthday' to the person you love! With a little creativity, you can have your entire bash done using only budget-friendly ideas. Birthday celebrations are more about who you are with and honoring the birthday person more than anything else. The rest is all just noise.
The post How To Throw A Birthday On A Budget – Cheap Birthday Ideas appeared first on Lady and the Blog.