How to Write a Standout House Sitter and Pet Sitter Profile (+Examples)
If you're a keen traveler searching for an amazing and budget-friendly way to explore the world, or you're dreaming of spending weeks or even months in a luxurious villa in the Caribbean, but wondering how to afford it, house sitting could definitely be your answer.
House sitting allows you to get free accommodation in exchange for taking care of someone else's home; making it an incredible way for travelers and digital nomads to reduce travel expenses. Similar to house sitting, pet sitting is when you take care of someone's pet while they're away, usually while staying at the owners' home, and therefore also house sitting.
Goats On The Road readers receive 20% off the membership fee with Trusted Housesitters, the most popular house-sitting and pet-sitting platform. Trusted Housesitters has the most gigs available, worldwide! Click here to see the latest sits and enter promo code GOATS20 for 20% off.
I've been house sitting for a few years now, and I don't believe that there's a better way to see the world. From spending a month and a half pet sitting a Frenchie in Tokyo to hanging out with a cuddly cat in Edinburgh, it is by far my favorite way to travel.
But before you can land your first house sitting job, you'll need to create a phenomenal profile that will catch homeowners' eyes and attention.
So, if you're wondering how to craft the perfect house sitting profile that will help you stand out amongst the crowd, and increase your chances of landing your dream luxury house sitting job, keep reading; we'll be going over the seven best steps on how to write a killer house sitter profile.
I'll also provide some great, successful pet sitter profile examples, so you can see learn from my own experiences. Let's dive right in, this is the ultimate guide on how to write a house sitter profile.
How to Write a House Sitter and Pet Sitter Profile
First, you may be wondering, "Why is it so important to have a solid house sitting profile?".
While house sitting is an incredible and convenient way to explore the world on a budget, it is quite competitive. And due to its popularity, securing house sitting jobs can occasionally be quite difficult, especially if you target popular tropical destinations like Costa Rica or big cities like London in England.
Therefore, it's essential to create an eye-catching pet sitting profile that will help you stand out from everyone else. The profile has to accurately summarize who you are and why you're the perfect house sitter to potential homeowners; to sum it all up, it has to really impress.
These house sitting profiles are most often written on house sitting websites like Trusted Housesitters, which is the platform that I use to find my jobs, so that's what this article focuses on.
Here are the seven essential components of the perfect house sitter profile:
1. Write an Eye-Catching Headline
The first thing a potential homeowner sees on your house sitter bio is your headline. Needless to say, it has to stand out.
Make the headline short and sweet, but also attention-grabbing. It should quickly summarize why you're the perfect fit for the job, but should also show a little personality and humor.
Emphasize your greatest strengths and focus on what potential homeowners want of their house sitters. Do not write that you're only house sitting for a free place to stay. Some key words you may want to include are:
Non-smoking
Responsible
Mature
Experienced
Reliable
Animal-lover
My headline reads "Responsible, experienced, solo female traveler and dog-lover, traveling abroad!", and it works well. I've seen other successful house sitters include their previous professions (such as a nurse, veterinary technician, etc.) as this makes them seem more trustworthy and reliable to certain pet owners.
2. Introduce Yourself
Next, it's time to introduce yourself; creating an eye-catching and informative introduction is key to writing a successful house sitting resume.
Start off by listing some basic information about yourself; your name, age, location, career (or career prior to traveling), who you're house sitting with (if applicable), and any hobbies or interests that may make you different from other house sitters.
While you want to quickly and concisely paint a picture of yourself to potential clients, only share what you're comfortable with. In other words, stay safe and secure on the internet, folks.
For instance, I don't list the specific city that I live in. Instead, I put Vancouver as it's the closest big city to my hometown.
Remember to show a bit of personality, and explain why you're a solid choice for pet sitting. Be sure to include why you are pet sitting in the first place; while you can mention that you're doing it to save money while traveling, include other reasons as well. For example, I always emphasize my love for animals, and how I love to get local perspectives while traveling.
3. Describe your Past House Sitting Experience
The next step in composing your pet sitter bio is to describe any past house sitting and pet sitting experience you have.
This is essential for every dog sitter profile, as you need to clearly outline and emphasize your previous pet care experience in order to make yourself appear more trustworthy and dependable in the eyes of pet owners.
When describing your past house sitting experience, include the number and species of animals you've looked after, any medical or behavioral issues you've encountered, and where you've lived.
Don't worry if you're still a beginner house sitter without any experience, as including previous pet care encounters is also acceptable. For instance, include examples of when you've taken care of animals before (such as your friend's, family's, or neighbor's pets), or describe any dog-walking you may have done in the past.
When I first started out as a pet sitter, I went into great detail about all the pets I've taken care of before, from a rowdy border collie, a skittish Yorkshire terrier, a calm sheltie, and an energetic golden retriever. I like to include their personalities as it shows that I'm equipped to take care of most dog breeds and different temperaments.
4. Include the Skills and Experiences that Make You Stand Out
Now, it's time to truly emphasize any skills, certifications, or non-house sitting experiences that make you stand out.
Listing pet first aid certifications, animal care courses, or knowledge in animal nutrition can show a potential pet owner that you have the necessary skills to handle any medical issues that may arise while they're away. Additionally, make sure to highlight any experience you may have with sick animals, such as volunteer work at a vet's office or animal shelter.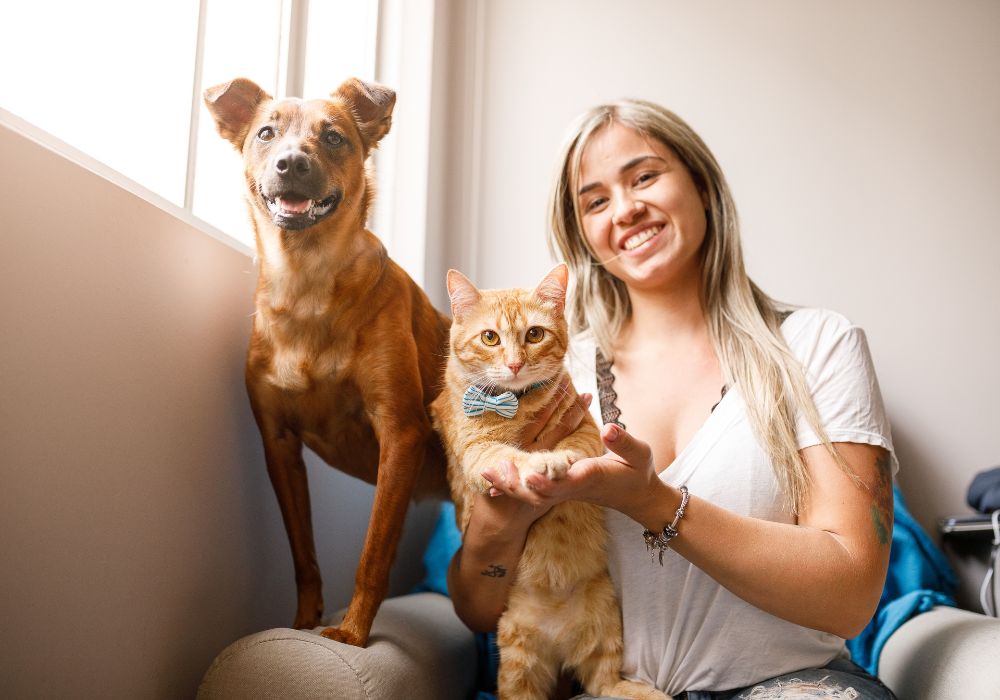 Other skills that can be beneficial to list on your house sitter profile are basic home repair and maintenance tasks, such as changing light bulbs or even unclogging drains. Any special talents in gardening, pool maintenance, or plant care can serve as an added bonus to any homeowner.
I like to include my previous experience at a bird rehabilitation center. While I've never pet sat a bird before, I find that including that volunteer work adds to my credibility and professionalism as a pet sitter.
5. Add Some Great, Relevant Photos
Next, it's time to add some fun, high-resolution photos of yourself to your house sitting profile. This is an essential step in creating your pet sitter bio, as no homeowner will trust a profile without any pictures of who they may be offering the job to; they need the security of knowing that you're a real person.
You want to show your personality and approachability with these photos, so always include pictures of you smiling, traveling, and doing some of your favorite activities (such as hiking).
Furthermore, it's essential to include photos of yourself with animals, as most house sitting jobs include looking after the family pet too. If you don't have any good ones, spend a little time taking some; you can take photos with your friends, families, or even neighbors' pets (with permission).
On my own house sitter profile, I have smiling photos of myself alone while traveling (in places like Seattle, Drumheller, and London), and photos of myself with dogs on hikes. Overall, these photos give homeowners an accurate image of who they are trusting their beloved pet and home with.
6. Collect a List of References
One of the most crucial steps in setting up your dog sitter resume is to include a list of your past house sitting reviews, testimonials, and character references. Doing so reaffirms your reliability, credibility, and trustworthiness as a house sitter and is only going to support you further in getting your dream pet sitting job.
Ideally, these references should come from previous house sitting and pet sitting clients, as this will help bolster your profile and give homeowners a better understanding of how you interacted with earlier pets and properties.
But, if you're completely new to house sitting, you can also get some great character references from past employers, landlords, volunteer coordinators, or even family and friends.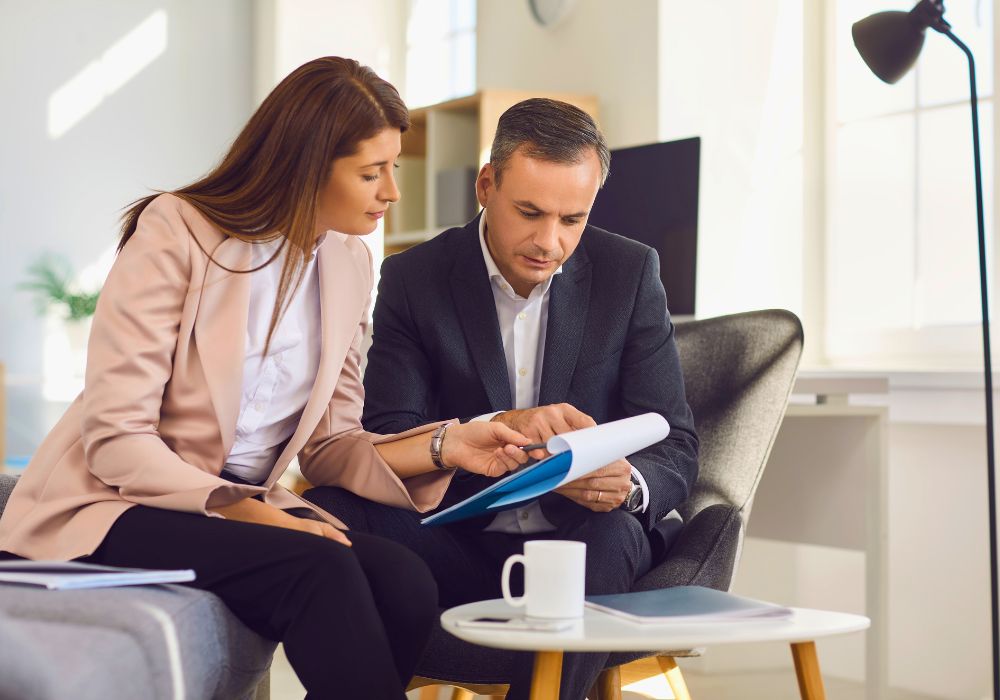 These references should attest to your stellar work ethic, dependability, organizational skills, tidiness, and pet care experience. Make sure to ask for honest, kind reviews from people who know you well and can provide an accurate description of your abilities as a house sitter.
For instance, when I first started out as a house sitter, I got two character references; one from my past employer who described my reliability, self-sufficiency, and cleanliness, and one from the volunteer coordinator at the bird rehabilitation center, who emphasized my animal care experience and work ethic.
All-in-all, a list of references is vital for completing your house sitting profile, regardless of if you're a beginner or experienced house sitter.
7. Don't Forget to Proofread your Profile
Last but not least, don't forget to edit, proofread, and perfect your house sitter profile.
Proofreading your house sitting profile is the final, and maybe most essential, step as it ensures that you have a clean, well-written, and professional-looking bio that will be attractive to potential homeowners. Leaving silly grammatical errors or spelling mistakes questions your professionalism, so never skip this last tip.
Needless to say, ensure that your resume is free from spelling, punctuation, and grammatical errors, and ensure that all of your information is clear, concise, easy to understand, and easy to follow.
And that's it! By following these seven steps, you can create a standout house sitter profile that will help you obtain amazing house sitting jobs around the world, with little to no experience.
House Sitter and Pet Sitter Profile Examples
Now that we've gone over how to write a pet sitter profile, let's go through some short house sitting profile examples so you can see and fully understand what works. You can use these examples for inspiration or you can literally just copy and paste them, just make sure that they're relevant and align with you.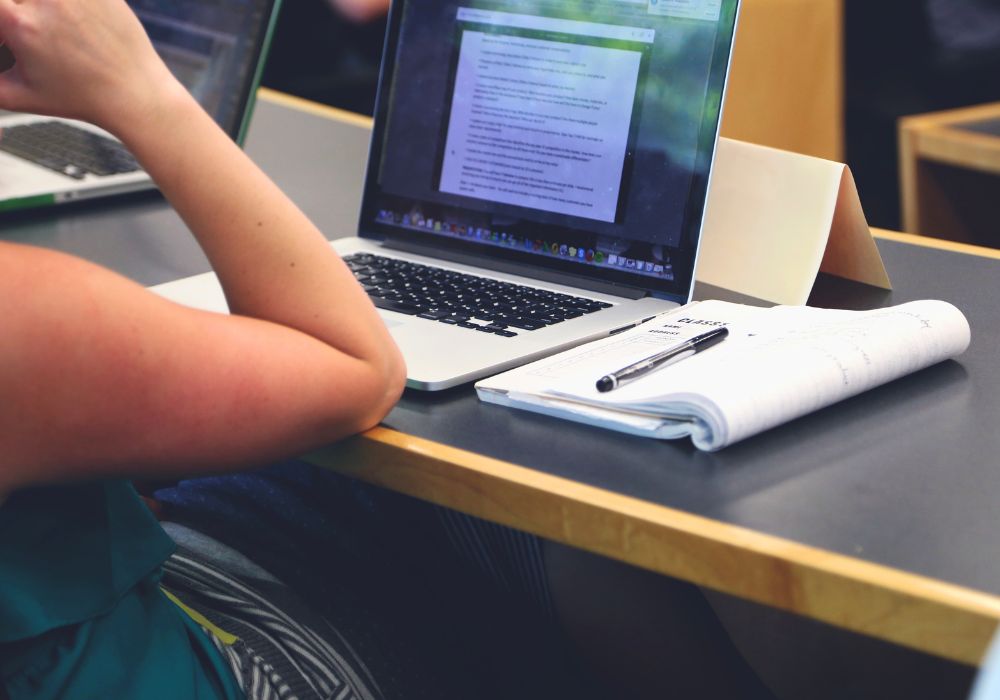 These pet sitting bio examples don't include every aspect of the perfect house sitter profile, so be sure to check out the next section for some ideal house sitting and dog sitting headline examples too.
Profile Example #1 (This is My Profile)
Hello! My name is Mia, and I am a solo house sitter and animal lover traveling abroad.
I grew up in Vancouver surrounded by pets. This includes an ill-tempered cat, a highly-energetic Border Collie, a laid-back Sheltie, several freshwater fish, and a Mini-Poodle mix who adores being in the water (regardless of the season).
I want to house sit because I utterly adore traveling, but I also love animals. This makes house sitting the ultimate compromise, as it allows me to travel and explore new places while caring for adorable, well-loved animals.
I am very flexible with locations and times, so if you're looking for a solo, responsible, non-smoking, and trustworthy house and pet sitter, that's me!
Profile Example #2
We are an experienced, non-smoking, mature couple with a love for animals. I used to work as an elementary school teacher and my partner used to work as a nurse. We're recently retired and are keen to travel the world!
We have loads of experience with pet care and pet sitting; we have cared for cats and dogs around the world, from a playful golden retriever in Portland to a couple of orange tabbies in Glasgow. You can check out our past reviews below.
We are also both pet first aid certified and we have significant experience with pets with medical issues. Furthermore, my partner is very skilled in garden work and I am familiar with house maintenance, so we will be very comfortable taking care of your home while you are away on vacation.
Profile Example #3
Hello! I am an outgoing, independent, and responsible solo house sitter with a passion for traveling. I recently graduated from university with a major in animal biology, and I'm hoping to eventually go into veterinary medicine. But first, I want to travel the world!
I have lots of experience with animal care; I volunteered at a vet clinic for two years, worked as a receptionist at a wildlife rescue center last summer, and have pet sat for friends and family numerous times.
I want to house sit so that I can save money while traveling and also spend some quality time cuddling with some adorable animals. So, if you're looking for an experienced, responsible, and non-smoking solo house sitter, please reach out!
5 Catchy Headlines for Your Profile
Now that we've gone over a pet sitting resume sample or three, let's focus on the headline. As I mentioned before, the headline is one of the most important aspects of a house sitting profile, as it's the first thing that potential homeowners see on your profile.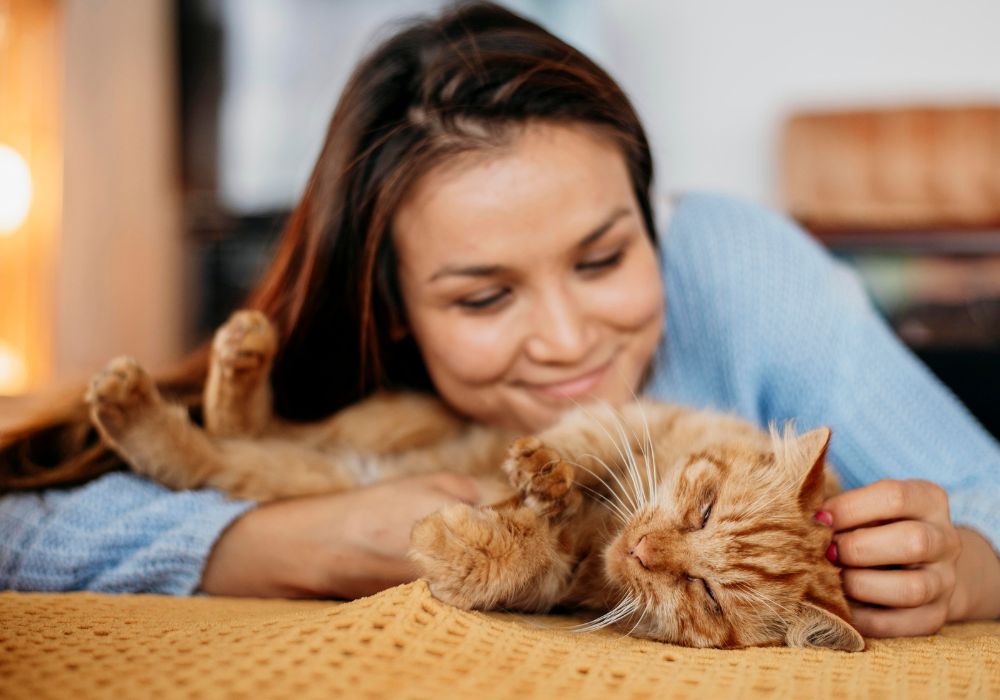 Here are five great examples of house sitter headlines (including my own):
1. Responsible, experienced, solo female traveler and animal-lover, traveling abroad!
This is my headline, and it tends to work well because it quickly and concisely summarizes who I am and why I'd be a great fit for pet sitting. I am an experienced solo female traveler, and I'd be great as a potential house sitter because I'm a responsible person and an animal lover.
I like to include that I'm a solo female traveler because I occasionally come across job listings that prefer, or only consider, solo female house sitters (this is usually because they have skittish pets who prefer women). So, it helps me stand out.
2. Non-smoking, mature couple offering you peace of mind while you are away!
This is a great headline as it emphasizes what the house sitters can do for the homeowners (offering them peace of mind while they're on vacation). They also highlight that they're non-smoking and mature, which are two very desirable characteristics that people tend to look for in their house sitters.
3. Cuddles, fetch, and fun galore with an experienced, responsible pet sitter!
This is one of my favorite headlines on this list because it quickly emphasizes what the house sitter can do for the pet (cuddles, fetch, and fun), why the person is a desirable pet sitter (experienced and responsible), and also conveys tons of personality and humor.
4. Dependable, animal-loving digital nomads excited to care for your pets and home.
Once again, this is a great headline because it emphasizes what the house sitters can do for the pet owner (taking care of their pets and their home).
It also notes that they're digital nomads – I know from personal experience that many homeowners wonder what their house sitters plan to do while pet sitting, so this already answers that potential question. It also emphasizes that they're trustworthy and love animals.
5. Clean, non-smoking, and responsible pet sitters that you can count on.
This is a great, concise, and succinct headline that includes characteristics that homeowners love in their house sitters; clean, non-smoking, and responsible.
Creating a House Sitting Profile: FAQs
Here are some answers to commonly asked questions on how to write a standout house sitter and pet sitter profile:
What is a good headline for a house sitter profile?
A good headline for a house sitter profile is "Experienced, responsible, non-smoking animal lover ready to take care of your pets and home!". This is a great headline because it quickly summarizes who you are, your greatest pet sitting strengths, and why you're a great fit for house sitting.
What should I say in a pet sitter profile?
Quickly and accurately introduce yourself, then describe your previous animal care and house sitting experience. Mention any skills that can be useful in house or pet sitting, and explain why you're interested in this kind of work. Overall, you have to convince potential home owners that you're the perfect fit for their gig, so emphasize any strengths that will make you stand out.
What are some good words to use in a house sitter headline?
Some good words to use in a house sitter headline are responsible, reliable, dependable, mature, animal-loving, experienced, and non-smoking.
What is a professional pet sitter?
A professional pet sitter is a person who looks after and cares for someone's pet while they're away. This often involves house sitting with pets (so staying at the owners' property), but it can also call for drop-in visits. They provide food, water, exercise, and loving companionship to the animals to ensure that they're happy and healthy while the owners are away.
In Conclusion
I hope that this article on how to write a standout house and pet sitter profile has provided you with some great tips, ideas, and inspiration for how to compose your own bio.
With a well-crafted, professional, and personal house sitter profile highlighting all your skills, experiences, and strengths as a pet sitter, you'll be able to stand out and capture the attention of potential homeowners.
And don't worry if it takes you a while to secure your first house sitting gig; I've been rejected a fair number of times. Some house sitting jobs are quite competitive, so don't take it personally if you don't get the job. Just keep trying, be patient, and eventually, you'll land your dream, luxury house sitting job.
Like This Article? Pin it!
The post How to Write a Standout House Sitter and Pet Sitter Profile (+Examples) appeared first on Goats On The Road.