Last-Minute Beauty Gifts for Mom
Favorite beauty indulgences that make PERFECT gifts for Mother's Day.
If you haven't started your Mother's Day shopping yet don't fret. Creating a perfect gift for your mom is as easy as popping online and creating a bundle of beauty goodies for mom.  I have a few great ideas when it comes to last-minute beauty gifts for mom.
Related: DIY Mother's Day serving tray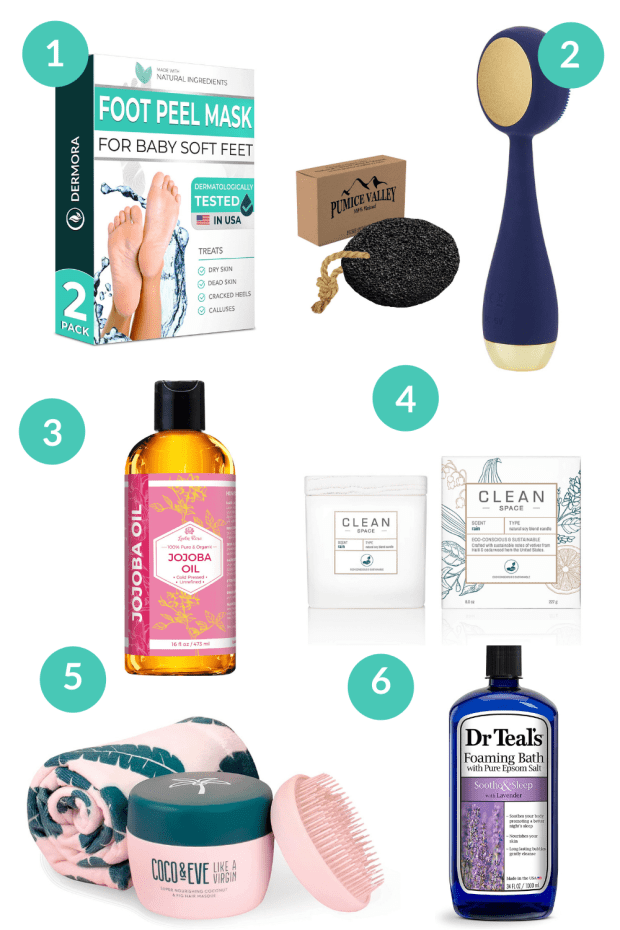 Creating the Perfect Mother's Day
This busy mama would love to get a beauty basket. My girls and husband know I like special beauty treats. My perfect Mother's Day goes like this. I get to sleep past 6:45am and then my girls VOLUNTEER to go for a run with me.  Next, we would come home and they'd make a messy but delish breakfast that involved baked goods. Then I'd get some TLC time--perfect for some beauty treatments. I'm sharing some of my favorite indulgences that make PERFECT gifts for mom. I've put together a list of my favorites, all available on Amazon, making them perfect for gifting your mom wherever she is. 
These treats are perfect to send to your mom via Amazon, but don't forget to call her or better yet spend the day with her. 
MORE MOTHER'S DAY INSPIRATION
PIN IT!
Save your favorite ideas to Pinterest. Be Sure to follow our Mother's Day board here.