Let's Talk: Crafting a memorable small business brand
In today's fiercely competitive market, small businesses must establish a strong brand identity to secure success and recognition.
But what are the essential ingredients that contribute to creating a powerful brand?
Join us as we delve into the enigmatic world of successful branding, uncovering the secrets that can either make or break a small business's brand. Whether you're an aspiring entrepreneur or a seasoned business owner, this discussion promises to provide invaluable insights into the art of building a memorable and impactful brand.
Prepare to unlock the untapped potential of your brand, rise above the competition, and leave a lasting impression. This week's edition of 'Let's Talk' dives into the fascinating world of small business branding.
Let's Talk.
Discover more Let's Talk Business episodes
Contribute to Dynamic Business
Lisl Pietersz, Communication and Transition Coach, University of Sydney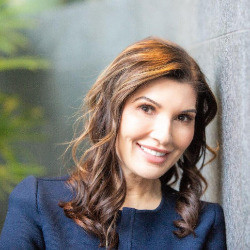 "Building a strong brand identity is vital to the success of your venture and requires more than a logo and online or physical presence. Below are three hacks to help you build a memorable brand that lives in the hearts and minds of customers:
Solve a unique customer problem. When you solve a key pain point for your customers and offer a superior product or service, you have an inroad to gaining their attention. The success of your marketing will then determine if you can hold their attention long enough to consider you, make a purchase and eventually become an advocate for your brand.
Craft an authentic and relatable brand story. Your brand story must outline who you are, why you exist, your values, and what you deliver. If crafted well and shared consistently, your brand story will help your business to stand out and differentiate itself from competitors.
Create delightful customer moments and experiences. Engage your customers in ways that inform, encourage, and delight them. For example, create a how-to blog, stage a product trial activation, or offer a giveaway. Also share authentic stories about yourself as its small business founder.
"Building a strong brand identity takes time, although the results are well worth the wait."
Angela Vithoulkas, Business Strategist and Host of SME TV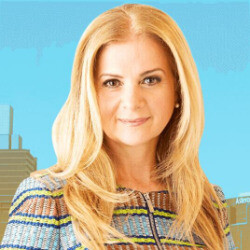 "Creating a strong brand identity is crucial for small businesses to stand out and connect with their audience, and clear and consistent messaging is key. Small businesses should develop a concise message that effectively communicates their unique value proposition, maintaining consistency across all channels.
"Visual branding is essential for a cohesive brand identity. Creating a visually appealing logo, colour palette, and typography should align with the messaging, and target audience, and graphics adopted or created should amplify the message and personality of the brand.
"Authenticity is powerful. By communicating the brand's mission, values, and story authentically, businesses can establish an emotional connection and differentiate themselves. Identifying unique selling points, and emphasising them creates a memorable brand and differentiates you from competitors.
"Another critical component is delivering a consistent and exceptional customer experience, every interaction should reflect the brand's values and promises – it builds trust and loyalty, and eventually authority.
"Finally, an online presence is vital; invest in a well-designed website, engage on social media, respond to inquiries, and share valuable content.
"Building a strong brand identity takes time and continuous evaluation, it's an ongoing process. Focusing on all these factors will create a distinct brand identity that drives success."
Roni Millard, CMO at Equifax ANZ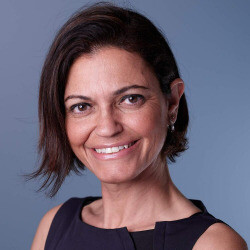 "Your brand is what people say about your company when you're not in the room, and there are several key components to creating a strong brand identity for small businesses.
"First, a strong brand knows its purpose – its reason for being beyond making money. At Equifax our purpose is to help people live their financial best. This provides a north star that guides business decisions and thought processes.
"Also important is a brand's mission, which is more action-orientated, and communicates its objectives and how it plans to serve its audience. In other words, what your business does and what impact it wants to make. Small businesses should know their value proposition and what makes them unique.
"Finally, small businesses striving to create a strong brand should develop a 'brand promise' – what you guarantee to your audiences so they know what to expect from you. Having a strong brand promise will lead to customer loyalty and retention, provided you ensure all your actions represent that brand promise each and every day – without fail.
"These practices will make your brand memorable and win the hearts and minds of your audience."
Karen Kirton, Founder, Amplify HR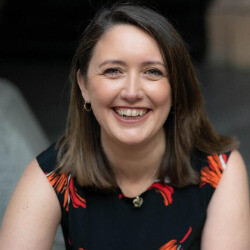 "Branding should be considered from a customer and employee perspective. Both are slightly different in that they are tweaked for the audience, but they work together to attract and retain customers and employees. With branding from an employer lens, it is important to talk to the employees and gain their input. What do they like about working here? What would make them stay longer? How do they compare it to other organisations? This can give some great information around how you are viewed as an employer and what your current employer brand looks like and can be used as inputs into your brand identity.
"It is also important to consider your employees are talking to friends, family and acquaintances about their work. Developing a positive workplace culture will also help your brand as employees answer those questions about "how is work going?".
"Recruitment is also often-overlooked as something can impact on your brand. Consider each candidate as a potential customer and treat them accordingly. A poor, or great, recruitment process can impact on your branding as candidates will also be talking to their friends and family about it."
Lauren Wakeling, UK Country Manager, CoursesOnline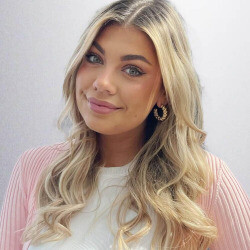 "When creating a brand identity for an e-learning business, we found that multiple components were crucial. Firstly, a clear and compelling brand purpose was essential. We had to define our mission clearly and what set us apart from competitors, and once achieved, we were able to tailor all the products and services we offered.
"Secondly, we emphasised the unique selling proposition of our courses. We highlighted the specialist knowledge available along with potential career rewards, and this is key – explaining to your audience the rewards for investing their money in what you have for sale.
"Consistency is key across all branding touchpoints. Maintain a consistent visual identity, brand voice, and messaging across your website, social media, and other materials. This builds recognition and a sense of brand familiarity.
"If possible, take the time to focus on building a positive customer experience. Encourage interaction among your customers through forums, Q&A sessions, etc. Provide exceptional customer support and ensure seamless access to any queries that they have.
"Lastly, evaluate and adapt your strategy based on feedback and industry trends. Stay abreast of developments in your industry, and always be looking to update what you offer to remain competitive and relevant."
Matthew Herbert, Co-Founder and Co-CEO, Tracksuit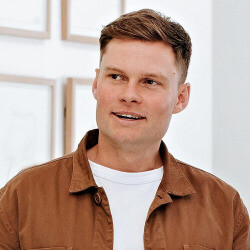 "Regardless of the size of the business, marketing has two jobs. The first, to harvest short-term demand in the market. The second, to build future demand for the brand among people who aren't ready to buy just yet. Both are equally important.
"Brand awareness is the first rung on the ladder to fostering long-term brand loyalty – and consistent sales. People are much more likely to buy from brands they're familiar with and feel positively about. But for small businesses, it can be difficult to get cut through. So, how do you build a strong identity that demands attention?
"The most important step is to first understand your position in the market. What are your points of parity? What are your points of differentiation? It then comes down to finding innovative and unique ways to share the quirks that differentiate your brand from competitors. Use emotion-centric branding to tell the world why you're different (or better)! Be distinctive and stay consistent.
"It's also important to track brand metrics to see how these tactics are working. Focus on what customers think and feel about your business to capture whether or not your brand is building relationships and awareness with the right people to grow your business. In other words, how 'healthy' the brand is.
"Enhancing brand health is the best tool to grow future demand and position yourself as a market leader. It allows businesses to unlock insights and turn them into actionable metrics that inform successful advertising and marketing strategies."
Elise Balsillie, head of Thryv Australia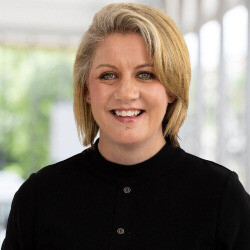 "Your company's brand says a lot about you. Like a first impression, it's powerful and lasting. It's key to helping you win customers and outperform competitors, so brand identity should be at the core of your marketing initiatives.
"Your business is the products and services you offer, but a brand is the image it reflects. Brand identity is imperative to the image you want your small business to portray but it's also determined by the way your customers perceive your business.
"If you want to forge a strong brand image, here's a few tips; create a visually appealing logo that your customers will identify with, build a strong digital footprint to help your business build a positive online reputation and a great customer experience, target the right audience to ensure your business is relevant to them and finally, build an authentic brand story.
"All of these combined can set your small business up for success by creating a brand that generates recall and an identity that builds relationships with your audience."
Dhanush Ganglani, Managing Director, Eden Exchange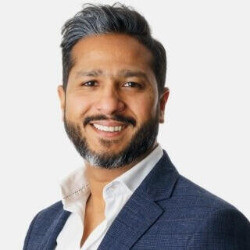 "Creating a strong brand identity for small businesses is absolutely crucial in today's competitive market. It's not just about having a catchy name or a pretty logo — it's about crafting a personality for your brand and making a promise to your customers that sets you apart from the rest. Think of it as your brand's unique DNA that can never be replicated.
"Your brand identity encompasses everything from your name to your logo and even your brand voice. It's about conveying the values and essence of your business to your customers in a way that is magnetic and compelling. When done right, your brand identity will scale effortlessly across the digital and physical world, leaving a positive and lasting impression long after the sale is made.
"Building brand identity is also about building brand equity, as in the 'value' attributed to the perception of your brand. This is critical not only when growing a business but getting it ready to sell. When potential buyers evaluate your business, they consider not just the tangible assets but also the intangible assets like brand reputation and customer loyalty. A strong brand identity and equity can significantly enhance the value of your business and make it more appealing to potential buyers.
"So when creating a brand identity for your small business remember these three ingredients: personality, promise and perceived value. They will help your small business make a BIG impact in the market, setting the foundation for your continued success."
Michelle Fragar, Founder and Director, BRANDiT Agency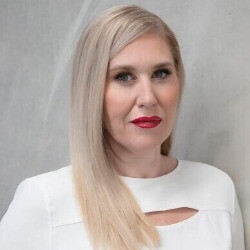 "When it comes to SME marketing it's all about going back to basics:
Design a brand as if you're already a Million $$ company, ooze professionalism and establishment from day one. Channel the saying "fake it till you make it" to get the attention and show them that you aren't faking it once you're engaged.
Don't see Marketing as a cost centre, see it as the growth centre. Rome wasn't built in a day, nor will your customers desire to work with you develop within a day . . . you're courting them . . . open the door and use your manners, and
Consistency is the key driver for small business growth. Commit to your brand book and customer experience and you will find a winning combination at any budget."
Brodie Haupt, CEO and Co-founder of WLTH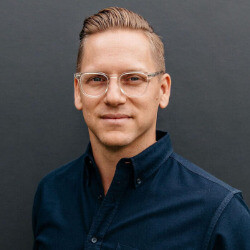 "Creating a strong brand identity is crucial for small businesses to differentiate themselves in a competitive market. There are several key components to consider when establishing a brand presence.
"Business owners should begin by clearly defining their business's mission, vision, and values. This will guide branding efforts and help them communicate a consistent message to their target audience. They should also consider the impact their visual identity plays in creating brand recognition. Professional design services can also be a long-term investment that creates a cohesive visual identity that can help reflect the brand's personality.
"The key to creating a strong brand identity is being open to change and willing to adapt the brand as the business evolves. Make a point to regularly review and assess the brand's performance and public sentiment to ensure it remains relevant and resonates with your customers.
"Remaining true to your brand's values and communicating openly and honestly with your customers and stakeholders is the key to authenticity, fostering trust and encouraging loyalty. At WLTH, our brand identity is centred on our passion for sustainability and ocean conservation. This mission is our north star for making key business decisions, inspires our product and services, is reflected in all of our external-facing brand assets and underpins our communications with our customers and investors."
Amy Miocevich, Founder of Lumos Marketing and author of The Very Good Marketing Guide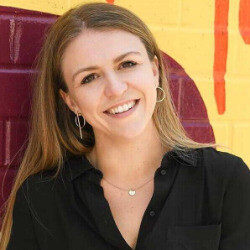 "When it comes to creating a brand identity for your small business, nothing rings truer than the need for consistency. Consistency – ahead of even the brand itself, is the most important thing that enables your company to remain in the minds of consumers for years to come. Consistency across your graphic elements (colours, fonts, imagery), consistency in your tone of voice (sentence structure, personality, language) and finally, consistency in your placement. What I mean by the last one, is that you need to show up in front of your customers again and again with a similar rhythm for them to really recognise and connect with the brand.  With so many tools available now to achieve this, such as Canva, Branding Pack and Chat GPT, creating consistency across all your customer touch points supports you to create a strong brand identify and connect with your customers."
Selda Kaplan, CEO and Co-Founder, TaxLeopard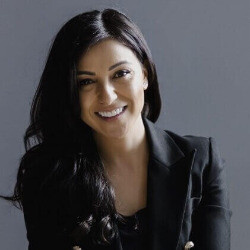 "Brand identity is crucial for small businesses, especially in the fintech sector where competition is fierce. We believe it's essential to have a modern and professional design that reflects the business values. This means a visually appealing but memorable logo, and a clean and sleek website and app interface, with consistent design and branding across all platforms.
"Building trust is also vital: clear and simple communication, and avoiding unnecessary financial jargon and complex language so objectives are understood by your target audience. Keeping things simple in a complex sector, includes leveraging innovative technology to simplify financial management for small businesses.
"Crafting a clear and concise brand message is essential; to communicate the unique value you offer and highlight the differences that set you apart from competitors and make your services more attractive.
"A seamless user experience is a must. Prioritising a user-friendly interface and easy navigation, so users can access and use the tools and solutions you offer without added hassles, saves clients time and added stress.
"Lastly, providing excellent customer support. Being responsive and helpful in addressing customer inquiries and concerns, and providing background knowledge and expertise goes a long way to building trust and loyalty with customers."
Daniel Stoten, Executive Chairman of Localsearch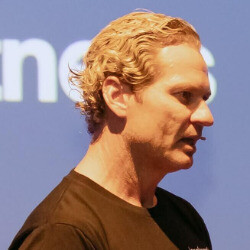 "Establishing a digital presence is a key part of creating a strong online brand identity. Firstly, work towards creating content that aligns with your brand, engaging current and potential audiences. Find your voice and be consistent with it. To make lives easier for SMBs,  you can create content calendars designed to keep your platforms alive and vibrant with interesting and engaging content.
"A visually-appealing, user-friendly, and SEO-optimised website are also key ingredients in housing and promoting your content – these allow you to reach potential customers within the market while establishing your identity to attract new ones.
"The next step is amplifying your brand identity through social media and Google search by utilising targeted ads with both Google and Meta. We recommend not having all your eggs in one basket; market using organic and paid content to engage with your potential customers wherever they are online. Doing this will help reinforce brand recall and positive sentiment."
Vikki Maver, Founder and Strategic Director, Refresh Marketing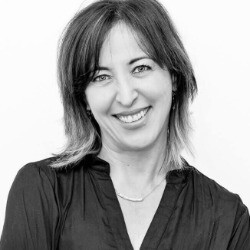 "When we hear the term 'brand identity', many people think of nothing more than the humble logo. Fancy fonts and nice colours. But a brand is so much more than its visual identity. In fact, it's merely the starting point – because no matter how slick and sexy your logo, it means nothing if your business and its people aren't embodying the brand in all they say and do.
"That's why other critical components of your brand identity include your brand values, your brand messages and your brand voice. Your brand values are about what you stand for as a business. When trying to define and articulate your values, steer clear of platitudes. Things like 'customer service' and 'relationships' are not values. Think more deeply. Go further. And be sure you and your staff live by them in an authentic way.
"Your brand messages are the key themes and ideas connected to your brand. What do you want your customers, partners and community to know about your brand? What do you want them to remember?
"And finally, your brand voice is the unique way your business communicates with the world. It's the words you use – and the attitude you convey whenever you address your audience. It should be consistent and recognisable across all touchpoints."
Dylan Reed, CEO and Partner, Kreate Agency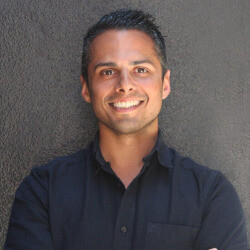 "There are a range of elements that come together to create a strong brand identity for small businesses. Whilst it really is the sum of the parts, let's focus on one key component – earned media and Public Relations or PR. As an owner of a creative communications agency myself, and working with clients in a similar capacity, I understand the importance of standing out in a crowded market and establishing an identity that resonates with customers – particularly through editorial and earned coverage rather than paid placements. A good public relations strategy can help to achieve that.
"At its core, public relations is all about having your story told through trusted channels by establishing and maintaining relationships with various stakeholders, customers, employees, and most importantly, the media. Effective media relations can help to generate press coverage and word of mouth, which should hopefully create a positive image and reputation for your business. It will also help to reinforce your position as a thought leader in your field, which is essential to maintaining trust with current clients and attracting new customers."
Sally Branson, Managing Director, Sally Branson Consulting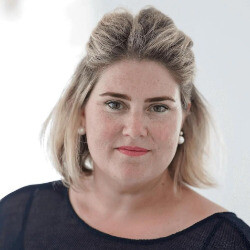 "In times of uncertainty, a strong brand identity is a success driver. Building a brand identity involves working on brand reputation through behaviour. SMEs have significant and often overlooked advantages in managing brand reputation and building a strong identity. They may not have the same financial resources as larger corporations, but their ability to control their reputation through behaviour, build authentic connections, and deliver personalised experiences gives them a significant advantage to develop a strong brand identity.
"As a reputation specialist, I focus on brand authenticity and trust in brand identity. SMEs are often perceived as more authentic and trustworthy, connected to communities and passionate about their work. This fosters an emotional connection and trust. SME storytelling creates a strong brand identity by leveraging their compelling establishment and growth narrative.
"We talk about leveraging size, this doesn't just apply to big brands or people. SMEs provide personalised interactions, owned customer service, direct conversations, and familiarity, setting them apart from larger corporations and contributing to a unique brand identity."
Simran Kaur, Founder and CEO, Pounce Marketing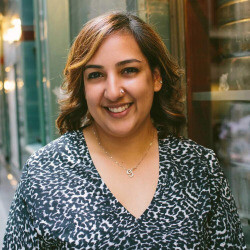 "Nothing is as powerful as a strong brand identity when you're a small business. It's what gets customers to recognise you, it builds trust and credibility in a crowded market, and sets you apart from your competitors.
"But what makes a brand identity connect with your ideal customers? A few things, actually:
Think beyond the logo
Brand identity is so much more than a logo. Don't  get caught up in the design detail, instead look into the important core elements that make your brand 'tick'. What you're doing is essentially defining your business's personality. What impression do you want to make on customers? Are there specific traits your customers connect with the most?

Your answers, and to develop your strongest brand identity, will come from considering:

Your brand values
Mission
Voice
Visual and verbal elements
Messaging
Consistency is critical
Customers want to be able to recognise your brand regardless of what channel or touchpoint they're on. That means keeping your brand voice consistent across all communication channels, and maintaining a coherent visual identity across all touchpoints, from website, to social media and marketing materials. This will help you build your brand recognition and credibility.
Have a purpose
It's human nature to want to stand for something, to have a purpose. In the same way, customers look to their brands to reflect their values or beliefs.
"Your brand identity is the thread that connects your business with your customers, and your employees with your mission. At Pounce, we ensure everyone is singing from the same hymn book, because this way we avoid any dilution of brand identity both internally and externally."
Sarah Barnett, Founder, Social Broker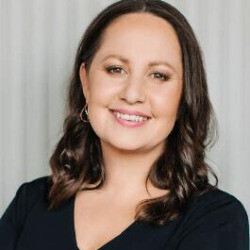 "In the realm of brand identity, it turns out appearances are not everything. While the visual appeal of a brand is important, brand identity encompasses so much more than just aesthetics. It's not enough to just slap a fancy logo on your products or website and call it a day.
"To build a formidable brand identity, you need to dig deeper into the essence of your business. What's special about your offering? What can you do that others can't or won't? Why should people choose you and not one of your competitors?
"You also need to understand your target audience, deeply. Find out who they are, what pain points they face, where they hang out, what they like. You'll then be a step closer to crafting a compelling brand story that connects with the right people.
"From there, you'll need to consistently deliver your message. Ever notice how the strongest brands are omnipresent? Yep, you need to show up where your customers are and then stay on track with your messaging, tone of voice, and of course…the visuals, too."
Felicity Zadro, Founder and Managing Director at Zadro Agency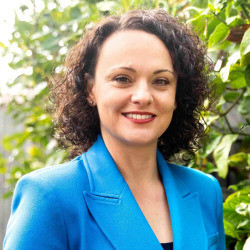 "The Key Components of creating a strong brand identity are two-fold.
"The first is the company taking the time to understand who it is, what it stands for, what it values, and what difference it wants to make. In brand speak this is a company's value proposition. Having a succinct statement about your business is the essence of a brand. It is from this point all the key messaging, creative expressions and brand activations come. If this is not set, your brand becomes frayed very quickly.
"This leads to the second point – consistency of message. It is important that businesses repeat their messaging via all channels and the experience they provide their customers over and over again. This is true for B to B and B to C companies. All staff need to know, understand, believe in and live the company's ethos. Consistency doesn't mean the same words over and over, but it does mean that if you represent a value i.e. happiness or impact, your brand communications need to speak to this. Ensuring this is done day in and day out is hard work but ensures the building of a strong brand for the long term."
Dan Ratner, CEO, uberbrand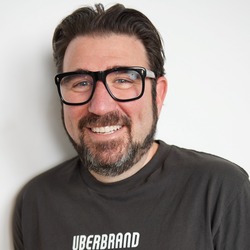 "Having worked in the industry over the past 20 years, the key components of any brand identity are:
Understanding your audience and customer base
Your brand is a perception formed by the sum of everything that your audience and customers think about you.
A key aim when developing your visual identity is to create something that evokes a desired impression that contributes toward the promise your brand is making to your audience.
What evokes a positive reaction with one group might have the opposite reaction in another, so an accurate representation and understanding of your audience and customer base is vital for brands when developing a new logo or visual identity.
In an age of readily-available customer data, many businesses will presume to know their audience but deeply understanding them and how you fit in their world is fundamental to good branding.
Analysing the competition and knowing the differences that make a difference
Good brand owners recognise the need to own distinctive territory when it comes to competitiveness.
Unless you can truly differentiate your brand, you can expect that other factors such as price and chance are more likely key factors when a customer decides to choose you."
Emma Alexander, Managing Director, Studio Caviar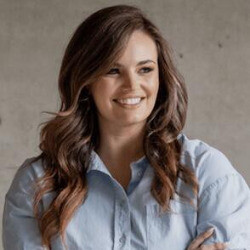 "Creating a strong brand identity for a small business is essential to building brand recognition, customer loyalty, and a lasting impression. The key components consist of defining the target market, developing a unique brand personality, creating a memorable name and logo, developing the brand story and then being consistent with it all and finally, delivering on your promises.
"To break that down:
The first step is critical to create a brand that appeals to your customers' needs and desires.
Developing a unique brand personality is the next step and defines who you want to be. What your tone of voice is and you're positioning in the market.
Creating a unique brand name and a logo that's recognisable but also timeless is key as it will directly reflect your brand personality.
Developing your brand story is tricky but important. You want to create a narrative that connect your brand to your audience. Your story should communicate your values, mission, and vision in an authentic way. You want people to trust you but also understand your differences, what can you say that nobody else can?
"Once all this work has been done, it's important to be consistent across all marketing channels.
"Above all else your brand identity is more than the name and logo, it's the value you deliver and living up to what you promise to stand the test of time."
Alana Chetner, Founder and Managing Director, ÉTOILE PR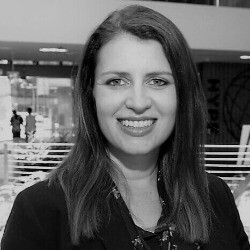 "Understanding how a strong brand identity can support the sales funnel and generate better ROI by attracting high quality leads will save a business time and money, and set it apart from its competitors.
"The following are essential in creating a strong brand identity:
Purpose and positioning are the foundations of a strong brand identity. It should be clear to all key stakeholders, particularly customers, why a business exists and how it differs from its competitors or fills a gap in the market.
Investing in the creation of basic assets that reflect a brand's purpose, as well as define a clear tone of voice, are what gives a brand its personality. Working with a graphic designer can bring necessary creativity to this process and ensure assets aesthetically represent the business while also being versatile and functional.
To reap the rewards of a strong brand identity, it must be continually reinforced. Ensuring all business communications, both internal and external, are consistent helps create memory structures around a brand that lead to better recall, often a key factor in decision making.
Initiate a team workshop and/or segmented breakout sessions to ensure the brand identity, values and purpose of a business are clear, succinct and above all, are understood by every member of the team."
Mathew Ratty, CEO of TrafficGuard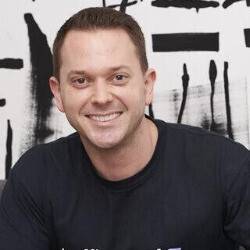 "Building and maintaining a strong brand identity revolves around establishing strong and meaningful trust with your customer base. A crucial aspect is crafting a compelling brand story that effectively communicates the value your brand offers and how it addresses customer needs. Personalizing visuals to establish a unique connection is also significant. Consistently delivering high-quality products and a great customer experience plays a pivotal role in achieving this success.
"Moreover, it's essential to recognize that SMEs operate on smaller budgets for spending on social, search, digital, and outdoor, compared to large enterprise organisations. This highlights the importance of utilizing accurate data for informed marketing decisions. 
"In Australia, ad fraud poses a significant threat, with businesses estimated to have lost $1.32 billion in 2023, according to a report by Juniper Research. This represents a large chunk of "easy money" that fraudsters skim off without anyone noticing. What this results in is invalid traffic that inflates the SME's brand advertising costs without providing legitimate value or the correct data set to optimise.
"SMEs should prioritize protection against ad fraud from the ground up, ensuring their marketing efforts are supported by technology that prevents ad fraud so that only valid traffic interacts with their ads. This both maximizes their investment and provides a cleaner data set to optimise on. As the backbone of the Australian economy which represents 99.8% of all businesses in Australia, SMEs need to protect their marketing spend and have reliable data to drive effective marketing and branding strategies."
Melissa Neville, Business Owner, Missy's Magic Styles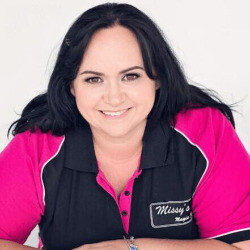 "I am a known brand all over Canberra & Australia. I am a National Award winning hair dresser with special needs and people now tell me that see me involved in things all over Australia they know my logo or have seen information on me. Changing the way people are in business. When people aound the world say you are inspiring others and women and girls means the world to me.
"I am so proud of my logo, its me its been done by a maketing student over seas. It makes a different if you are happy to go and try new logos. People say once they see my logo they know its me.
"Community work is part of my business and my logo is very known with community agencies Making it you and making it stand out.
"I have had hot pink and black as my colours from the start 11 years ago. I have gone from butterflies being a massive eye catcher for me on my xtrail to now having my now logo on my ute this makets you to a 40% increase driving a logo car. People ring and say they saw me driving or take photos of me in traffic… This is where I know my logo is best advertised in australia.
"Also having a great reputation means the world to clients in my specialist area special needs or palative care. Having communication dyslexia is what I have but I feel having dyslexia helps me in my logo choices and being more game to try new things. Creating a friendly welcoming logo and branding only helps a business if your willing to make it raw and new. The more you make it like your self the more it becomes a massive impact around in your industry or in other industries."
Katie Ashford, Strategic Marketing Manager, ASIAL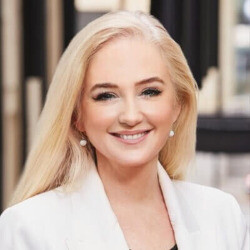 "Creating a strong brand identity for small businesses involves several key components. Firstly, defining a clear brand purpose and mission is crucial. Small businesses need to articulate why they exist and what value they provide to their target audience. This foundation helps shape all brand communications.
"Secondly, consistent branding across all touchpoints is vital. From the logo and colour palette to the website and social media profiles, maintaining a cohesive visual identity builds recognition and trust among customers.
"Thirdly, understanding the target market is essential. Small businesses must identify their ideal customers' needs, preferences, and aspirations to tailor their brand messaging effectively.
"Storytelling also plays a significant role in brand identity. By sharing compelling narratives and showcasing the business's unique attributes and positioning, small companies can emotionally connect with their audience and differentiate themselves from competitors.
"Lastly, delivering a consistent brand experience is crucial. Every interaction with customers, whether in-store, online, or through customer service, should align with the brand's values, voice and promises.
"By combining these elements, small businesses can create a strong brand identity that resonates with their audience, fosters loyalty and drives sustainable growth."
Briony Oayda, Managing Director, Bondi Active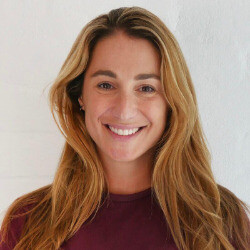 "It's important when starting a business to have a clear purpose. You need to understand your 'why', what gap in the market you are filling and what your unique value proposition is. Once decided, you need to clearly define your brand values and how your differentiators impact your brand identity. At Bondi Active our values are proactive, place, people, play and performance. With the goal of creating products for truly active individuals that capture the eccentric culture of Bondi, we continually think about our values and purpose at every touch point. For example:
Our tone of voice needs to be casual, coastal, active, and fun.
Our colour palette (and their names) reflects the environment of Bondi – think Pacific Ocean, Sky Blue, Sea Shell, Mint Sorbet and Cotton.
We closely partner with gyms, studios and clubs in and around Bondi to deliver quality products and be an active part of the community.
Our physical retail space is bright, engaging and includes an event space to work more closely with the local community.
"Whether it is your typeface, retail space, photography style or customer experience – be bold, be different, but be you."
Ben Lucas, Director of Flow Athletic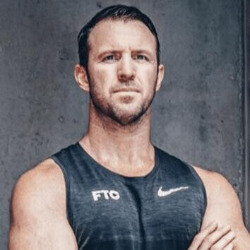 "We spent a lot of time crafting our brand identity for Flow Athletic as we not only wanted potential members to understand who we are and our point of difference, but we also wanted to attract the right members to Flow Athletic as community is a huge part of what keeps the members engaged.
"Having said that, for us, building our brand identity goes beyond our clean and concise website, our logo, the way we speak to our audience and designing our studio to be on-brand, but also into the people who we hire and how they present themselves. As a local business, our team is seen out and about by members all the time. They also speak to them all the time when they are training them so it is important that our team is also part of our brand identity.
"We have a number of documents on who we are, who we are not and the aspects we want to see in a potential hire. In the past 10 years of business we have been very lucky in that most of our team have been with us for many many years as we knew who we wanted to work with before we sat with them for an interview. It has worked well for us as it keeps our environment at work a nice one for everyone to be in."
Jemimah Ashleigh, Founder, The Visibility Lab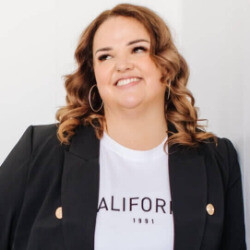 "Brand identify is key when growing and scaling a business. Where entrepreneurs get it wrong though, is they build the businesses brand however they fail to build their own brand. A brand identity is everything that makes you 'You' like colours, logo and fonts. It actually extends much further to music in videos, language you are using, hair, make up and clothes you wear. This is the missing piece so many entrepreneurs miss."
Mahima Tamang Shrestha, Co-founder Director, PurpleTree PR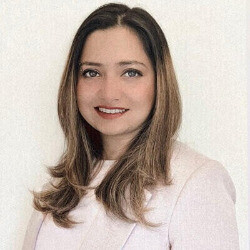 "Developing an excellent brand identity is crucial for small businesses to stand out and build a loyal customer base. At PurpleTree PR, we break down the process into several manageable steps. First, it's essential to understand your target audience and identify your unique selling point. This will help you create messaging that resonates with your customers. Next, consider your brand values and voice to ensure consistency across all marketing materials, including public relations campaigns.
"Developing a consistent visual language across all touchpoints is also critical. Use the same colour palette, typography, and logo design to create a cohesive brand identity. Additionally, strive to be a real company that is human-centric, something that people can connect with or resonate with.
"When developing a brand identity, small businesses may face challenges such as staying true to their values while appealing to their target audience. Finding a balance that accurately reflects your brand while resonating with your customers is important. Another challenge is maintaining consistency across all marketing channels as your business grows. Ensure you have guidelines to maintain brand consistency and regularly review your marketing materials.
"By following these actionable steps, small businesses can develop an excellent brand identity that sets them apart from competitors and attracts loyal customers."
Discover Let's Talk Business Topics
Keep up to date with our stories on LinkedIn, Twitter, Facebook and Instagram.