Let's Talk: Newsletters – Talking to prospects and customers at scale -tips for getting started
With technology providing so many innovative ways to market your business, the humble newsletter can easily be seen as old-fashioned and overlooked. Yet, executed correctly, newsletters are a compelling way to strengthen your relationship with prospects and customers.
The key to getting your newsletters opened and valued is to provide information that is relevant, helpful and offers value.
Let's talk…
Marco Zande, Marketing & Digital Comms Executive, WLTH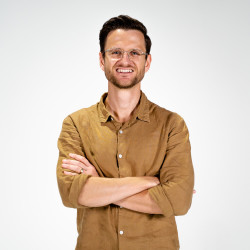 "To keep a sales pipeline full of leads, develop a plan for sales prospecting at a customer scale. Prospecting is the fastest way to increase your conversion rates and closing rates when this is done well. 
"Keeping this in mind, the average Australian receives 121 emails per day. In the flurry of emails, it is imperative to know the trade tricks and ensure that your audience engages with your content. 
"Put yourself in your reader's shoes. When developing a newsletter, question yourself: 'If I was the reader, would I open this? Or would I opt out?' 
"Here are my tips for sales prospecting to customers at scale: 
Set and stick to your goals 
Newsletters can get messy if there is no structure and goals attached to your customer communication. If you are just getting started, some common goals for your business could be driving sales, increasing digital presence, driving traffic to your landing page, or promoting a new partnership, product, or service. Pick a few, and don't forget to measure your results over time.
Give people a reason to opt-in
For conversions, you need to have an active list of subscribers. The best way to do this is by offering an incentive and adding value to the user experience. Some examples include offering a special offer, attributing newsletters to a series your readers can follow or breaking news. 
Craft enticing subject lines 
Getting your readers to open emails is half the battle, making or breaking the success of your newsletter. Throwing in power words that stimulate readers and appeal to their emotions is a great way to do this. Some examples include 'urgent', 'breaking', 'important', 'alert.' 
 The key to maximising your open rate is making emails personal and the content engaging. A simple way to make your content personal is to use the reader's first name, which you can find from their email address. 
"The bottom line is email still works – although not on its out. You must understand the reader's mindset and deliver newsletters they cannot resist opening the newsletter."
Adam Hinds, National Business Development Manager, Sorted Services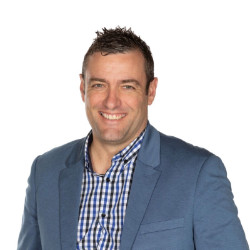 "It's important to stay connected with both prospects and customers, especially as your business grows. Communication is powerful, whether you're fostering new connections or building on existing relationships.
"I have found that social media platforms such as Facebook and LinkedIn are the best ways to keep both prospects and customers informed at mass. Careful consideration into the types of content you wish to publish is important, variety can help keep the information relevant for both groups – whether it be an announcement about new technology, sound bites of industry feedback, sales offers or customer spotlights. 
"A regular newsletter is a great way to communicate with both prospects and customers. Newsletters are an efficient way of giving a quick snapshot to both parties on everything newsworthy that has happened in your business, whilst also contributing to building stronger relationships overall."
Justin Theng, Head of Customer Analytics, SAS ANZ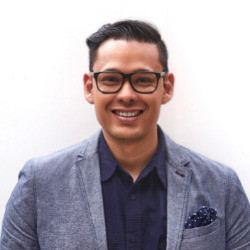 "My advice for getting started with newsletters can be summarised into three key areas. Firstly, when you're starting out you need to warm up your sending domain and list – don't blast all your contacts! Start with a small sample and slowly work your way up so you can get into as many inboxes as possible without accidentally signalling that your spam. 
"Secondly, don't come up with a newsletter theme every month, instead aim to create 12 newsletters that automatically get sent as a sequence every 30 days. New subscribers go to the top of the chain which saves the stress of producing a new idea each time. 
"Finally, the sections in the emails should be personalised, based on the customers' demographics, loyalty levels and interactions with the brand to-date. Make sure you make the call to action clear, focusing on facilitating their next best action."
Sarah Russo, Senior UX Content Writer, Localsearch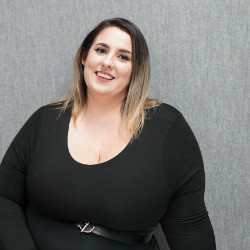 "One of the biggest misconceptions about newsletters is they are only used to sell to customers. While they are a handy tool for your business to attract leads, business owners should instead use a newsletter in a 'two-way' street approach. 
"You want to ensure you're providing your audience with relevant information, tips, advice, industry commentary, etc. — whatever it is they will find engaging and useful, helping to gain their trust in your business. From there, you can then request they fill out surveys, offer them discounts and send out new releases. 
"Once you've built that relationship, then the commercial aspect should come easier. The global average open rate for electronic newsletters is around 18–22%, while Localsearch's average works out to be around 30–65% as we've really worked on the 'what' and 'why' of the content within the newsletter to ensure we're building a strong relationship over time."
Gordon Starkey, COO,  ELMO Software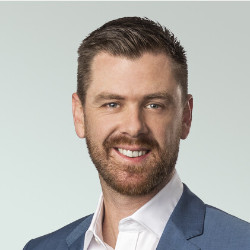 "The days of blasting out an email or communication that doesn't cater to your audience are over. Customers and prospects alike both want to feel that their specific needs and concerns are being addressed. In this day and age, relevance is the critical factor for any communication.
"It's important to remember that your communication with customers or prospects should be about adding value. It needs to offer them an insight, information or idea that helps them operate more effectively or efficiently.
"Instead of a generic sales pitch, share content that is relevant to your audience and addresses their interests or concerns. Consider having a point-of-view on trending topics and issues that goes beyond your brand but will educate readers and be of value to them. Knowing who you're talking to and how you can address their needs is core to building a positive customer experience.
---
Read more: Five tips for writing regular newsletters
---
Keep up to date with our stories on LinkedIn, Twitter, Facebook and Instagram