Marvel Fresh Start Fast Track Guide (2018 – Present!)
Looking to dive into current Marvel comics, but don't want to try to read everything? This is the guide for you – the fast track to all the essential Marvel Comics since the "Fresh Start" era kicked off in May 2018.
Like previous fast tracks on Comic Book Herald (all linked below!), the Marvel Fresh Start fast track is a blend of major moments in the Marvel Universe, events, and what I consider the best Marvel Comics of 2018, 2019, 2020, 2021 and beyond. As you'd expect, the fast track does not include everything – for readers interested in consuming it all, check out Comic Book Herald's complete Marvel Fresh Start reading order.
Finally, this is not a direct transfer of my picks for, say, the best Marvel Comics of 2019. There's overlap, sure, but there are also some favorites that aren't as essential to the overall Marvel Comics shared universe as the picks on this fast track. Likewise, the comics below are not listed in order of preference!
Related Reading Orders:
1961 to 2000 Essential 25 Trade Collections Fast Track
2000 – 2012 Essential 25 Trade Collections Fast Track
Secret Wars to Marvel Legacy Fast Track
Where to Start With Marvel Comics (Fresh Start Era)
In most ways, Marvel's "Fresh Start" era comes to a soft conclusion of sorts in 2021, as a wide array of series defining the era come to a close, or morph into something new. Whether Marvel formally declares a new age or not, it's definitely looking like "Fresh Start" phase one will cover 2018 through 2021.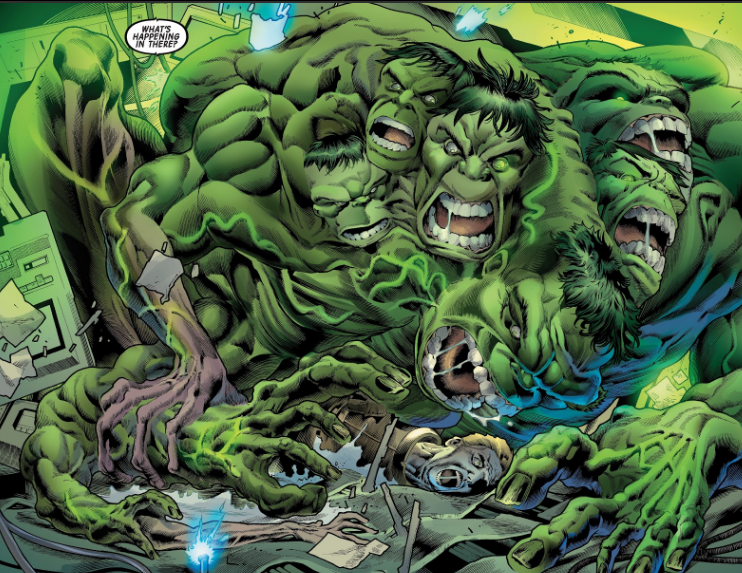 My favorite Marvel book of 2018, and the front-runner for 2019's picks until a certain writer started reinventing the X-Men, Immortal Hulk is an instant classic. No seriously, John and I talked at length about everything that makes it such a gem!
Immortal Hulk is one of the top 3 standouts of Marvel Fresh Start, and destined for a legacy as both a contender for best Hulk series of all time, and one of the best Marvel runs. The Al Ewing written masterclass concludes in 2021 with Immortal Hulk #50.
Although he's known for plenty of great comics including Scalped and Wolverine & The X-Men, Jason Aaron's Marvel legacy will likely be defined by his seven year run on Thor titles. Beginning with Thor: God of Thunder, Aaron's taken the lord of lightning on a journey through time, space, and gender. It's honestly excellent, and may well go down as my second favorite Thor run behind the all time G.O.A.T. Walt Simonson.
Likewise, Aaron's influence (not to mention the crucial visual innovation of Esad Ribic, Russell Dautermann, and Matthew Wilson) is clearly going to be felt in the Taika Waititi directed Thor: Love and Thunder for the MCU's Phase 4.
Coates has been one of my favorite Marvel writers since taking over Black Panther in 2016, and the trend continues into "Fresh Start" with Coates and Leinil Francis Yu salvaging Captain America from the wreckage of 2017's Secret Empire and Black Panther taking a journey to the stars.
Both series are pleasantly confined to their own corners of creative vision, although intriguingly, the events of Captain America have bled over at times into Immortal Hulk and Absolute Carnage. I've said this repeatedly, but Marvel fans of the future are going to look back at Coates presence at Marvel from 2016 through 2021 and stare absolutely dumbfounded at a fanbase that took these runs for granted.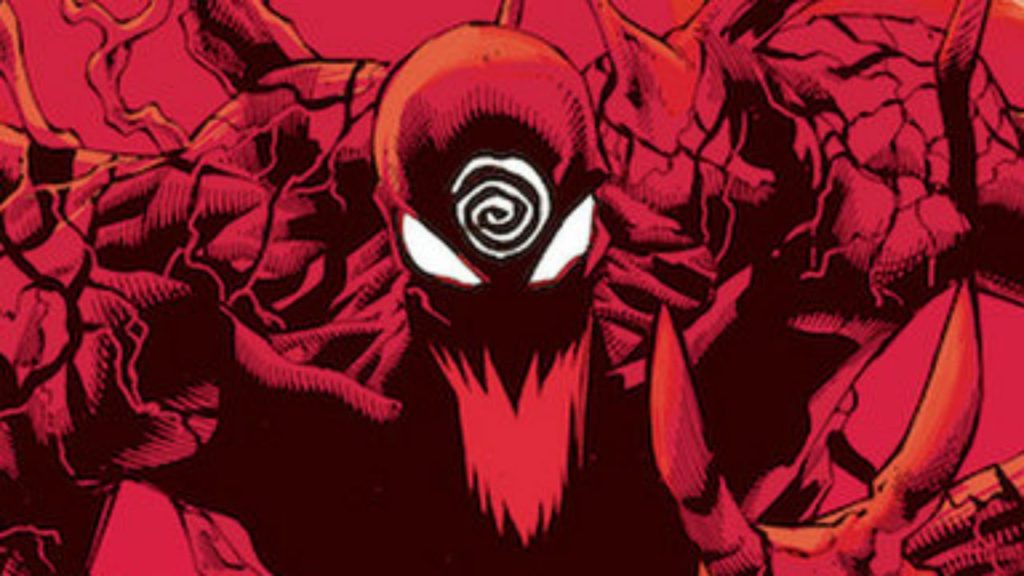 The cosmic symbiote smash hit has been one of the most delightful surprises of Fresh Start, taking the occasionally tired Venom and Eddie Brock relationship and injecting it with new life (and new cosmology!). All of Venom builds to the Absolute Carnage event which has – to date – matched the energy and promise of the set-up pound for gore-soaked pound.
For the full event guide, check out Comic Book Herald's complete Absolute Carnage reading order and King in Black reading orders.
In addition to his excellent work on Venom – and in connection with the cosmic developments of the God of Symbiotes, Knull – Donny Cates has developed a suite of Marvel cosmic material well worth exploring. Cosmic Ghost Rider spins out of his work on Thanos Wins (technically released during "Marvel Legacy," otherwise it would be on the list here), but otherwise readers can dive in relatively fresh to explore the current state of the Marvel cosmic landscape. This will all build and connect to King in Black.
For the full guide, check out Comic Book Herald's Donny Cates' Marvel U reading order.
It's become easy to take Runaways for granted since the series has been indefatigable since release, but rejuvenating the series that Brian K. Vaughn and Adrian Alphona built in the early 2000s was anything but a done deal. Many have tried, yet it took until Rowell and Anka in 2018 to find the formula anew, and craft some of the best stories in the gang's history.
All told, the Rowell era of Runaways spans 38 issues from 2017 through 2021, and successfully refreshed a Marvel franchise that may well be best suited to succeed in the exploding YA comics market.

Zdarsky's been one of the most interesting creators at Marvel since Howard the Duck, but with "Fresh Start" he's entered "can't miss" territory. Both Daredevil and Invaders are among the era's best comics, exploring Matt Murdock's inner demons and Namor's mental health with equal dexterity.
Daredevil with Marco Chechetto runs for 36 excellent issues before exploding into the 2022 Devil's Reign, full Marvel Universe event, highlighting the success and potential of the book.

The biggest event in Marvel Comics since Secret Wars (2015)  and the most enjoyable moment in X-Men history since I've cared about ongoing comics. Every new release in this twelve issue crossover event has been the highlight of the week, and even spawned a CBH Youtube companion series to try and keep up with it all!
For the full guide, and full scope of X-Men comics set during this fascinating, engaging Krakoa era of mutants, check out Comic Book Herald's House of X reading order.
The Hickman era of X-Men is set to end (after a fashion) with late 2021's Inferno event, but this vision for X-Men comics will continue into 2022 and beyond. It's the most I've been into X-Men comics since I started reading ongoings regularly, and it's well worth a deep dive for readers looking to explore Marvel's merry mutants.
With the above, I'm generally recommending the Krakoa era of X-Men in its entirety, but for those truly looking for the fast track, I have to focus on my two favorite post Hox/PoX books in the whole line: SWORD and Hellions.
Al Ewing and Valerio Schiti's SWORD takes the X-Men to the stars with a mutant space program quite unlike anything I've read in X-books before. It's an absolutely gorgeous extension of the promise of House of X, as mutants plan for the longterm survival of the species.
Hellions is less grand in ambition, but no less excellent, with a Suicide Squad inspired comedy that also uniquely leans into the new potential of the Krakoa era. Writer Zeb Wells is likely at his absolute best here, with picture perfect takes on Mister Sinister, Kwannon, Nanny, and a wild cast of misfits.
I was at C2E2 2019 when Black Cat was announced with a cheesecake J. Scott Campbell cover, and I pretty quickly wrote it off as a book built on nostalgia and sex appeal for the aging comics collector set. And like, hey, that's still a contributing factor to the sales of the work, but what matters is the interior story, and it's excellent.
This book is so much better than I ever would have guessed! Check out my interview with series writer Jed MacKay for a deep dive into the run!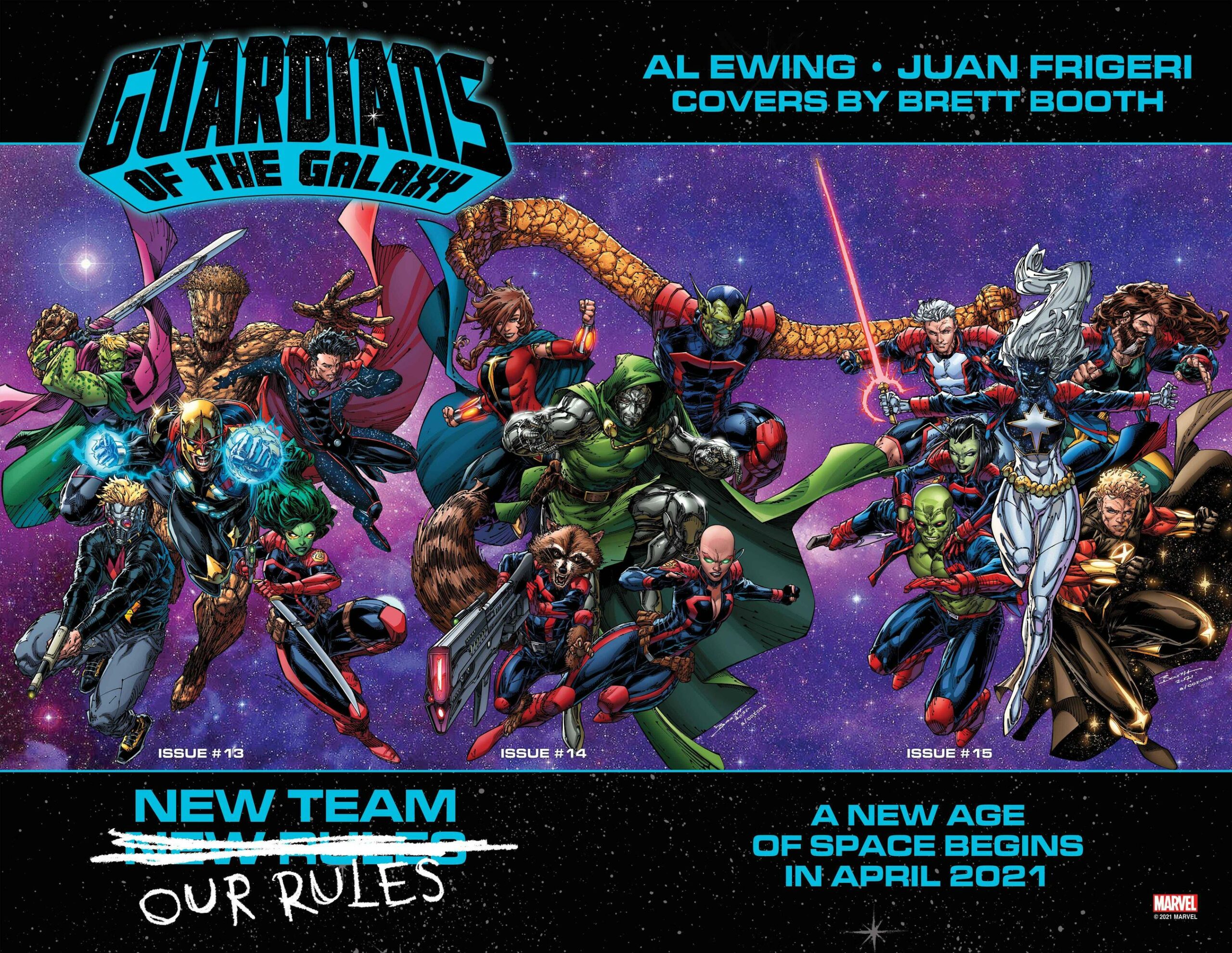 A very good comic book from two great creators (Al Ewing and Juann Cabal) that exploded onto my favorites (following some hesitation!) after Empyre concluded. Whether it's Richard Rider (Nova) dealing with the PTSD of the Annhilation Wars, or drunk Rocket Raccoon solving murder mysteries with major cosmic political ramifications, Guardians of the Galaxy rapidly went from a series I wasn't sure about to one of the best of 2020 and 2021.
Ewing's Guardians sadly only runs for 18 issues, concluding with the slight yet enjoyable Last Annihilation crossover event. Nonetheless, it's a breath of fresh air for a franchise that had stagnated. I recommend checking out this essay from Alexandra Iciek for more on Guardians and the Pursuit of Queer Planets.
I used to make jokes that Jack Kirby's Eternals were primarily good for helping readers get some rest on those sleepless nights, and well, I still will from time to time, but 2021 is certainly the most invested I've ever been in the Eternals. A lot of that has to do with the introduction to the MCU, with much of my enthusiasm also boosted by Gillen and Ribic's ongoing Eternals.
Eternals is Gillen's return to the Marvel Universe after four years away, and it's a brilliant fit, with the very open, yet very vast mythology of Eternals as his playground. Combine that sprawling mythology with Esad Ribic's, who has one of superhero comics highest batting average across runs on Thor: God of Thunder and 2015's Secret Wars, and Eternals fits right into the exciting creator-driven world-building of the likes of X-Men and Hulk franchises.
A variation on "What If," Spider-Man Life Story plays with the idea of Peter Parker actually aging through the decades – instead of operating on Marvel time – and the effect that a life like *that* would have on a character. Spider's Shadow is back to Spidey stories grounded in the sliding timeline, set specifically after Peter Parker famously obtained the black symbiote costume in Secret Wars #8.
The concept of "Life Story" is far from unique (George RR Martin delivers an excellent example decades ago in Wild Cards with The Great and Powerful Turtle), but Zdarsky, Mark Bagley and Pasquel Ferry's commitment to these projects, and deep understanding of what makes Spider-Man tick have made these the best Spider-Man stories of the era, and perennial best sellers for Marvel.

Personal Favorites (Smaller Scale)
Written by Al Ewing with art by RB Silva, You Are Deadpool is one of my favorite comics of 2018, and a wonderful way to spend an afternoon or three.
Halt and Catch Fire's Christopher Cantwell and Salvador Larocca take on the Doom challenge by cutting the Emperor off from Latveria – while the nation is very much under siege – and removing him from the safety of his armors, doombots, and loyalists.
Skottie Young and Humberto Ramos' Strange Academy is built on such a strong premise, it would have taken a truly dismal launch to tamper the excitement for this work. A school of magic set in the Marvel Universe – technically set up by Doctor Strange, but really run and operated by the various other magical Marvel beings we know – is too good to pass up.
Jed McKay and Alessandro Vitti deliver a fantastic 5 issue miniseries starring Taskmaster as he attempts to clear his name for the murder of Maria Hill.
Absolutely brilliant cosmic one-shot from Adam Warren. Runs circles around King in Black.
Gene Luen Yang is one of the best living storytellers, and his vision for the newly MCU popularized Shang-Chi is a welcome addition to the mythos.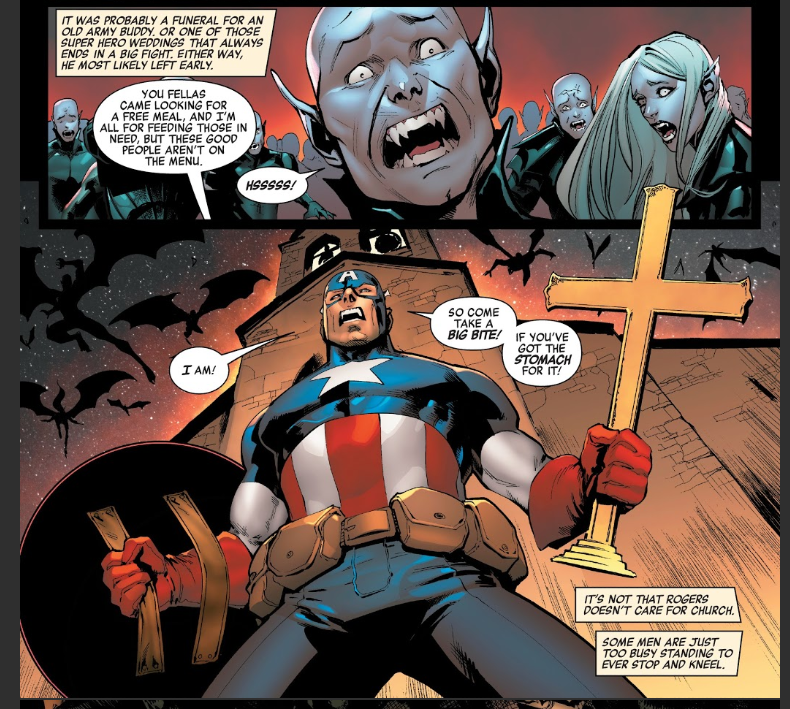 Big Name, Little Impact
One of the curious traits of "Fresh Start" is how so many of the biggest characters and runs are ineffectual and quarantined to their own silos of the Marvel Universe. Like anything, mileage will vary, and you'll find fans of all these runs, but in my opinion, the likes of Avengers, Fantastic Four, and Amazing Spider-Man all fail to excel, despite very long runs and consistent creative teams.
Yet, given their size and stature, it's worth including on the guide here so "Fresh Start" readers are aware!
Aaron's Avengers (with collaborator Ed McGuinness) is full of huge ideas and inconsistent results. From reinventing the Celestials role in forming Earth's Mightiest Heroes to Agents of Wakanda to the legacy of the Starbrand, Avengers is playing with enormous swaths of the Marvel Universe with no signs of slowing.
Avengers also spins into its own alternate reality event, with 2021's Heroes Reborn.
Steady. That's the word I'd use to describe the state of Peter Parker in the "Fresh Start" era. The Nick Spencer written Amazing Spider-Man is precisely the same level of dependable since launch, although as much as I love Ottley's art, it's genuinely difficult to get over his Peter and Mary Jane looking exactly like his work on Invincible.
Friendly Neighborhood Spider-Man by Taylor and Cabal is a worthwhile addition for some of the better Spidey work, centered around excellent humor, and the fact that issue #6 is one of my favorite comics of 2019.
I won't pretend to love the series, but Marvel's relaunch of a new Fantastic Four #1 after a three year hiatus is an automatic inclusion on "Fresh Start's" essential moments. Dan Slott's tenure with the first family is definitely not for me, but again, this is a long running work with no major signs of slowing.
I have to admit that like a lot of modern readers, I have no ingrained interest in Conan the Barbarian. I'm well aware of the Roy Thomas / Barry Windsor-Smith / Sal Buscema days when 70's Marvel Comics swam in the blood of the conquered, but the trend has largely passed me by. So it's with some surprise and reluctance that I find myself caving in to Marvel's enormous push to restore Conan to prominence in 2018 and beyond.
Nonetheless, Marvel is very committed to Conan, launching a number of series in the Conan-verse, and including Conan in everything from Savage Avengers to Marvel 2099 to a "Serpent King" crossover featuring Moon Knight. Likewise, the fact the core Conan series is written by Avengers architect Jason Aaron is no accident.
I don't think Conan's splash into Marvel's "Fresh Start" made anywhere near the noise editorial would have hoped, but there's no denying the significance, and the fact that things like a Conan and Deadpool team-up set during King in Black are here to stay.
For the full list of Conan comics in the Marvel Universe, check out Comic Book Herald's Conan reading order.
The post Marvel Fresh Start Fast Track Guide (2018 – Present!) appeared first on Comic Book Herald.