Milk Jug Pumpkins Halloween Craft
These Milk Jug Pumpkins are fun to make and great to display for Halloween! Create this easy craft with the kids this year.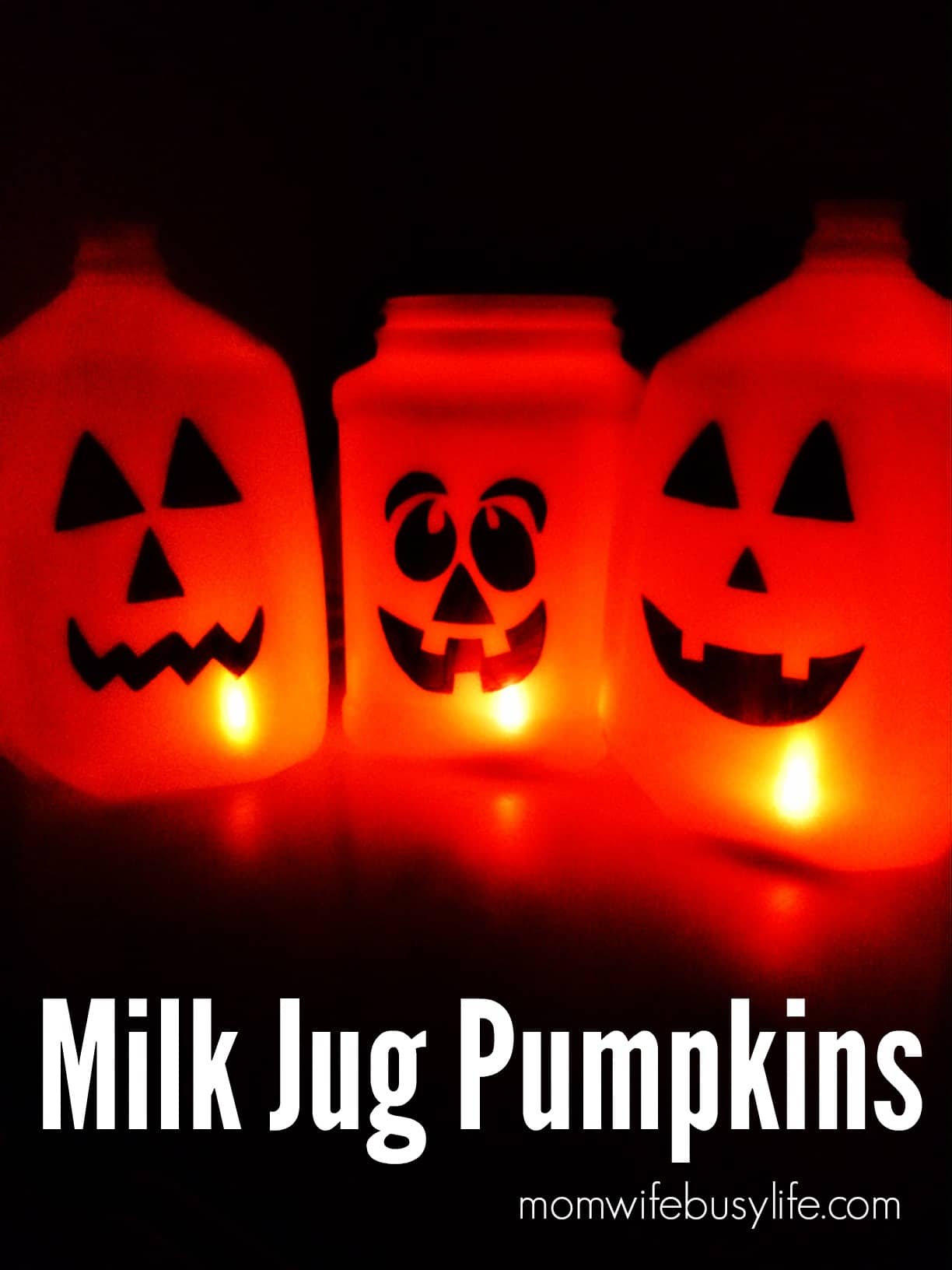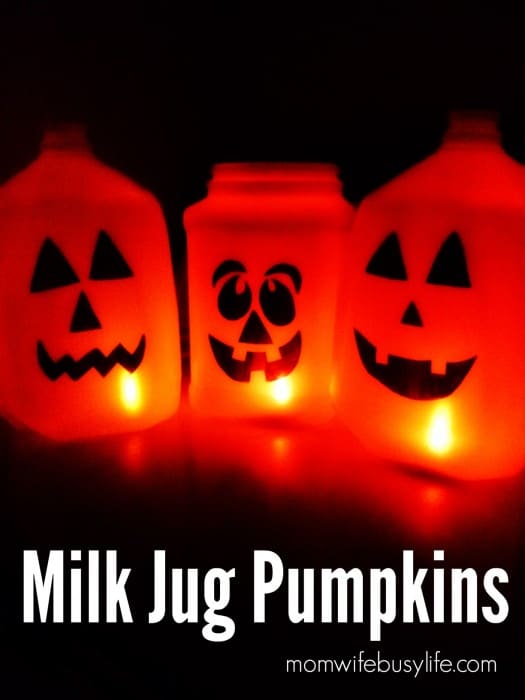 Last week, I posted about making these adorable and easy Milk Jug Ghosts.
This week, I wanted to tell you about the Milk Jug Pumpkins we made!
When I made the ghosts last week, I purchased flameless tea lights thinking they were white. When I got home and tried them out, my Milk Jug Ghosts were orange. I didn't like that and thought that the light would look better in pumpkin milk jugs.
We saved more empty water jugs (you can use clean milk jugs, too) as well as empty laundry detergent pod containers and made these adorable Jack-o-Lanterns!
>>> Creative Pumpkin Crafts <<<
I ended up finding some white flameless LED votive candles after all, so now I have a mix of Milk Jug Ghosts and Milk Jug Pumpkins!
Milk Jug Pumpkins
Supplies:
Empty water or milk jugs (or other empty white containers)
X-ACTO Knife *for the parents only!
Directions:
Draw a pumpkin face on the side of the milk jug with a marker. (If you need ideas, go here!)
*Parents only! Cut out a square in the bottom of the back of the milk jug with an X-ACTO knife.
Place the flameless LED candle inside and display at night!
Pumpkin Face Ideas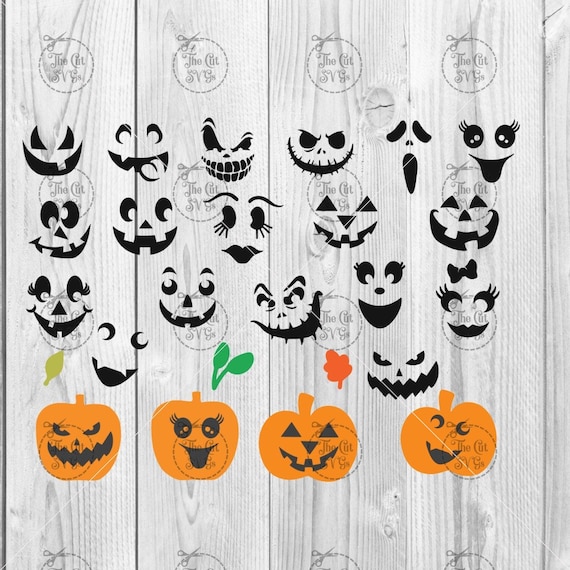 Jack-o-lantern Faces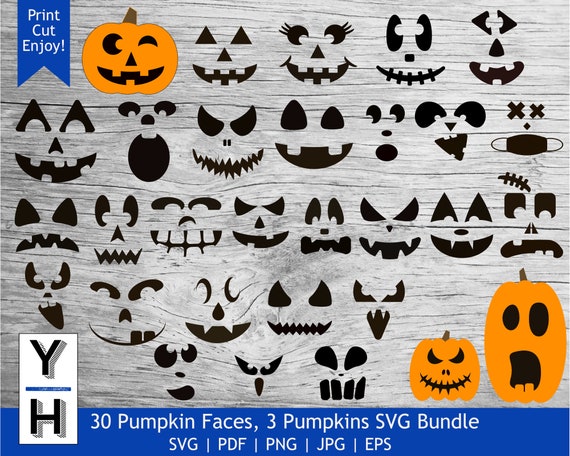 30 Pumpkin Face Bundle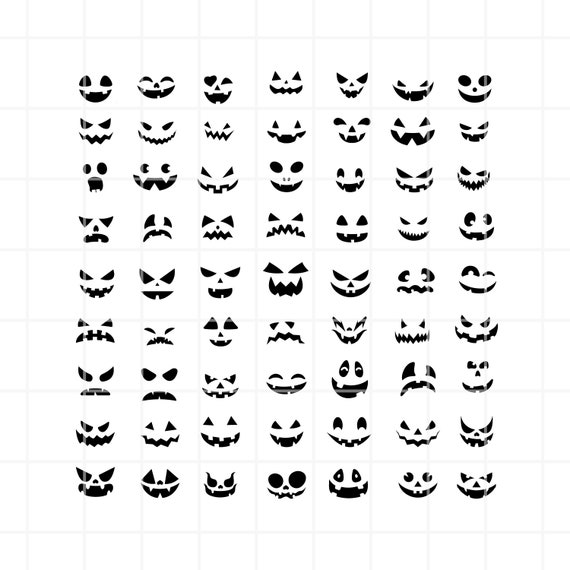 Pumpkin Faces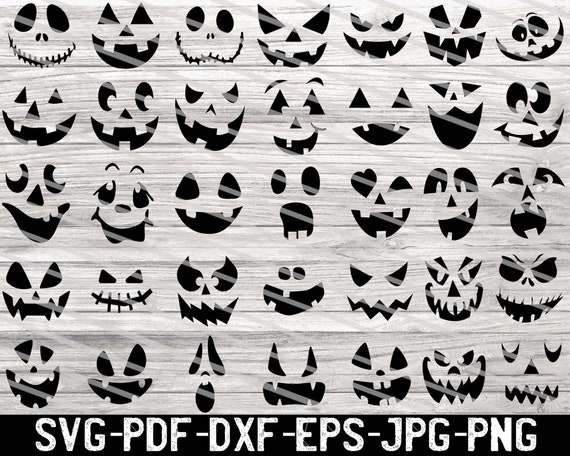 Pumpkin Face Bundle
More Halloween Ideas: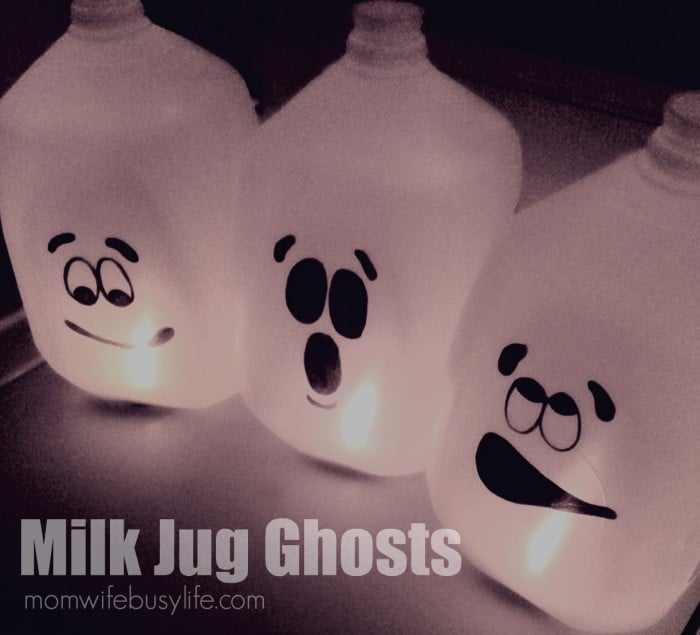 Create these Milk Jug Ghosts to display with your Milk Jug Pumpkins above!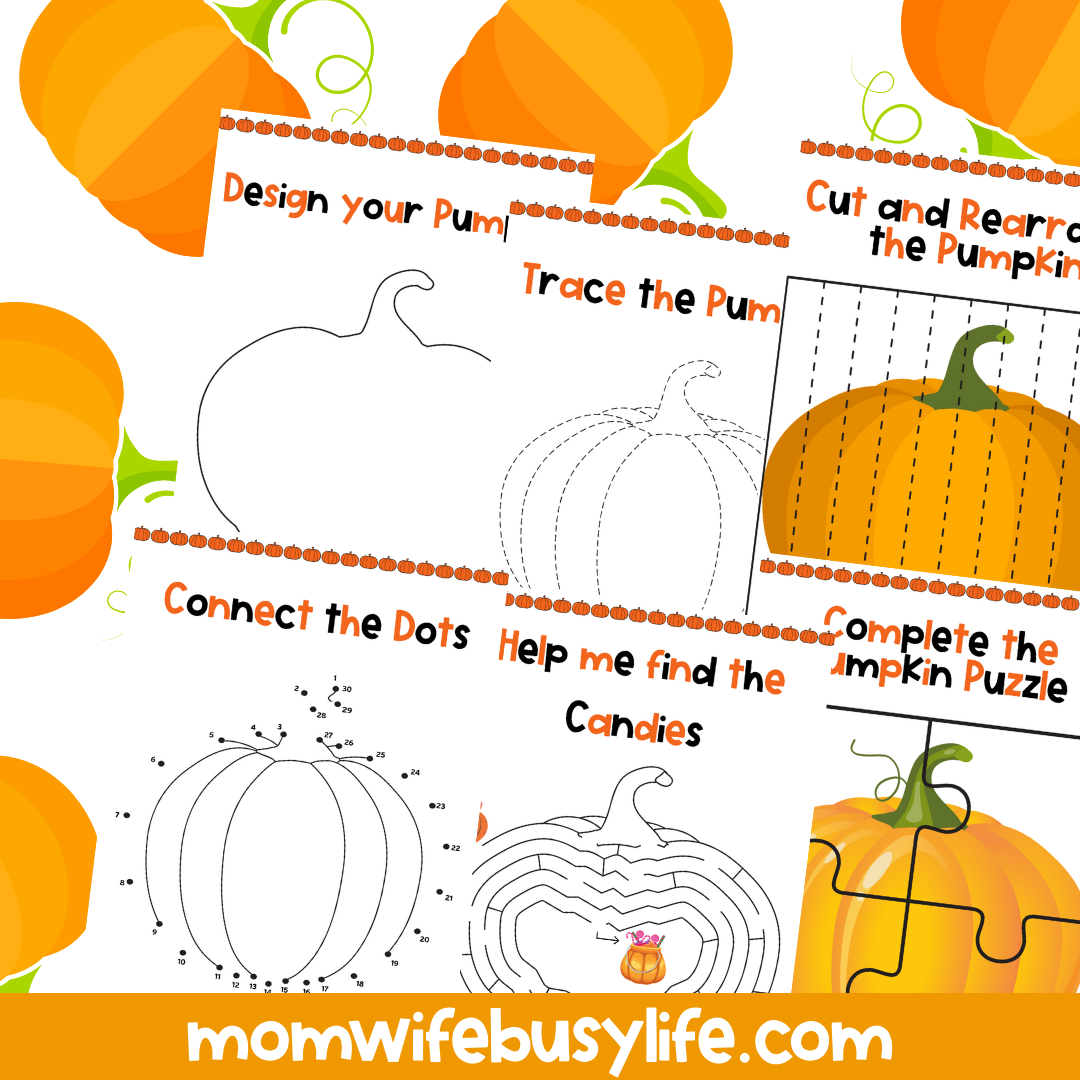 Print this FREE Printable Pumpkin Activity Pack! Design a pumpkin, trace the pumpkin, cut and rearrange the pumpkin, connect the dots, complete a maze, and work on a puzzle!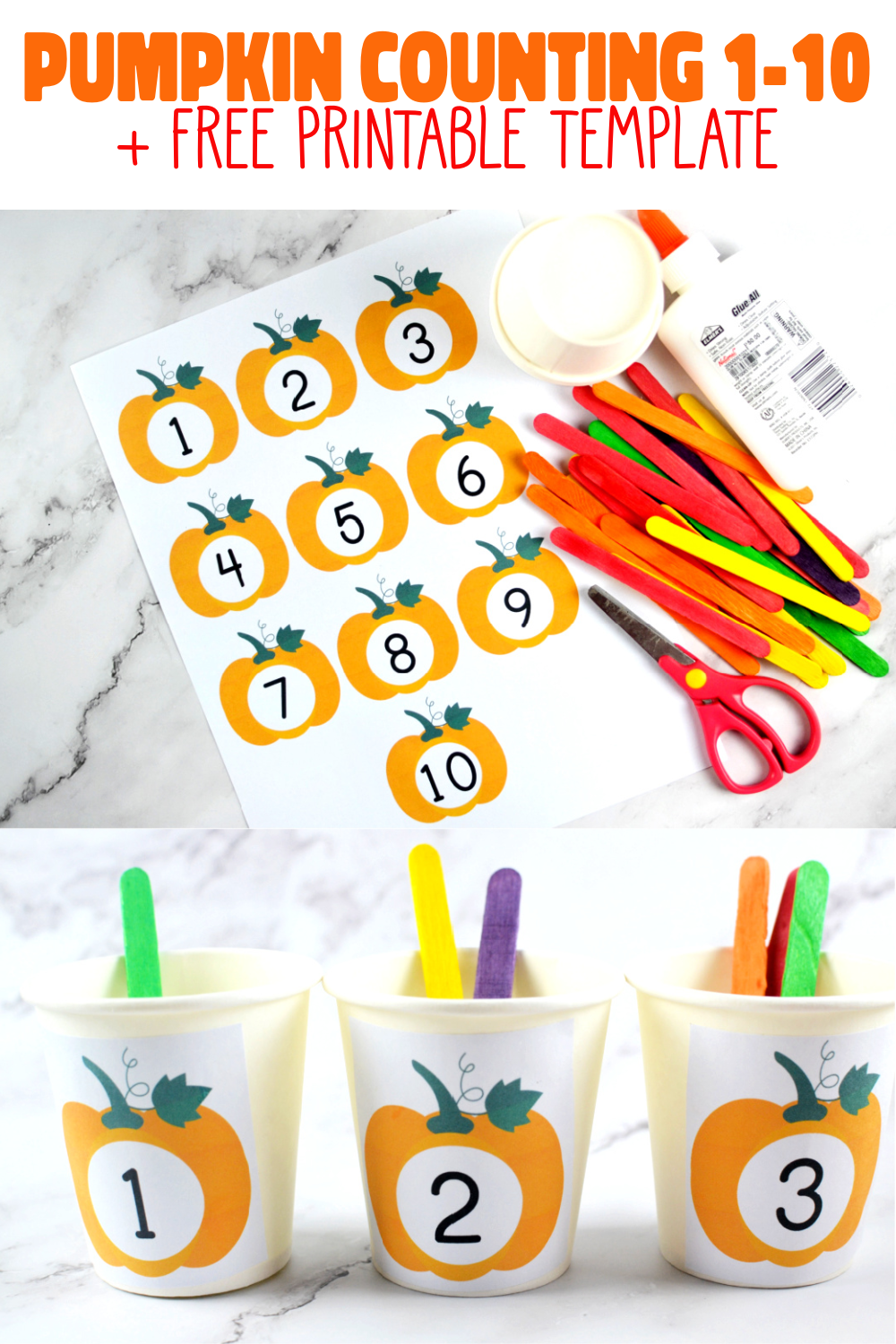 Print our free pumpkin template for this fun Pumpkin Counting 1-10 activity!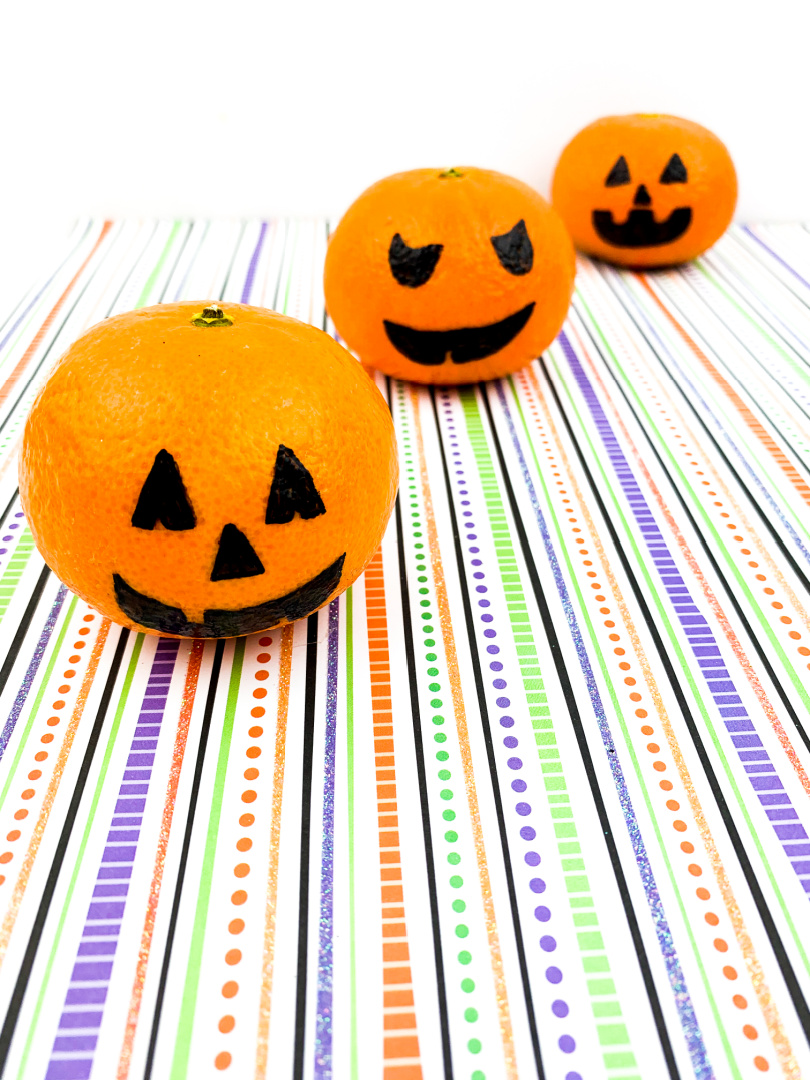 Create Jack-o-Lantern Oranges to display this Halloween!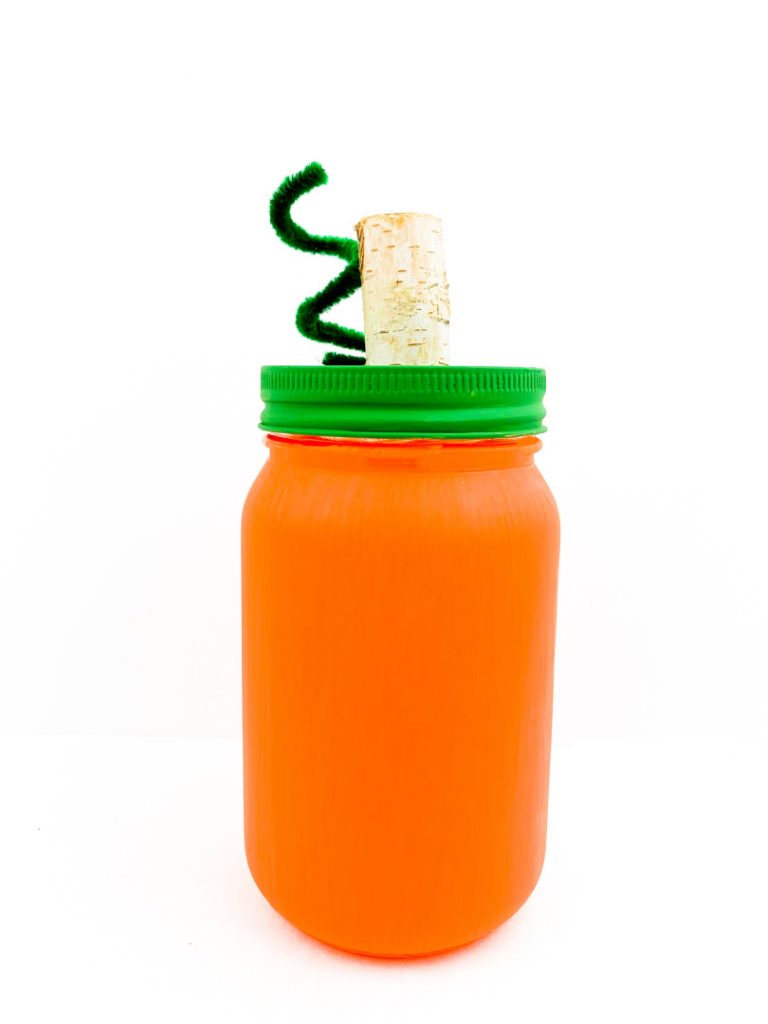 Create this mason jar pumpkin craft this fall season. Place a flameless LED candle inside and watch it light up!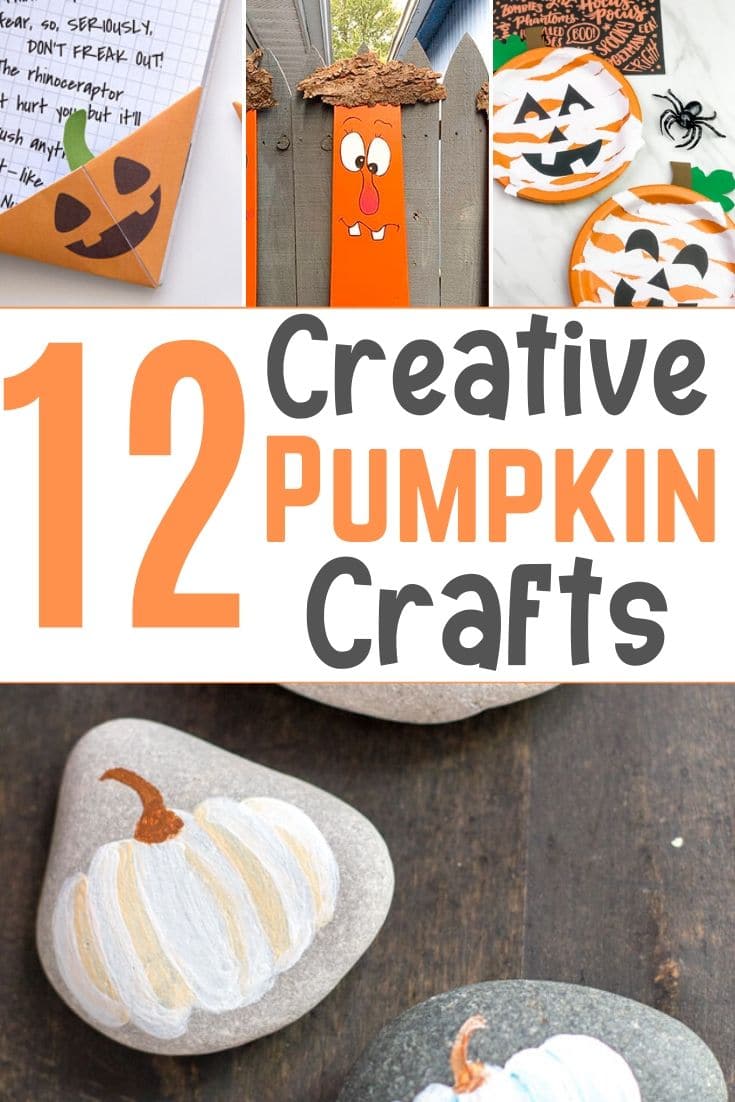 Looking for more pumpkin crafts? Don't forget to check out our list of 10+ Creative Pumpkin Crafts to create this year.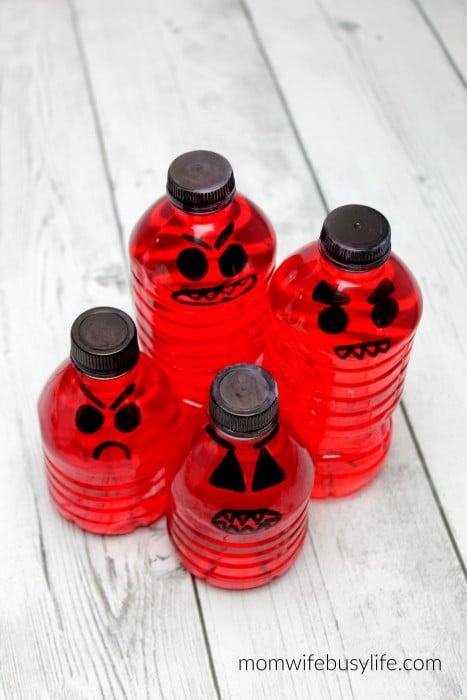 Kids will enjoy creating Vampire Blood in a Bottle! Draw fun faces on your bottle and display these at your home this Halloween!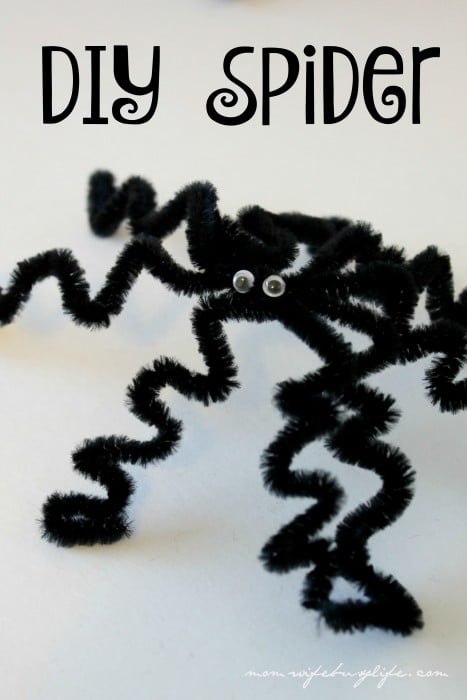 Create a Spooky Spider out of black pipe cleaners! These adorable spiders with googly eyes are great to set around your home (or stick in sticky spider web for decoration!)
These Vampire Doughnuts are great for a school Halloween party or a tasty morning treat on Halloween for the kids!
Do your kids love making slime as much as mine do? Try this orange crunchy Halloween Slime Recipe Without Borax.
Pumpkin Shaped Pizza Pockets are fun to make a tasty! Allow the kids to help with this fun recipe this year.
If you are having a classroom party this year, here are a few Halloween Party Favor Ideas to give to the kids!
Looking for the perfect costume for a girl this year? Dress as a princess! Here are Princess Halloween Costumes for Girls that are worth investing in this Halloween.
The post Milk Jug Pumpkins Halloween Craft appeared first on Mom. Wife. Busy Life..