Moving Paper Caterpillar Craft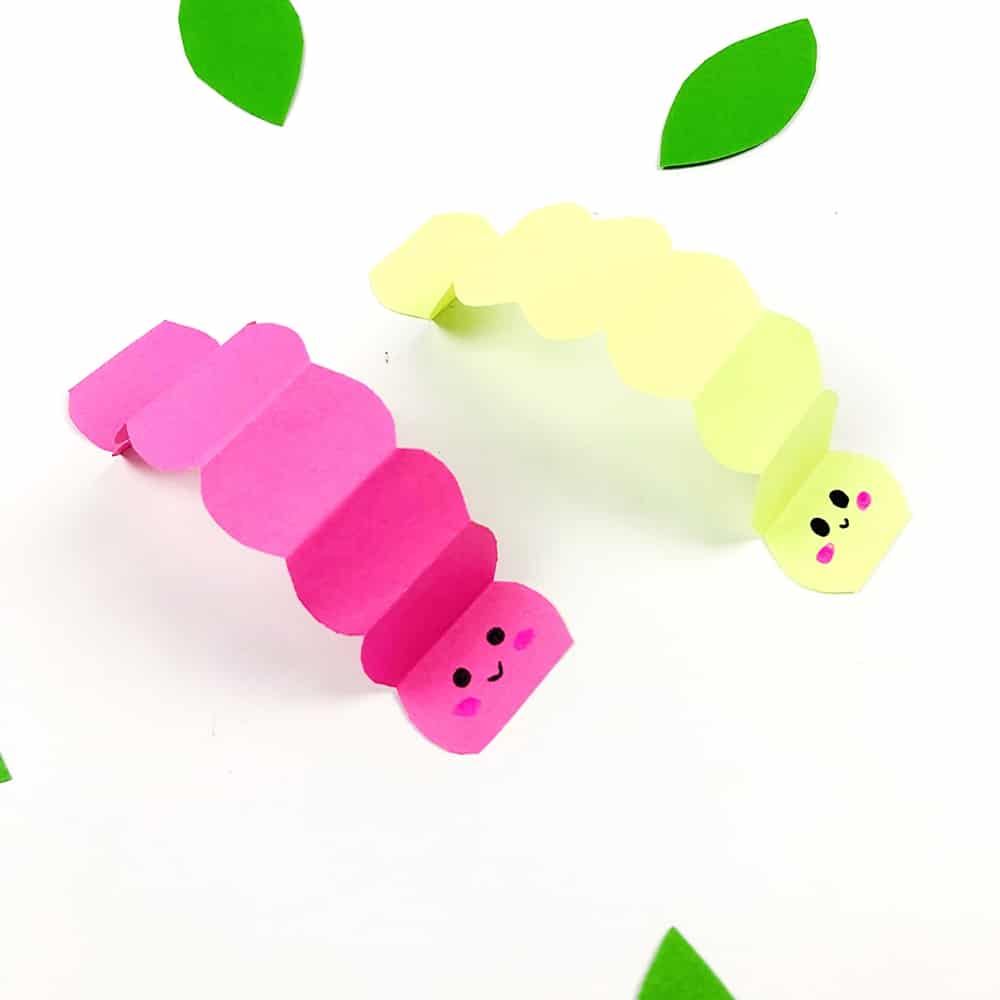 By using this site, you agree to our Terms of Use. This post may contain affiliate links. Read our disclosure policy. 
Follow us on Instagram for more fun ideas for kids!
This Paper Caterpillar Craft is creative and fun! All you need is paper – in whatever color that the kids want! Perfect imaginative play! 
When you can create a cute caterpillar craft in just minutes of time, why wouldn't you? We've made this time and time again and created blue caterpillars, red, pink – and more! We've even given them names and created a fun play where they were given voices, parts, and more! 
We tend to like this craft during the warmer months because of the bright colors and because it reminds us of the Hungry Caterpillar book! 
Have the kids create a background with green paper and let them create a fun scene as well. The options are endless when you can make your own caterpillars!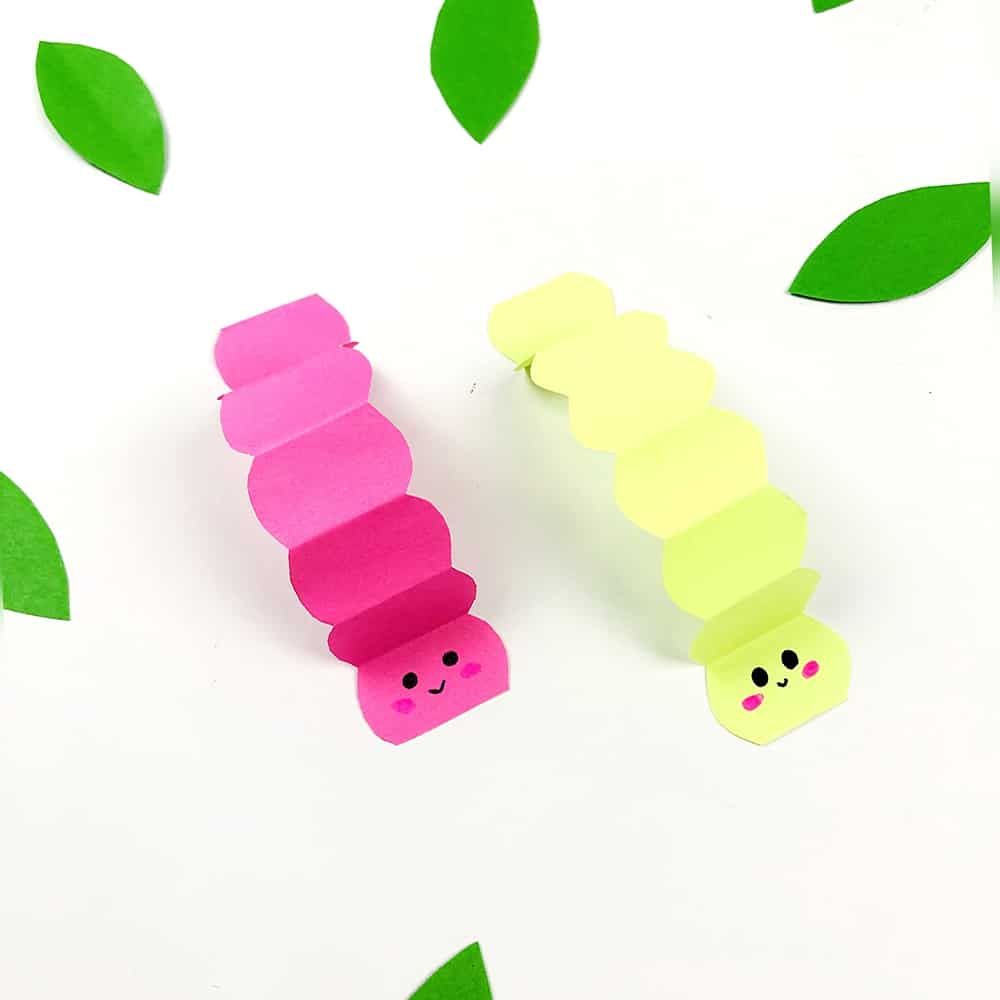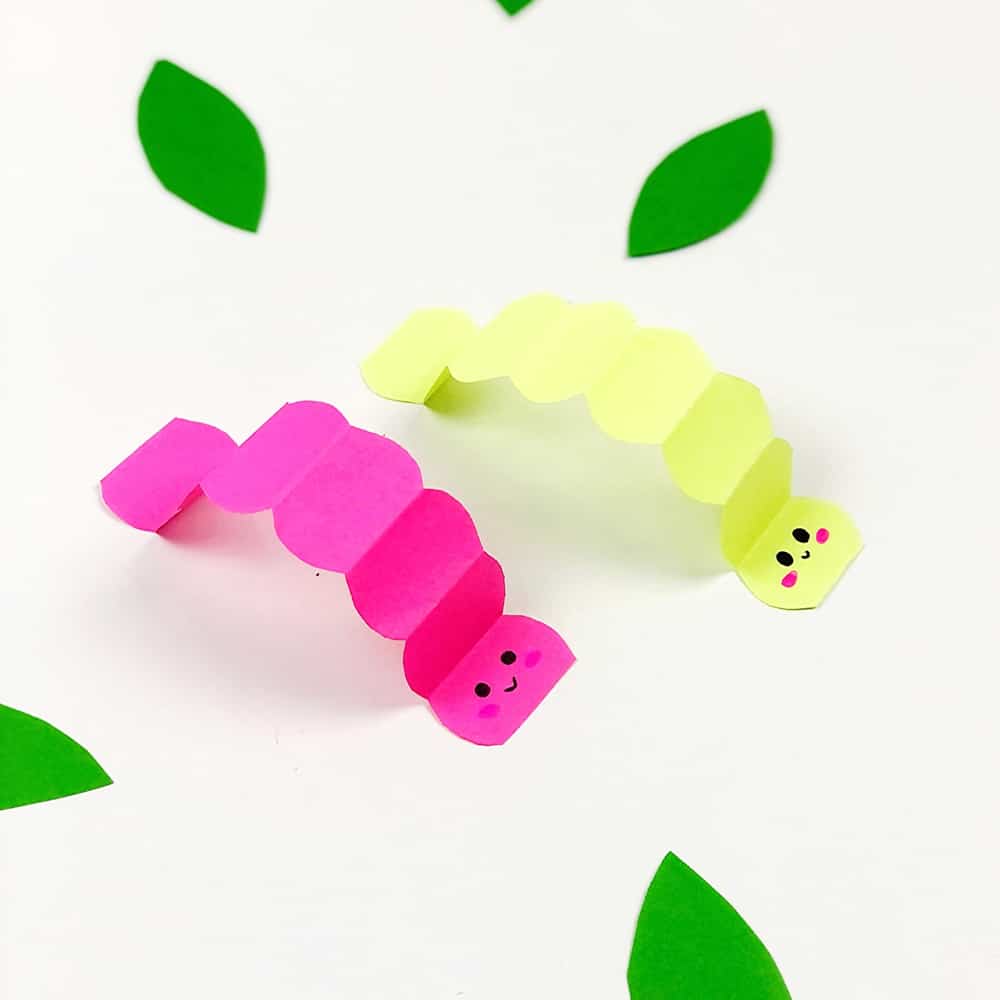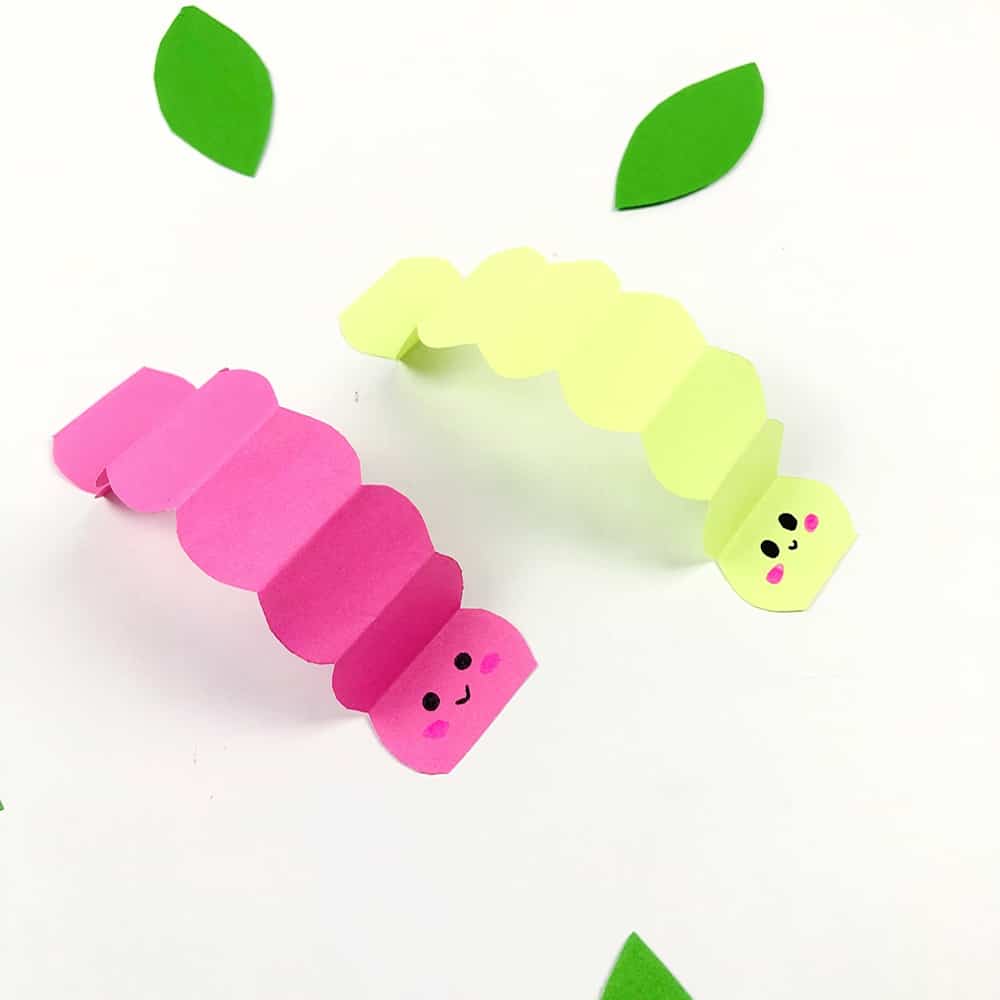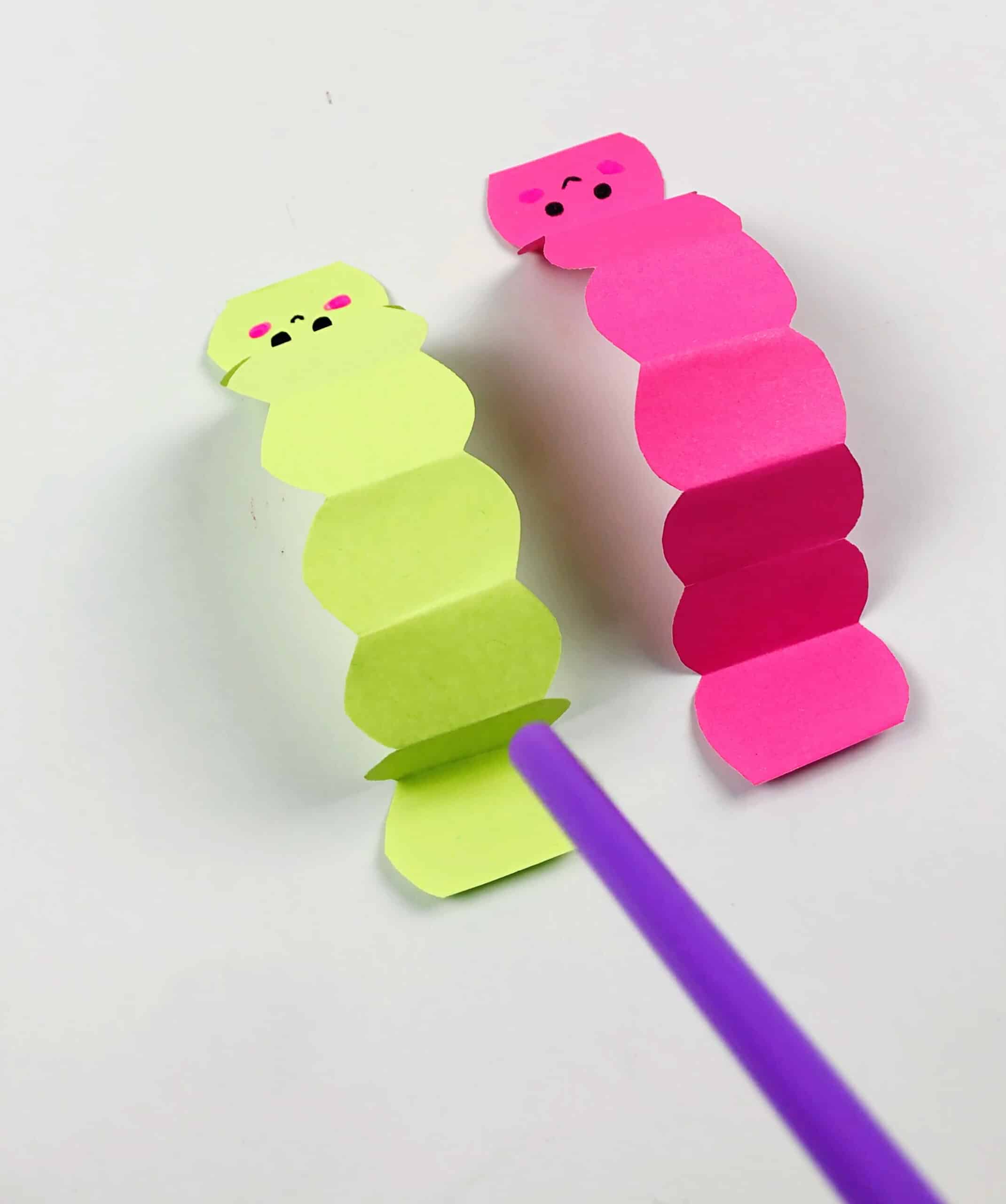 What are some fun activities to do with a paper caterpillar?
This was part of the fun that I had with the kids. We drew faces on the caterpillars, we played with them and gave them voices, and we even just worked on our folding skills on who could make the fastest caterpillars. It was so much fun to just allow our brains to be creative! 
Paper Caterpillar Craft – Supplies
Scissors
Pen
Colored paper
Straw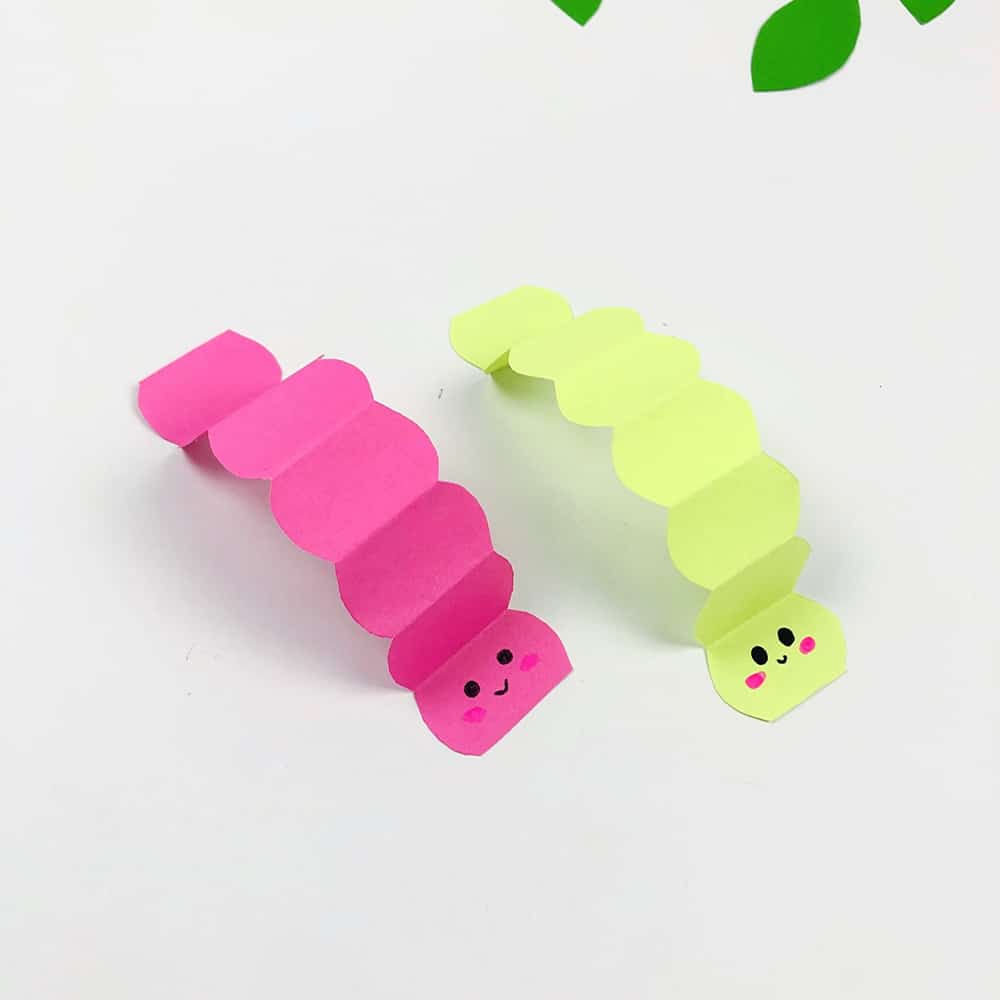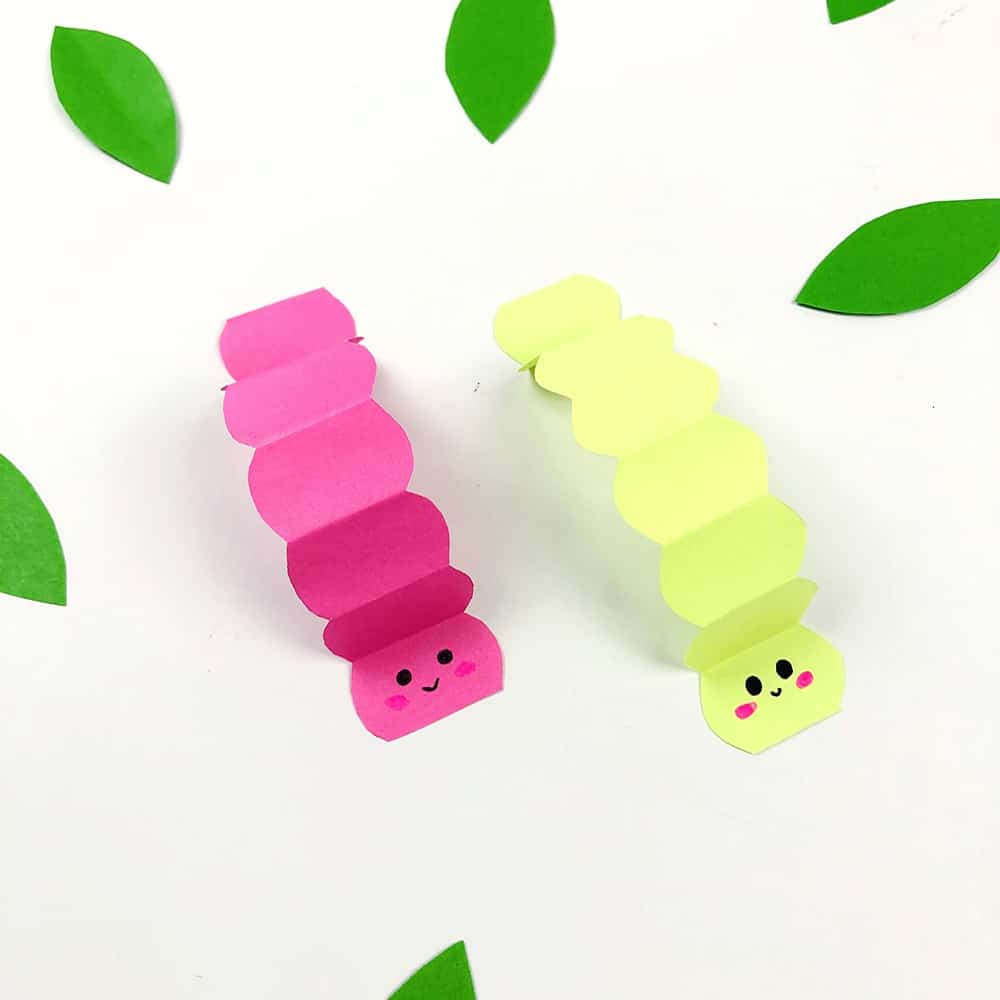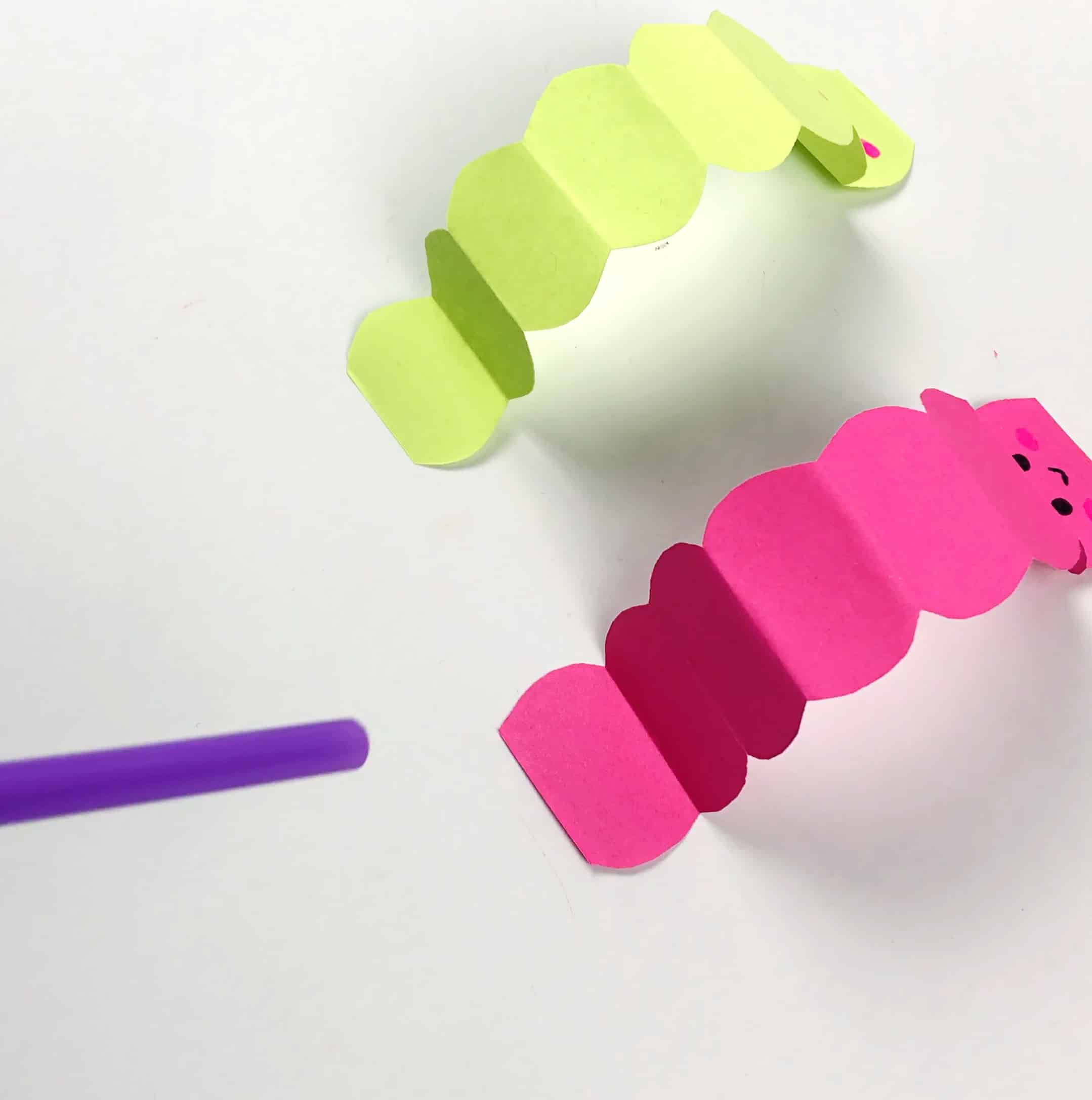 How is making crafts good for fine motor skills? 
One of the biggest perks of this craft is that it works on fine motor skills. The kids will be able to work on scissor skills as well as folding skills, and that makes use of their hands and abilities.
Of course they will love blowing on the straw too to make them move!
I also love that this simple paper craft is great for helping them work on their directional learning. Once they realize that they can make a paper caterpillar, their learning confidence is going to grow, and they'll want to venture out and make even more fun crafts! 
This is the perfect starting craft to show them that they can create and be proud of their creation! Have them cut out varying colors of paper strips and create as many caterpillars as they want! 
INSTRUCTIONS
Yield: Paper Caterpillar Craft
Paper Caterpillar Craft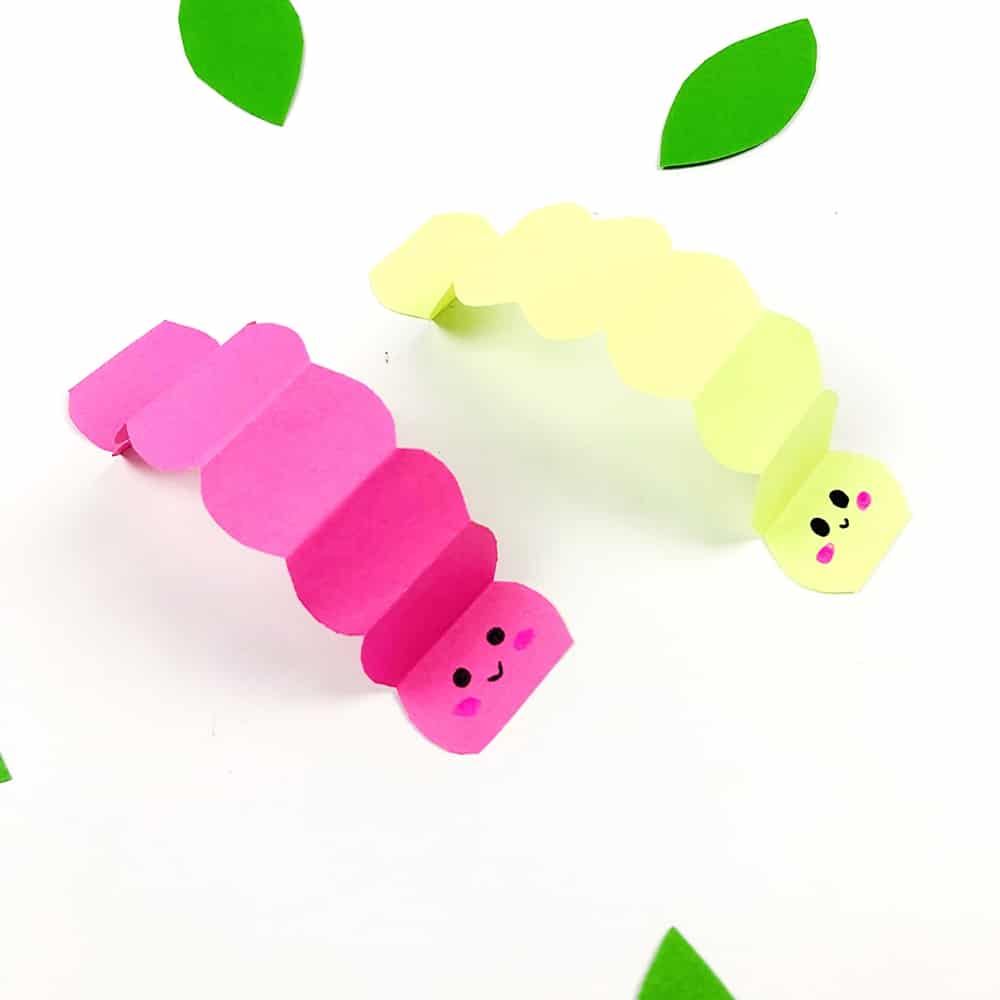 This Paper Caterpillar Craft is a great way to encourage the kids to be creative!
Materials
Scissors
Pen
Colored paper
Instructions
Start by cutting out paper sized 1.5" wide x 6" long.
Start at one end and fold it into sections and then start at the other end, meeting in the middle.
Unfold, and you'll have the ripples of the caterpillar.
You can then draw on the face.
Use a straw to blow the caterpillars to move them!
More Fun Craft Ideas
The post Moving Paper Caterpillar Craft appeared first on hello, Wonderful.