Nuts And Bolts Interactive Light-Up Valentine's Card PP577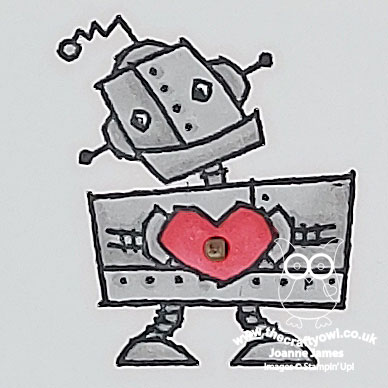 Today it's Sunday and time for this week's new challenge over at The Paper Players! It's the turn of the fabulous Laurie to host this week and she has a fun theme challenge for you to work with: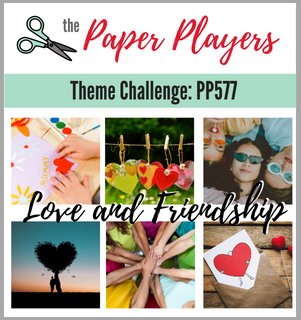 Love and friendship is our theme this week and my card today is all heart (perfect for the hearts challenge over at Double D). I used the sketch layout over at Paper Craft Crew and decided to put into practice an idea I've been wanting to try with another Valentine's card using the awesome 'Nuts & Bolts' stamp set - take a look: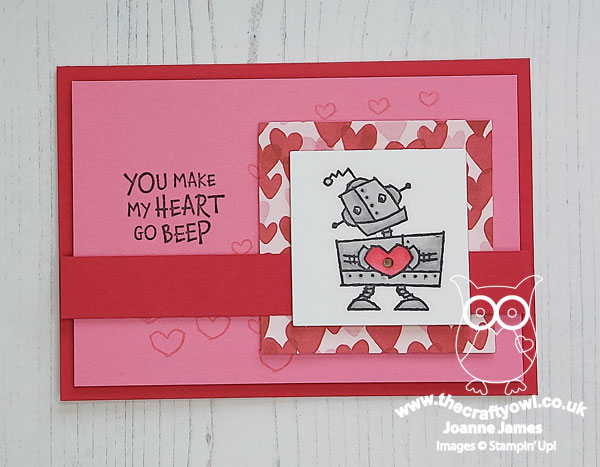 At first glance, my card is quite simple: some stamped tone-on-tone hearts on my pink layer, a square of heart-patterned Sweet Talk designer paper and a robot, coloured with my Smoky Slate and Real Red Stampin' Blends.
The best part about today's card though? It lights up! I used a simple circuit and a red LED to give my heart a fun Valentine's glow: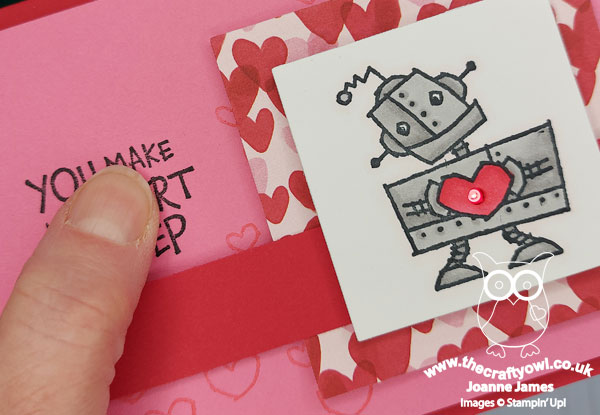 When you press the sentiment, it light up the heart - check it out on the video clip below:
This type of card is so easy to create - and the interactive element makes for a super-cute card, right?! I also used an offcut strip of paper and one of the other robots in the set to decorate the inside of my card: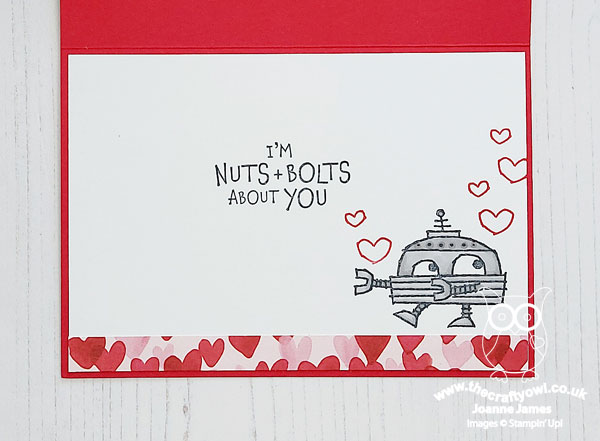 Here is the visual summary of the key products used on today's project for you to pin for easy reference: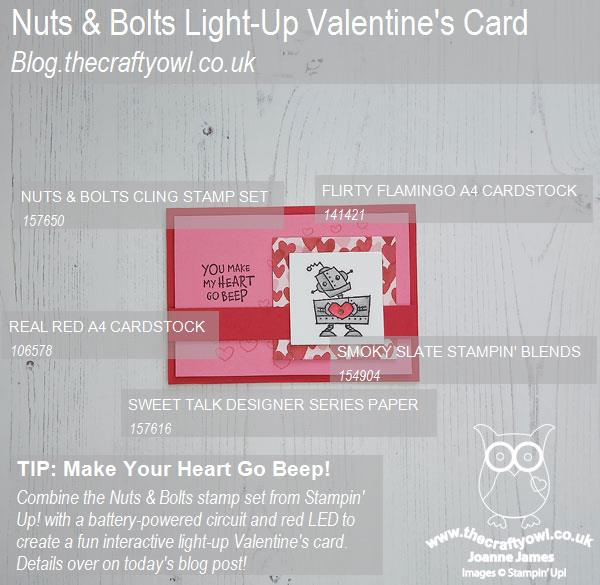 You can see all of my Product and 'How To' summaries on my 'How To - Tips and Techniques' Pinterest board in case you've missed any. 
I'm also linking today's card up for a second entry over at SUO Challenges where they are all about Valentine's Day for their current challenge.
Before you reach for your ink and papers, check out what our amazing team has created to inspire you this week:
The Paper Players Design Team
Here's a quick recap of our challenge rules:
 
1.  Create a new paper project
2.  Upload your creation to your blog with a link back to us and provide a direct link to the post featuring your challenge submission.
3.  Please link your card to no more than four challenges, TOTAL.
4.  Have FUN!
Enjoy your day; I'll be back tomorrow with another project. Until then, happy stampin'!
Stampin' Up! Supplies Used: