On Reimagining the Infinite Dramatic Scope of Shakespeare and His Immortal Characters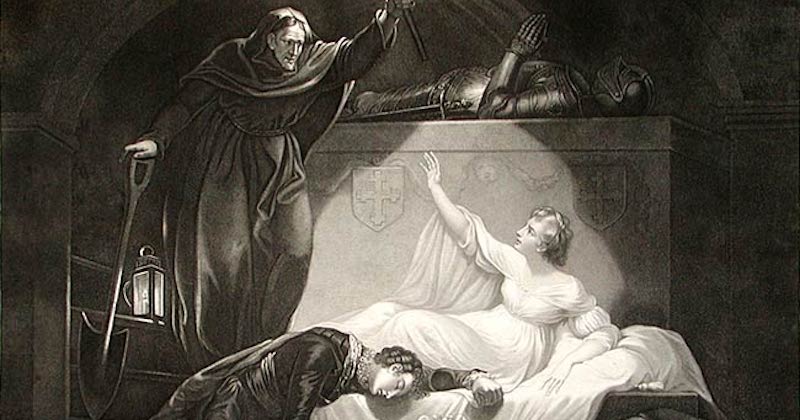 In my novel, Waking Romeo, I re-imagined Romeo and Juliet in a bleak future, destroyed by forwards-only time-travel… then I wove in some Wuthering Heights, just for good measure. Sounds a bit out there? Well, when it comes to Shakespeare retellings, there are no limits. You've got the weird… you've got the wonderful… and you've got a universe of heart in between. Yep, the Bard's plays are layered so deep, that anything—nay, everything—is possible.
But the very idea of such infinite dramatic scope eventually got me thinking. What if you took a Shakespearian play and didn't tweak the era… or the setting… or some other crucial element of plot? What if the only thing you changed was the point of view? Could that be enough to create something new and compelling? For me, the answer is a delighted absolutely. If you care to go on that journey, here are five cracking titles that revolve around one of Shakespeare's original plays, but which tell the story from a different perspective.
*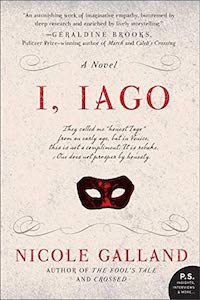 Nicole Galland, I, Iago 
It's hard to read Shakespeare's Othello without forming a powerful dislike for Iago, the play's scheming villain. But what if you could understand the infamous fiend a little better? Galland's novel I, Iago provides more than just insights—it's a whole character study. Both a prequel and a retelling, the novel starts with Iago's backstory, then follows the events of Shakespeare's play, as seen from Iago's unique point of view. Carefully researched and beautifully realized, I, Iago brings humanity—and context—to one of literature's most enduring antagonists.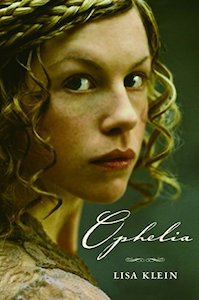 Lisa Klein, Ophelia
Ever read Shakespeare's Hamlet and wished you knew a little more about poor Ophelia? Perhaps you wondered who she was as a person, beyond her role as daughter, sister, and potential wife? Well, wonder no more. Klein's young adult novel tells the story afresh, this time from Ophelia's perspective. Finally given fleshed-out depth, the Ophelia we meet on the pages is witty, clever, and empowered. Moreover, this book is accessible—fear not the language, dear readers!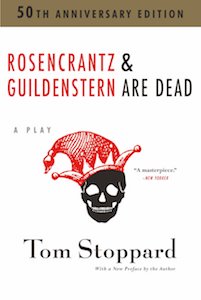 Tom Stoppard, Rosencrantz and Guildenstern Are Dead
No list would be complete without some existential tragicomedy, and who better to take us there than Tom Stoppard. Rosencrantz and Guildenstern Are Dead lifts two laughably minor characters from Shakespeare's Hamlet and builds a whole new play around them. Set in Denmark with the events of Shakespeare's Hamlet playing out in the background, this is absurdism at its finest.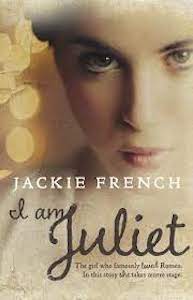 Jackie French, I Am Juliet 
Care to put yourself in the shoes of a young, star-crossed lover as she burns through love—then death—at a breakneck pace? If so, you'll delight in I Am Juliet by Jackie French. This novel for middle-grade readers (ages ten and older) follows the plot of Shakespeare's Romeo and Juliet, but it tells the story through the eyes of 13-year-old Juliet Capulet. French offers an intimate insight into Juliet's mindset, but also into her world. In particular, what it might have felt like to be a young girl in a male-dominated society, where gender curtailed choices.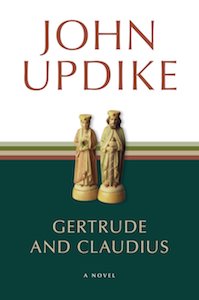 John Updike, Gertrude and Claudius
Shakespeare's play Hamlet kicks off with a powder-keg dynamic for its titular character—his father is dead and his mother has married his uncle. But how did things get so complicated? In Gertrude and Claudius, Updike explores the lives of Hamlet's mother, father, and uncle before the Prince of Denmark vowed his revenge and took center stage. A prequel that ends just after the start of Shakespeare's play, this ambitious novel gives insights into characters who—in the original text—were largely supporting.
__________________________________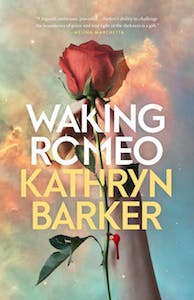 Waking Romeo is available from Flatiron Books. Copyright © 2022 by Kathryn Barker.