Panasonic Cordless Iron Review
A couple of months ago I was ironing some pieces for a quilt. The best place for me to set up our iron has the plug on my left and I iron with my right hand. I'm constantly trying to get the cord out of the way so I don't accidentally iron and burn up the cord. I needed a break from ironing so I checked my e-mail and had literally just received an e-mail asking if I'd like to try out a Panasonic Cordless Iron. My answer was YES!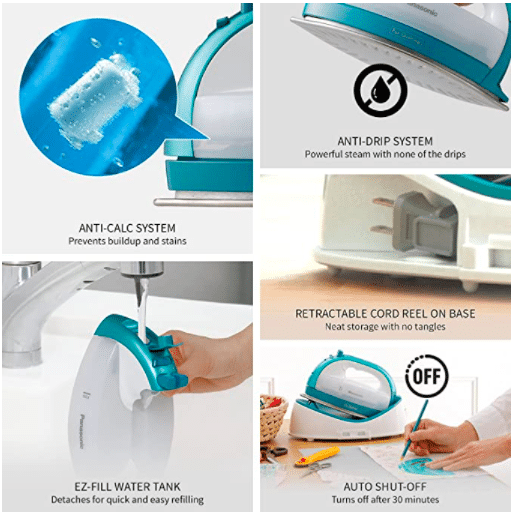 The Panasonic Cordless Iron, Portable 360-Degree Freestyle Dry/Steam Iron is a versatile and powerful tool that can help you tackle any fabric. The cordless design means that you can take it anywhere, while the 360-degree freestyle soleplate ensures that you can iron those hard-to-reach areas with ease. With both dry and steam settings, this iron can handle any fabric, whether it's delicate or tough. Plus, the self-cleaning function keeps your iron working like new. Whether you're a professional or just starting out, the Panasonic Cordless Iron is a great choice for anyone who wants to get the job done right. In my opinion, it is the best quilting iron out there for the price. 
Dimensions: 7.13 x 11.5 x 8.95 inches
Weight: 1lbs

Cordless

Ultra-Smooth Glide with a Curved

Non-Stick Soleplate: Nickel-coated stainless-steel

360° Movement with Precision

Powerful Vertical Steamer (Drips or Build-up)

Carrying Case

3 Temperature settings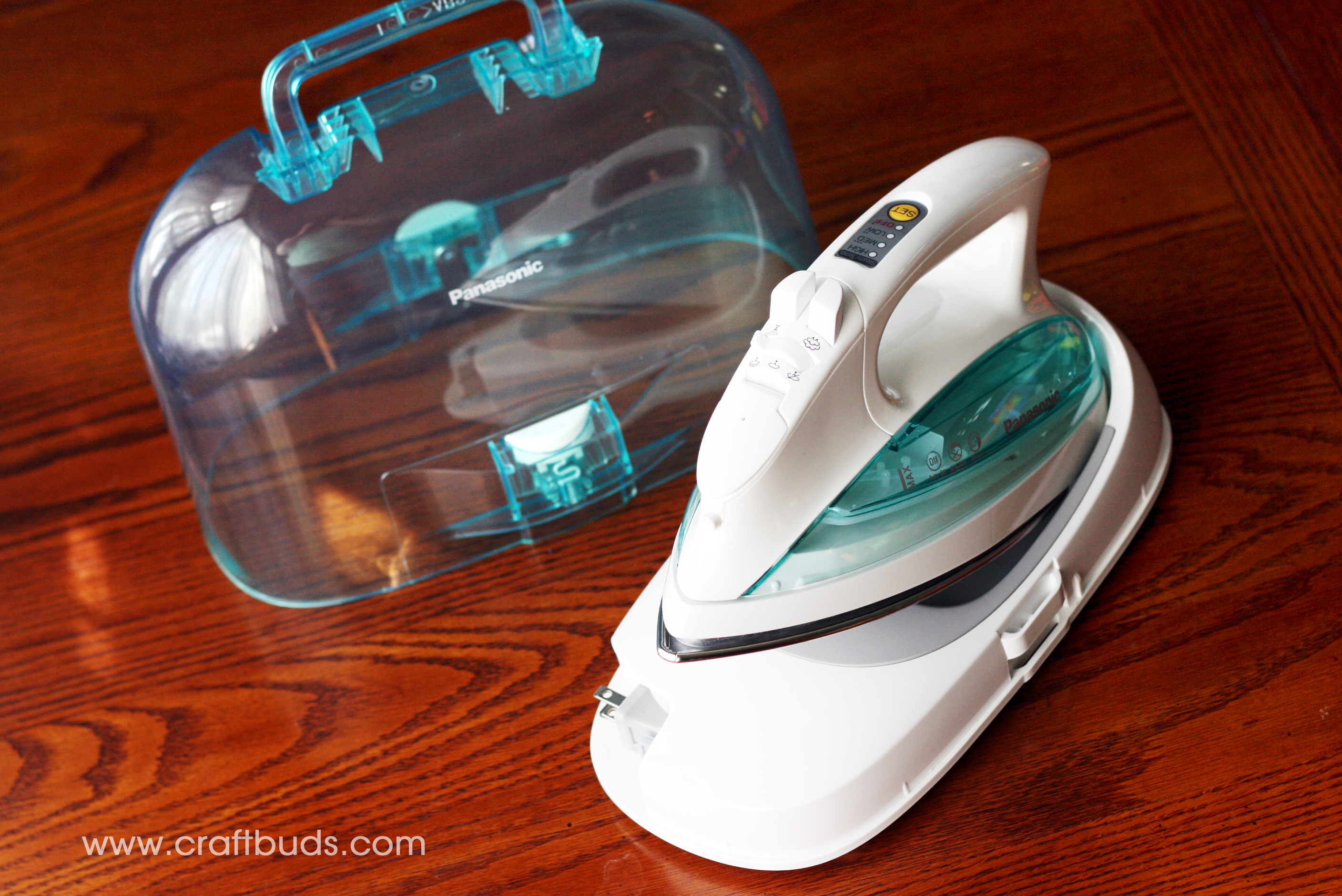 I've had the iron for a while now and have been able to give it a good test run. I will definitely be using this iron now to replace my old one! It comes in a pretty carrying case with a handle that has worked well just for carrying it around the house. It would be especially great for someone taking it to quilt or sewing groups. There's also a charging base with a retractable cord. The iron has a lot of great features. One of my favorites is that the water tank is detachable so I can just take the tank over to the sink and fill it up. No more trying to pour water into a hot iron! The water tank also has a lid to seal it shut.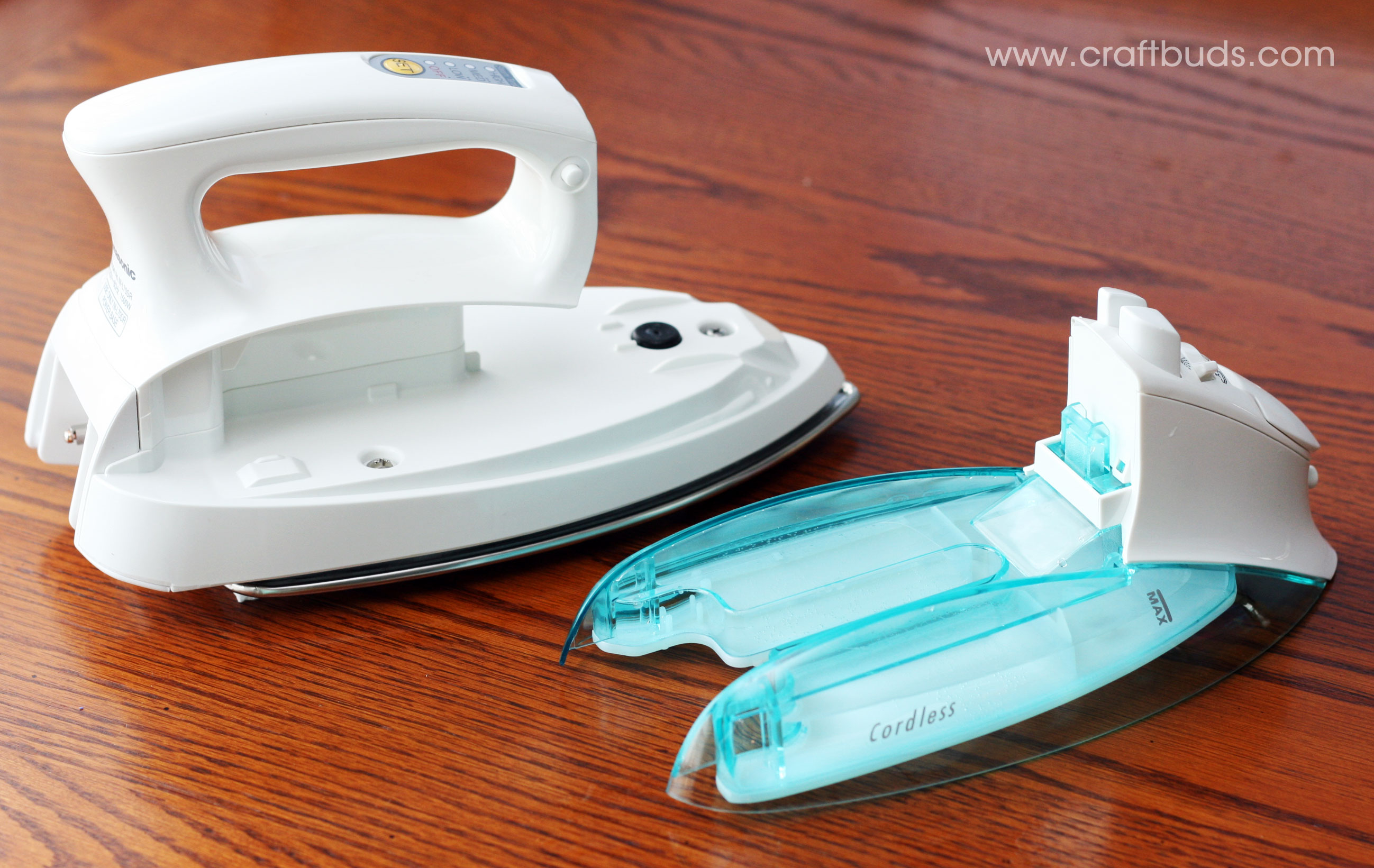 There are 3 steam settings to choose from; off, low or high. The steam also works vertically so you can use it to steam a hanging garment. Just push the steam button! I tried to take a photo but it turns out it's difficult to steam a shirt and take photos at the same time. You'll have to take my word for it that lots of steam come out! There's also a spray mist button which works great on stubborn wrinkles. I found the steam to be nice and steady while ironing and I didn't get any water spots on my fabric.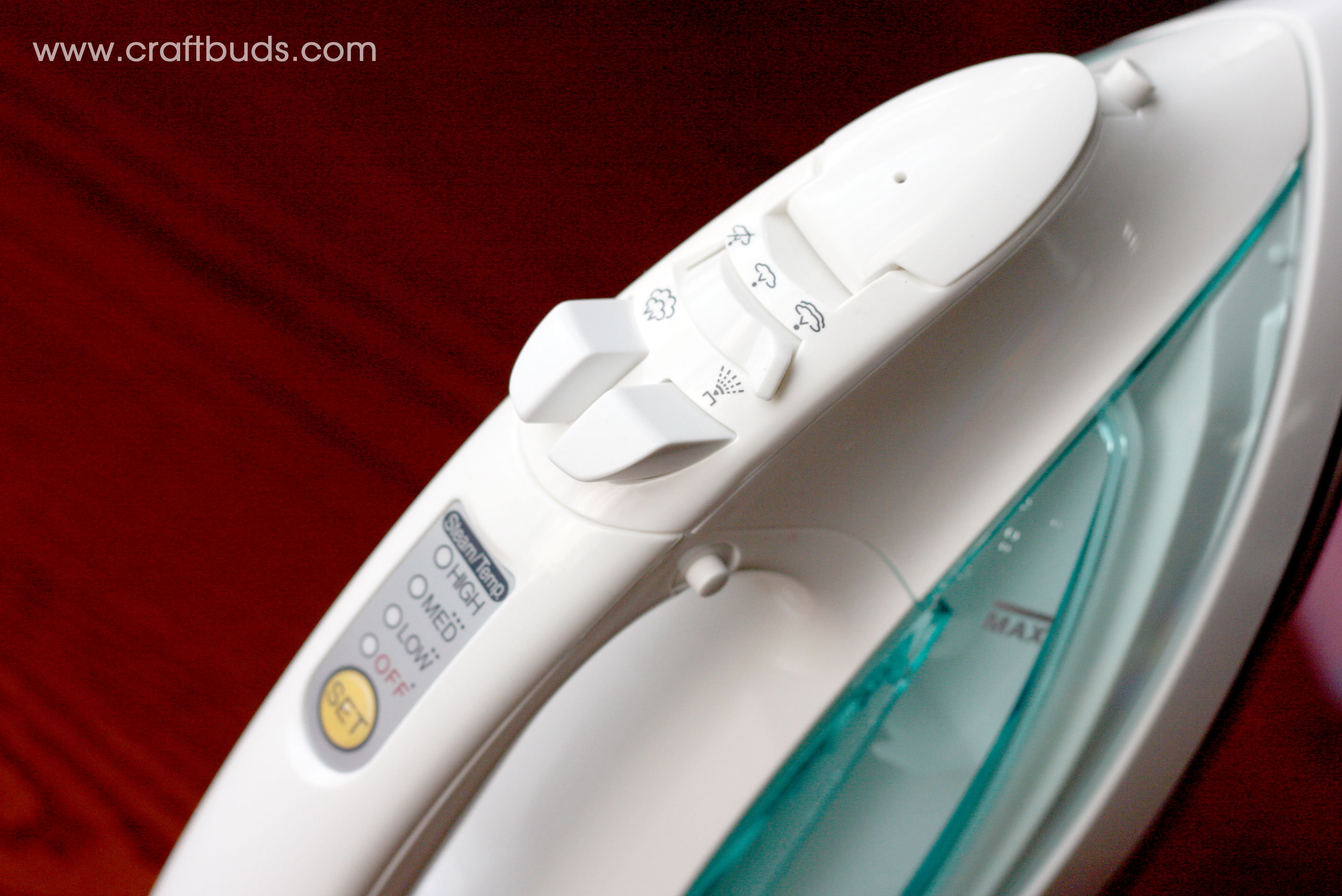 The iron is just a few ounces heavier than my old Black and Decker. It heats up using the charging base so there are no batteries or anything to worry about in the iron. It heats up in less than 2 minutes and it's ready to go. You do have to get used to putting the iron back in the charging base so it can stay hot. After using it once or twice I got used to putting it back in the base rather than setting it down on the side of the ironing board. Every couple of minutes I'm moving my fabric or clothing around and putting the iron back in the base to re-charge so for me it works really well. It might be an issue for someone that doesn't set their iron down for long periods of time.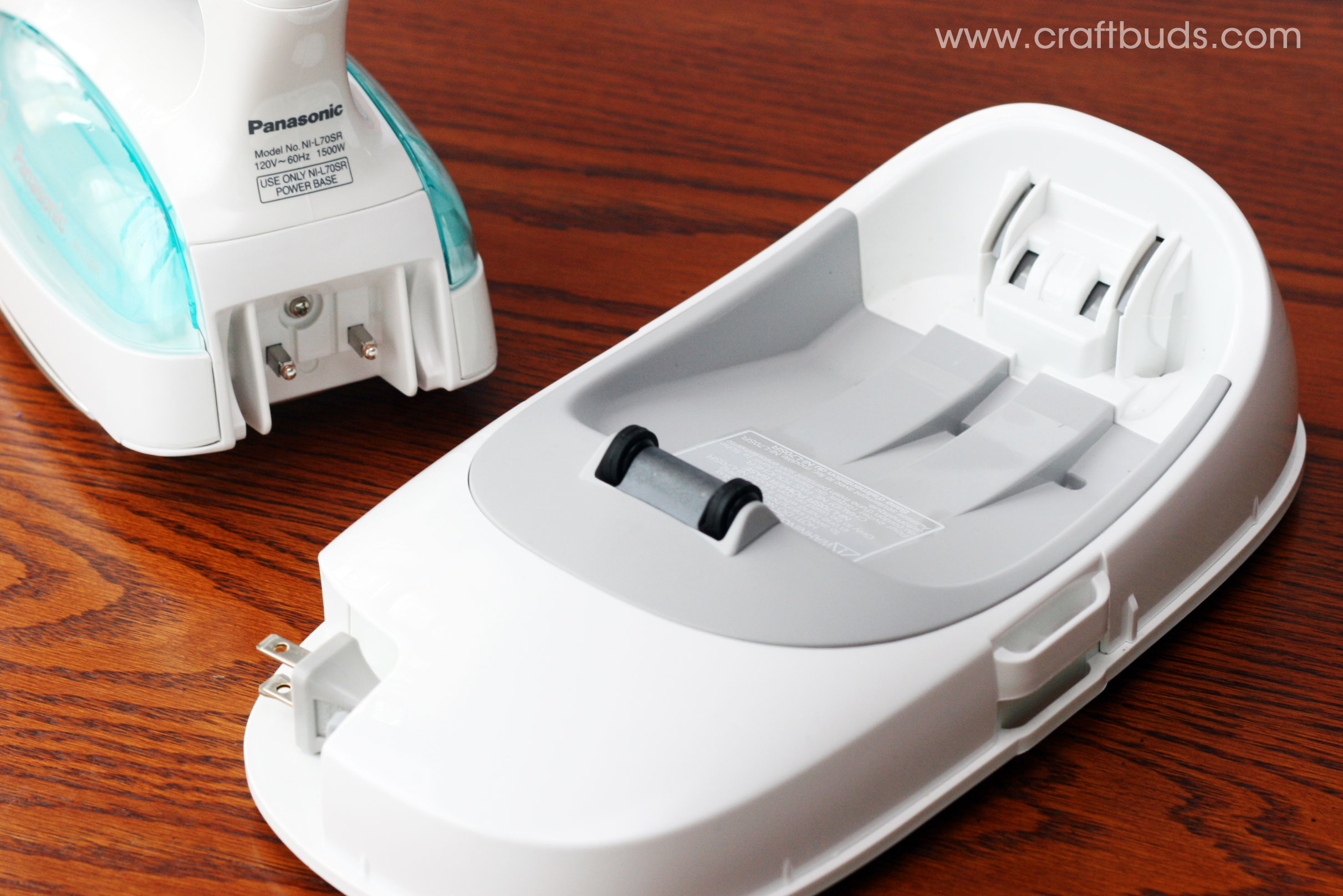 I'm used to a non-stick soleplate but I was pleasantly surprised with how smoothly the stainless steel soleplate worked. There are 3 temperature settings for high, medium, and low. There's a chart to help you choose the correct setting for each type of fabric.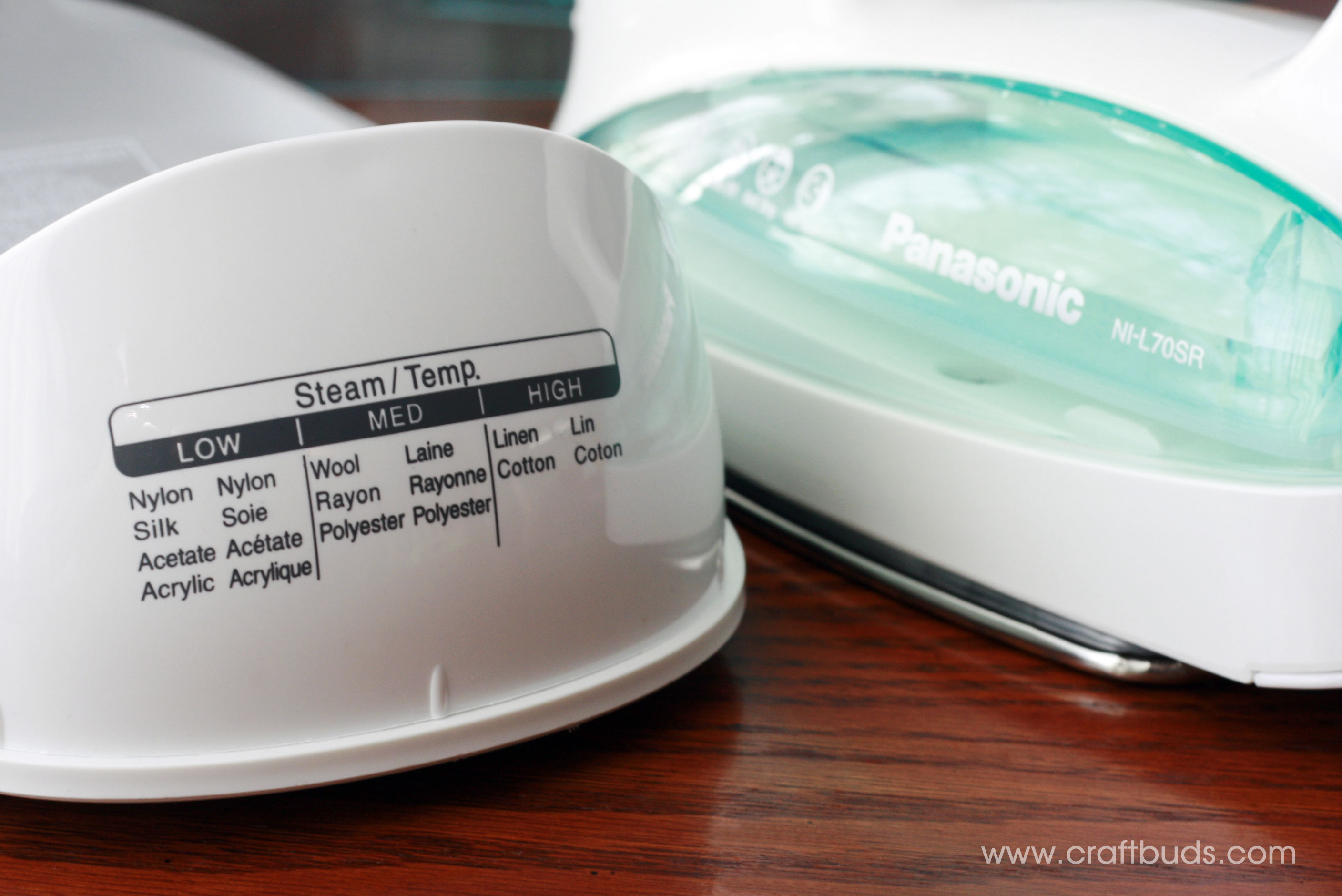 So to sum it up, you get lots of great features along with no cord to deal with! Ironing is so much easier now that I don't have a cord in the way. Because the only cord is the base that plugs into the wall, it keeps everything out of reach from my kids so I appreciate the extra safety too.
Find the full range of Panasonic cordless irons here on amazon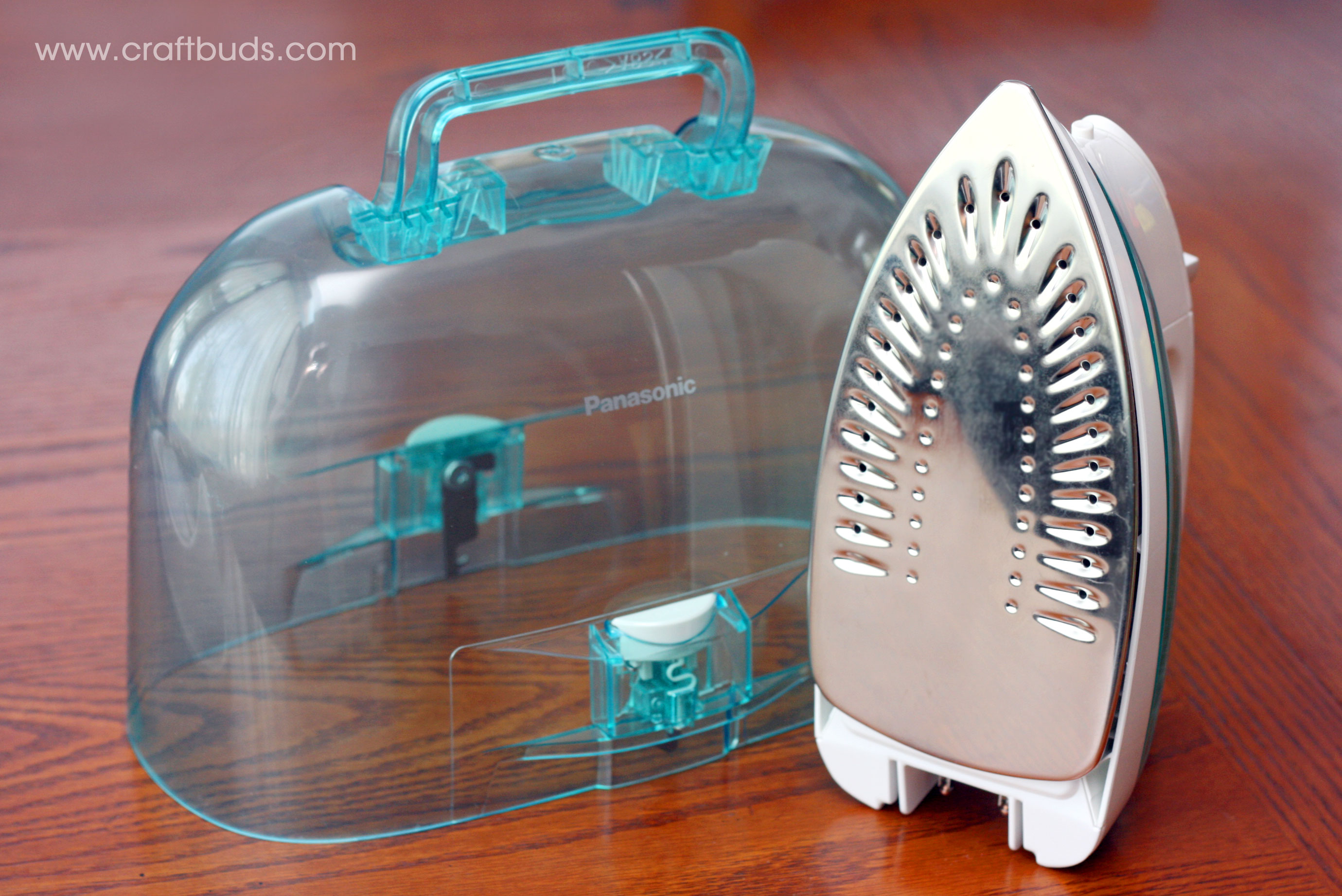 Disclaimer: I was provided with this iron free of charge in exchange for my review. All opinions are my own and were not influenced in any way.
The post Panasonic Cordless Iron Review appeared first on Art & Craft, DIY ideas and Tutorials - Craftbuds.