Rough Day Homeschooling? Take a Sensory Walk.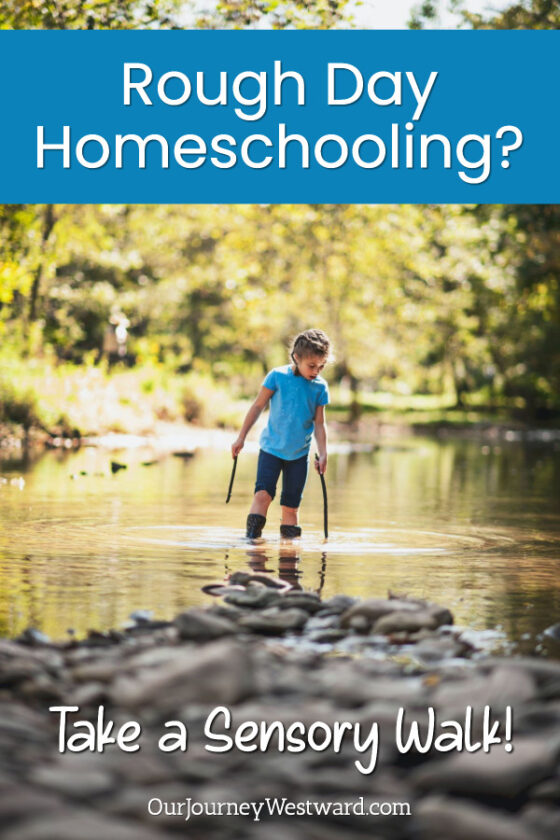 No matter how long you've been homeschooling or how old your children are, some days just don't go as planned. A craft doesn't work out the way you'd hoped, anxiety sneaks in and sets kiddos on edge, siblings bicker, headaches happen, and fatigue creeps up and whispers for a break.
Societal pressure (and our own battles with mom guilt) make us feel like we have to push through. Math manipulatives mock us from the shelf. Maps of the world hang as a reminder of how much more there is outside of our schoolroom. The day is shot, we feel trapped, and we really do need a break. All of us.
Rough days can happen without notice. While no one is immune to them, homeschoolers have the advantage of flexibility. We can adapt, regroup, and turn lemons into lemonade one way or another.
It's always a good idea to have a few backup plans in place. Documentaries, games, books, or special activities are great to have on standby for times when you might need a sick day or a substitute.
But, on those days when complaints are long and tempers are short, when monotony has snuck in and dulled the senses, or when you just need a quick break or a fun activity to punctuate the day, you might need to simply get out of the house for a reboot.