ScrapSimple Club Exclusive: Handmade
Our 
March ScrapSimple Club: Handmade by Laura Louie
 has been a hit all month as we've enjoyed the new options and inspiration that it brings to our crafting. Laura explained, "I had envisioned this club being used to scrap layouts about handmade creations! We all love digital scrapping, but I know many of us use our talents in other areas of crafting. If you're anything like me, you probably don't take photos of your finished creations, and I'm hoping this club inspires you to change that! Whatever you enjoy creating – quilts, handmade jewelry, clothes, painting, or something else, it deserves to documented — even those projects that aren't exactly in the 'Nailed It!' category. They can be fun to look back at and laugh!"
       As you scroll through Laura's sample images below, remember that this kit — with all these wonderful Members Only extra goodies — is only available at this low price until Midnight (ET), April 14. Don't miss your chance to get Laura's Handmade kit at the best price ever!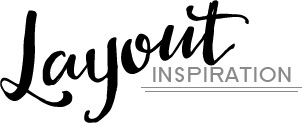 Layout by Amy



Layout by Andrea

Layout by Marie

Layout by Laura
---
Behind the Scenes
Inspiration For The Club: Inspiration for this club came from wandering craft stores, perusing craft catalogs, and, the mother of all craft ideas, Pinterest! My own experiences with crafts (from lop-sided pottery to lumpy, knitted scarves) also inspired these product creations!
Product She This Is The Most Useful:​ I think the Life's a Stitch Brush Set is incredibly versatile! You can use these brushes to create your own page borders, frames, trim for labels, and so much more! You can freehand-draw your own shapes and customize them endlessly with layer styles!
Product She Thinks You Will Love: I hope you love the ScrapSimple Embellishment Templates: Craft Corner! It was a lot of fun coming up with a variety of craft items in there! I knew I wanted to capture needle crafts and painting, but I really wanted to create a great glue gun!
---
An Amazing Deal!
If you were to buy all of the items in the club individually from the Boutique they would cost nearly $40.00 and we offer it to you for just $9.99 a month!
MONTHLY SUBSCRIPTION
---
Don't Miss It!
Did you know that ScrapSimple Club members get Members Only goodies that will never appear in the store? Connie has created a pretty collection mini and a word art set  for club members.
The post ScrapSimple Club Exclusive: Handmade appeared first on ScrapGirls.