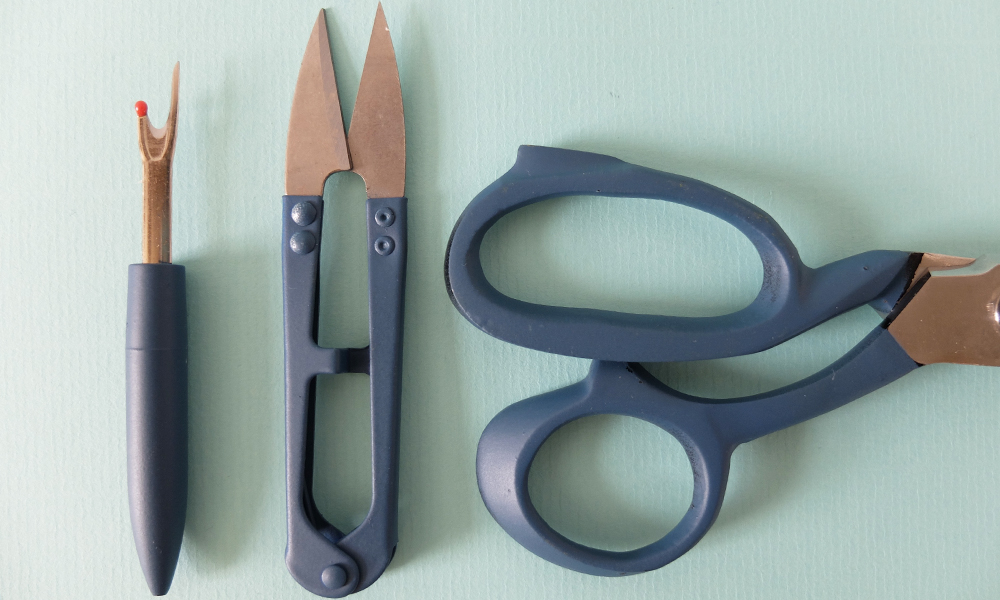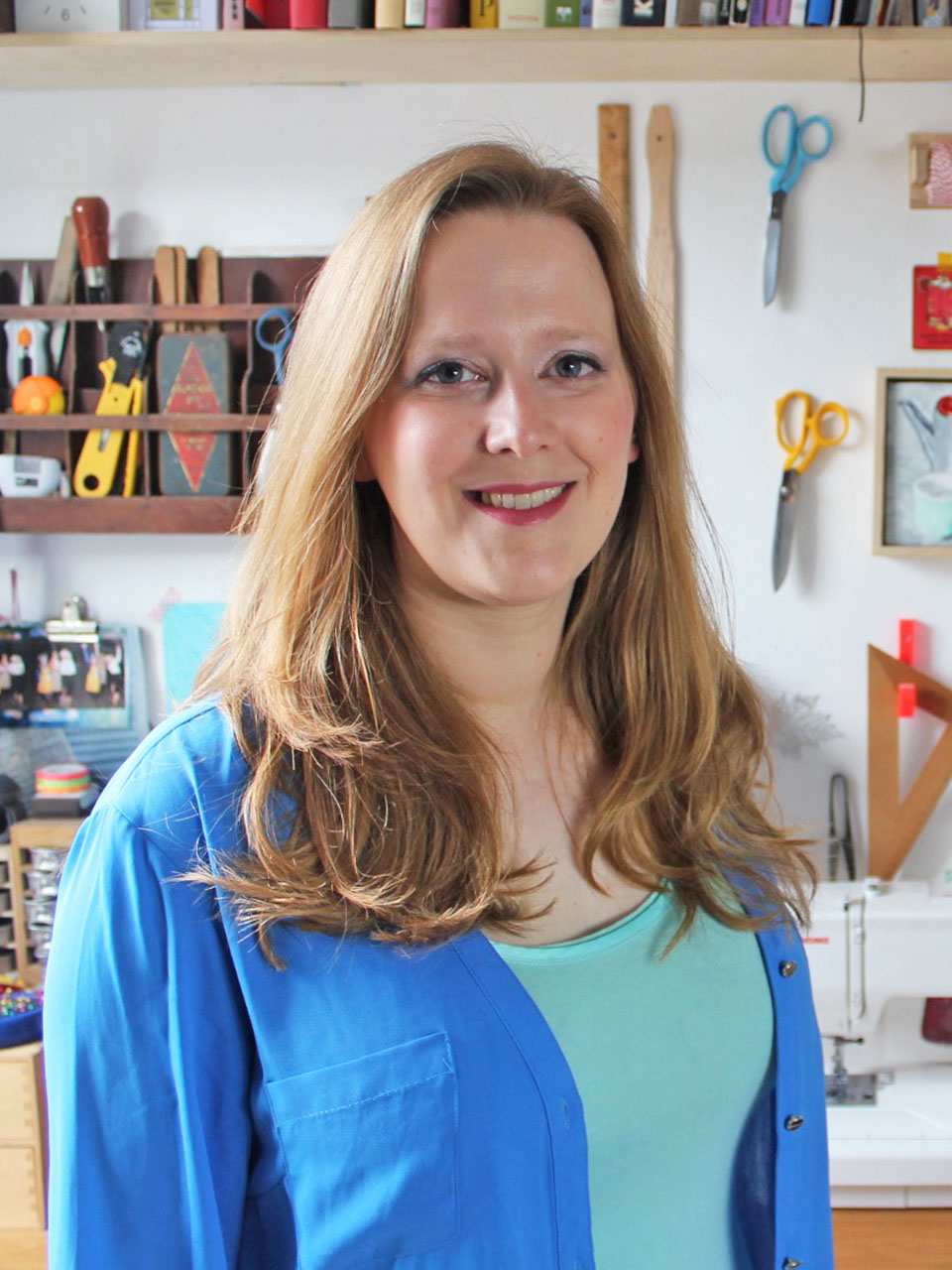 Sunday is upon us and that can only mean one thing.. it's time to catch up on the latest from the world of sewing with this weeks Sew Reporter. Check out amazing new makes from the community, sew sewing pattern releases, podcasts vlogs and new products from your favourite indie businesses.
If you are looking for a little dress inspiration then check out yesterdays blog featuring your favourite summer dress patterns.
---

If you were wondering if you needed the to make Closet Case Blanca jumpsuit, then let Katie's fantastic version inspire you!
We're really looking forward to follow Abi's next big sewing adventure… making her wedding dress! She's found the fabric now it's time to plan the silhouette…
We loved this post from Marie from a Stitching Odyssey where she refashioned the Violette dress from Republique du Chiffon that she made last year.
Charlotte has made the Ginger jeans from Closet Case patterns, she's had the fabric since 2016 and finally got round to make them. I'd say they were well worth the wait.
We are seriously into Liz's Nina Lee Park Lane dress it looks fantastic and there is a video with a full review of the dress too.
Another Blanca for the win! Fiona has whipped up a linen version and we LOVE it.
Wow look at the pattern matching on Sew Sarah Smith's pouf from Closet Case patterns…
We are swooning over this make from Heather who's made the Adrianna dress from Style Arc in beautiful gifted fabric that she's been holding onto for years, waiting for that perfect project…
We're loving this combo that Merrit Makes has whipped up.. the the Free Range Slacks from Sew House Seven and the Pipit Loungewear top from Common Stitch.
If this jacket doesn't say summer I don't know what does, A Load of Bobbinshas made the Closet Case Sienna maker jacket in this fab linen.
---

Here are the latest new sewing pattern releases from independent designers in the sewing community. We are passionate about championing indie designers in the sewing community and we are always looking for new sewing pattern designers we can feature. With over 200 designers from around the world creating patterns for us to sew with, there is a lot of choice. If you need some help finding your next sewing project search for more ideas using our sewing-specific search tool.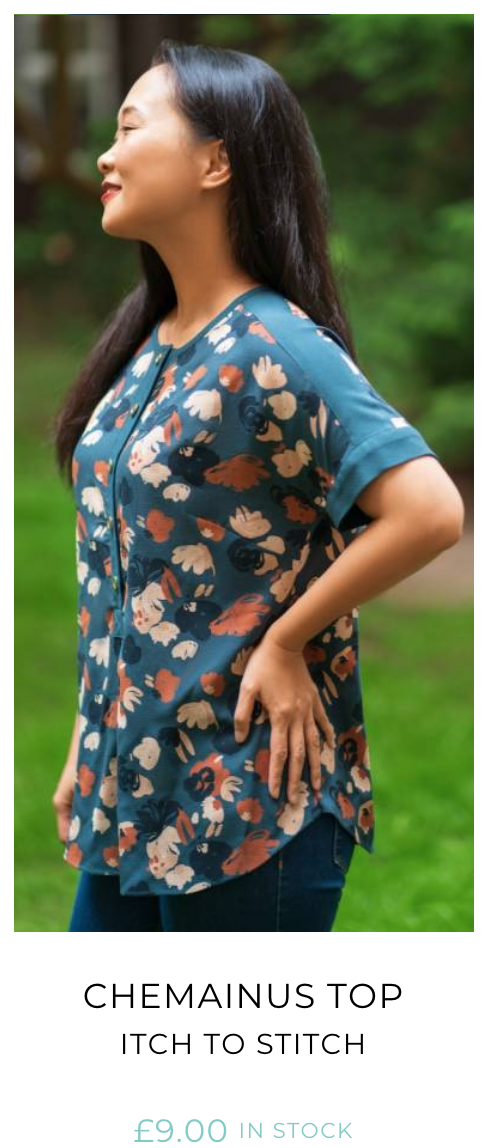 ---
We love nothing more that sitting down at the end of the day and watching sewing blogs, it's always fun to see what patterns other makers have been sewing up or what they've bought in their fabric hauls! Each week we share sewing videos from the sewing community where you can pick up tips, sewing advice and catch up on the latest high street and fashion trends. You'll also be able to see what other makers in the community have been up to.
Jo at Joey Sewy: 8 Game Changing Sewing Tools | I wouldn't sew without them!
Tamlyn from Sewn on Tyne: June '20 Makes & Favourites
Lisa at Sew Over It: LIVE Stay Home and Sewalong: Lucy Dress pt 2
Victoria Lucille Anne: More Summer Fabrics | Harts Fabric Haul | July 2020
Mel at Handmade By Ditsy-Tulip: How to make a jointed stuffed animal – Part 1
Kealy at Voice of a Creative: June 2020 Makes- What have I been sewing?
Lia at And Sew on: The Winning Looks And Inspo For #makethatlook2020
Karina at Lifting pins & needles: Midway Bomber jacket (GreenStyle). Welt pockets and Interfacing tricks. Learning from mistakes.
Lindsey at Inside the Hem: How to Sew Straps, Belts, Ties, & Sashes | Sewing Skills Series | Part Five
---

There is nothing better than listening to people talking about their favourite hobby while we sew. Grab yourself a cup of tea, get the sewing machine warmed up and sit down to listen to the conversations of sewing bloggers, indie designers and other makers on topics from how to design a new sewing pattern to sorting out your fabric stash. Here we have curated a list of sewing podcasts hot off the press this week. Have a listen this weekend for your weekly dose of making inspiration.
The New Craft House Podcast with Hannah & Rosie: Episode Seven – Understanding Fabric with Fiona Parker of Diary of a Chain Stitcher
Love To Sew with Helen and Caroline: Linen
Sewing For The Weekend with Beth and Nina: Portable Sewing Ideas
Dressed: The history of fashion with April and Cassidy: Fashion History Mystery #48: The Etiquette of Bicycling
---

Each week we also share all the new fabrics, haberdashery and kits from independent sewing businesses that we work with. You'll find the latest fabric collections to hit the shelves, new haberdashery sales, offers and other exciting launches. Take a look at all the products that small businesses have curated from your perusal this week.
If you are looking for something to add the finishing touches to a project  then check out the beautiful Atelier Brunette buttons. over at Lulou Designs.
For all you floral fans this new Lady McElroy from Sew Me Sunshine, it has summer written all over it.
For the unicorn lovers out there meet Martin a beautiful cotton from Fabrics Galore
Brocade lovers this is going to be right up your strada this beautiful blue and yellow brocade fabric from Cloth Spot is perfect for a summer event.
If you've got a sewing pal in need of a bit of cheering up or a Birthday coming up check out this beautiful card from Pink Coat Club!
Is August the month that you want to treat yourself or a friend to a Sew Hayley Jane's sewing subscription? Sign up now and you'll receive your first delicious box full of sewing goodies in August. You can also save 10% by using the discount code FOLDLINE10.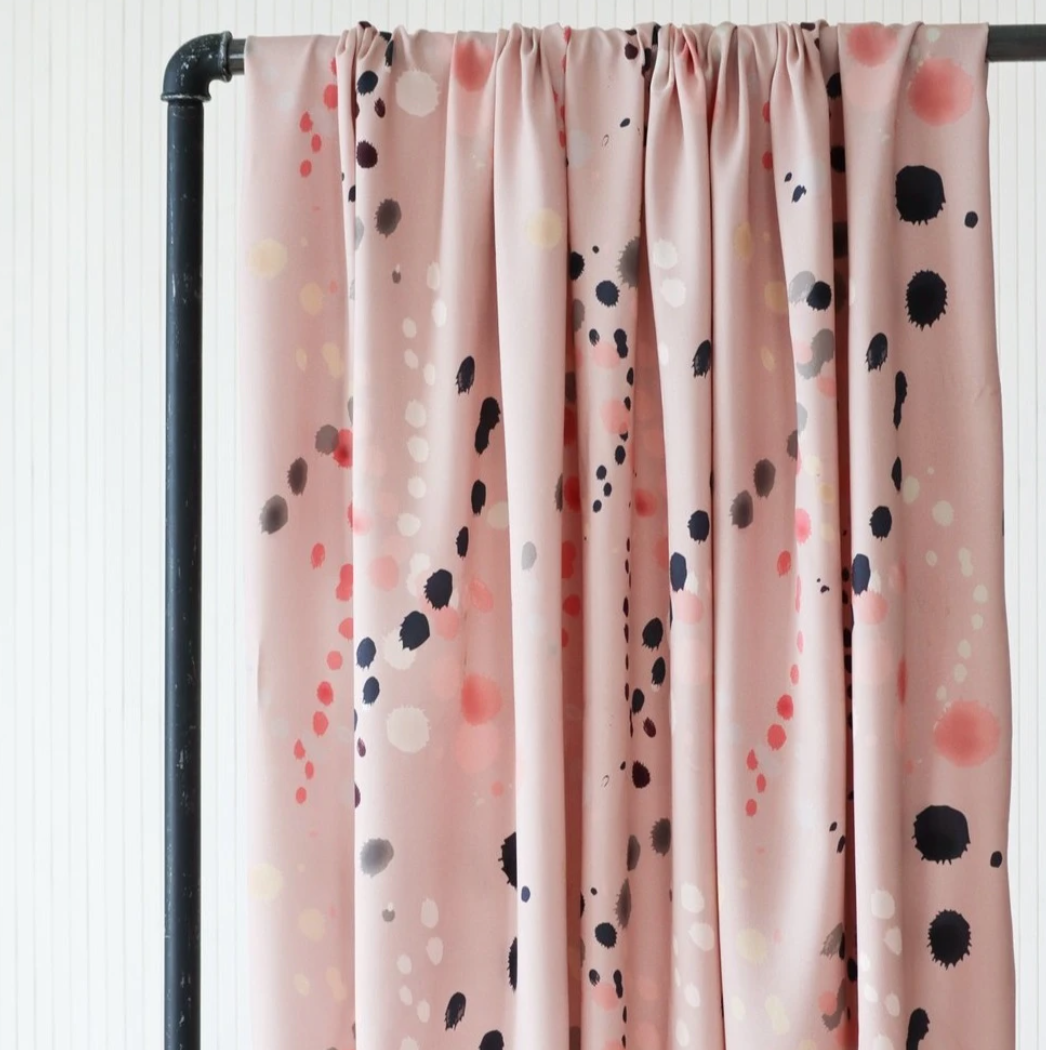 Mind the Maker fbairc lovers have you checked out the new Range at Lamazi Fabrics?  The collection is called splash  and comes in four pastel shades.
If nostalgic florals are your thang then go check out this this absolute cracker on Cloth & Candy website. We need this in our life pronto!
If you are looking for some fantastic quality ribbing then check out the fantastic range at The Draper's Daughter. They have got plain and striped versions… who doesn't like a stripe?!
We are loving the look of these faux wrap trousers. Simplicity 9111 from Sew Direct comes with the option to make a skirt, shorts, or trousers. Right, that's half of your summer wardrobe sorted!
---

We keep a handy list of sewing events, exhibitions and meet ups happening in the sewing community all over the world on our sewing social calendar here.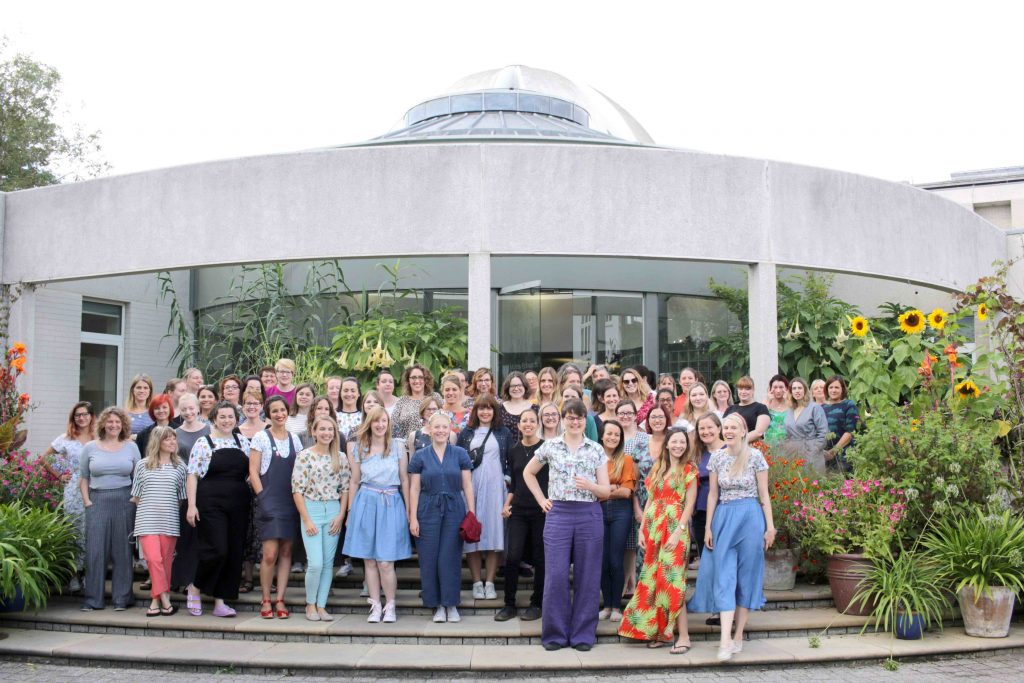 ---

Come and join our sewing Facebook group where we are chatting about sewing plans, new patterns and helping each other out with projects.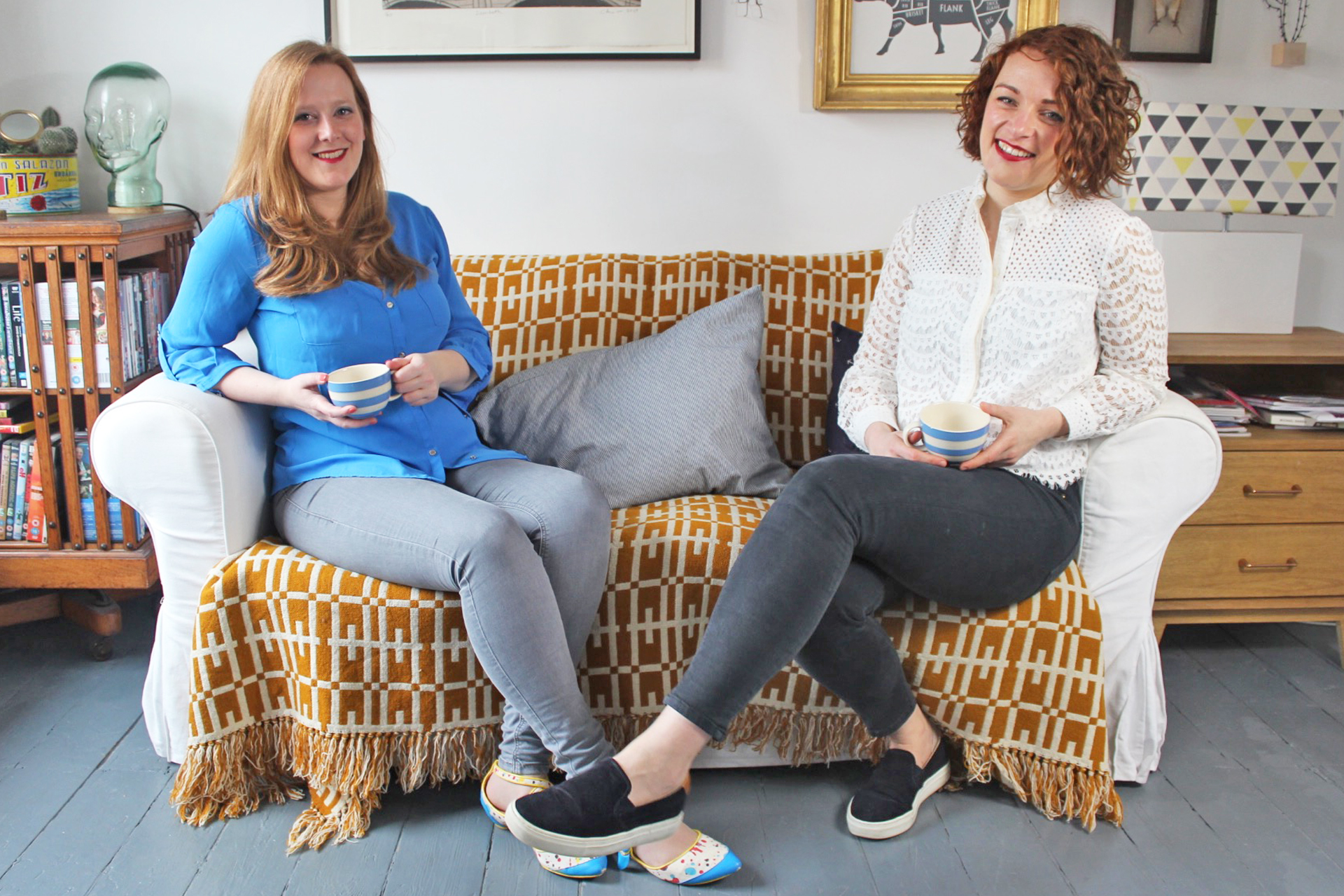 ---
The post Sew Reporter – 12th July appeared first on The Foldline.