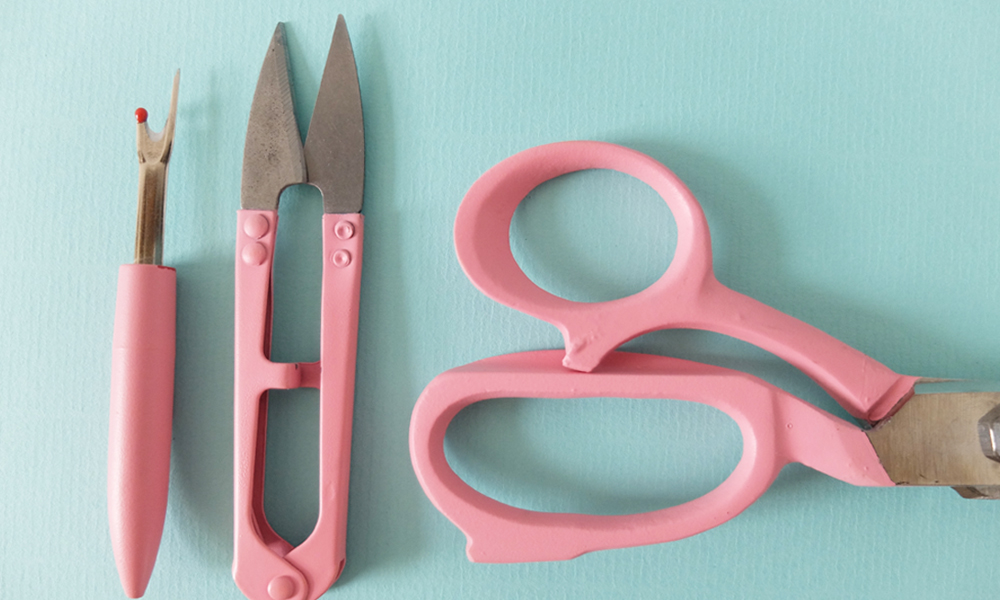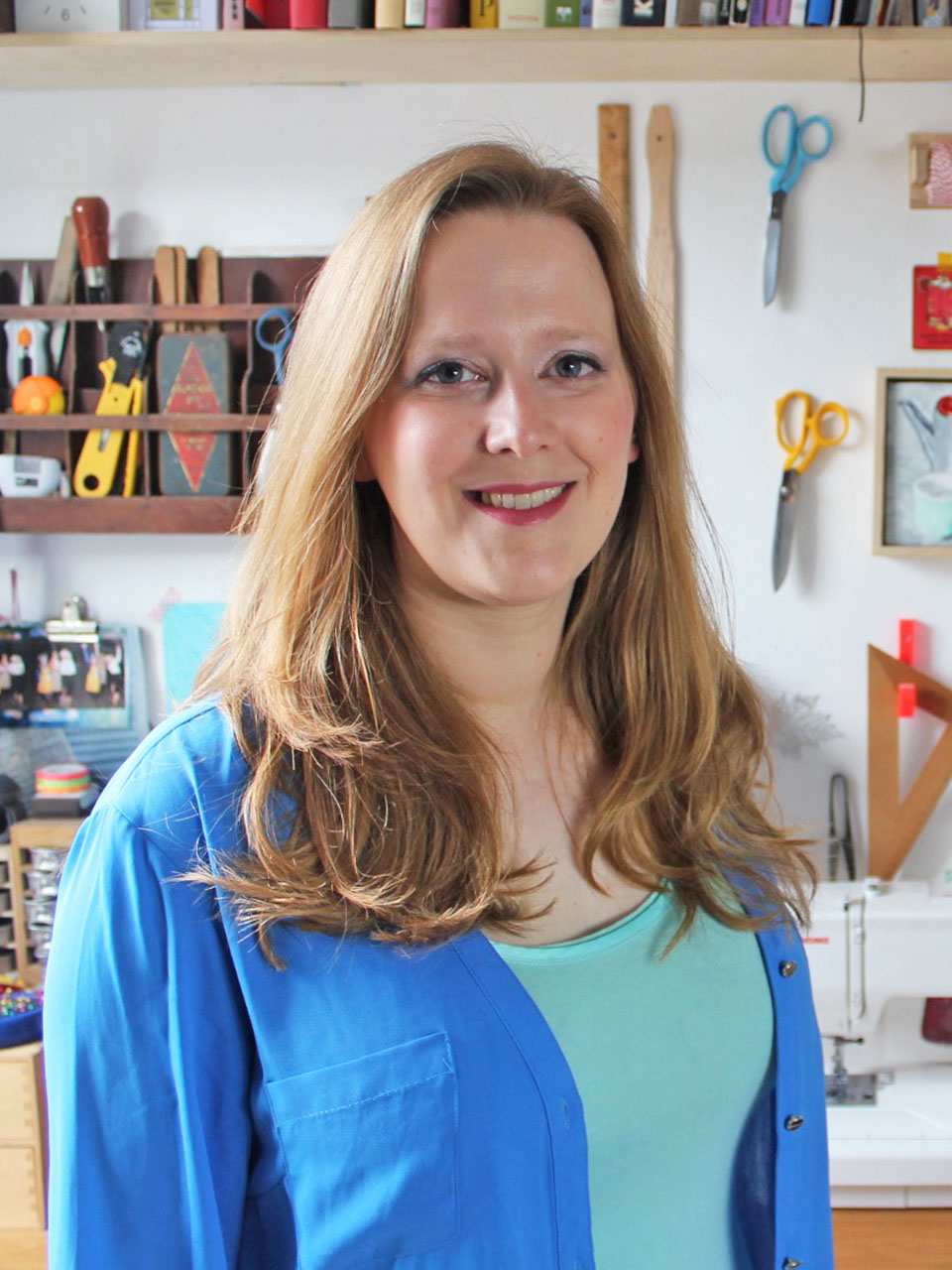 Hi everyone, we hope you're having a great weekend. If you are here for sewing inspiration, then you're in the right place! We've gathered some gorgeous makers for you this week, and some great entertainment for when you're sewing – or thinking about sewing.
Also on the blog this weekend: we've reviewed the 'Draping – the complete course' by Karolyn Kissel. This is for anyone who is seriously interested in pattern cutting. If covers everything from creating basic blocks through to an evening gown and everything in between, you can check out Kate's video for a more in depth review.
---

The Jasika Blazer by Closet Core Patterns is actually named after Jasika from Try Curious Blog. She made her own version in this gorgeous tweed and she looks amazing in it!
We see a lot of sewists trying their hand at shirring and we are loving it! Look at this beautiful number by Brittany, who blogs as Brittany J. Jones, isn't it fab? She made McCall's 7946 and it's the perfect summer dress.
Vicky from Sewstainability was inspired to sew the Papercut Patterns Axis Dress in ankara fabric during the Ankara Appreciation Week organised by Lena and Juliet. I'm sure we can all agree that the pattern and fabric are a match made in heaven!
The queen of colour aka Tabitha Sewer  has blown us away with her colourful version of McCall's 8036! This is what colour blocking perfection looks like.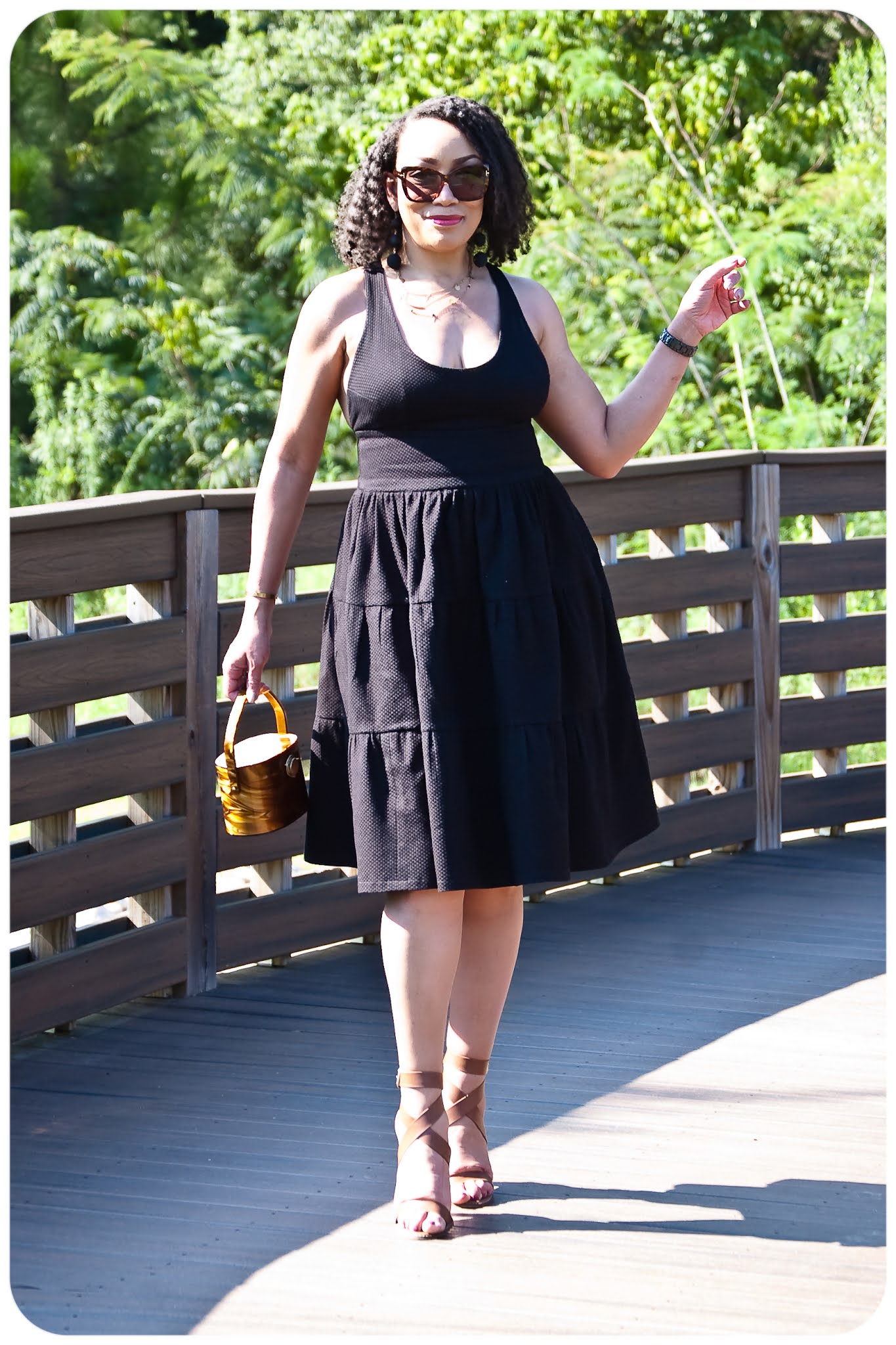 Erica Bunker started with McCall's 7719 and added 3 tiers to the bodice to create this GORGEOUS black sundress.
Meg from Cookin' & Craftin' is looking effortlessly chic in this set she made with patterns from sustainable fashion brand Elizabeth Suzann.
This floral maxi dress of dreams is the Selkie Patterns Rossetti Dress. Liz from @thebakerthatsews totally knocked it out of the park!
We loved 'meeting' Terrance Williams via the Sewcialists website. Head over to their blog if you want to be inspired and then go ahead and follow Terrence on the socials.
Raven, who blogs at Raven Maureen made a Tilly and the Buttons Suki dress. Wait! What? She totally transformed the pattern in this fantastic dotty dress, complete with elasticated neckline and ruffled hem. We are 100% impressed!
Lucie @love_lucie stitched the Meredith wrap dress by Sew over It in a tropical fabric and the result is lush!
Wowzers! Renata aka The Twilight Stitcher looks more than fabulous in her floral Flor dress, which is a design by Bella Love Patterns.
---

Here are the latest new sewing pattern releases from independent designers in the sewing community. We are passionate about championing indie designers in the sewing community and we are always looking for new sewing pattern designers we can feature. With over 200 designers from around the world creating patterns for us to sew with, there is a lot of choice. If you need some help finding your next sewing project search for more ideas using our sewing-specific search tool.
---
We love nothing more that sitting down at the end of the day and watching sewing blogs, it's always fun to see what patterns other makers have been sewing up or what they've bought in their fabric hauls! Each week we share sewing videos from the sewing community where you can pick up tips, sewing advice and catch up on the latest high street and fashion trends. You'll also be able to see what other makers in the community have been up to.
It's us! Book Review: Draping The Complete Course by Karolyn Kissel
Tamlyn at Sewn On The Tyne: My Top 5 – Most worn makes & patterns during pregnancy | Pattern tips for maternity and beyond!
Nikki & Rachel at The Stitch Sisters: How To Measure For Sewing Patterns | Sewing For Beginners
Kealy at Voice Of A Creative: June 2020 Sewing/Creative haul and Sewing Plans
Victoria Lucille Anne: The Fabric Store Online Fabric Haul | Silk, Liberty of London, and Jacquard
Karina at Lifting Pins & Needles: SILKY fabric haul & FUN pattern pairings. 100% silk, crepe, satin…. flowy town!
Jo at Joey Sewy: My July Favourites | Sewing, Style, Watching, Reading, and More
Lindsey at Inside the Hem: Outfit Of The Day feat. M7602 & Ana Luisa Jewelry
---

There is nothing better than listening to people talking about their favourite hobby while we sew. Grab yourself a cup of tea, get the sewing machine warmed up and sit down to listen to the conversations of sewing bloggers, indie designers and other makers on topics from how to design a new sewing pattern to sorting out your fabric stash. Here we have curated a list of sewing podcasts hot off the press this week. Have a listen this weekend for your weekly dose of making inspiration.
Sew and Tell with Meg, Amanda and Kate: The Art of Fabric: Painting, Potatoes & More — Episode 44
un:CUT with Alice, Atia and Juliet: 2. How expensive is my craft?
The New Craft House Podcast with Hannah & Rosie: Building a Business with Megan Valero of Pigeon Wishes
Love To Sew with Helen and Caroline: EPISODE 154: SEWING CONFESSIONS
Sewing For The Weekend with Beth and Nina: Homemade Clothing Care
Dressed: The history of fashion with April and Cassidy: Clueless at Twenty-Five, an Interview with Costume Designer Mona May
Sewing with Threads with Sarah: Shapewear and Wardrobe Building from a Patternmaker | Episode 30
---

Each week we also share all the new fabrics, haberdashery and kits from independent sewing businesses that we work with. You'll find the latest fabric collections to hit the shelves, new haberdashery sales, offers and other exciting launches. Take a look at all the products that small businesses have curated from your perusal this week.
These three Lady McElroy cotton lawns from Lulou Designs remind us of the sun, holidays, and happy times, and it's exactly what we need at the moment!
Sew Me Sunshine is stocking the most LUSH gingham cotton fabric in the whole wide world right now!
Wow, we were instantly drawn to this silk crepe from Fabrics Galore because of the insanely beautiful and bright colours! Just imagine a maxi dress in this… Swoon…
We spotted this beauty over at Cloth Spot and we love the mysterious, silvery overtones of this black, taupe and smoke green floral cotton lawn fabric.
Is there anything more fun than receiving an unexpected card through the mail? Tell your sewing friends you miss them with this beautiful Notions Of A Dressmaker card from Pink Coat Club!
For all the monochrome lovers, check out this Nani Iro linen from The Draper's Daughter, it's from out of this world. We. Are. Obsessed!
Whoop whoop! Today is the last day to receive 20% off on all Lamazi Fabric's embroidered and Broderie anglaise fabrics with the code FANTASY. Aren't these embroidered leaves absolutely amazing?!
This fabric is a modern take on a vintage floral and we could not love it more! We spotted it at Cloth & Candy and we've added it to our wish list.
If you are in need of something gorgeous to waft around the house in, then Simplicity 9102 from Sew Direct might just be a winner. We cannot imagine a more comfy outfit.
---

We keep a handy list of sewing events, exhibitions and meet ups happening in the sewing community all over the world on our sewing social calendar here.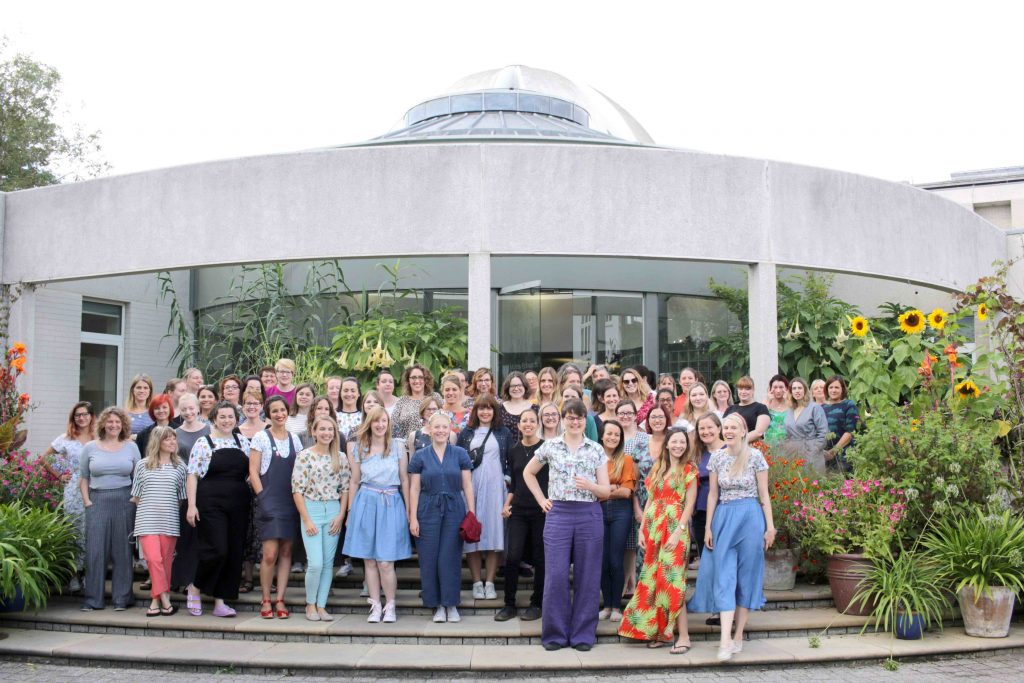 ---

Come and join our sewing Facebook group where we are chatting about sewing plans, new patterns and helping each other out with projects.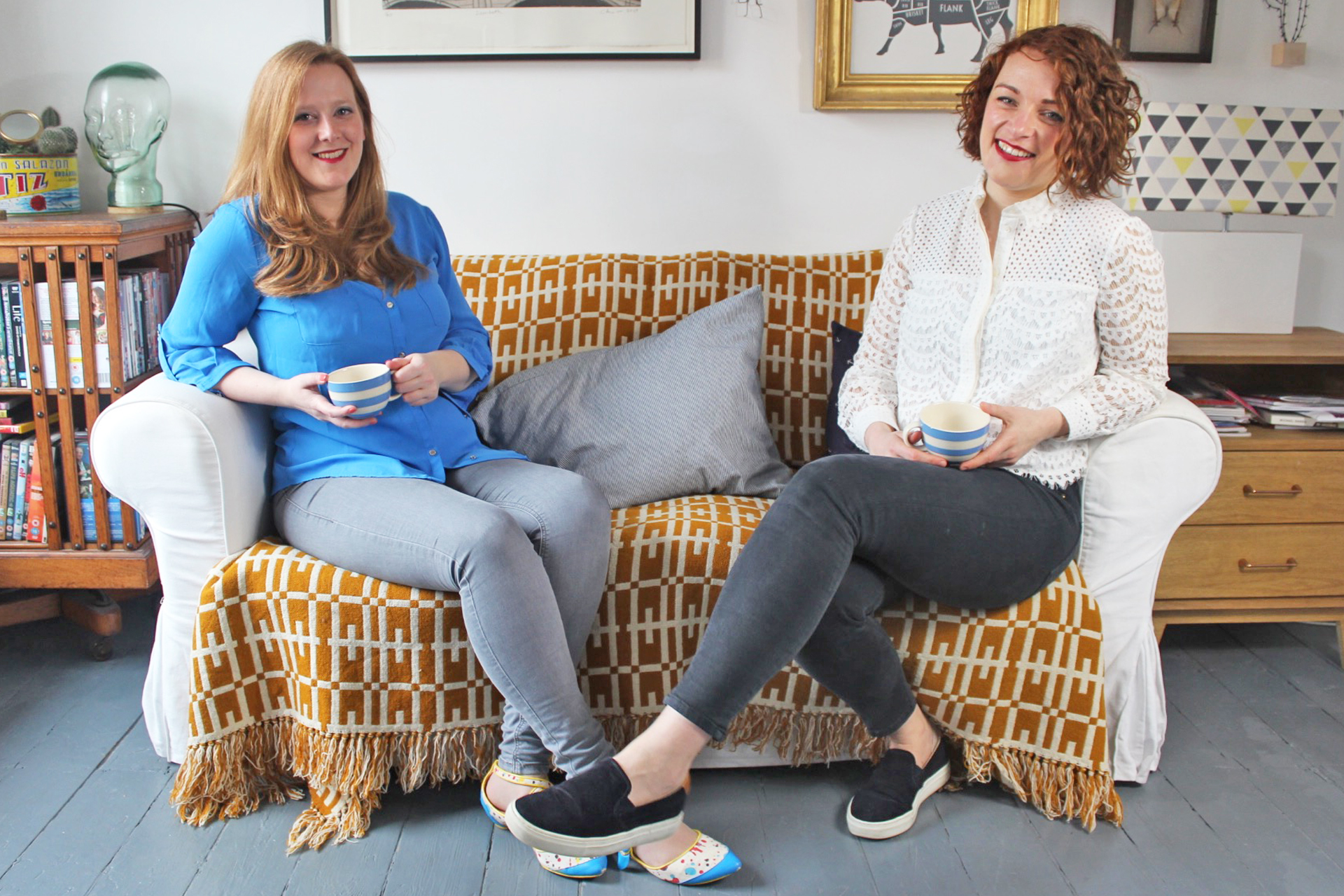 ---
The post Sew Reporter – 26th July appeared first on The Foldline.