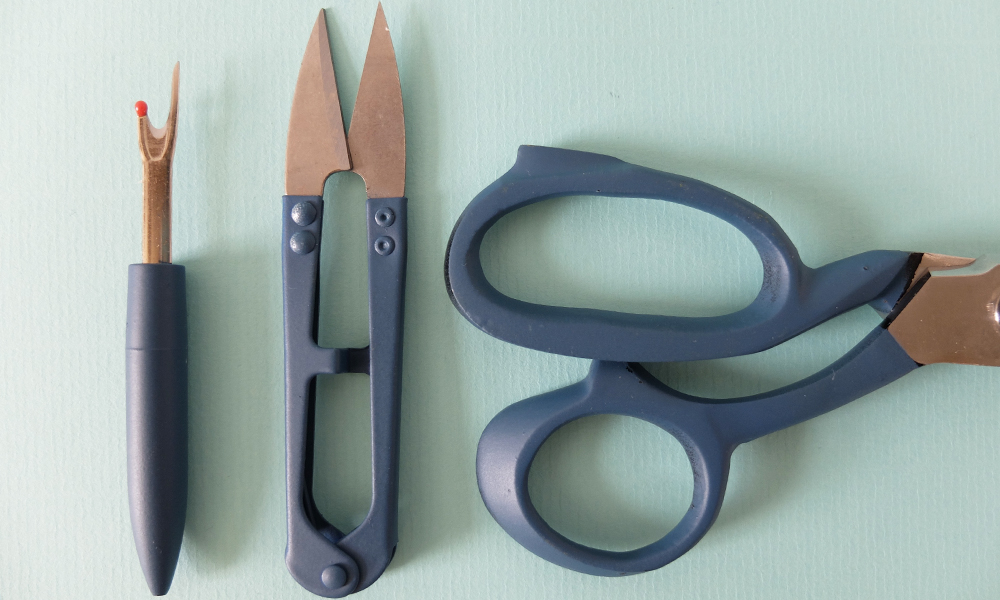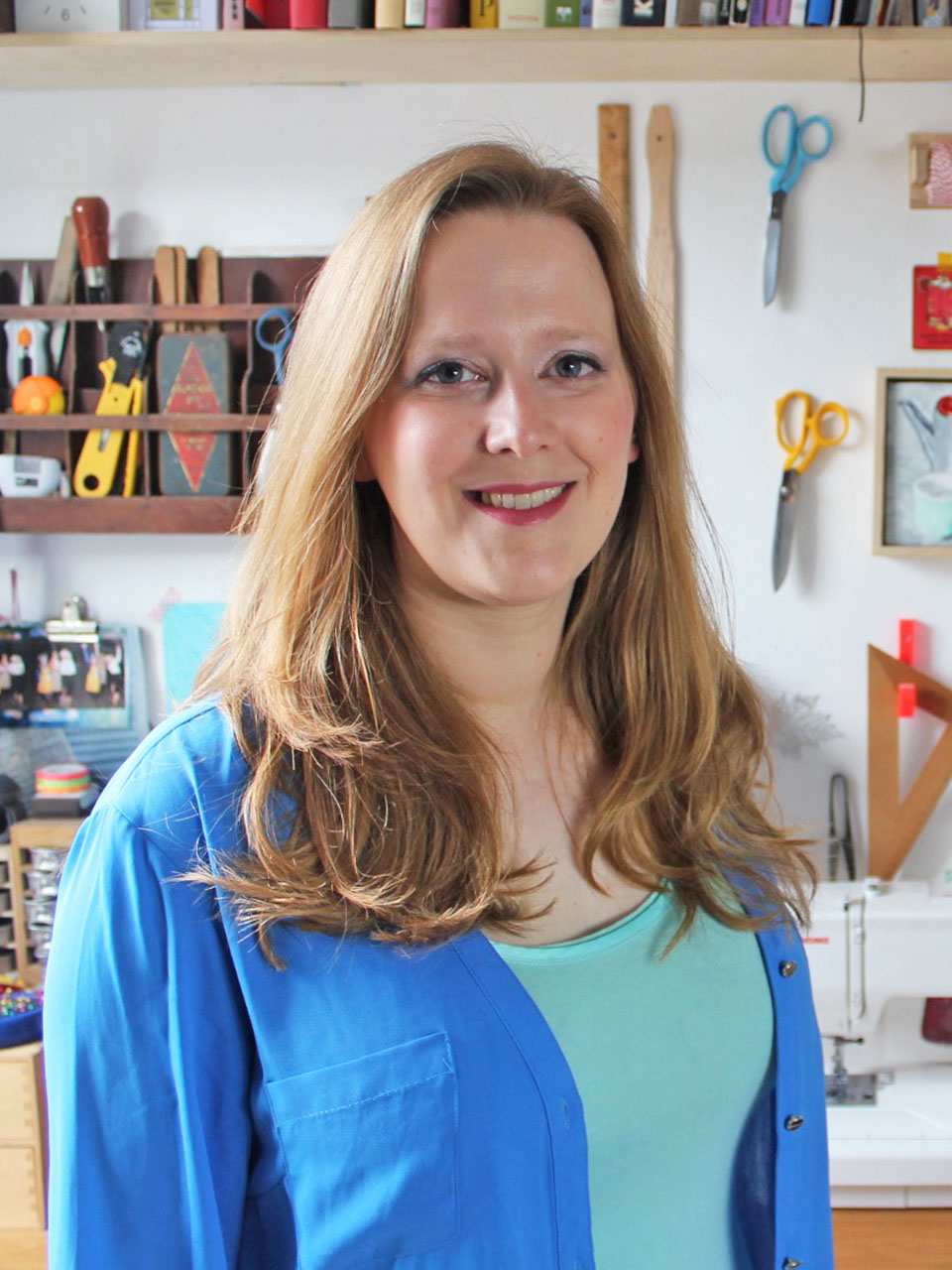 Hi team! How are you doing? Are you getting your craft on this weekend? Are you here for inspiration? We got you covered.
It certainly looks like the sewing community is sewing dresses like there is no tomorrow! It must have something to do with the time of the year… Scroll down for the most delicious sewing inspiration you'll see all day.
Also on the blog this weekend: The Sew Down. Kate shares all the things she has seen, read, listened to in the month of August. Go check it out!
---

We loved reading Marcy's aka Oonaballoona's little life update whilst gazing at her latest creation. This bright and beautiful wax print dress is self drafted and you have to check out the other twirly photos on her blog!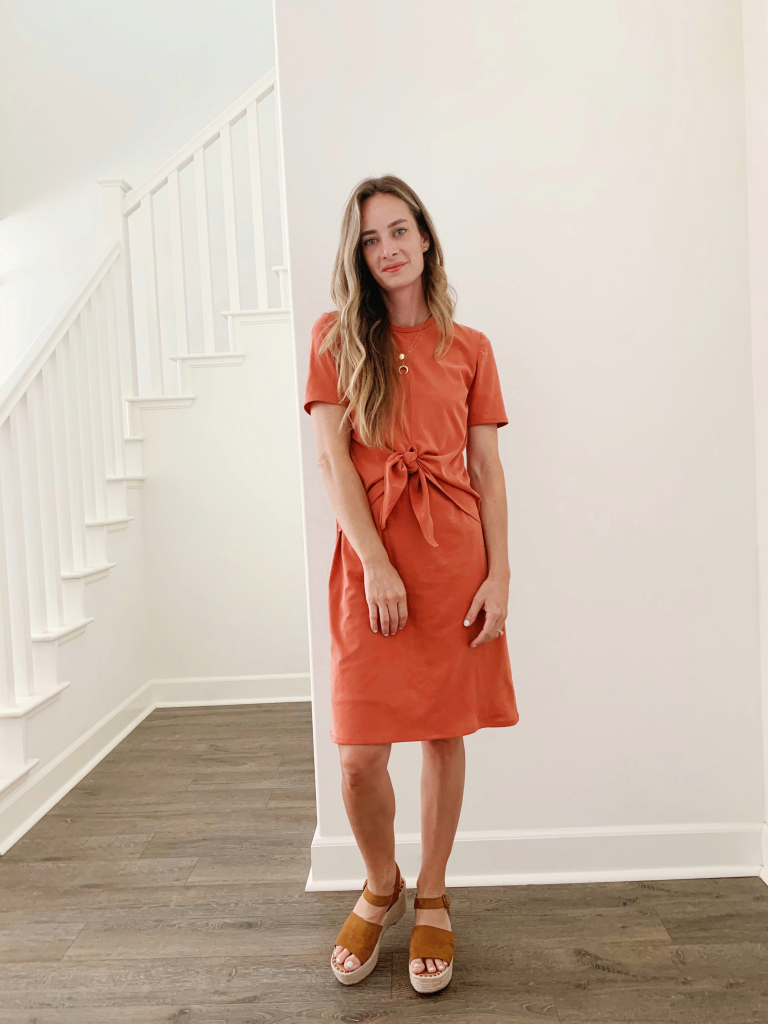 Sara at The Sara Project is looking gorgeous in her Ruska Knot Dress from Named Clothing's pattern book "Breaking The Pattern".
Head over to Marie's blog – Marie Stitched Up – to read about one of her favourite makes: a Jenna dress from By Hand London. We agree with Marie, this pattern and fabric is a match made in heaven!
Black and white polka dots, a nice flowy dress, big sunnies, bright red shoes… Manju at SewManju totally nailed this look! Read more about her McCalls 7543 and 7902 pattern mashup on her blog.
Kate from Time To Sew blogged about her trio of Fibre Mood Norma blouses, and this one is our favourite!
We instantly fell for the wonderful fabric Gillian aka Crafting A Rainbow used to make her Style Arc Toni Designer Dress. Love this shot!
Raven aka Raven Maureen also jumped on the shirring bandwagon and created this stunning design! Check out her blog for more photos, LOTS of tips on shirring AND tutorials on how to make your own shirred dress.
If summer was a dress, this would be it! Paige, who blogs as Paige Joanna stitched the happiest of happy Friday Pattern Company Wilder Gowns.
Abi aka What Abi Makes made a very special True Bias Shelby Dress by using fabric she designed herself! What a beautiful dress, we wouldn't mind making one of these for ourselves

Mel @stitch_make_bake calls her Deer & Doe Myosotis dress a heatwave hero! Read all about this stunning dress here.
WOW! How gorgeous does Marie @sewdisorganised look in her Named Reeta Shirt dress! Who knew that it work so well as a maternity pattern. Find more photos and her pattern review here.
---

Here are the latest new sewing pattern releases from independent designers in the sewing community. We are passionate about championing indie designers in the sewing community and we are always looking for new sewing pattern designers we can feature. With over 200 designers from around the world creating patterns for us to sew with, there is a lot of choice. If you need some help finding your next sewing project search for more ideas using our sewing-specific search tool.

---
We love nothing more that sitting down at the end of the day and watching sewing blogs, it's always fun to see what patterns other makers have been sewing up or what they've bought in their fabric hauls! Each week we share sewing videos from the sewing community where you can pick up tips, sewing advice and catch up on the latest high street and fashion trends. You'll also be able to see what other makers in the community have been up to.
It's us! The Sew Down – August
Tamlyn at Sewn On The Tyne: Sew Hayley Jane July unboxing – Pattern inspiration | More new fabric
Sheona at Sewisfaction: Pattern & Fabric Picks: Jersey Knits
Nikki & Rachel at The Stitch Sisters: Summer Maxi Dresses – One Fabric Two Ways!
Kealy at Voice Of A Creative: July 2020 Makes- What Have I Been Sewing?
Mel at Handmade By Ditsy Tulip: Mini fabric haul – silk, virgin wool and jersey
Victoria Lucille Anne: DIY No Pattern Dress Makes and Coffee Chat | Shirring, Bandanas, and Bleach Dyeing DIY plans
Karina at Lifting Pins & Needles: Fitting & Sewing the Arden Pants (Helen's Closet). Let's Sew Easy Pants: Reveal Week!
Jo at Joey Sewy: What did I Sew in July 2020
Lindsey at Inside the Hem: August SEWING Plans | Everything I'll be making this month!
Lisa at And Sew On: New Makes and Some Big News!
---

There is nothing better than listening to people talking about their favourite hobby while we sew. Grab yourself a cup of tea, get the sewing machine warmed up and sit down to listen to the conversations of sewing bloggers, indie designers and other makers on topics from how to design a new sewing pattern to sorting out your fabric stash. Here we have curated a list of sewing podcasts hot off the press this week. Have a listen this weekend for your weekly dose of making inspiration.
Love To Sew with Helen and Caroline: EPISODE 156: BLACK MAKERS MATTER WITH JULIAN COLLINS
un:CUT with Alice, Atia and Juliet: 4. Crafting Mishaps | un:CUT – the makers' podcast
Sew and Tell with Meg, Amanda and Kate: Skirt It! — Episode 45
Sewing For The Weekend with Beth and Nina: Adele Apron Dress
Dressed: The history of fashion with April and Cassidy: Fashion History Now #14
---

Each week we also share all the new fabrics, haberdashery and kits from independent sewing businesses that we work with. You'll find the latest fabric collections to hit the shelves, new haberdashery sales, offers and other exciting launches. Take a look at all the products that small businesses have curated from your perusal this week.
Double gauze has been very popular this summer and we can see why. It's light weight, super breathable, and super soft. We love these new colours from Sew Me Sunshine, just imagine making a dress or blouse in these pretty shades!
We spotted the most beautiful Liberty tana Lawn cotton print at Fabrics Galore. The print and colour combination are mesmerising!
Lulou Designs is now selling a ponte knit from meetMILK, and we're really excited as it's a TENCEL

and it looks like they have a real luxury feel to them. Also, the cider colour way is just divine!
The Draper's Daughter is once again stocking THE prettiest Nani Iro print. Whatever you'll make with this, it will be light, dreamy, and a breath of fresh air!
Do you love to give a new life to old clothes? Or even to your previous me-made clothes? These Refashion labels from Pink Coat Club are for you! Reduce, reuse, REFASHION, recycle.
We have fallen head over heels in love with this banded gold & mauve cotton from Cloth Spot.
These brand new florals from Lamazi Fabrics are so unusual and beautiful, we would love to use these viscose sateens to make a nice flowy dress!
We spotted a verrrry pretty cotton lawn from the Wildwood collection by Rifle Paper Co on the Cloth & Candy website. Now, it's clear we need this in our lives… But what shall we make with it?
Imagine how dressed up – and extremely comfortable – you'll feel wearing Simplicity 9148 from Sew Direct... This pattern has secret pyjamas written all over it!
---

We keep a handy list of sewing events, exhibitions and meet ups happening in the sewing community all over the world on our sewing social calendar here.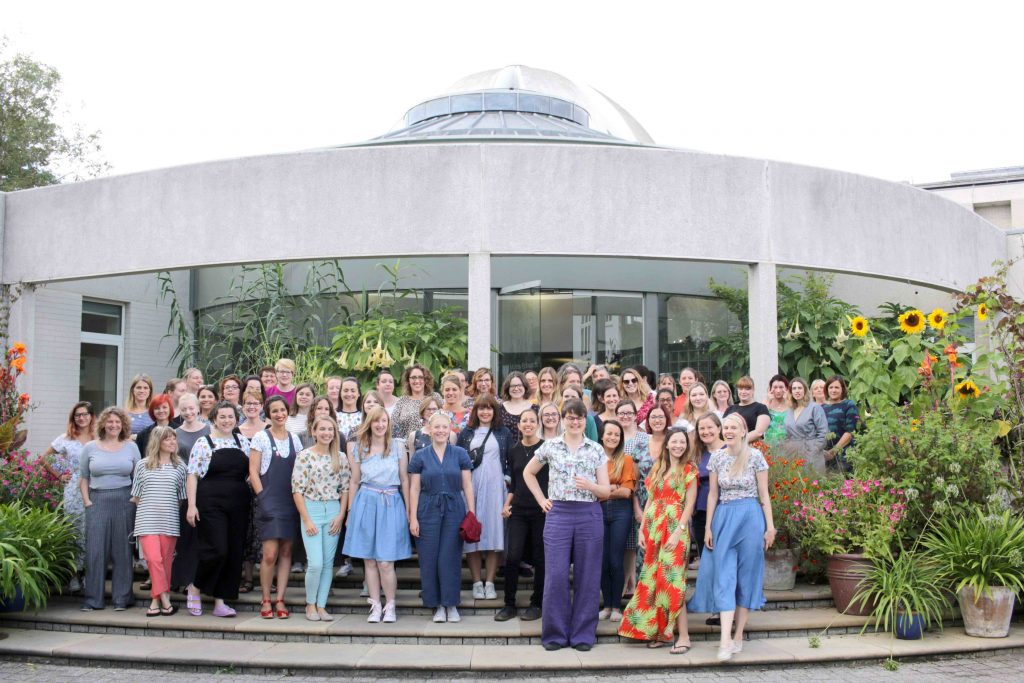 ---

Come and join our sewing Facebook group where we are chatting about sewing plans, new patterns and helping each other out with projects.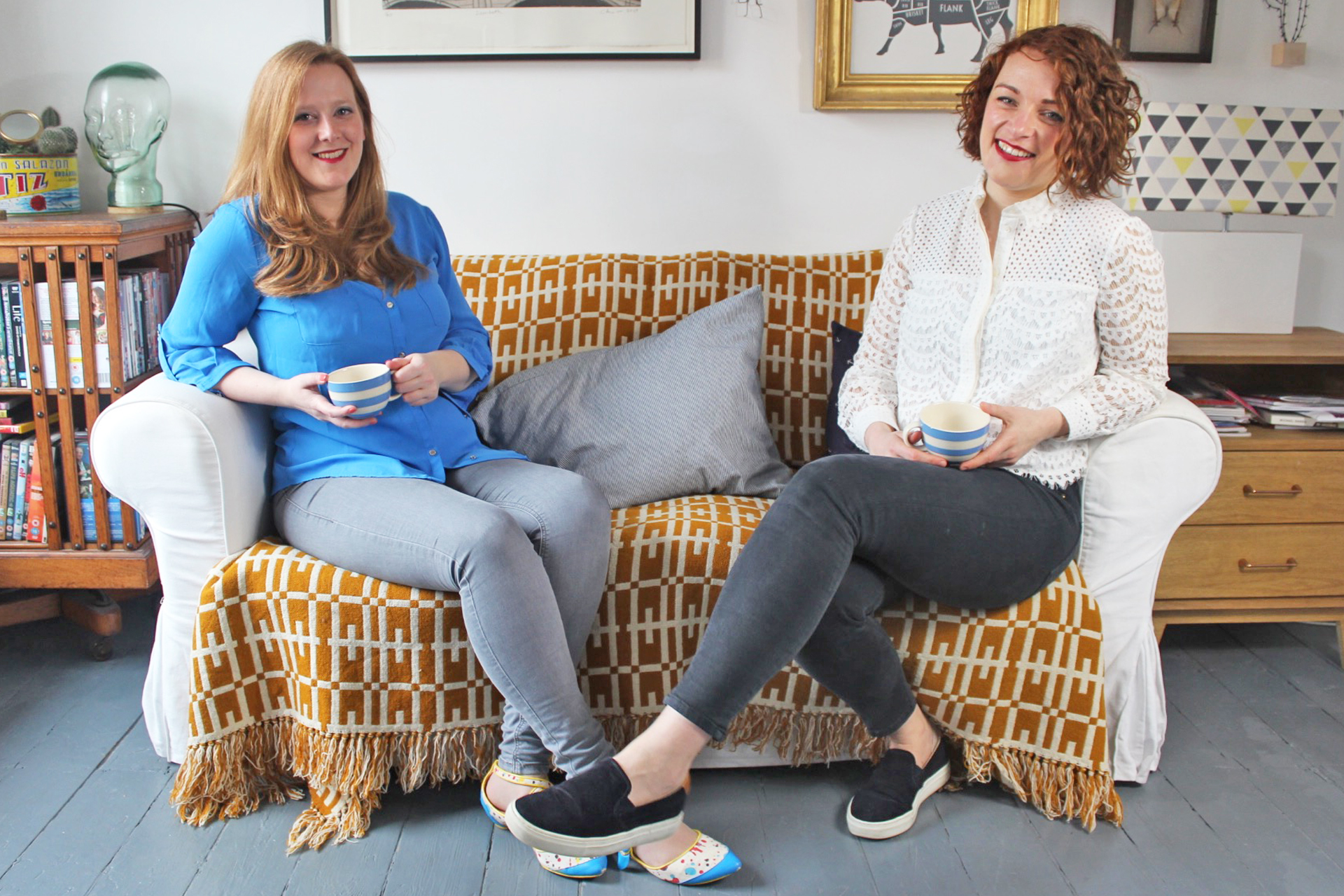 ---
The post Sew Reporter – 9 August appeared first on The Foldline.