Sonoma's Latest Pop-Up Is a Winery Tasting Room in a Bagel Shop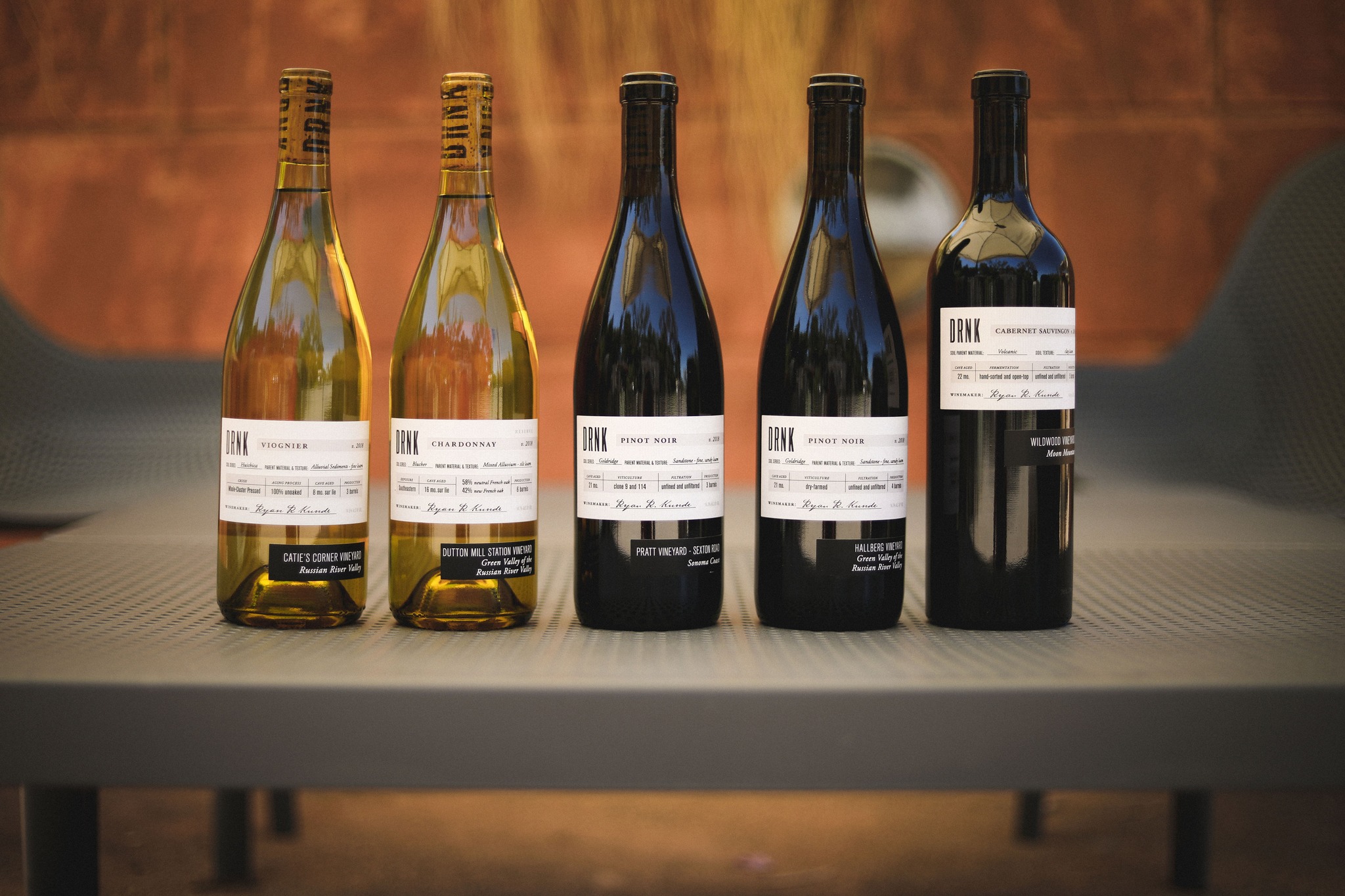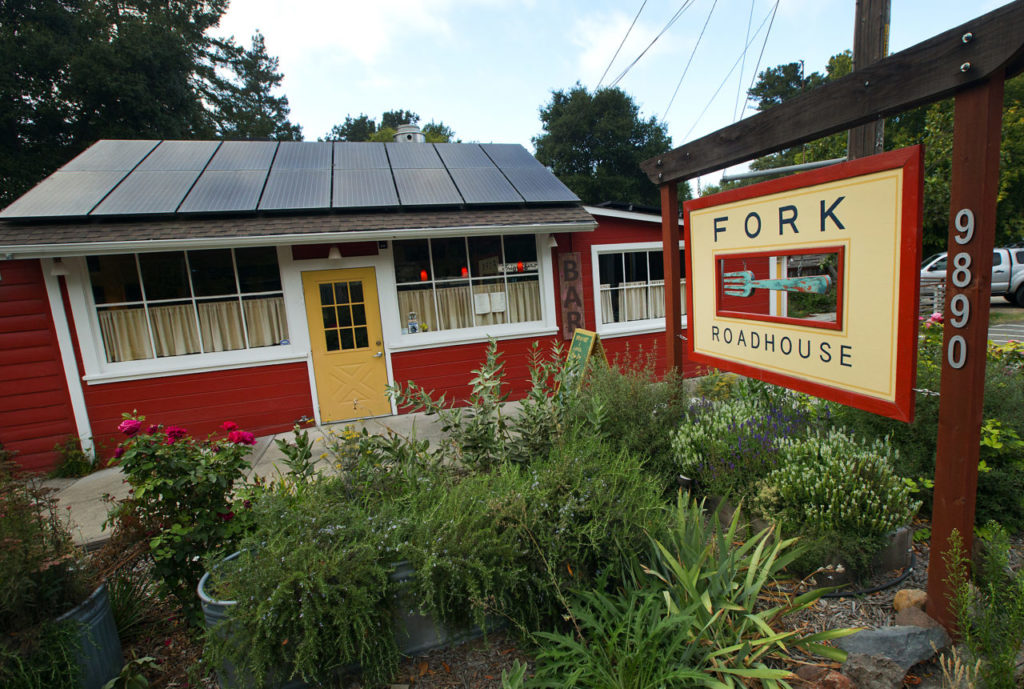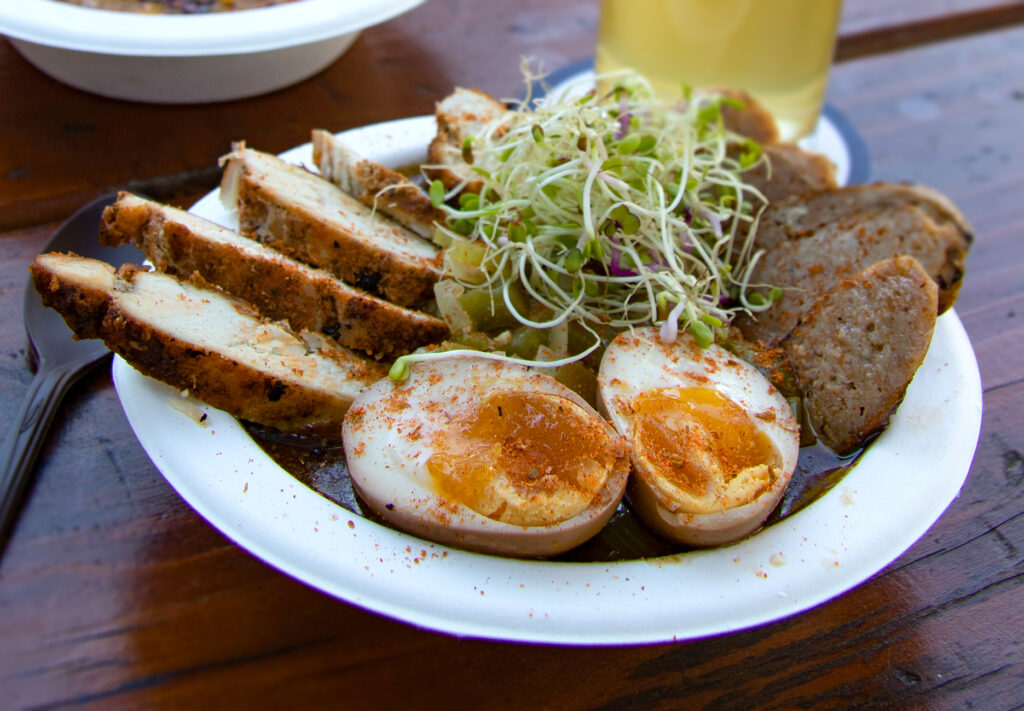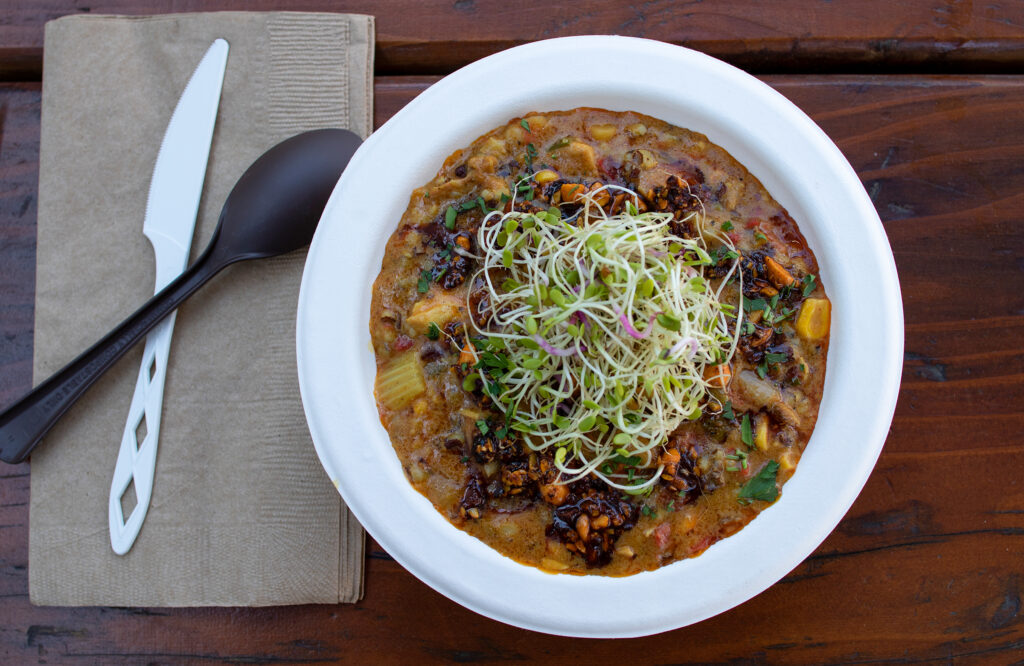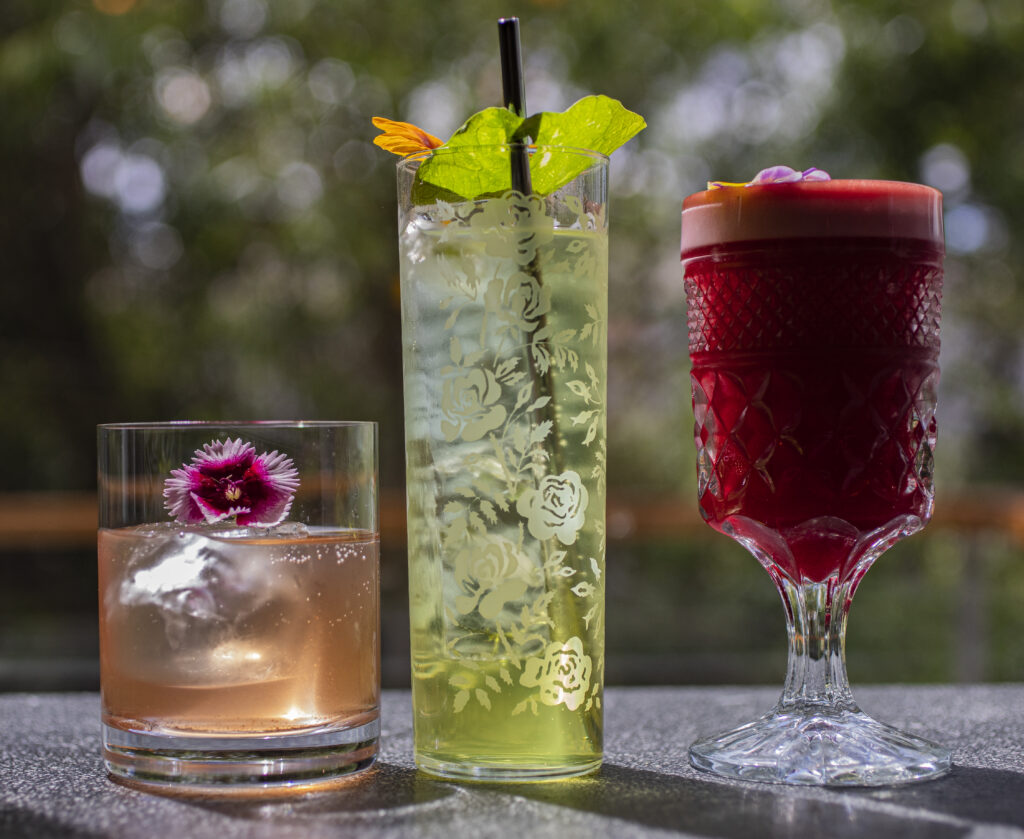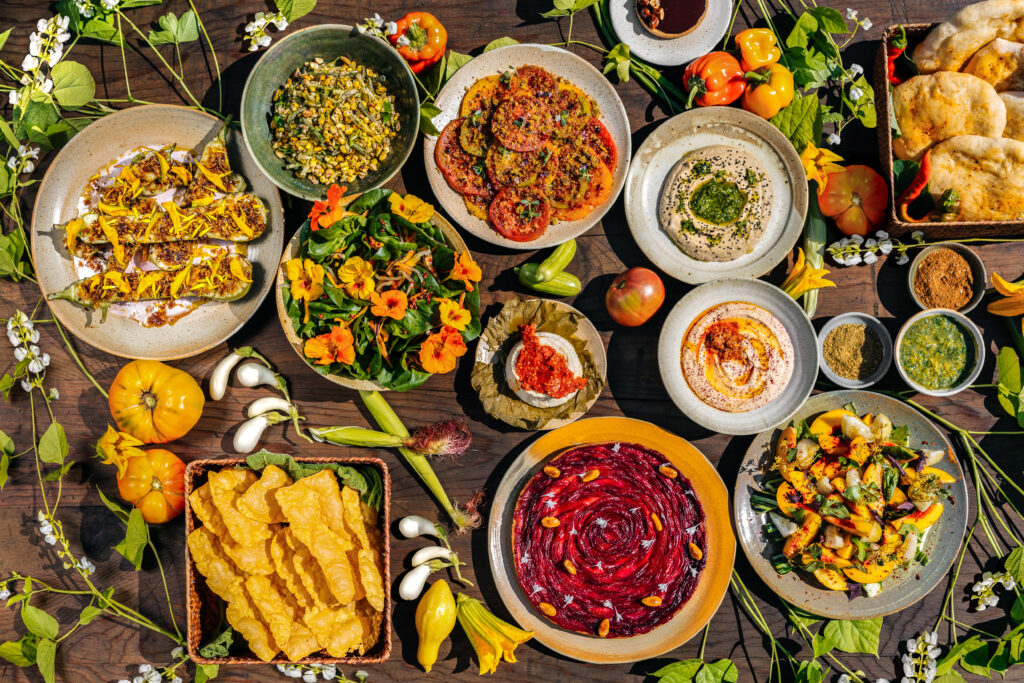 Petaluma has become a mini-hub for winery tasting rooms, with Adobe Road Winery, Barber Cellars, Black Knight Vineyards, Sonoma Portworks, and Brooks Note setting up shop downtown.
Last month, DRNK Wines joined the club with the launch of its pop-up tasting room at The Bagel Mill.
Wine with bagels? Is that even a thing? No, it isn't — at least not yet. DRNK (pronounced "drink") welcomes wine lovers only after the bagel shop has packed up its schmears for the day. Open 4-8 p.m. Fridays and Saturdays, the venue pours wines by the flight, glass, and bottle.
While DRNK already runs a tasting room at its winery property in Sebastopol, co-owners Ryan and Katie Kunde loved the idea of opening an "urban" outpost in downtown Petaluma. The Bagel Mill, owned by Katie's sister Glenda Dougherty, offered the perfect venue for an afternoon-to-evening pop-up.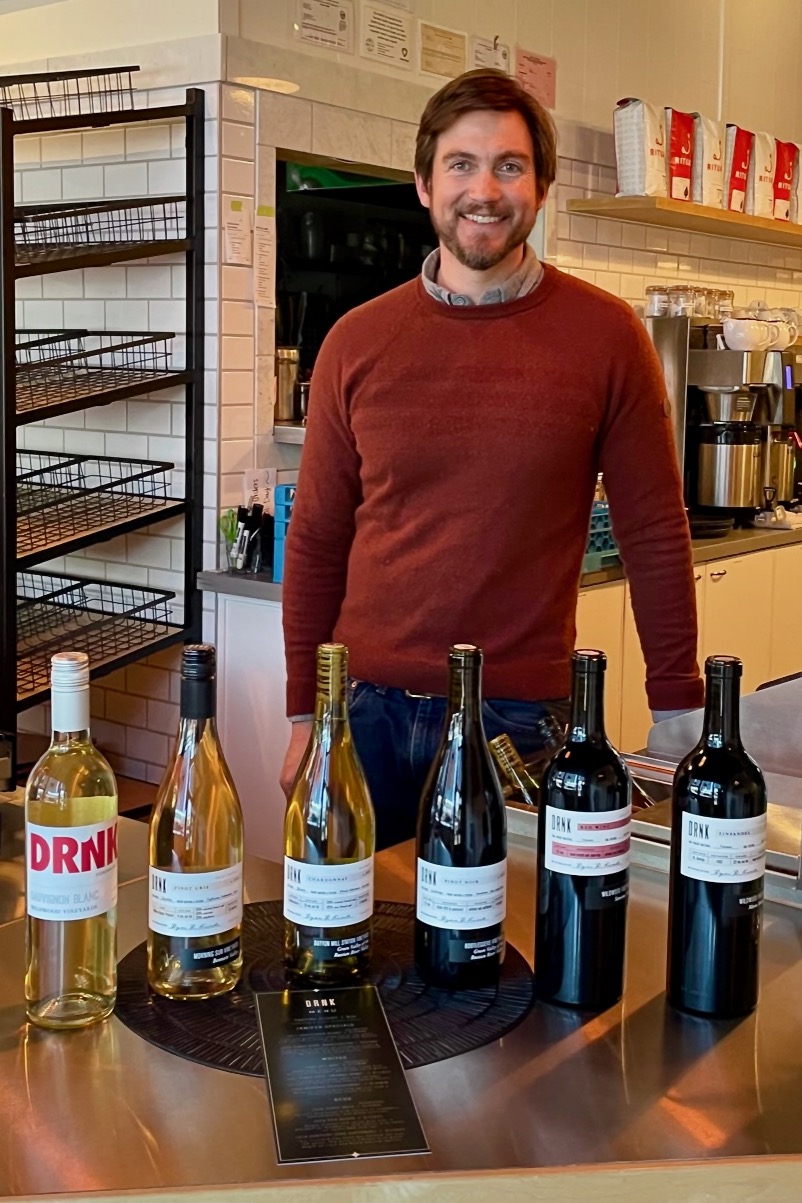 "We like being near a city hub," says Ryan. "You can come in for a taste before your dinner reservation or stop in after." Guests can also order food from Stockhome restaurant next door via a QR code and have it delivered to DRNK in take-out containers.
Though the Petaluma tasting room is new, DRNK Wines is not. A fifth-generation winemaker, Ryan founded the winery in 2012 with Katie and her parents Dale and Nancy Dougherty. This was a natural progression for Ryan, who grew up on the Kunde Family Estate in Sonoma Valley. After a post-college stint in wine sales for E. & J. Gallo, he did a couple of harvest internships at local wineries that helped him discover his true calling: making small-lot wines from distinctive vineyards across Sonoma County.
"This is one of the most agriculturally diverse counties, and there are more grape varieties grown in the correct locations here than ever before," says Ryan. "This is kind of the golden era for viticulture in California, but Sonoma County is special in that there's so much diversity."
Ryan likes to let each individual site determine the direction for the wines while taking people a little bit by surprise. "As a boutique producer," he says, noting that the winery makes just 1,000 cases per year, "it's kind of my responsibility to bring wines to people that they don't expect to like. I've have people tell me, 'I'm not really a Chardonnay person, but that was really good.'"
Whatever Ryan makes, his dedication to craft comes through. The wines are approachable and delicious, showcasing beautiful balance and bright purity of fruit.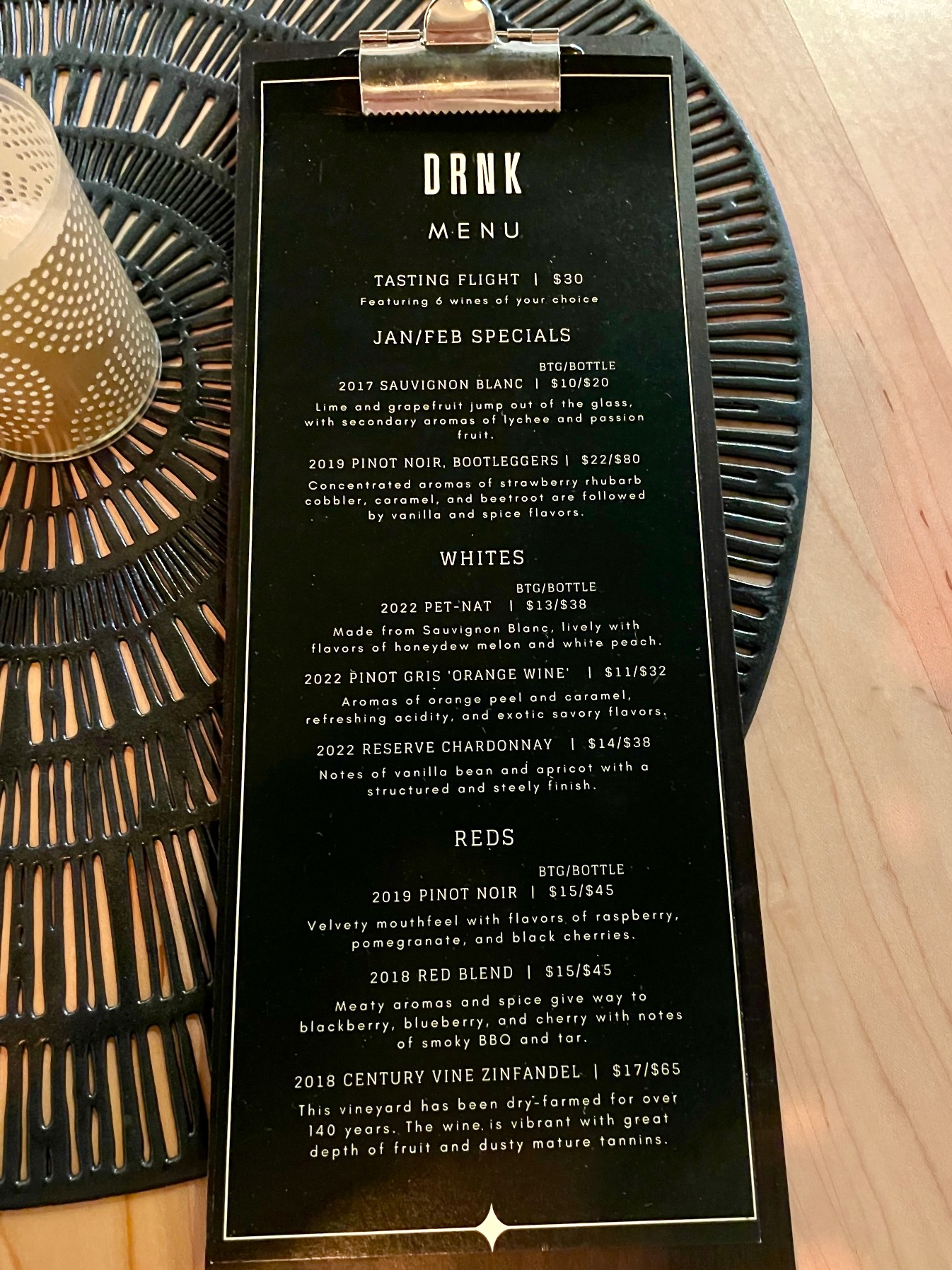 Flights at DRNK's Petaluma pop-up, priced at $30 for a choice of six selections, currently include two Pinot Noir wines, a Sauvignon Blanc, a red blend and an old-vine Zinfandel. For a fun twist, the winery also offers a lively Sauvignon Blanc Pet-Nat and a fresh Pinot Gris Orange Wine. Wines are also available by the half-flight, glass, and bottle.
If all goes well for the pop-up, DRNK may eventually seek out a full-time space downtown. "It's possible," says Ryan. "Anything could happen."
The tasting room is open 4-8 p.m. Fridays and Saturdays. 212 Western Ave., Petaluma, 707-823-3637, drnkwines.com
The post Sonoma's Latest Pop-Up Is a Winery Tasting Room in a Bagel Shop appeared first on Sonoma Magazine.