Super Mario Crafts for Kids and Adults
Get crafty with Mario and friends! Explore a collection of Super Mario crafts to add some Nintendo gaming flair to your home or cosplay.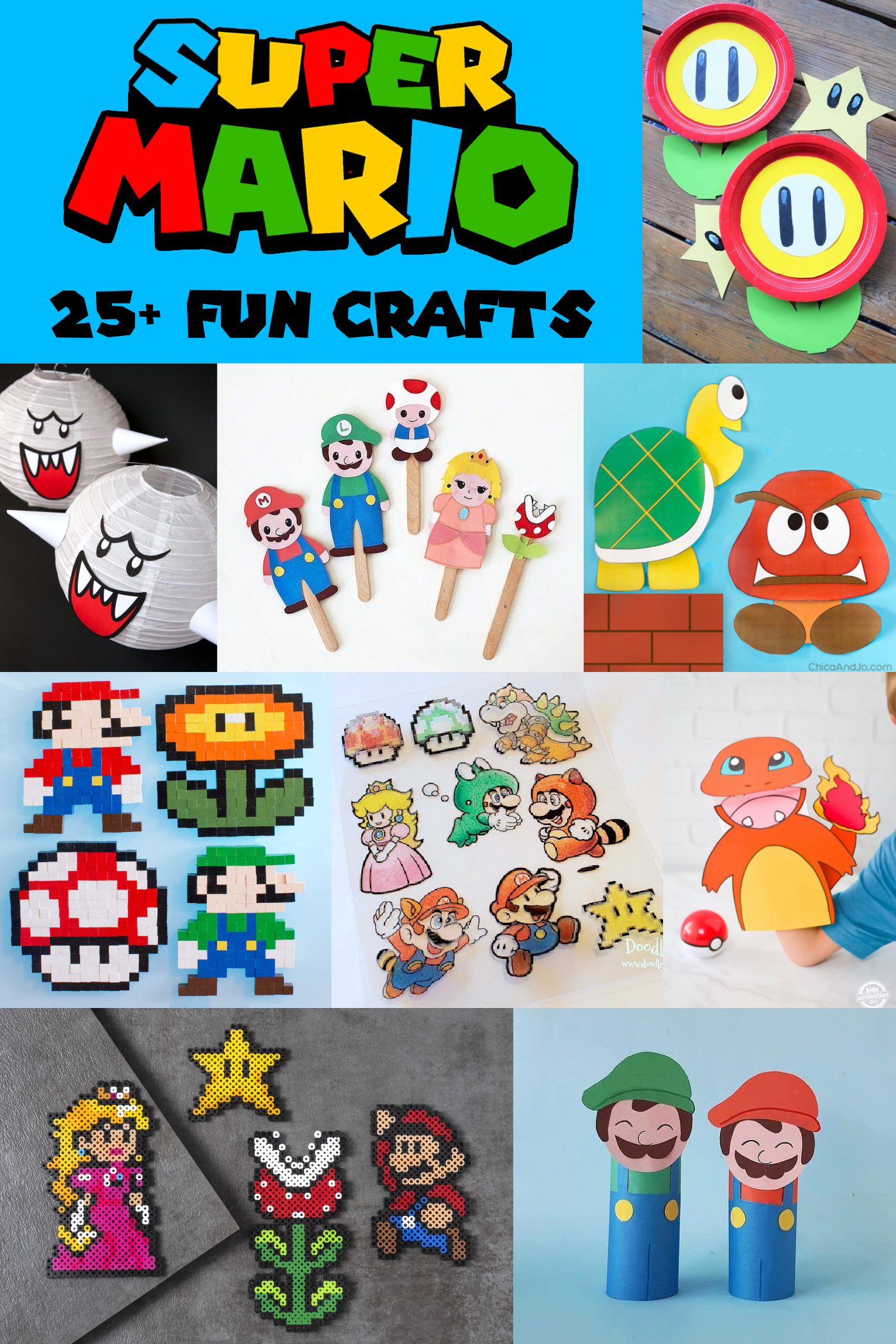 Can you hear the Super Mario Bros theme song in your head? I'm talking about the 8-bit, 1985 original Nintendo gaming system song. I believe it goes a little something like this:
"Doo doo doo, doo doo da-da doo. [pause] Dee dee dee do do doo da-da doo."
TELL me you can hear it! And that you remember all the fun times you had in Mushroom Kingdom. I was there right with you, my friends. I was 8 years old when the game was released.
And as you well know, Super Mario Bros has been a beloved video game franchise since that time. In fact, I've got a few tidbits for you that you might not know:
At least one Super Mario game has been released for every major Nintendo video game console.
The Mario series is the best-selling video game franchise of all time, with more than 826 million copies of games sold, including more than 385 million for the Super Mario games alone (Tetris is #2 and Pokemon is #3).
But the influence of our favorite Italian brothers extends beyond just gaming, as you know. There are movies, toys, and even cartoons.
AND as you might expect, there are also Super Mario crafts! And that's what I'm going to share with you today. I've got over 25 fun projects for you, no matter how old you are and what part of the series you enjoy the best.
Whether you're a lifelong fan, looking for a gift, or want quirky way to decorate your home, there are plenty of Super Mario Bros crafts to choose from. From pixelated wall art to plushies of your favorite characters, the possibilities are endless.
Take a peek at the list below and let me know your favorite ideas in the comments. If you got any great projects you'd like to share, let me know that too! Happy crafting (oh, and have fun storming Bowser's castle).
Super Mario Crafts
Whether you're a longtime Nintendo fan or just looking for a fun way to add some gaming flair to your home, you'll love this list of Mario crafts. Power up your creativity, because it's time to get crafting with Mario and friends!
---
If you enjoyed these Mario crafts, I'd love for you to check out the following blog posts:
The post Super Mario Crafts for Kids and Adults appeared first on DIY Candy.