The Best Places to Buy Beer Online – Reviews and Buyer's Guide
Why buy beer online, instead of going to a store like always?
Well, there are many advantages, but here are just some of the main ones:
– Variety: the number of different beers on the Internet is infinite, whereas your local store is limited by space, by the preferences of everyone else buying there, and the owner's knowledge of beer.
– Convenience: Find what you want within minutes, and the package ships to your door, sometimes within 24 hours (or in the case of Drizly in some cities, within 1 hour). No schlepping, no visiting multiple stores to find something difficult, no calling around to check whether the clerk has ever heard of that beer you had on vacation last month.
– Professional recommendations: Beer subscription clubs have professional beer connoisseurs that select top beers for you, based on your taste. Online liquor stores like Drizly show you what's popular and make recommendations. It's the power of knowledge and tech working together to get you to try different stuff, that you are likely to love, much more conveniently.
So, where exactly do you buy beer online?

Here are our go-to online stores, all of which are well-known and trusted by thousands and thousands of consumers.
Below we show you our top picks for three different situations in which you may want to order beer:
When you want beer delivered to you right now.
OUR PICK: DRIZLY
When you want an expert to send you a curated selection of beers for you to try, like a "variety subscription box" each month
OUR PICK: THE MICROBREWED BEER CLUB
When you are looking for specific beers, a variety of beers, or hard-to-find beers, and can wait a few days until they come to you
OUR PICK: TAVOUR
Read on for more details!
---
Top 3 Websites

to Order Beer Online

1. Drizly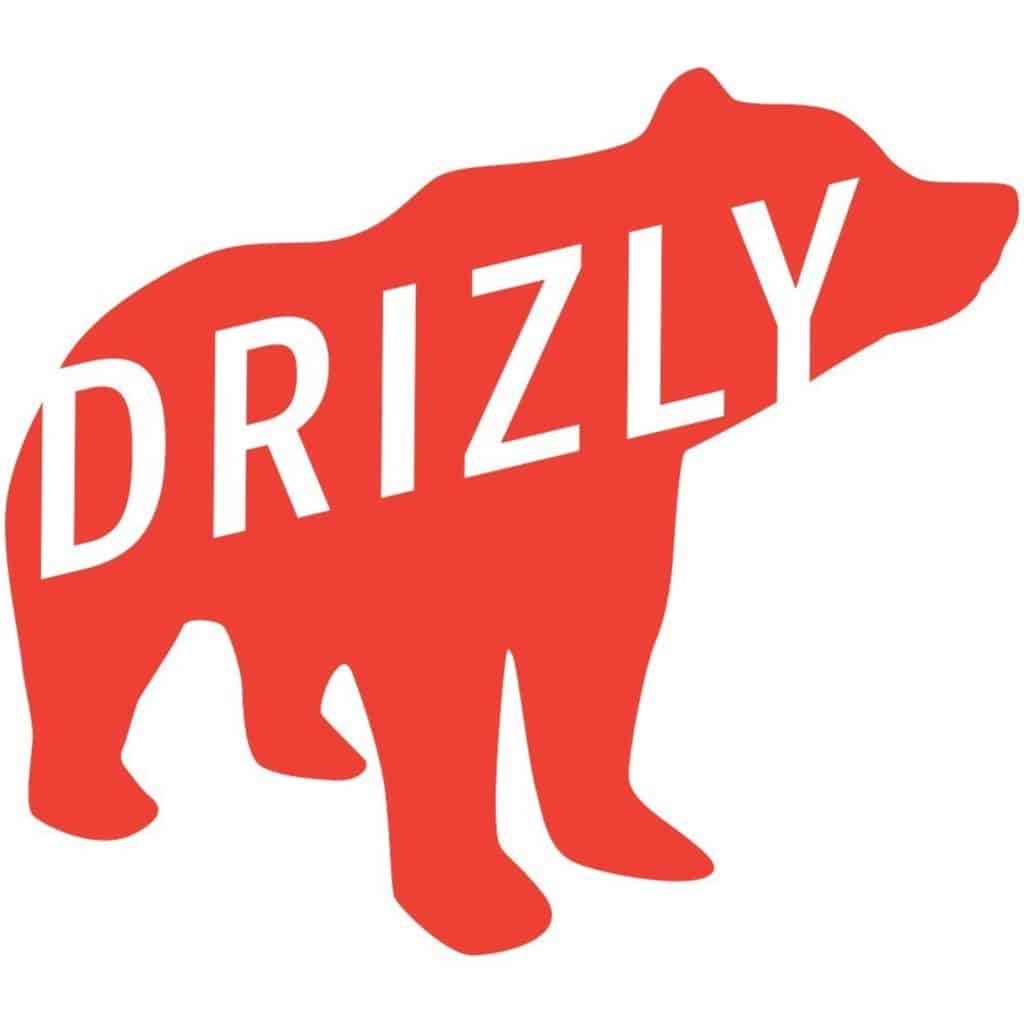 If you need beer **NOW**, and you know exactly the kind of beer you want, Drizly is by far the best bet.
Think of Drizly like an online liquor store.
If you live in a city covered by Drizly, you can get beer delivered to your door as quickly as one hour. That's pretty amazing! And if you don't, then they can ship booze to you within 3-5 days. That's pretty amazing too!
If you're into more than just beer, their overall alcohol selection is great too. And the prices are not that much more expensive than your local store (in fact, they partner with local stores for their delivery service).
Also, the fact they have an app is particularly convenient.
"Slice says 60.8% of the growth in online beer, liquor and 
wine sales came from the expansion of app-based alcohol delivery service Drizly Inc." – James Melton.
They cover almost every major city in the US and ship to half of the country (24 states as of October 2019), so you are probably in their coverage zone!
---
---
2. Microbrewed Beer of the Month Club
If you're into craft beer, and if you are looking to expand your palate and knowledge of beer, there's no question that this is the best option for you. 52Brews has been talking about this club for years. (Check the link next to the video for a full review)
Note that it's not just a monthly beer club – you can order a huge range of craft beer, from IPA to stout, on an individual basis too. Kind of like Drizly, but for much harder-to-find or high-quality brews.
You do have to order a minimum quantity of each beer, so it's not that easy to select a wide variety in small quantities – but the range is amazing, so it's worth trying.
Shipping and handling is $15.00, so make that big shipment count!
Use code 52BREWS35 at Microbrewed for $35 off a 12-shipment order!
CLICK HERE FOR THE MICROBREWED CLUB
– or –
Read our full review of the Microwbrewed Beer Club
---
3. Tavour
If you like convenience and the idea of customized recommendations – one thing we love about Tavour is their really cool mobile app and their recommendation engine.
Set up a profile and start liking some of your favorite beers, and you will recommendations for new ones. It's like Pandora for beer!
Choose the beers you'd like to try and put them in your crate. It's easy to order another crate of the same beers, which makes it simple to keep a steady stream of your absolute favorites, if you have some.
Shipping costs are capped at $14.90, which is excellent if you like ordering in bulk. Lower that per-unit cost!
Also note that it's free to sign up. It's not a "beer of the month" club.
– or –
---
Tips For Buying Beer Online
Tip #1.

What's The Legal Age To Buy Beer In The United States?
The legal age to buy beer in the United States is generally 21. This doesn't change just because you're buying beer online! [1]
Just like buying beer in a liquor store, you have to prove your age when buying beer online. It's definitely not a way for underage people to get a store or brewery to ship alcohol directly to them. Don't try it!
---
Tip #2.

Local Laws May Vary
Shipping alcoholic products has different restrictions by state. Most will allow it with certain constraints. [2]
In pretty much all cases that will include the requirement that the delivery person will have to get a signature from an adult over 21, with a mandatory ID check.
You will also not be able to have your bottles sent to PO boxes or mail order addresses. All the above sites provide information on the specific restrictions, and what will be required to receive your brew.
---
Tip #3.

Compare Shipping Rates And Conditions
Delivery time, guarantees and costs will vary a lot. Costs are probably quite similar, as this is not generally an area where online retailers make any money. But you should take a close look at delivery times. [3]
Drizly is definitely the best choice if you happen to live close to one of their locations; you can't really beat a 1-hour delivery.
---
Tip #4.

Compare Prices
As with anything you buy, you will find very wide-ranging prices with online beer retailers.
Some craft beers can be quite pricey, and a few percent along with better shipping costs can make a huge difference.
It could even be enough for an extra bottle to enjoy.
---
Final Thoughts

on Ordering Beer Online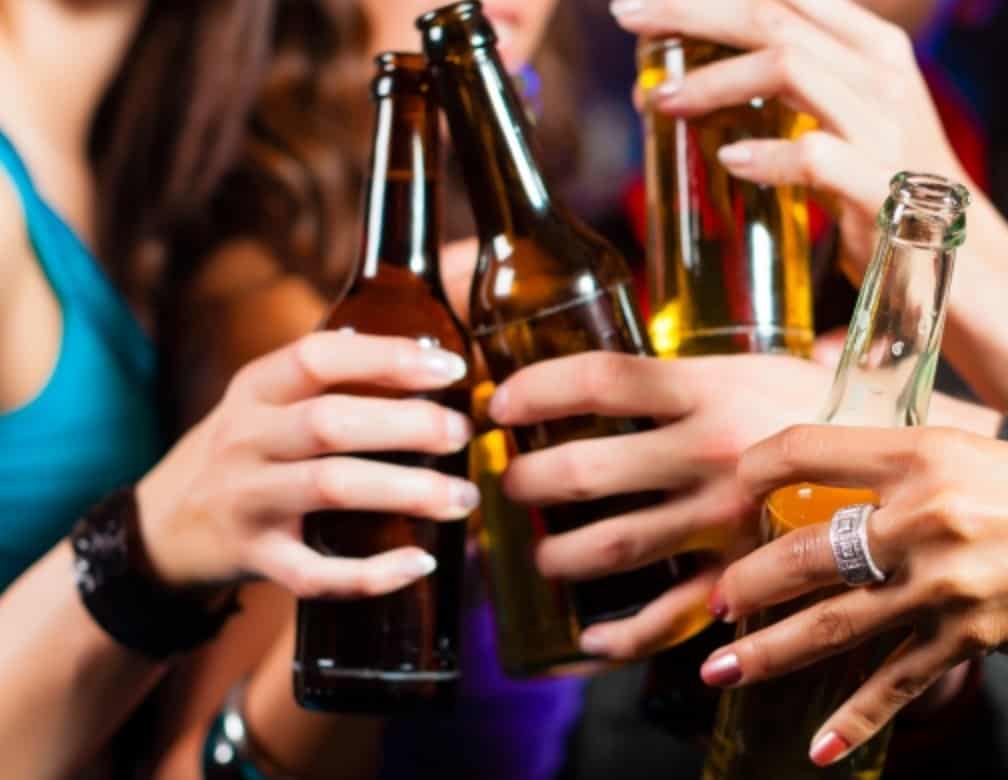 You buy everything else online. Clothes. Electronics. Even groceries. You shop on Amazon. On Wayfair. On Etsy.
There's no reason why buying beer should be any different. 
The beer world has caught up with the rest of e-commerce. Take advantage of it!
---
References
1. Centers for Disease Control and Prevention, Fact Sheets – Age 21 Minimum Legal Drinking Age, retrieved from https://www.cdc.gov/alcohol/fact-sheets/minimum-legal-drinking-age.htm
2. National Conference of State Legislatures, Direct Shipment of Alcohol State Statutes, retrieved from https://www.ncsl.org/research/financial-services-and-commerce/direct-shipment-of-alcohol-state-statutes.aspx

3. Holger Görg, László Halpern, Balázs Muraközy, Shipping the premium beer farther away, retrieved from https://voxeu.org/article/shipping-out-best-beer-why-export-prices-increase-distance
The post The Best Places to Buy Beer Online – Reviews and Buyer's Guide appeared first on .