These Sonoma County Restaurants Put the Joy Back Into Dining Out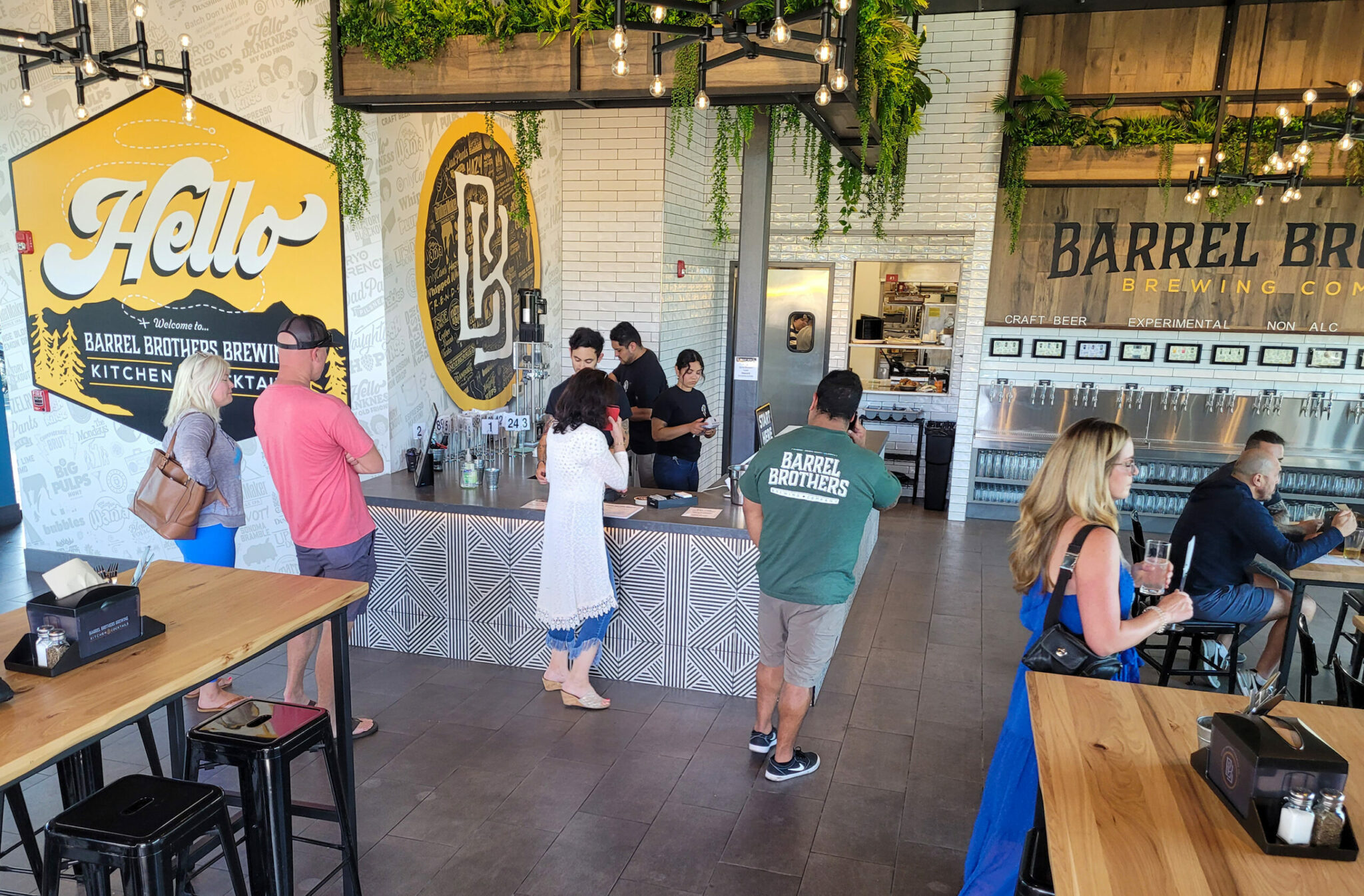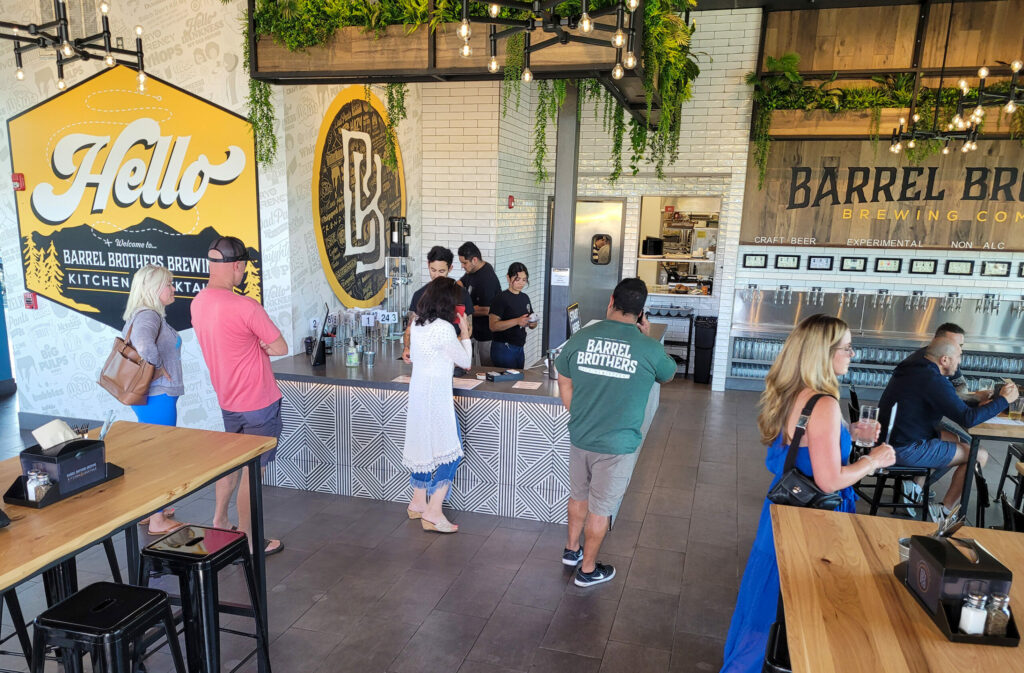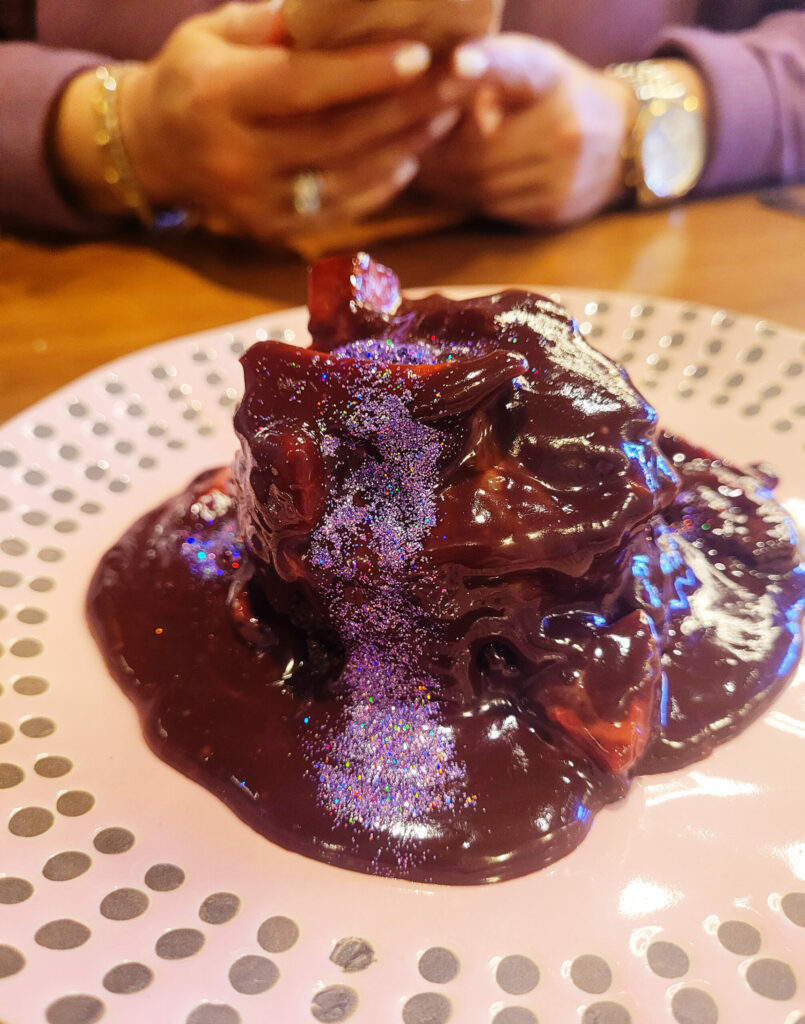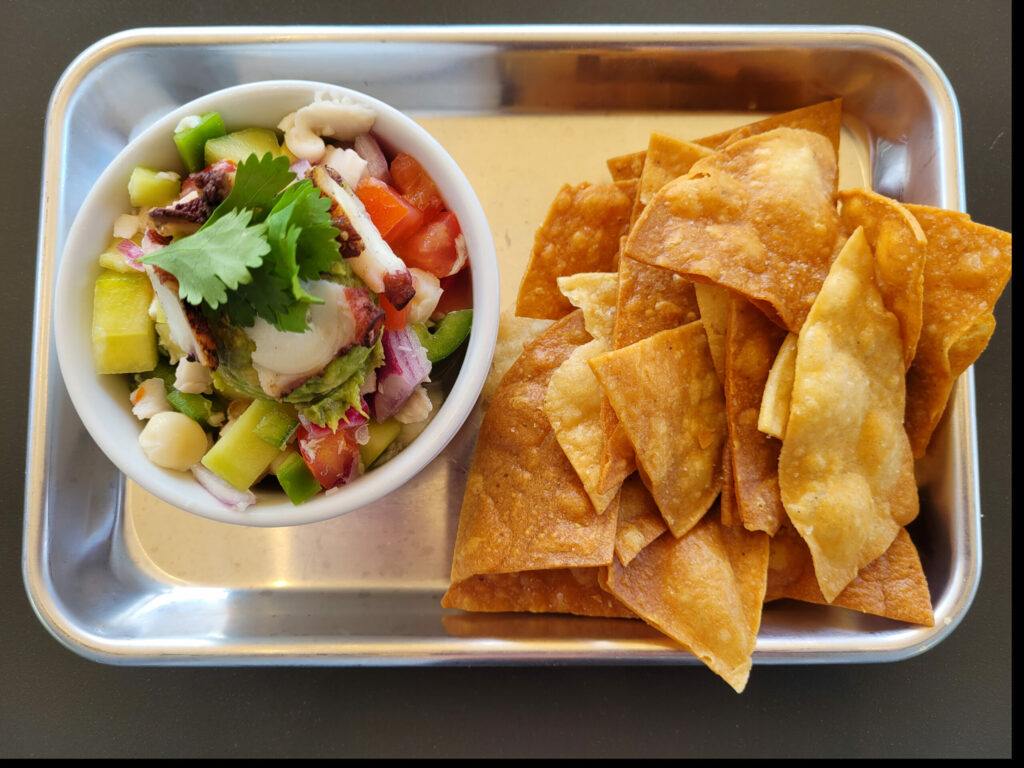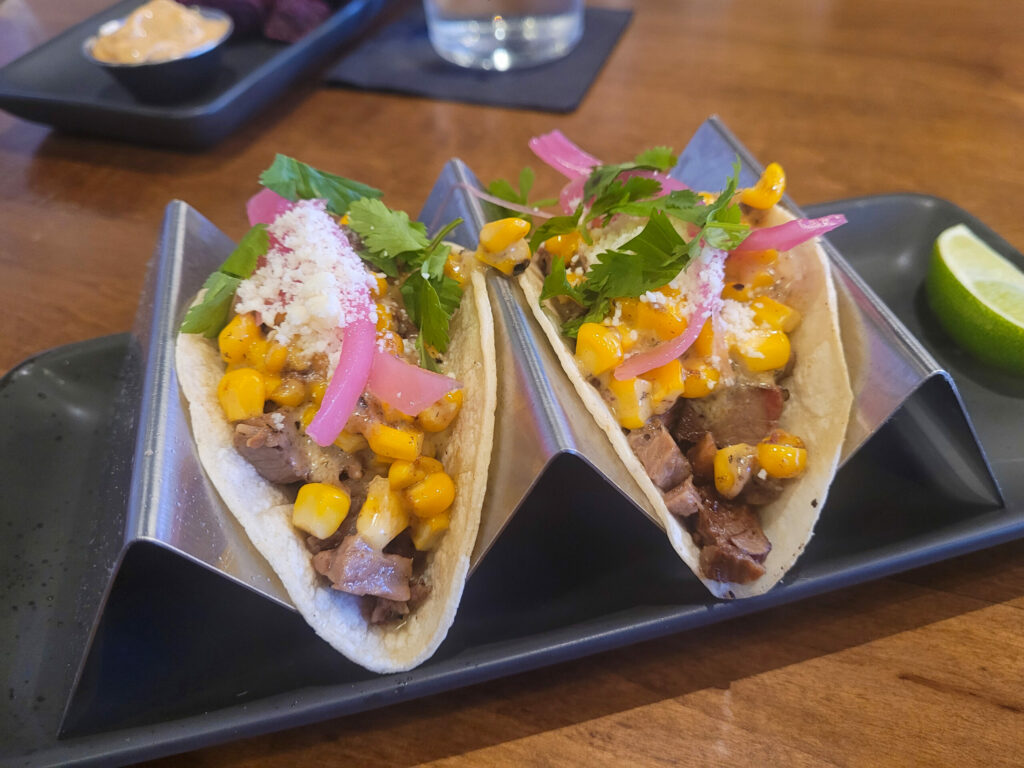 It's been a long time since I've laughed out loud at the pure joy and silliness of a restaurant dessert.
With the mountain of troubles restaurants have faced since 2017's wildfires, through COVID and beyond, there's been a sober-mindedness about dining out.
Instead, the last six years have been about comfort, predictability and guaranteed winners like fried chicken sandwiches, mashed potatoes and carefully curated vegetable-forward dishes cooked over coal. There's little room for silliness when restaurant margins are slim and diners fickle.
Menus certainly haven't had the unbridled joie de vivre of, say, sparkling edible glitter sliding down a mound of melted chocolate and gooey cake or a cereal-milk panna-cotta trio topped with Cocoa Puffs and Fruity Pebbles at the newly opened 19Ten restaurant in Santa Rosa's Railroad Square.
It also hasn't had the little kid thrill of playing with the 39-tap self-serve wall of beer, cider and cocktails at Barrel Brothers Kitchen & Cocktails in Windsor. Just try not to snicker at taps labeled The Snozberries Taste Like Snozberries sour beer or Dad Pants Pilsner.
Sonoma County is ready to enjoy a little eater-tainment again, and 19Ten co-owner Brad Barmore thinks his twinkling Princess Cake was a fun idea worth trying. So did I.
We couldn't stop laughing when the cake arrived at the table because, while delicious, it gave the overall impression of something a magical unicorn might have left behind on the forest floor. Our snort-worthy question: Does the glitter dissolve after you eat it, or will it reappear?
Fact: Edible glitter dissolves in the digestive system.
Classic and new
19Ten, opened in the former Jack & Tony's, is already a Railroad Square destination. JC Adams and Barmore have expanded their portfolio (they also own KIN Windsor and KIN Smoke in Healdsburg).
The cavernous space has been opened up, lightened up and given a new chance at life. Even on the second day of service, the restaurant produced American classics with fun and flair.
The 19Ten menu is a mix of new concepts and inspirations from both their KIN restaurants. There are ideas Barmore has long wanted to try, like the glittery cake or Beet Fries with togarashi-mayonnaise dipping sauce. There's plenty to love on the menu and nothing stuffy or plain here. It's a celebration of food and fun.
Start with one of their craft cocktails and Smoked Brisket Elote Tacos ($18) with tender Texas-style smoked brisket, roasted corn, cotija cheese and pickled red onion. Or order the sweet-savory Eight Hour Pork Belly ($16) with gochujang honey glaze, chicharron and chile dust. The Beet Fries ($12) are divisive, with large chunks of red beet flash-fried and fairly beet-forward in taste. They're great if you like beets, which I do.
Scallop Crudo ($16) is a great plate to share, with thin slices of fresh scallops marinated in a tart-spicy chile-oil vinaigrette.
Entrees are harder to choose. Here you'll want to invest in hearty dishes like the Beef Duo ($40) with a hangar steak and beef cheeks or the Smoked Baby Back Ribs covered in a bourbon Dijon glaze. Our favorite was the simple 19Ten Burger ($19) with a crisp Parmesan skirt around two burger patties. Ten-inch brick-oven pizzas are nicely cooked, but we learned too late that Clam Pizza ($22) isn't a personal favorite because clams on pizza are weird unless you're from Connecticut.
Do save some room for the Princess Cake. 19Ten is at 115 Fourth St., Santa Rosa, 707-791-7494, 19Ten.com.
Barrel Brothers
Barrel Brothers Kitchen & Cocktails is equally amusing, if for no other reason than you can pour 1-ounce samples from cocktail taps or full pours from their beer taps. How much you pour is up to you.
The food is equally playful, with simple but well-executed nibbles, bowls, skewers and baskets. The Moroccan Spiced Lamb skewer ($5) is perfectly seasoned and served with a pool of tart tzatziki. The Grilled Halloumi skewer ($5), or "stick" as it's called on the menu, has squeaky grilled Greek cheese with layers of naan and an Indian-inspired spinach sauce.
Ceviche ($15) was less impressive, with more vegetables than fish. But the absolute winners of the day were pupusas ($14) filled with roasted pork, cheese, black beans and potatoes. It's a shareable dish with richness from the fried El Salvadoran griddle cakes and freshness from the pile of cabbage salad and salsa on top. Southern Fried Chicken ($17) is also excellent, served with sweet pickles and a creamy ranch dip.
The outdoor patio is a top spot for people-watching, and don't miss the Sasquatch wallpaper in the bathroom.
And remember to have some fun. Barrel Brothers Brewing Kitchen and Cocktails is at 9238 Old Redwood Highway, Suite 128, Windsor, barrelbrothersbrewing.com.
The post These Sonoma County Restaurants Put the Joy Back Into Dining Out appeared first on Sonoma Magazine.