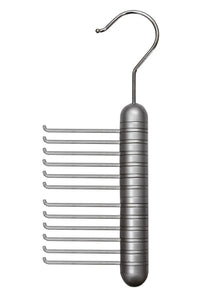 Brand: MergHome
Features:
Keep all your accessories organized
Great for ties, belts, scarfs etc
Holds Twelve Accessories
Each hook can swivel
Set of Two
Publisher: MergHome
Details: Keep all your ties, belts, scarfs and other accessories organize with this great hanger! Hanger has 12 hooks that can swivel 360 degrees and allows you to remove accessories with ease. The overall height of the hanger is 10" Inches.
UPC: 804551693946
EAN: 804551693946
Package Dimensions: 9.9 x 4.5 x 1.5 inches