13 Simple Ideas to Decorate Your Easter Table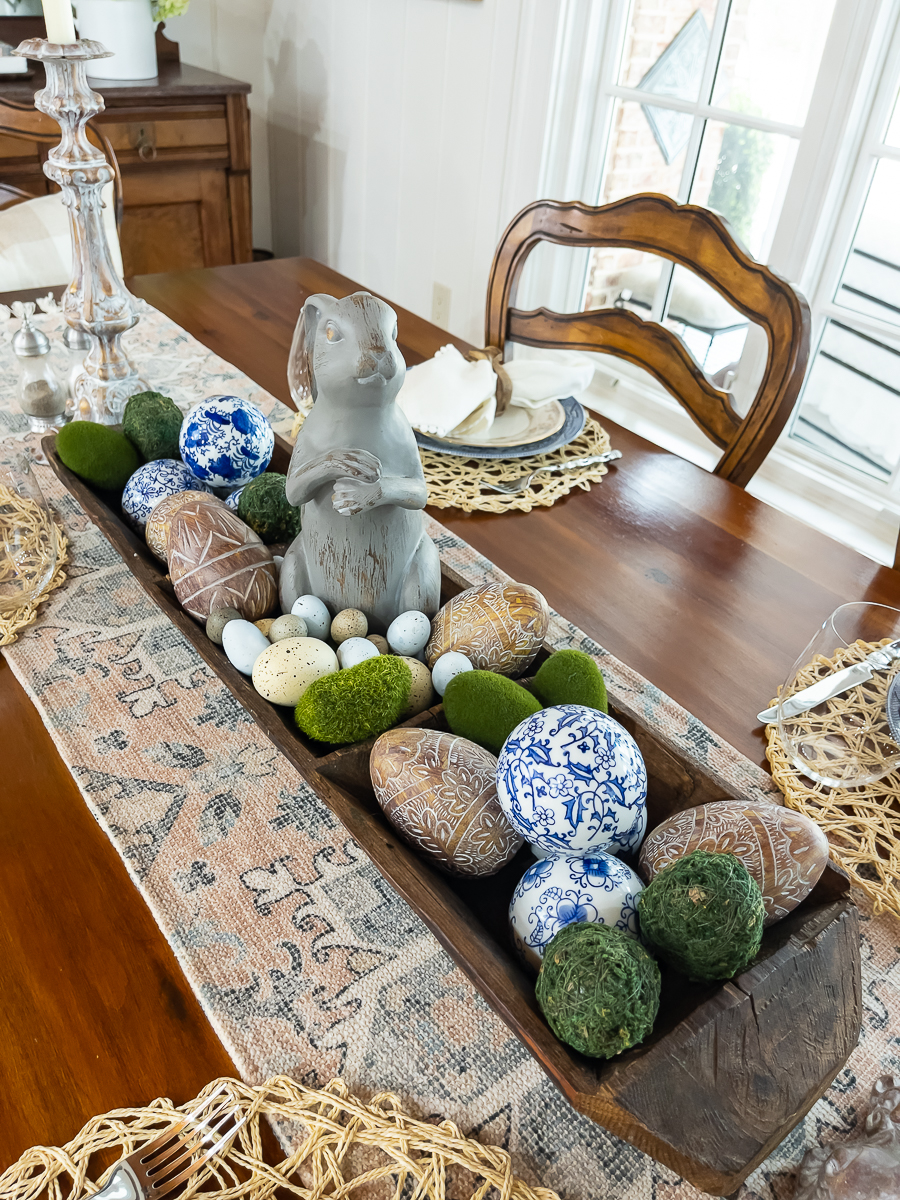 13 Simple Ideas to Decorate Your Easter Table today so that you can focus on cooking and entertaining the day of!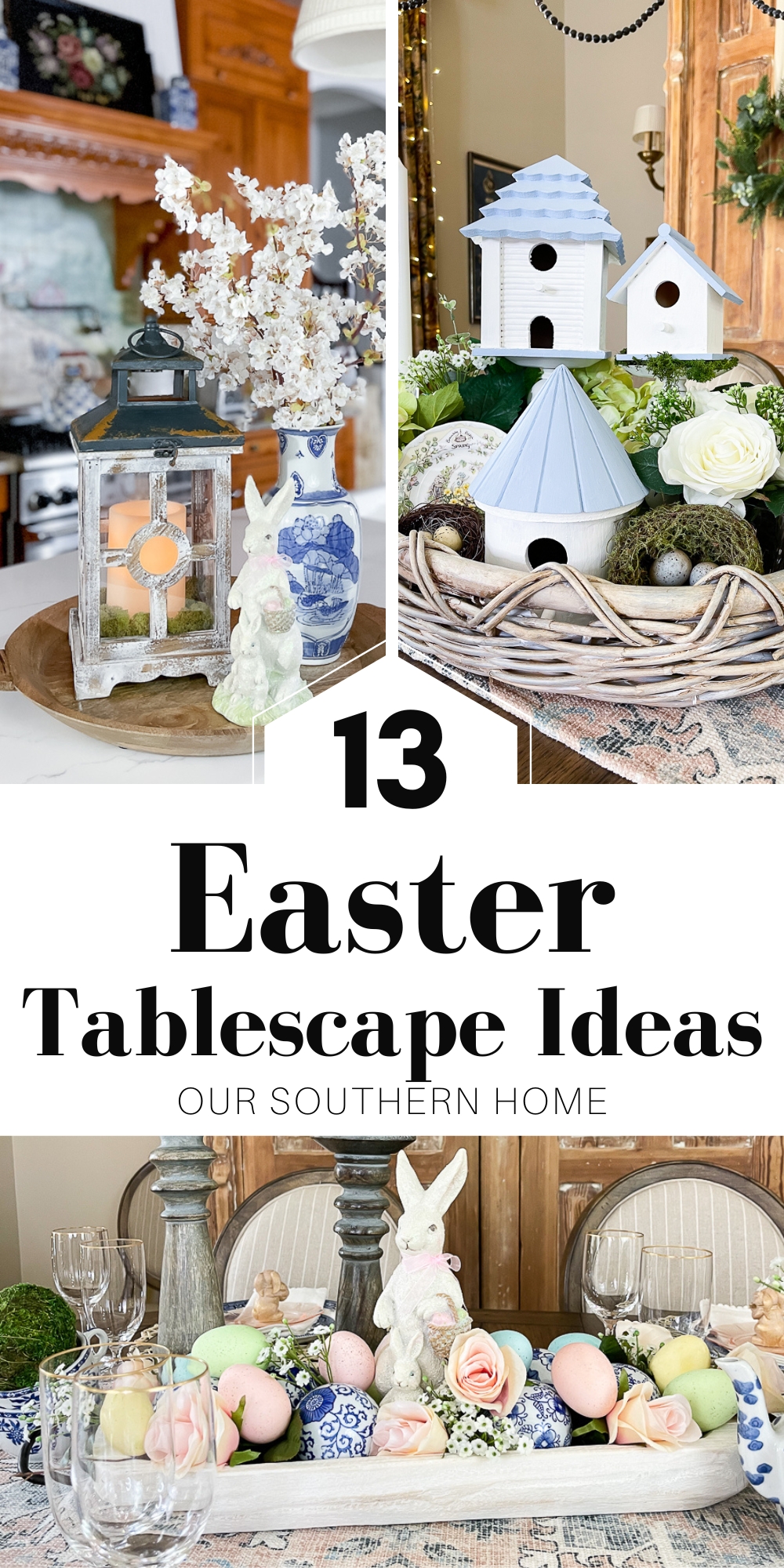 When it comes to home décor, Easter is the perfect excuse to get creative. The arrival of spring brings in new energy that infuses your home with a fresh look, and what better way to do this than by sprucing up your Easter table? Whether you're hosting an intimate family dinner or planning fun activities for kids, here are some easy ideas that will bring out the hues of this cheerful season and also add sparkle to your tablescape!
Latest from OSH
This post may contain affiliate links. If you purchase something using one of my links, I may earn a small commission from the retailer costing you nothing more. You can read more on my disclosure page. YOU WILL FIND A SHOP THE LOOK FOR OUR HOME AT THE BOTTOM!
I've been blogging here at Our Southern Home since 2012. That's a lot of centerpieces through the years. It's fun for me to go back and reminisce as I create posts like this.
I encourage you to think outside the box as you create your Easter tablescape. Shop your home to create a unique look. It's perfectly ok to "borrow" accessories from other areas of your home.
Things to Use that You May Already Own
13 Simple Ideas to Decorate Your Easter Table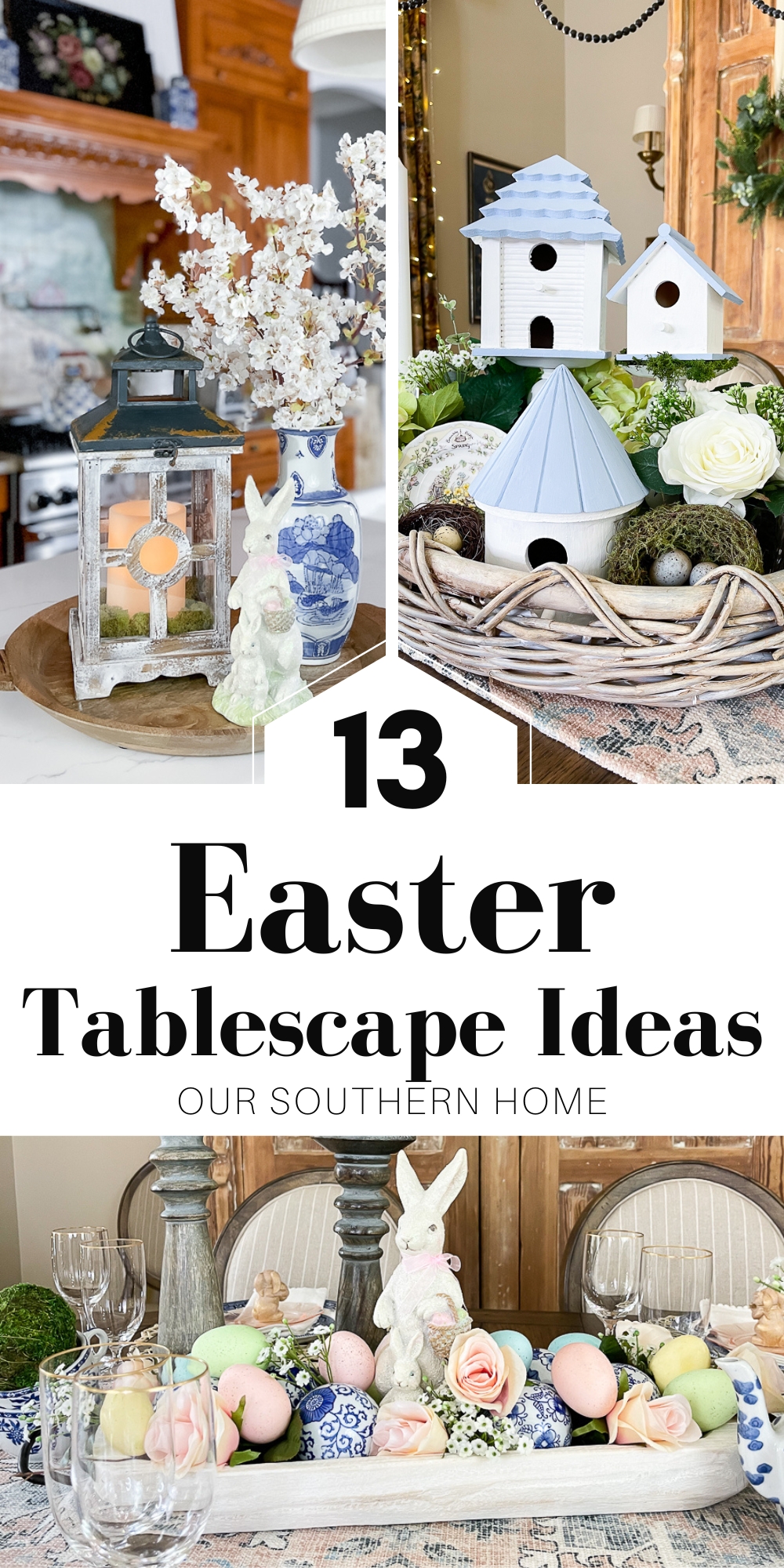 As you prepare to welcome your family, friends, or even just yourself to Easter dinner this year, remember that the table can become its own work of art! Incorporate colors inspired by the season with blooms or eggs and get creative when it comes to your design. Whether you choose to add a few sprigs of fresh greenery or opt for an extra dose of sweetness through candy, cake stands, and colored eggs – by adding some simple decor touches, you'll be sure to create an unforgettable dining experience for all. Embrace the opportunity to take on a creative project this Easter holiday and make your dinner table bloom!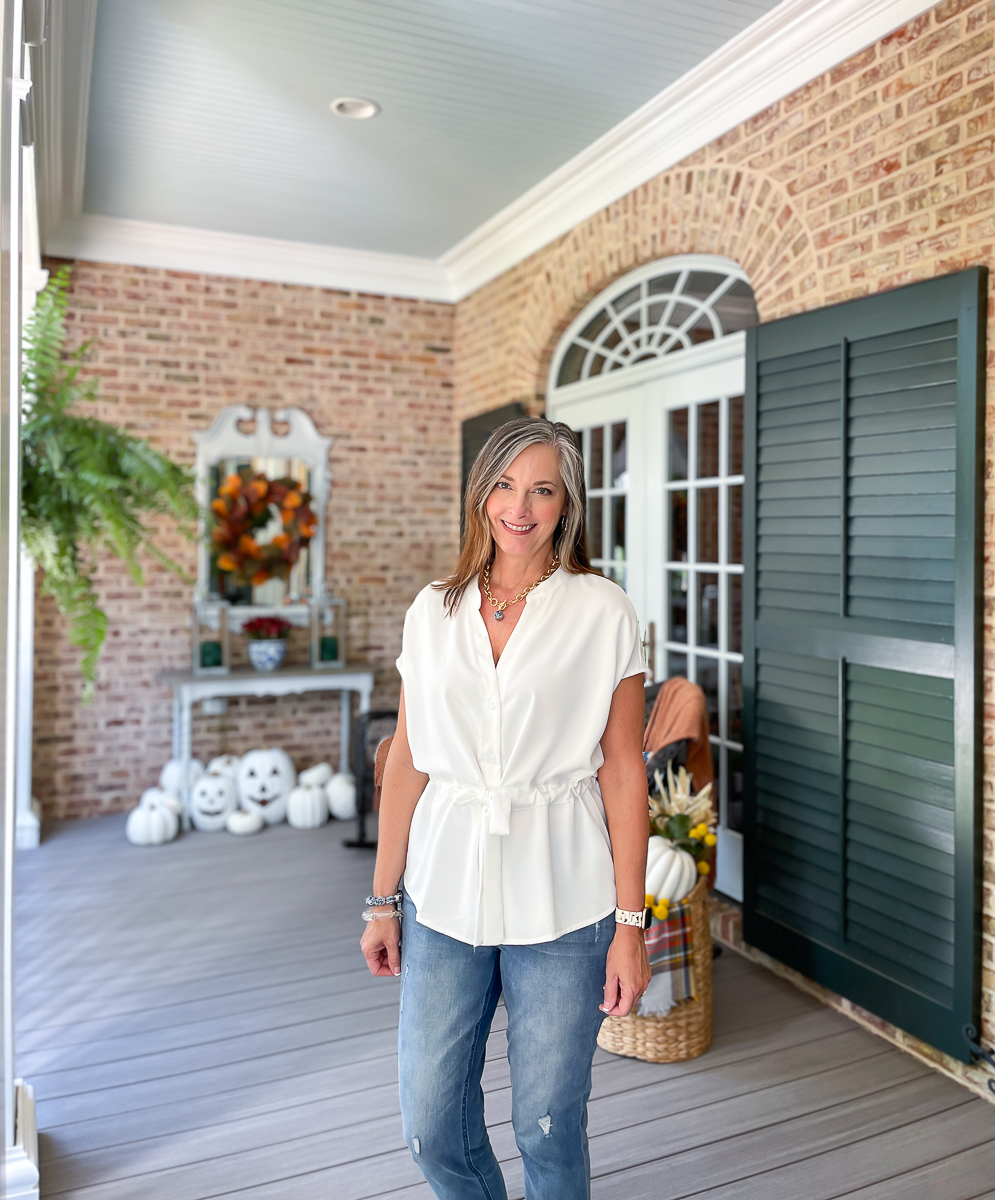 Christy has been creating content for Our Southern Home since 2012. She has been featured in numerous print and online publications. Her classic, eclectic design approach spans her home and fashion style. Christy has a way of mixing store-bought with thrift store, antique and vintage finds. As a recent empty nester, she is having fun navigating this new stage of life. Read more about Christy HERE. Be sure to subscribe below. You can also contact me HERE.
The post 13 Simple Ideas to Decorate Your Easter Table appeared first on Our Southern Home.