A Beach Vacation Travel Wardrobe
My Beach Vacation Packing List…
Even though I've previously declared myself "Not A Beach Person," I have to admit I am SO ready for this vacation.

Lounging under a shady palapa with a cold beer

sounds really good right about now.
While I usually don't maintain a separate wardrobe for travel, in this case I did purchase a few items as my day-to-day wardrobe isn't particularly beach-appropriate. Per the latest forecast, the weather will be warm but not too hot: highs in the mid-80's, lows in the 60's F. According to my BIL who's already there with the boat, the humidity levels are still in the comfortable range.
Travel Wardrobe For A Week In Puerto Vallarta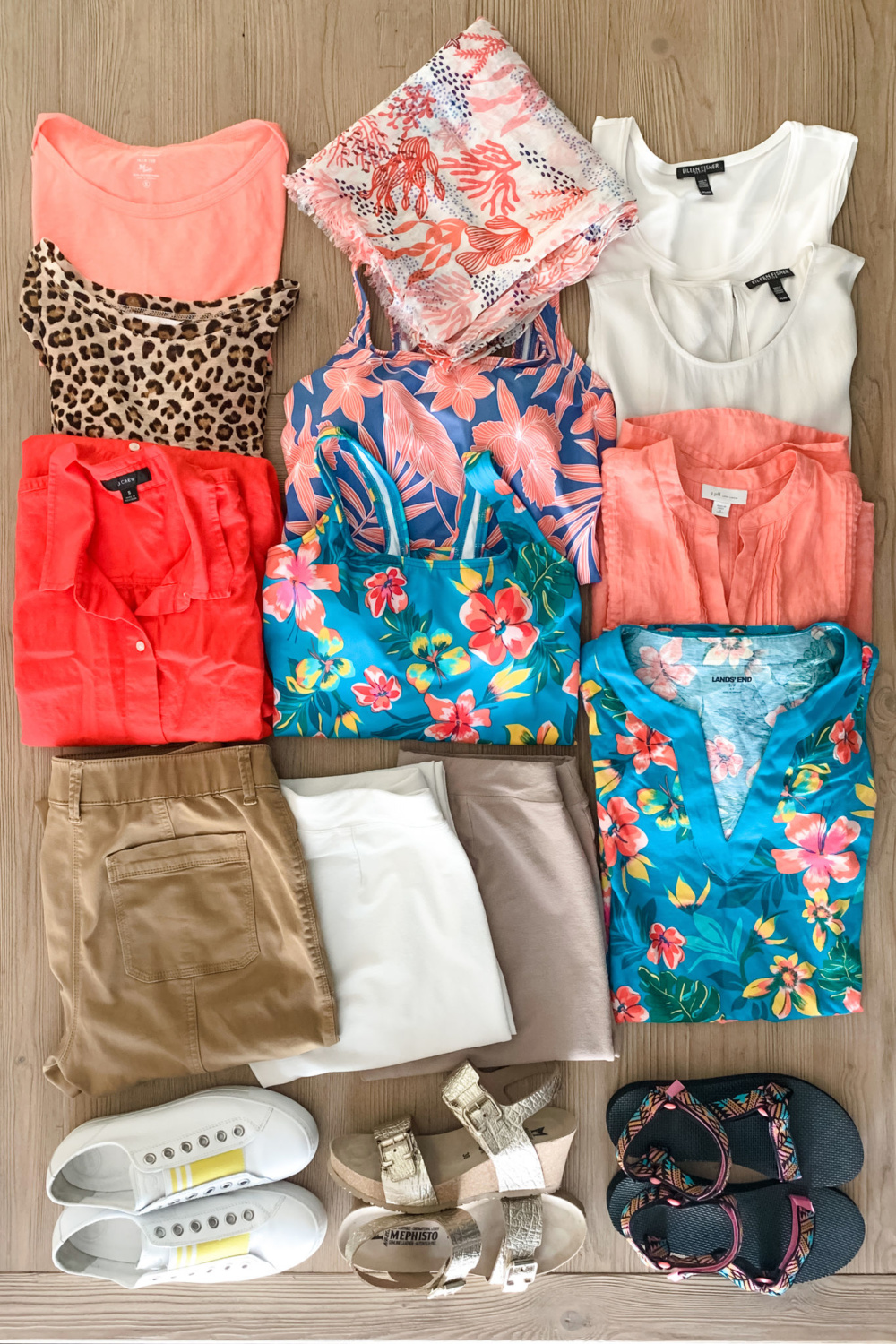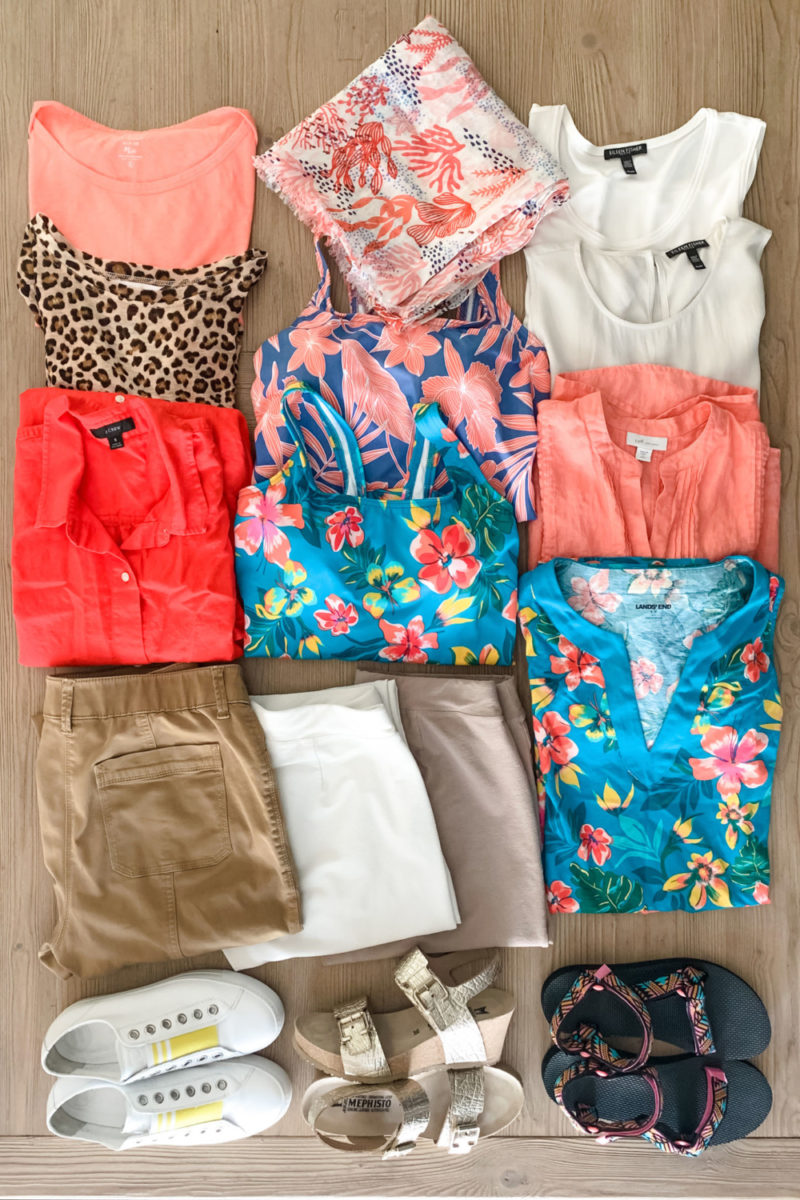 We will probably be spending most of our days by the pool, at the beach, or on a boat. I'm not anticipating any venues that will require anything more formal than "neat casual" attire.
By sticking to my Spring color palette, I managed to put together a colorful beach vacation wardrobe that's still cohesive. Almost everything goes with everything else, and can be worn in multiple combinations.
As usual, I'm not counting shoes, accessories, outerwear or "underpinnings" in my 12 items. At the very last minute I'll double-check the forecast, and swap out an item if necessary or add a Wild Card piece.
Shoes
Because I always start with the shoes…
Slip-on sneakers. I'll wear these for travel days, and perhaps if we have any excursions in town that require a lot of walking. (I found this style runs ½ size large, suggest sizing down.) Here's a similar style that's more budget-friendly.
Wedge sandals. I wore this style all over Paris the last two summers (including on cobblestones) and found them both comfortable and stable. I figure these can be my "out to dinner" footwear.
Beach sandals. I'm not a fan of flip-flops, and find these "sport" sandals just as beach-friendly, but more comfortable and easier to walk in.
Bottoms
Tops
Swimsuits & Dress
Accessories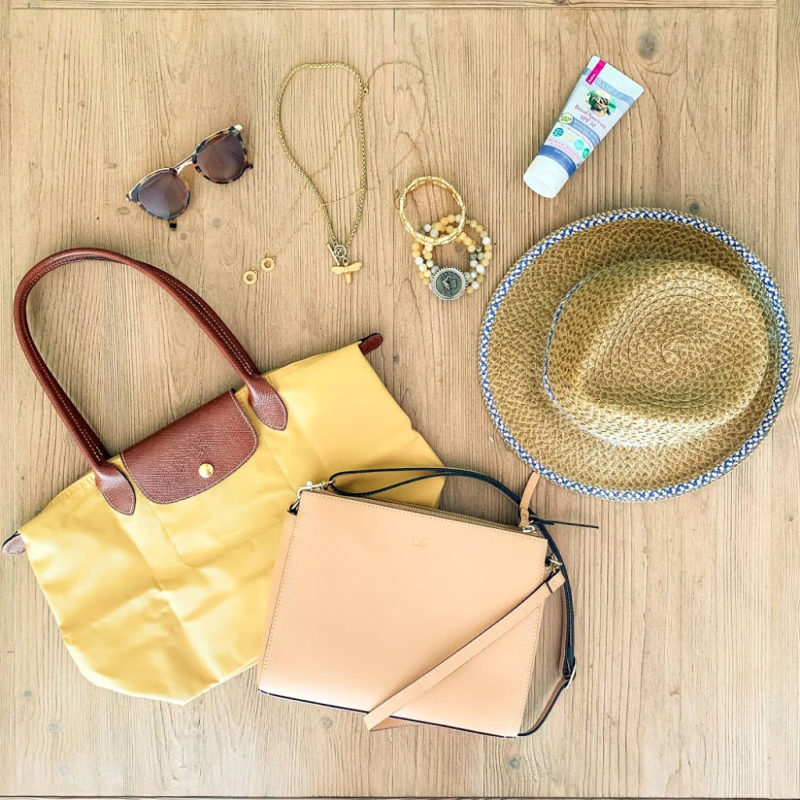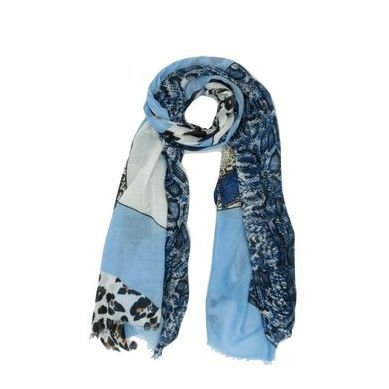 If your palette is cooler, this lightweight blue scarf with leopard print is a fun option. Also large enough to wear as a wrap.
I think I'm ready to go; next stop: Puerto Vallarta!

What do you always include in your beach vacation packing list?