Bahamas cruise packing list: What to pack for the islands
Packing for a Bahamas cruise? Toss your swimsuits and tropical attire into your suitcase and start channeling those relaxing island vibes.
Even in winter, the coolest part of the year, temperatures in the Bahamas only drop to the low 70s on average, making comfortable and breathable clothing crucial. But to do this cruise destination right, you are also going to want to explore beaches and historical sites, hike stunning terrain, engage in water sports and even swim with wild pigs, all of which require the correct gear and outfits.
We know you don't want to come home with a sunburn or sit around in wet clothing during your vacation. Learn what to pack for a Bahamas cruise so you're prepared for fun in the sun.
For cruise news, reviews and tips, sign up for TPG's cruise newsletter.
What to pack for a Bahamas cruise
If you plan to visit more than one Bahamian island, the good news is weather doesn't vary much among the islands. While daily year-round temperatures average between 77 and 90 degrees, mornings can be breezy in the Bahamas. Pack an extra layer, such as a lightweight cotton sweater or jean jacket, to shed by lunch. Just make sure it's easy to bunch up into your bag or purse once the sun starts baking.
Another tip: The weather doesn't change much throughout the day. You won't be rotating through a variety of clothing as you might for an Alaska cruise.
Thin and breathable clothing
Rain showers in the Bahamas are short and over before you know it. But since you're living out of a suitcase, you want clothing that dries quickly. Choose polyester, cotton and linen fabrics for your cruise wardrobe. Tempting as it may be to pack your favorite heavy cardigan to cozy up in, don't. It will take a long time to dry and there's nothing more miserable than sitting in wet wool.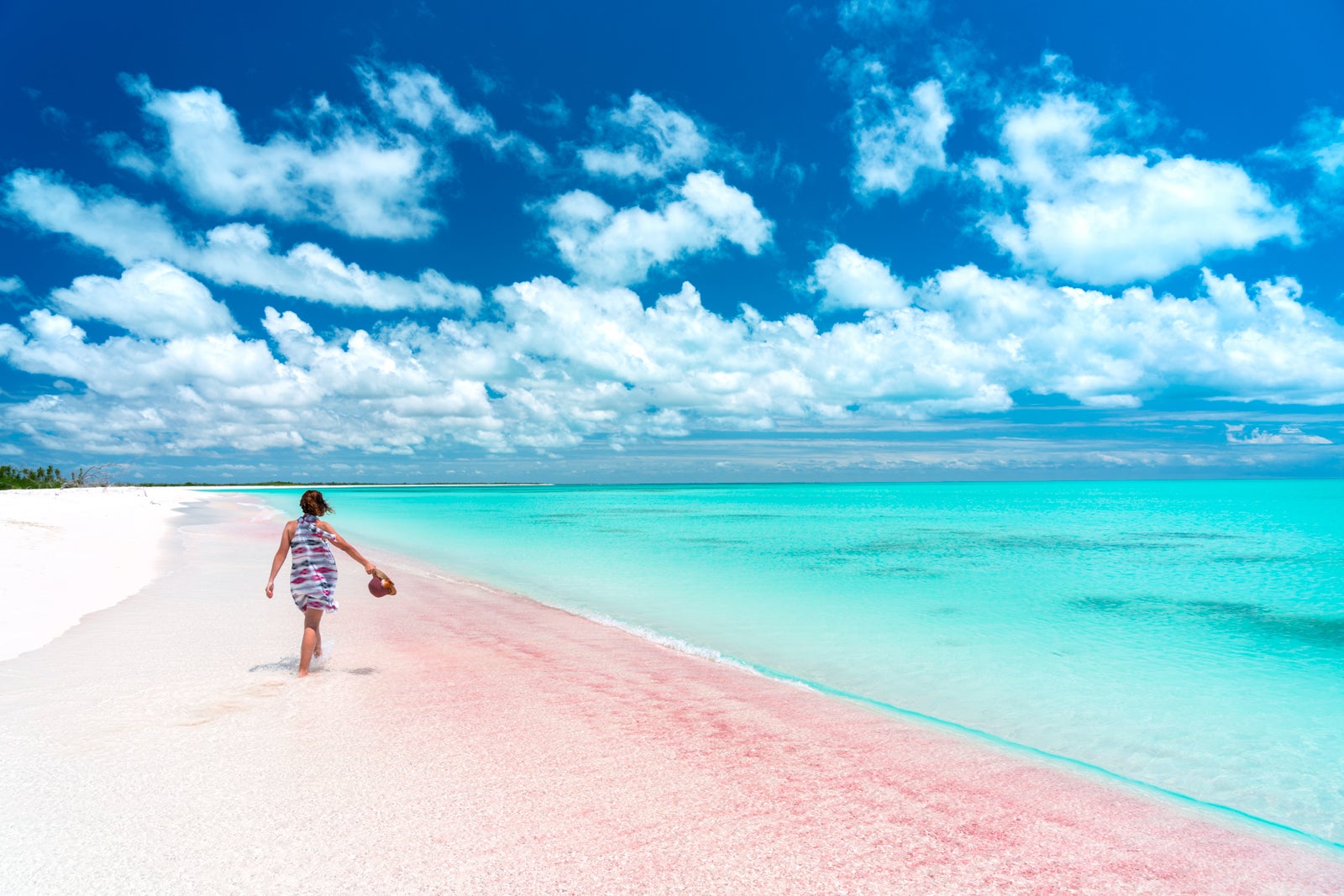 When in doubt, choose thin, lightweight and loose-fitting clothing versus tight and constricting outfits. Your body will appreciate clothing not sticking to you as you're hiking up the 66 steep limestone steps of the Queen's Staircase in Nassau or exploring Lucayan National Park, enduring oppressive humidity. Pack shirts or dresses you can throw over a swimsuit, too, if a day in port means rolling into town for lunch after the beach.
Related: What to wear on a cruise: Cruise attire and cruise line dress codes
Sturdy footwear
Not all Bahamian sidewalks or roads are paved like in the United States. Save your flip-flops for the beach and cute-but-uncomfortable shoes for the ship.
For touring, choose sturdy shoes such as Keen's, Chaco or Teva sandals — all of which are waterproof and comfy, whether on land or in the water. Pack footwear you don't mind getting a little dirty; in other words, those brand-new white sneakers you packed should probably be resigned to "deck shoes" and worn only on the ship.
Eveningwear
Most cruise lines will have one or two formal or "evening chic" nights where dressing to the nines is encouraged, although not required. Passengers usually take this opportunity to book a table at a specialty restaurant, though you can still eat at the buffet if you have no intention of bringing a suit or cocktail dress on your vacation.
Instead of a velvet gown or dark suit, the trend for a tropical-weather sailing is lighter colors. For men, this might mean a tan suit or tan sport coat over slacks (even better if it's linen, which breathes more easily). Women should skip casual sundresses for something more elegant, while honoring a color palette influenced by the seaside surroundings (that said, little black dresses are never not in fashion on board).
Accessories and gear
If you don't take a lot of photos, did the cruise even happen? While a smartphone camera is fine, so are cameras you can pack into a dry bag and take on shore excursions. Just don't forget to bring a portable charger or power bank when you know you're going to burn through your phone's battery. It's hard to find an outlet for a charging cable at the beach.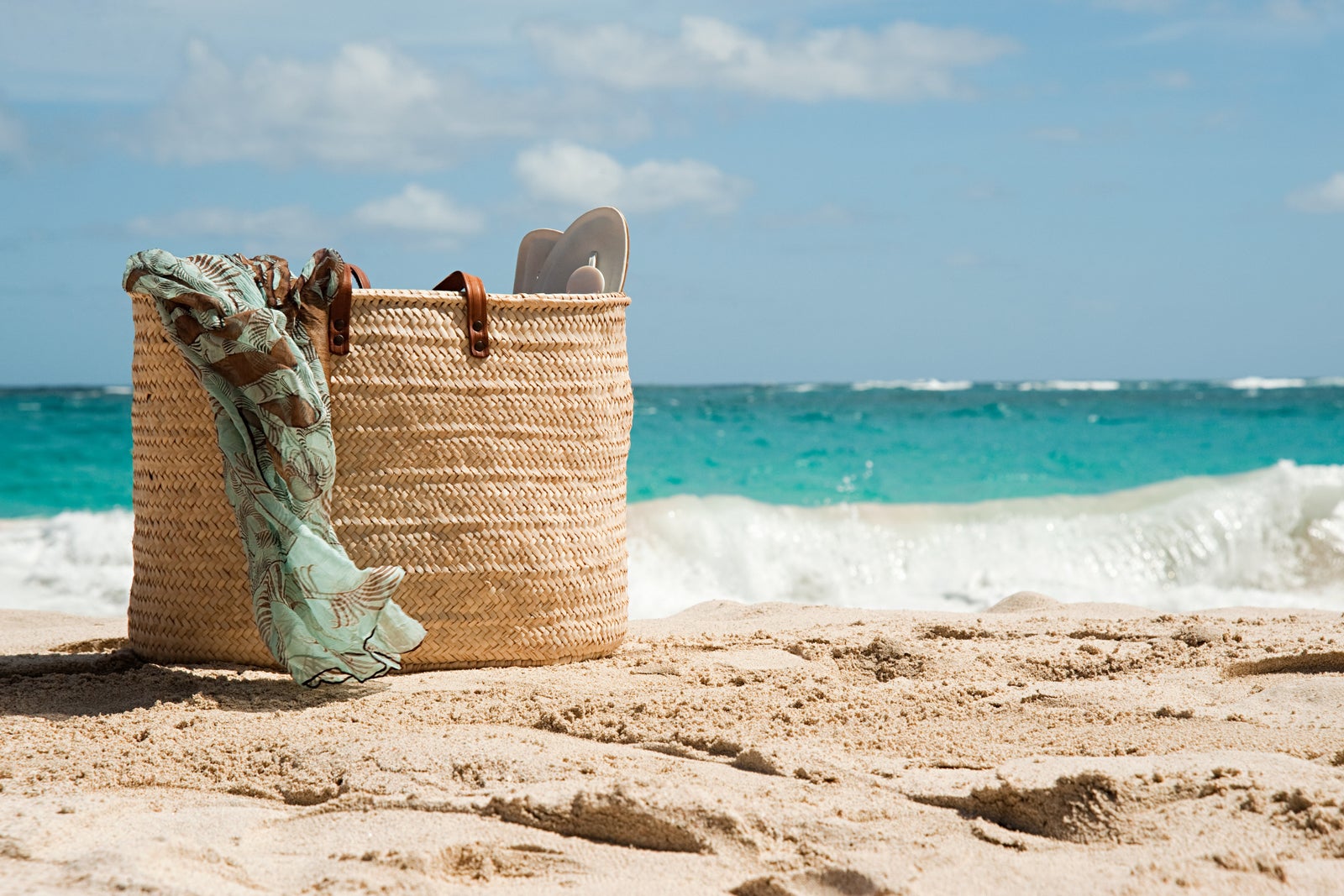 The sun shines brightly in the Bahamas, which is precisely why 7.25 million tourists flock here each year. Pack sunscreen or sunblock in your day pack, then apply it liberally and often. It's especially easy to get burned when you spend all day in the sun on a cruise line's private island. Use waterproof sunscreen or sunblock for the days you're in the water.
Related: Cruise packing list: The ultimate guide to what to pack for a cruise
Take the stress out of packing
You're going to sweat through your clothes, so anticipate changing outfits multiple times each day. Keep in mind that your ship may have a self-serve (typically coin-operated) laundry room or offer send-out laundry services. That means you can wear their favorite dress another night or pack less with plans to wear clothing more than once.
Bahamian ports are filled with shops selling clothing, medicine and toiletries. There are few things you may have left at home that you cannot find in Nassau or Freeport; your cruise ship will also sell a limited range of sundries. If your ship is only visiting cruise line-operated islands, however, you may want to bring extra toiletries and medications, just in case.
Related: 7 cruise ship packing mistakes you want to avoid at all costs
Bahamas cruise packing list
Here is a handy checklist to use while packing for your Bahamas cruise.
A selection of lightweight T-shirts, tank tops, or other casual shirts to wear during the day. (I recommend quick-drying materials.)
Two or three pairs of shorts, leggings or skirts to wear during the day.
A swimsuit or swim trunks, with an extra to spare while the other is drying. You'll be spending lots of time in the ship's pool as well as on the country's beaches.
A rash guard or shirt that can get wet so your back doesn't burn while snorkeling or playing in the surf.
Cover-up. (I see a lot of stylish ones for those beachside selfies.)
A lightweight waterproof jacket or raincoat.
A thin fleece jacket or sweater for chilly mornings (and plane rides).
A backpack or large beach bag to take into port or on the ship's pool deck.
Two pairs of slacks or skirts (or dresses) or two button-down shirts and a suit coat for evening dining on the ship.
Lightweight cardigan, scarf or sweater for air-conditioned restaurants on the ship.
A pair or two of good walking shoes that breathe, such as sandals with ankle straps or an ankle-cut hiking, walking or running shoe.
A pair of fancy shoes for evening dinners on the ship.
Sun protection: sunglasses, a baseball hat or floppy straw hat, and sunscreen. (Consider bringing an aloe-based gel or cream to soothe the inevitable burn.)
An umbrella.
Reusable water bottle (to stay hydrated while in port and on the ship).
Gym clothes (in case you get the itch to work off all those calories in the ship's gym or go for a run in port).
Toiletries and prescriptions (pack in your carry-on in case luggage is delayed or lost).
Underwear, pajamas and socks.
Your cellphone or camera (and a charger so you don't miss an amazing shot).
A dry bag or Zip-lock bags to protect your phone, camera and wallet during shore excursions on the water or at the beach.
Entertainment for the beach, on board and the airplane, such as an e-reader or good book, deck of cards, portable video games, tablet, sketchpad, etc.
Easy-to-pack beach toys for the kids such as inflatable beach balls, arm floaties, frisbees and collapsible pails with shovels.
Bottom line
Other than on formal night (which, again, is optional), casual attire is the preferred choice on a warm-weather sailing. So go ahead and pack that Hawaiian shirt or favorite outfits in tropical colors — then hop on board and make some fabulous memories in both comfort and style.
Planning a cruise? Start with these stories:
Featured photo by Brand X Pictures/Getty Images.