Boho Outfits for Curvy Women
Bohemian clothing is known for being free-flowing and fun. As we looked through the various options, we found that while the earth tones that are often associated with the style were readily available, so were bright colors and patterns in all sorts of fabrics and styles. What's really remarkable about the bohemian look is that it is quite flattering on everyone. You typically can find something in every clothing category that's either fitted or has more of a loose-fitting vibe. That's especially nice because women come in all shapes and sizes, and finding clothes that work on multiple builds and frames can be challenging. With that in mind, while most of the items you'll find in this collection are offered in a wide range of sizes, for the most part, everything has a plus-size option available. So we can all look our best and feel good doing it! 
Boho Clothing Designed for Curvy Women
Disclosure: This post contains affiliate links.
Dresses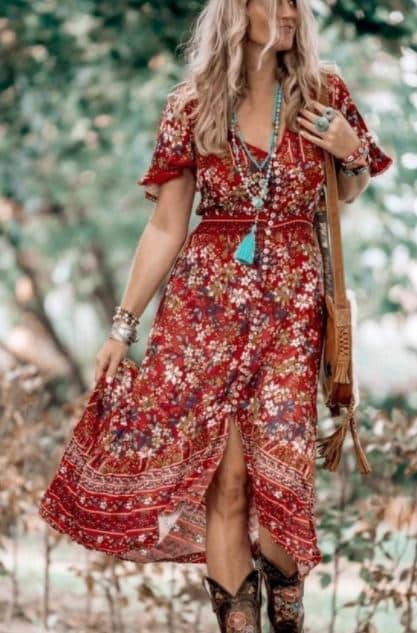 The London Maxi dress is perfect for dressing up with heels or keeping it casual with a trendy pair of cowboy boots.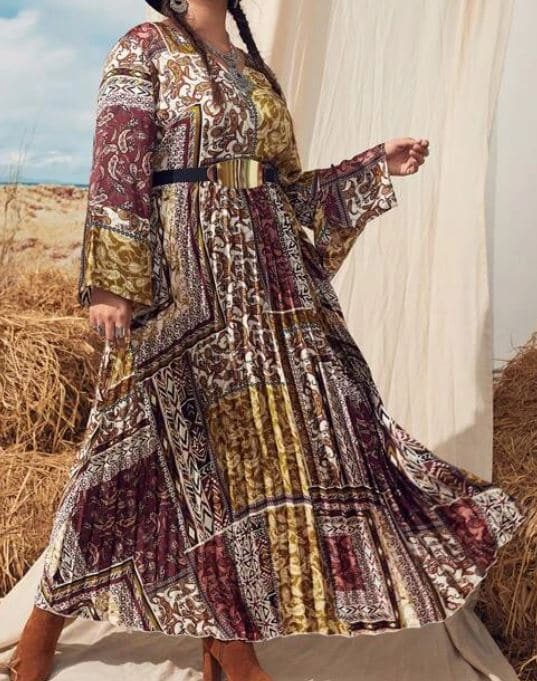 This beautiful flowing dress is perfect for weekend getaways. Just throw in your suitcase and hit the road – the pleats will keep it from wrinkling for a care-free style.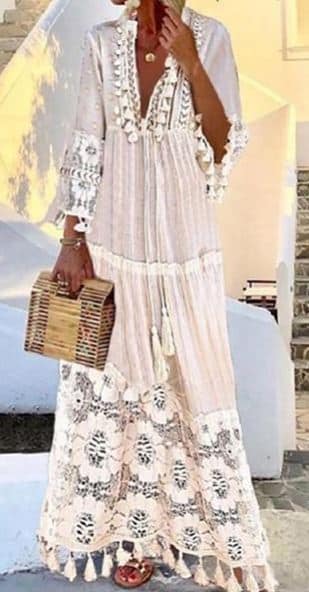 This dress can be used as a swim cover during the day and then paired with some lovely jewelry to go out to dinner in the evening.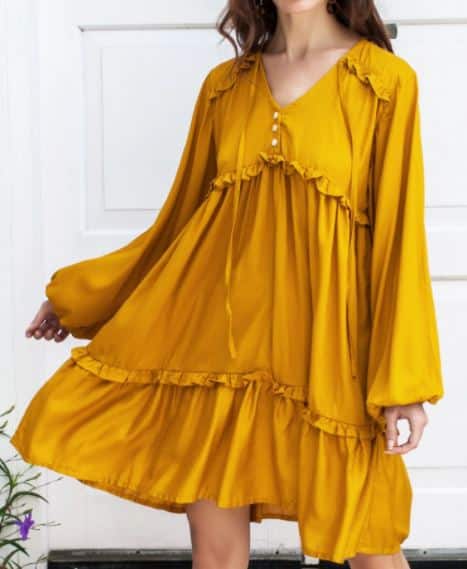 The Texas Rose boho dress has a feminine appeal, and the ruffles and V-neck project a bohemian charm. Stand out in this dress with flats for a casual look for the day, or wear it with boots for a head-turning evening outfit.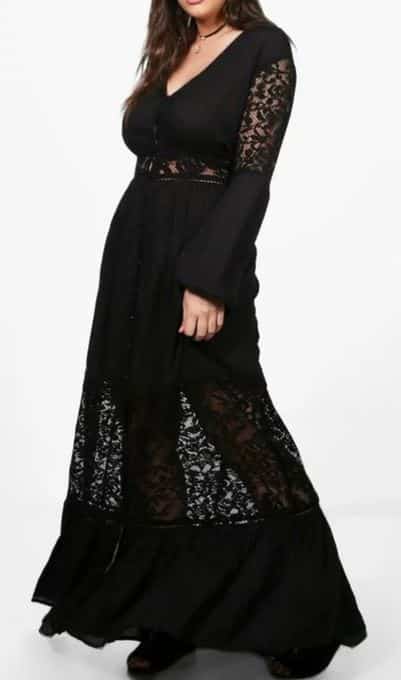 This dress gives the perfect hippie vibe with the patchwork, embroidery, and paisley print. Style it with chunky jewelry, gladiator sandals, and an oversized tote to dress for a bold look.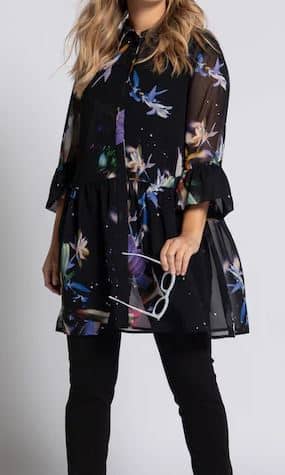 This tunic has a floral print and flowing hem that gives off the boho spirit. It is gathered at the waist to give a flattering look to any figure.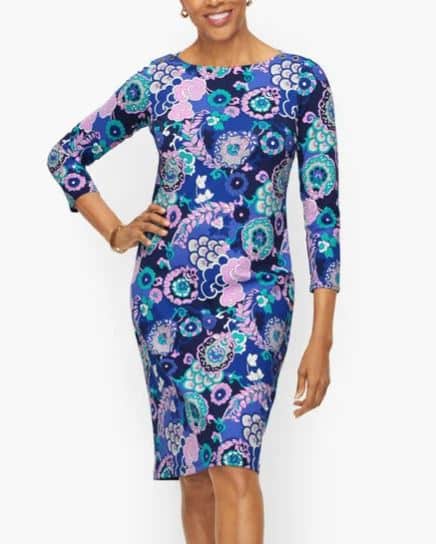 This A-line dress is made with jersey fabric, making it breathable, and the 3/4-sleeves make it the perfect transition dress between seasons.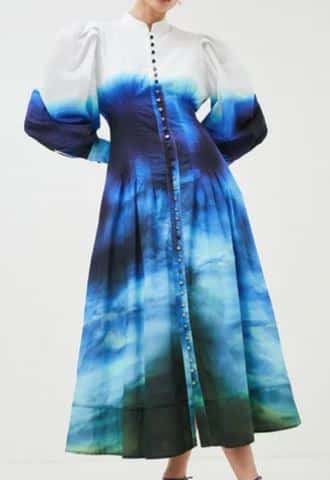 This tie-dye dress features buttons down the front to give it a more feminine look while presenting a colorful and charming design.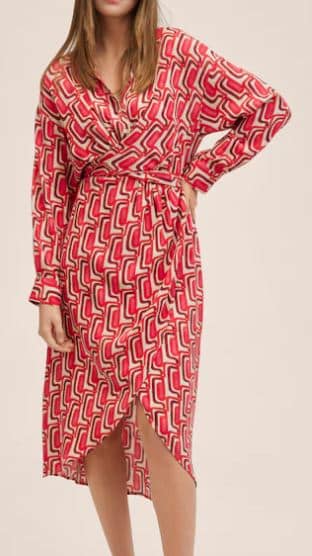 This dress is made with flowy fabric and a shirt-style collar. It is long-sleeved with a decorative belt, making it perfect for an evening out with some white high heels paired with it.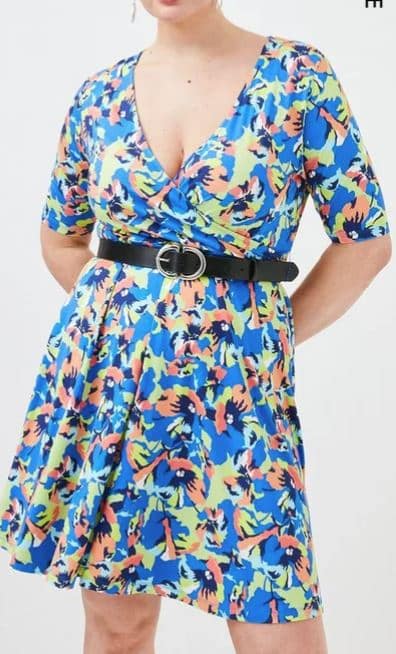 This dress is perfect for the daytime. Pair it with a belt for a figure-flattering outfit for a day out with the girls or a trip to the farmer's market.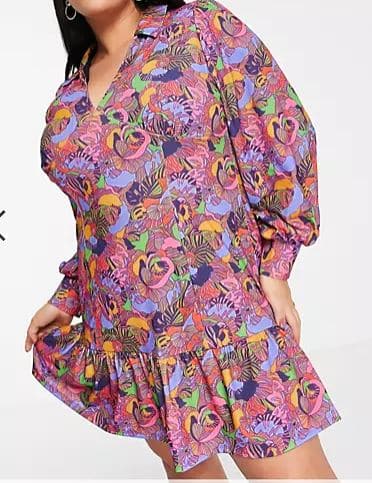 This colorful dress is sure to turn heads. The ruffles at the bottom add just the perfect amount of feminine flair, and the floral pattern is bright and cheery.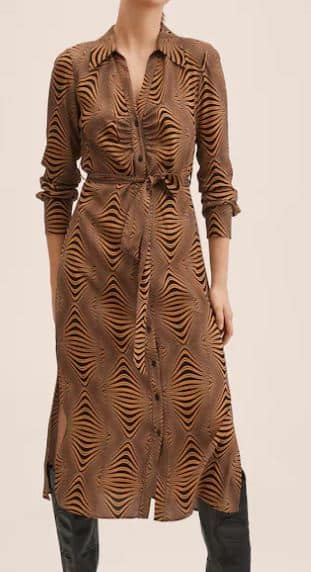 This long sleeve dress is made with flowy fabric with an adjustable waist tie. Made with sustainable fibers, this helps reduce the environmental impact while allowing you to look fabulous.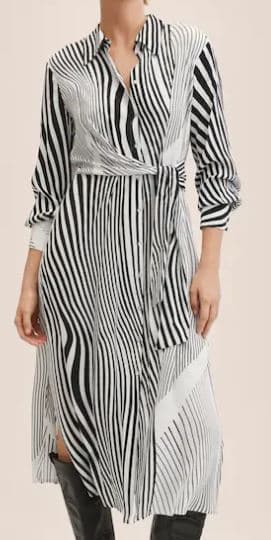 Like the previous dress, this dress also helps reduce the environmental impact on the earth. The black and white pattern and waist tie will give you a dramatic entrance.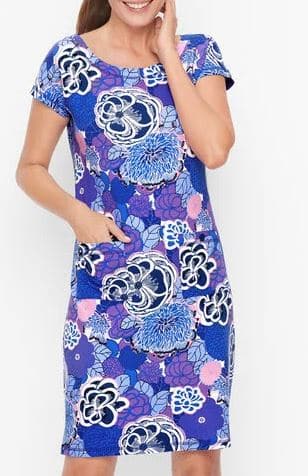 The fabric on this terry dress feels cozy, and the curved hem and patch pockets give it a whimsical flair.
Tops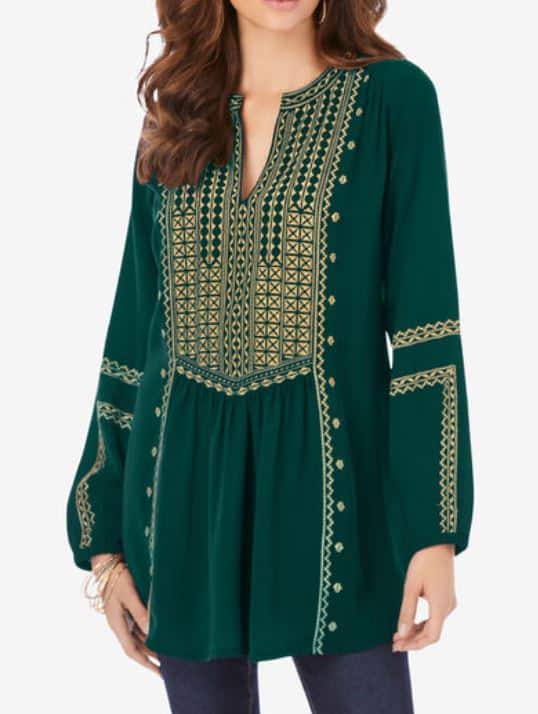 This tunic has an embroidery detail that will dress up any outfit during the season.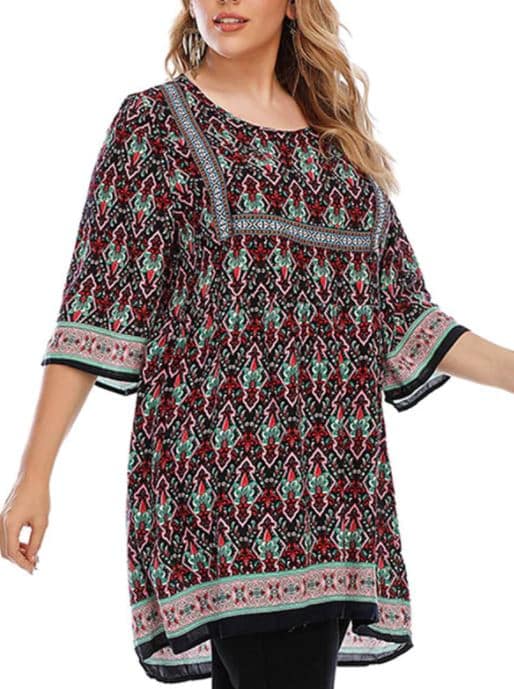 This top is cool and breezy, making it the perfect option for those hot summer days.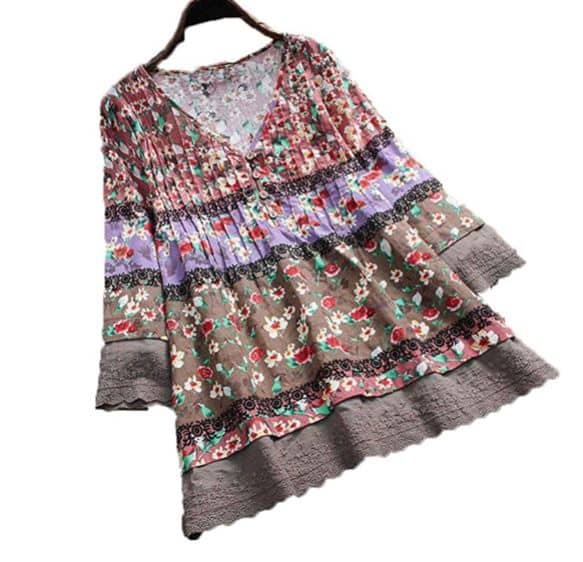 This floral blouse is chic and eye-catching. It is made with a soft, cozy fabric that will be perfect to pair with any jeans, casual pants, or skirt.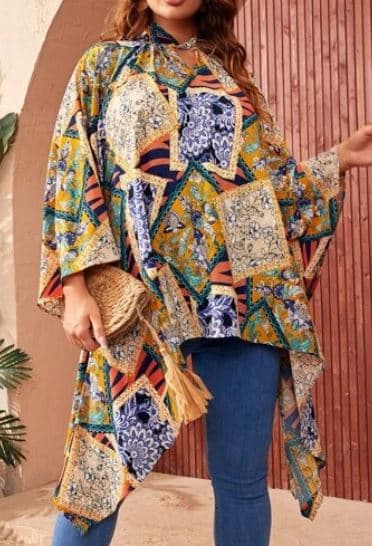 This fun print is sure to turn heads! Colorful and playful, you're sure to put your best foot forward in this asymmetric top.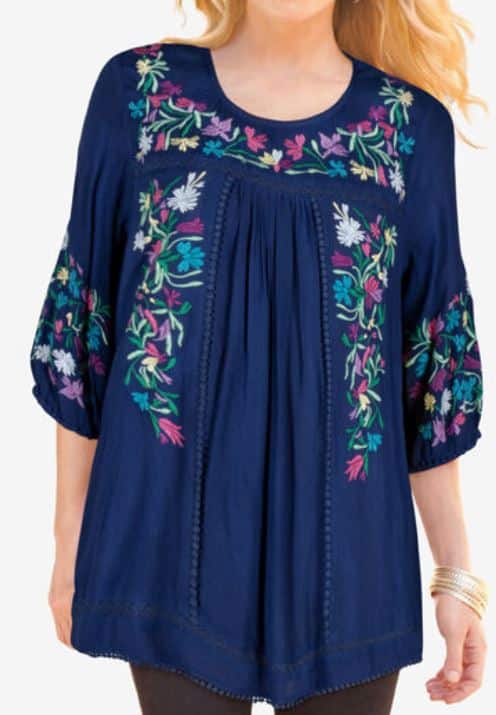 This boho-inspired scoop neck top has embroidery detail and will pair well with capris or denim jeans.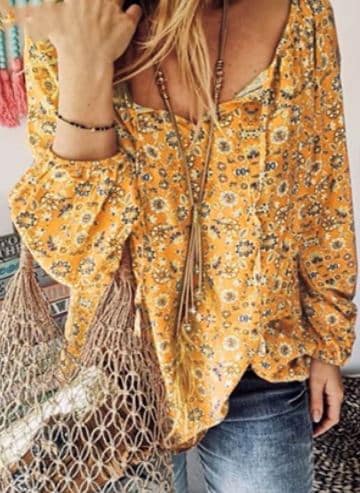 This top is available in multiple colors and is sure to fit anyone's complexion. It is long sleeve but breezy and will be perfect to wear into the spring.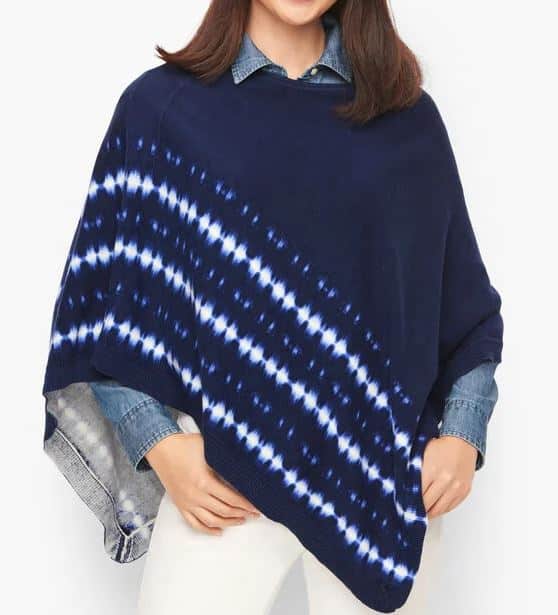 This poncho is knit from cotton in a chic shibori stripe print to offer cozy comfort for cool evenings at the beach.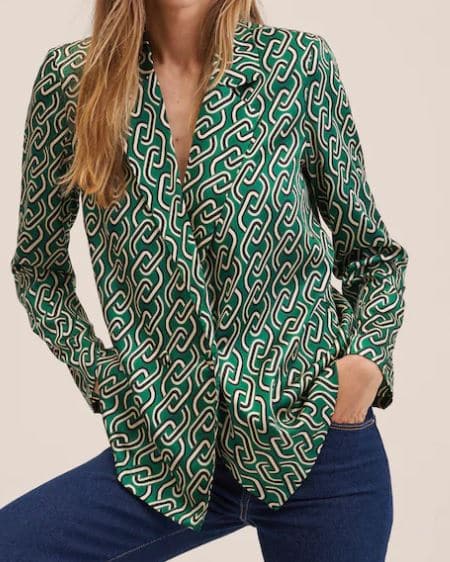 This top features a shirt-style collar, light fabric, wrap detail, and a lapel V-neck collar.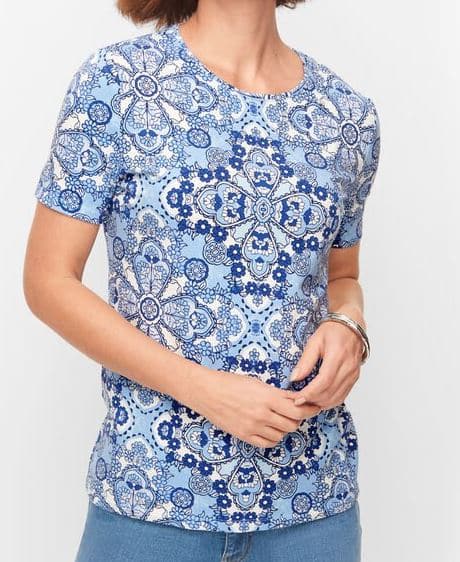 This crew neck is ready for anything. It is made from breathable cotton with a hint of stretch and has a dainty medallion print.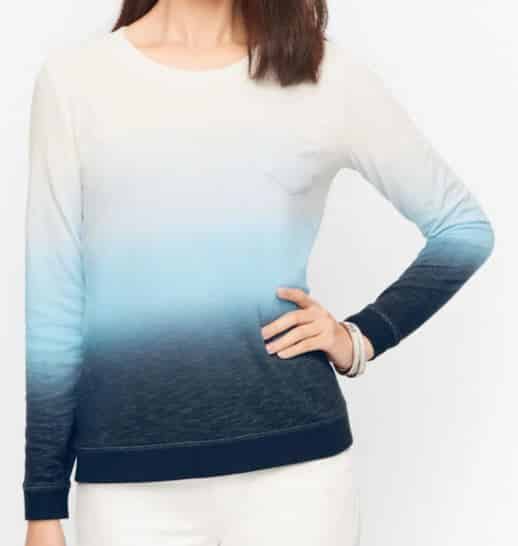 This sweater is the perfect light layer because it's made from soft, breathable cotton in an of-the-moment dip-dye design. It is also finished with a front pocket and classic crewneck.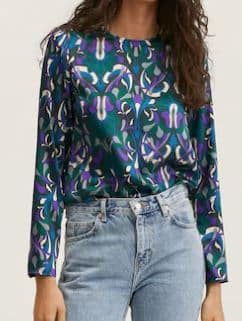 This top is made from sustainable fibers, which will reduce the environmental impact. It is a satin top, rounded neck, and is perfect for tucking into a skirt or jeans.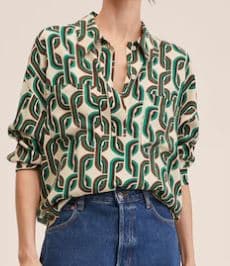 This top is made with flowy fabric that is perfect to be paired with heels and jeans.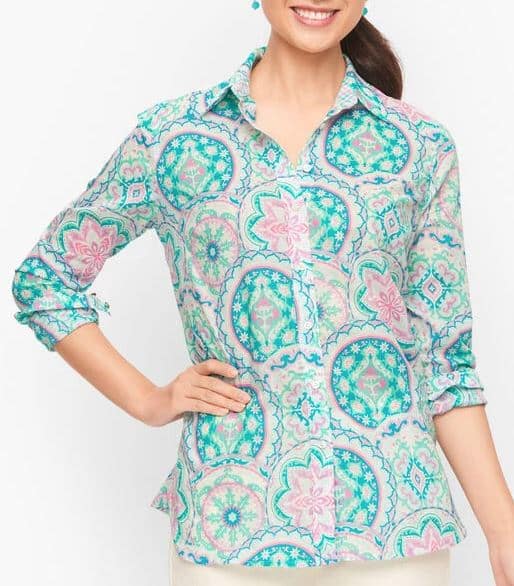 This versatile, lightweight, breathable cotton is perfect layered under a jacket.
Skirts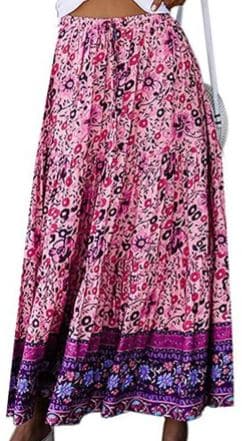 This flowy skirt is sure to dress up any solid color top. It will be an excellent gift for yourself or a loved one.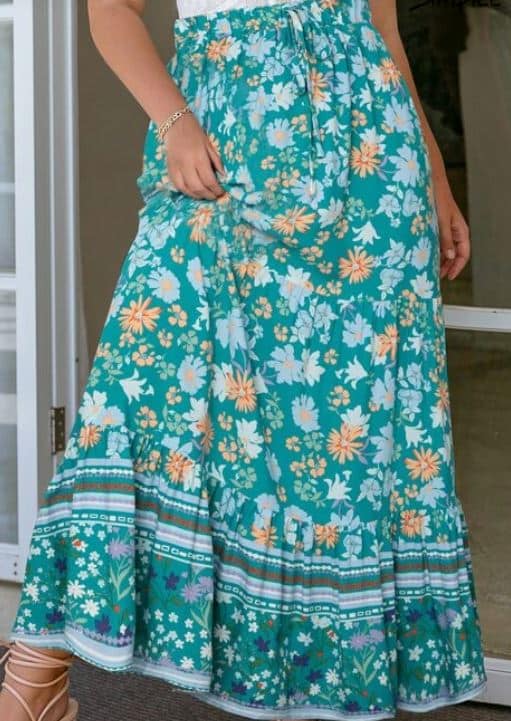 This skirt has a fun floral pattern that will get anyone in the mood for the warm spring weather.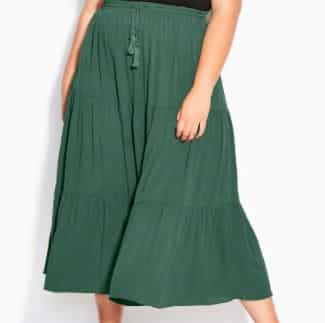 Embrace the boho vibes this season with the dreamy Paradise Skirt. Featuring a tiered maxi skirt and a tassel drawstring waistband, this skirt is perfect for kicking back in style.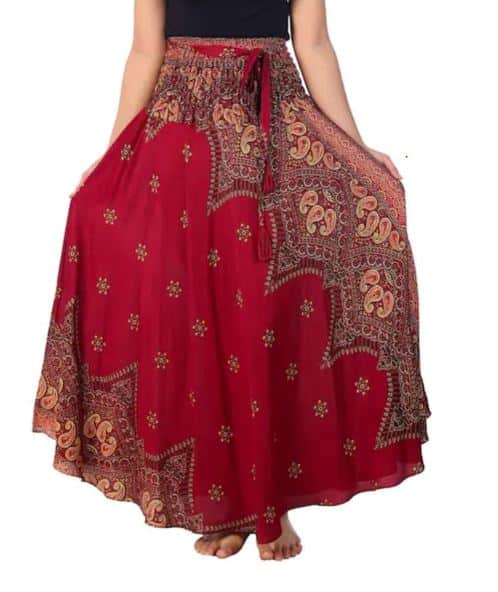 This skirt is handmade from wood pulp rayon and is really comfortable. It has an elastic-smocked waist with a drawstring and cute tassels. It's an excellent option for outdoor and indoor clothing, festival wear, dance, summer, beach, or just a casual day at home.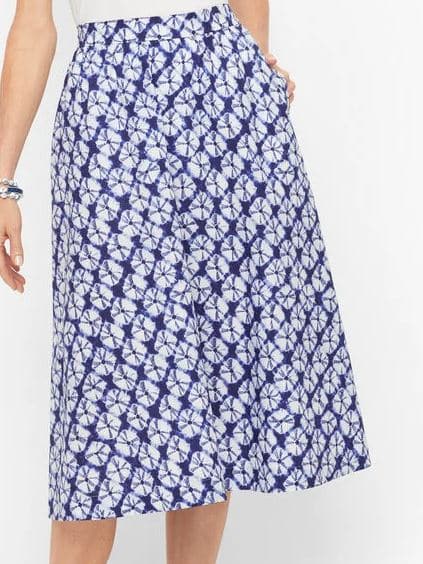 This skirt is easy and flattering, and it retains its shape and flows with ease.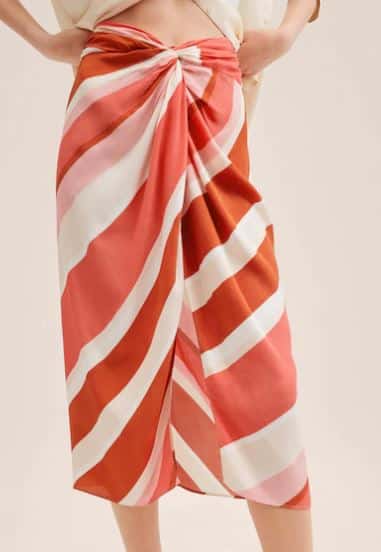 This skirt is made from a flowy fabric, and the coral-colored striped print is the very definition of spring fashion.
Pants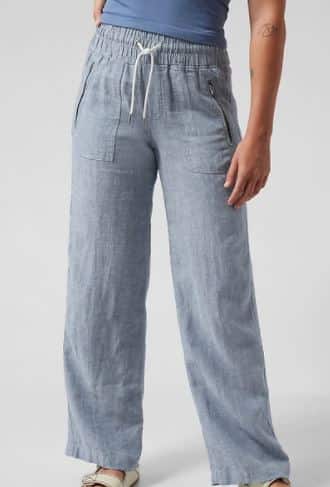 These linen pants are nice for vacation trips in the spring.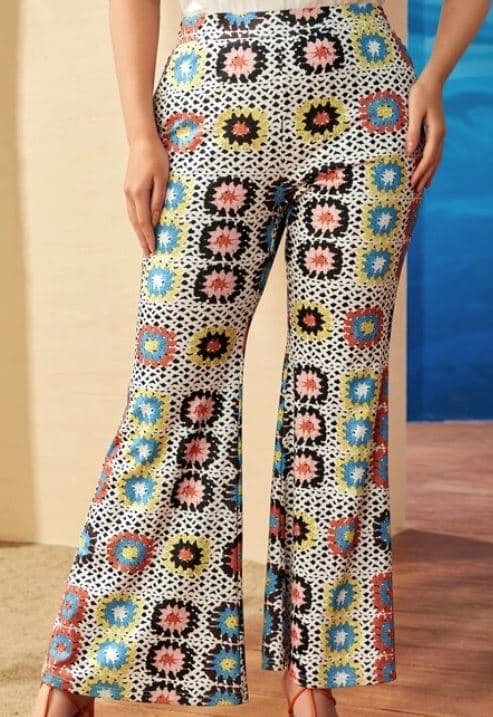 These bottoms are made with a beautiful design, fabric, and fit.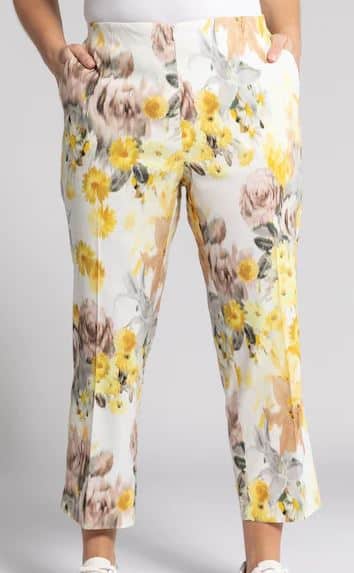 These beautiful blossoms heighten the appeal of this naturally cool linen style.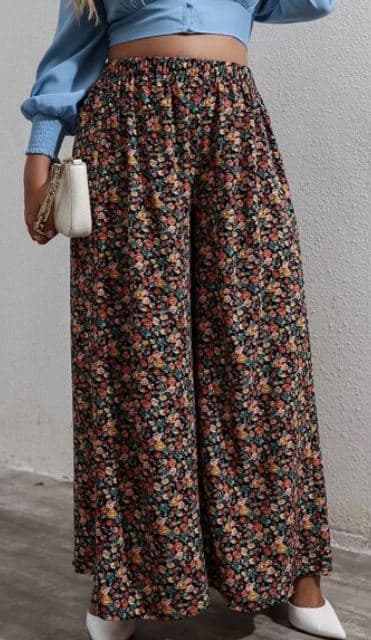 These pants are made out of a soft, light, flowy fabric that pairs perfectly with flats and a clutch.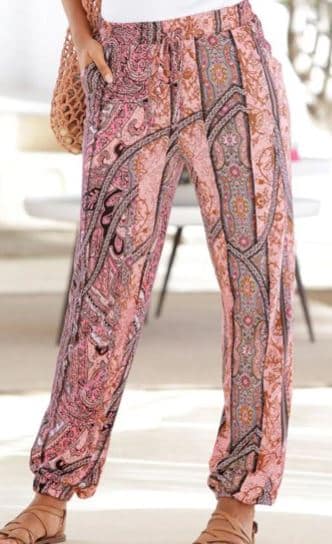 These pants feature a strong print that is sure to turn heads. They're flowy and comfortable and get you ready to take on your daily tasks. 
Get ready to throw these into your suitcase and head to the beach!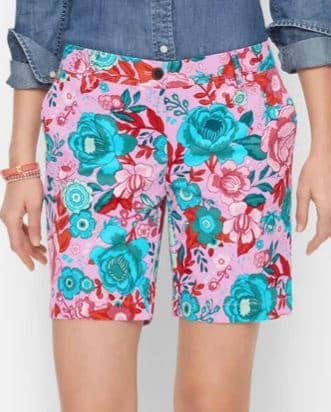 Another great option for vacation, these shorts are a great pair to throw on with some boat shoes and a beach vibe.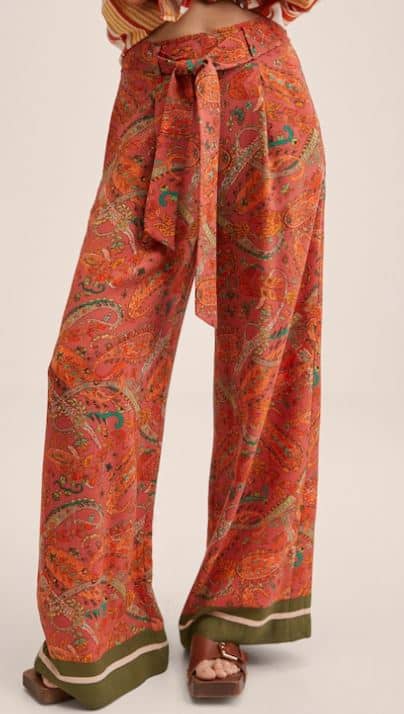 These pants are also made with sustainable fabric. Their paisley print and wide legs make the perfect addition to any boho outfit.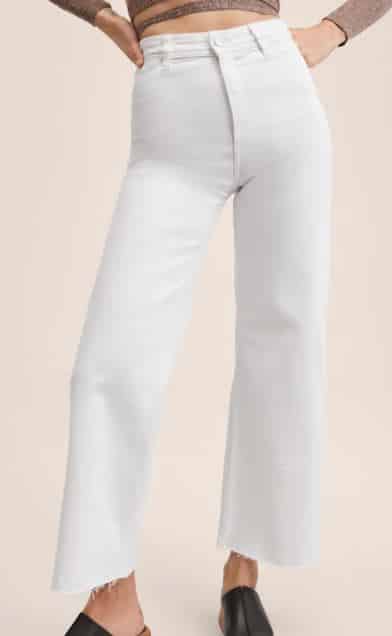 These sustainable jeans are high-waisted, and they're perfect for any floral or printed top and clog shoes or boots.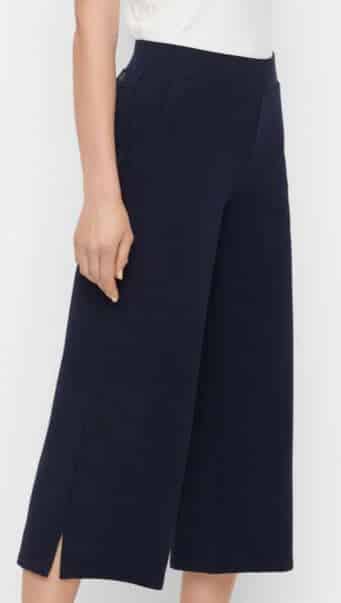 These wide-leg crop pants are breathable and made with silky Pima cotton. They have a hint of stretch for excellent shape retention.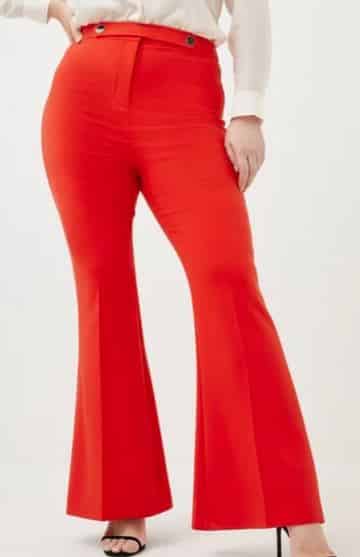 Ready for a 70s feel boho outfit? These flared trousers are ready for Woodstock!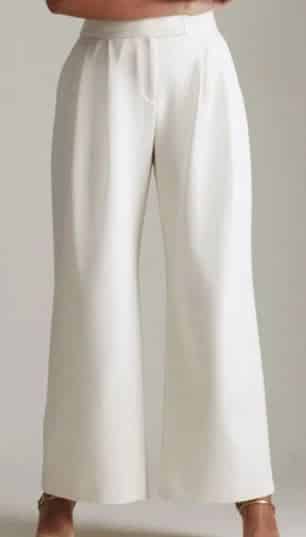 These trousers can be dressed up or dressed down. Tuck in a boho top and add some vintage heels, and you're ready for the day!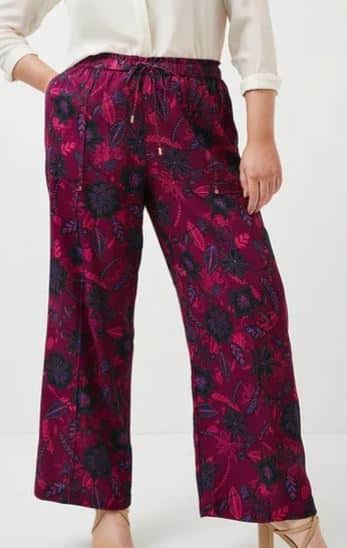 These trousers are perfect for sun-drenched sojourns. They show off a bold Batik-style print and sporty drawstring waistband to subtly define your silhouette.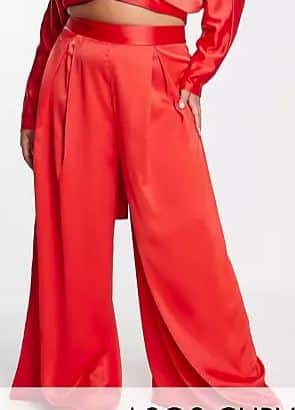 These trousers are sure to stand out in a crowd. Pair them with a subtle floral top, some hair accessories, and your favorite pair of shoes, and you're ready to go!
Kimonos & Jackets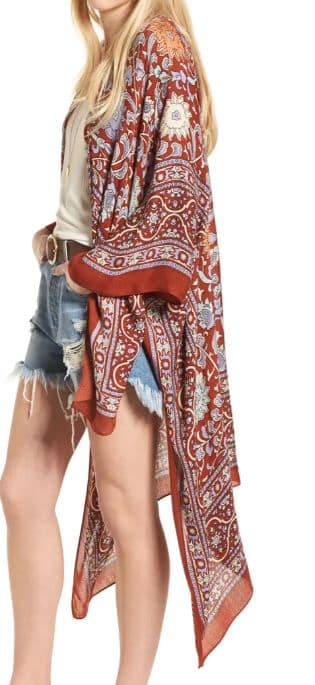 This vintage floral-paisley print duster will give you a layered look that's both comfortable and chic.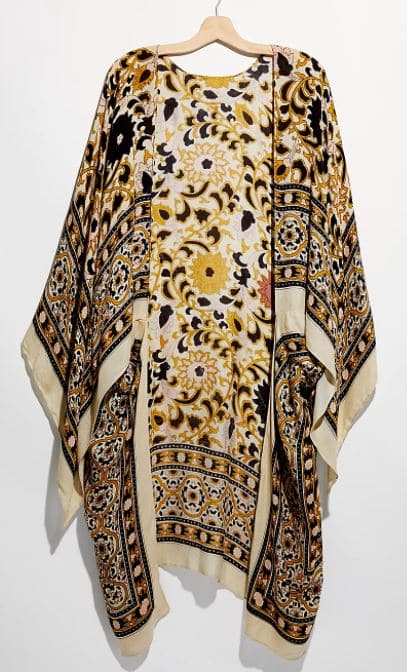 This lightweight kimono features a colorful pattern with a border print. You'll make a statement with its bold style.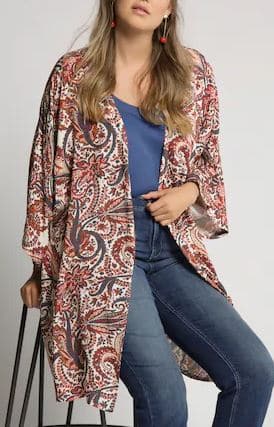 This fashionable Print Long Kimono will pair great with any boho accessories that you add to it.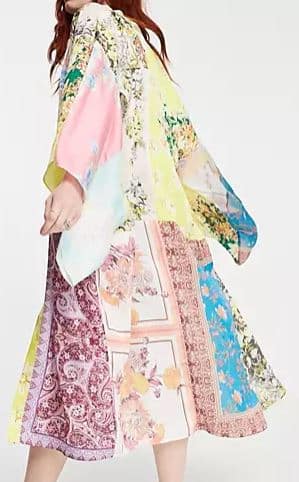 Ready for a 70s festival? This kimono will perfectly match the art, fashion, and music you run into. The mishmash colors and prints will be a perfect addition to your suitcase.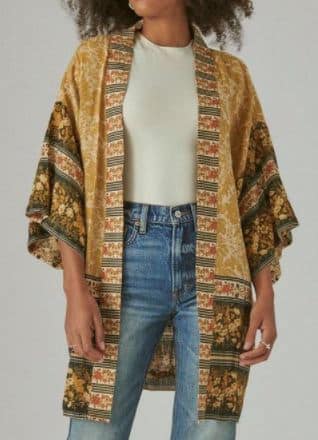 Throw this loose and breezy kimono over a t-shirt for the perfect layer on a cool fall night. Tie the belt around your waist for warmth, or leave this layer open for a laid-back look.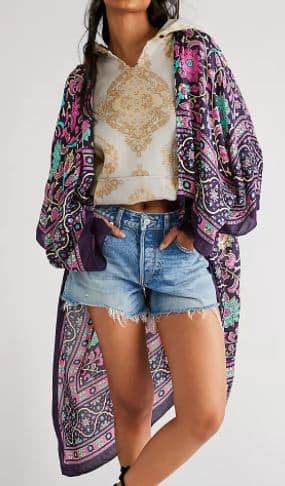 This lightweight kimono features flowy fabric and a colorful, eye-catching pattern.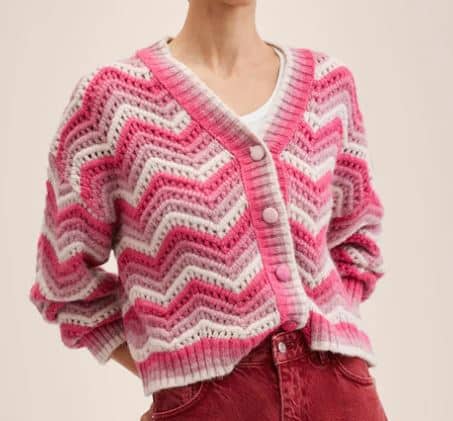 This multi-colored knit has long sleeves and buttons down the front. Keep it unbuttoned with a top underneath or buttoned with a pair of high-waisted jeans.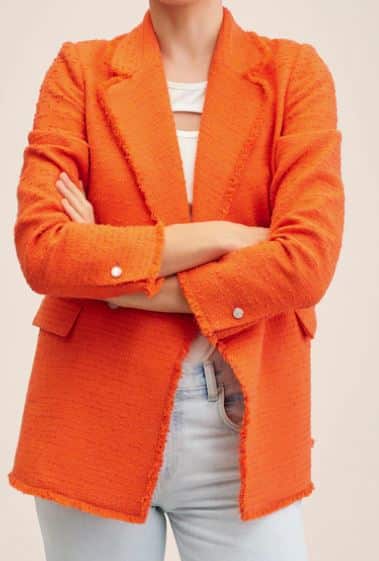 This blazer features shoulder pads, tweed fabric, and a structured design.   
Swim & Accessories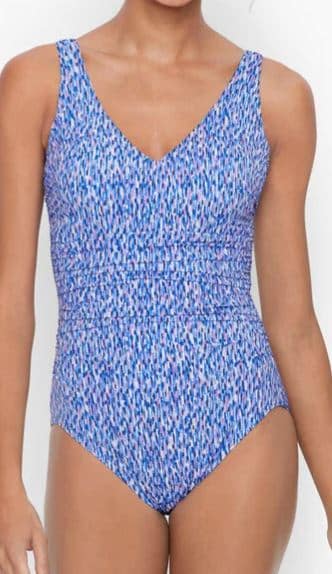 This swimsuit has a firm control shape to sculpt for a slimming effect. It also has UPF 50+ sun protection.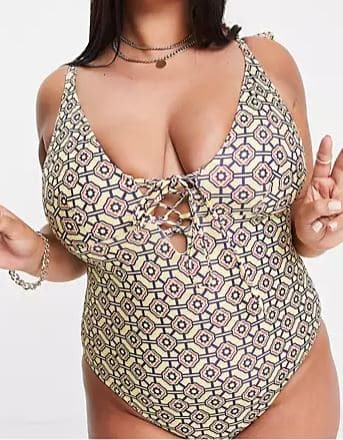 This swimsuit would look marvelous with some boho round sunglasses and peace sign vibes. 
This stunning hair scarf is featured in a soft fabrication and classic triangle-shaped design with textured embroidery and a stretchy elastic back.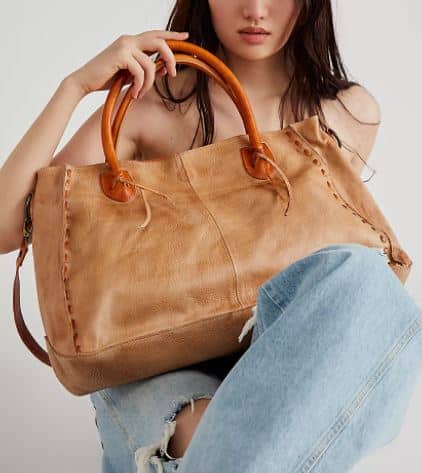 This tote has vegetable-tanned leather and is featured in a distressed style with woven trim and a detachable shoulder strap.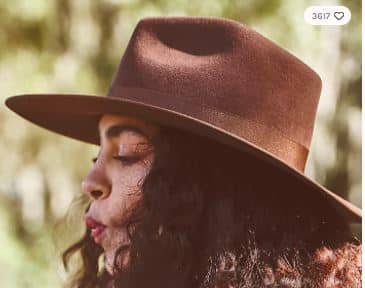 Finish off your boho look with an Australian wool hat that features a round brim design with a ribbon on the crown.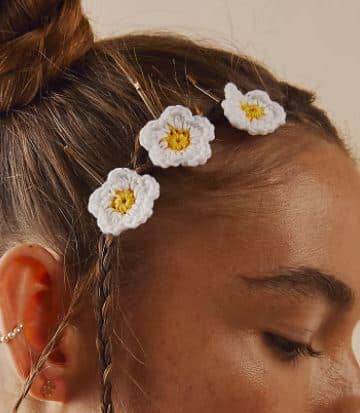 Pin your hair up with these dainty clips.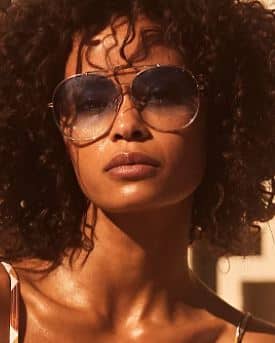 Stay shaded in these oversized sunnies featuring a round frame aviator design.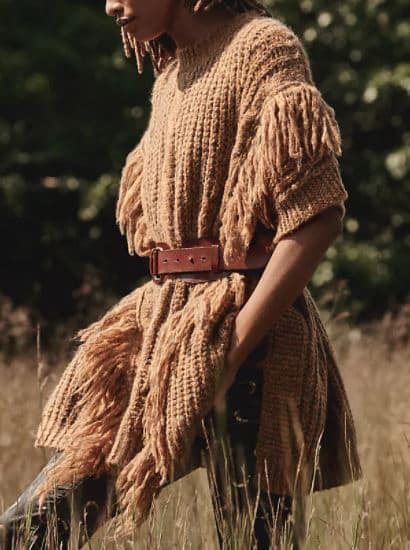 With cascading fringe and a knit finish, this layer adds a certain forest feel to any outfit.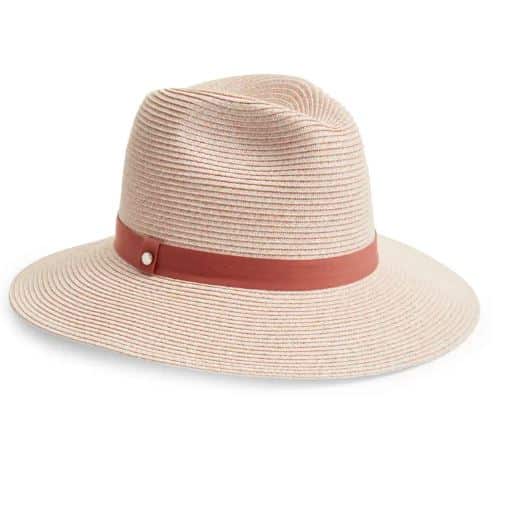 This braided paper straw Panama hat packs some extra style points.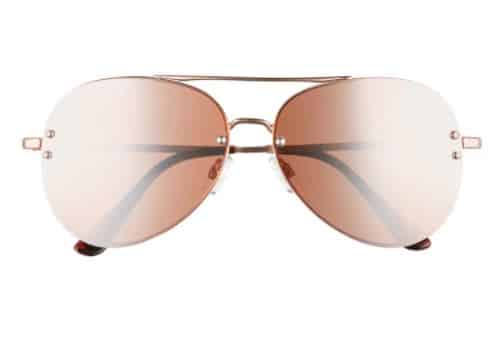 These sunglasses add an eye-catching style that is totally on-trend.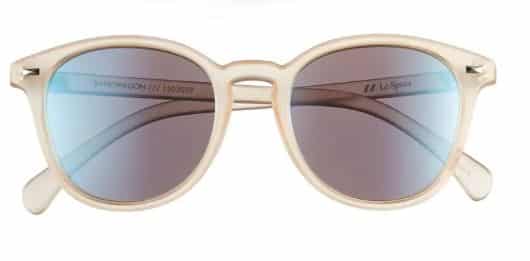 This cat-eye silhouette features a vintage style-vibe with a modern twist.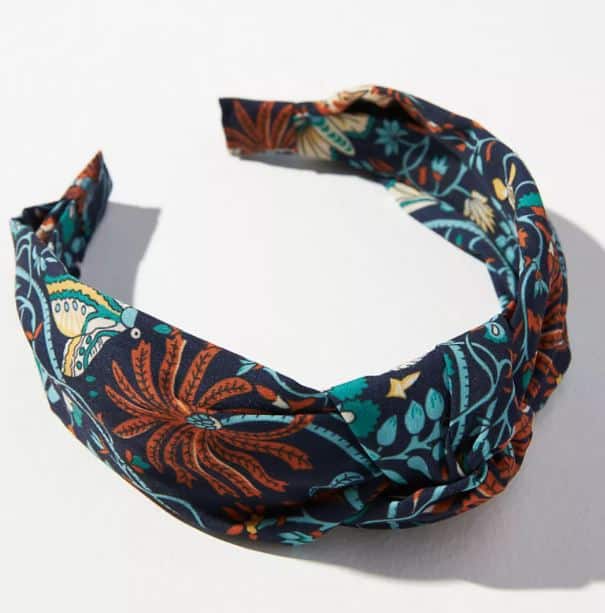 We love the material and size of the knot on top of this beautiful mosaic headband.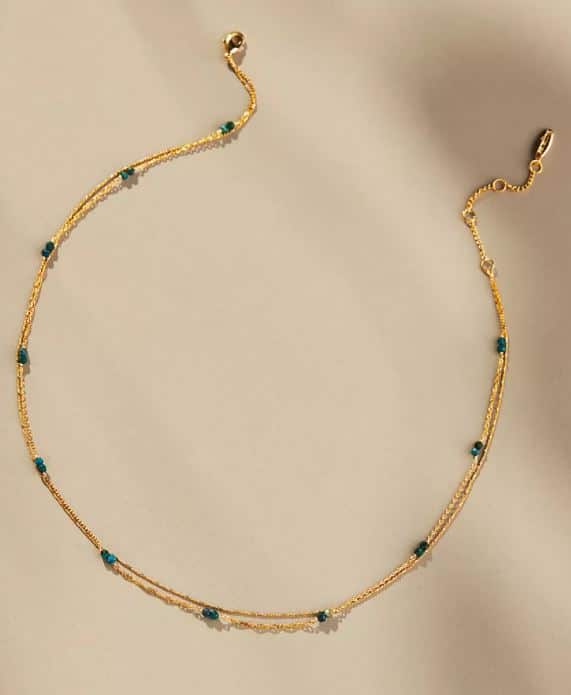 This necklace is a flourish of gold or silver that you're sure to adore. It is water and sweat-resistant and is sure to last season after season.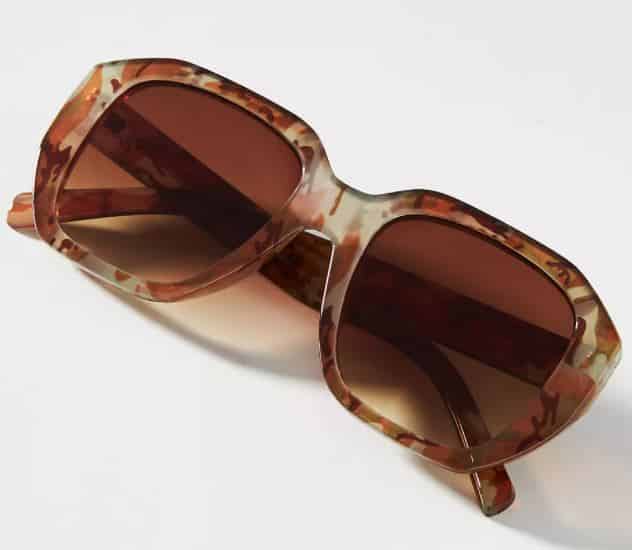 Add these to your accessory must-haves!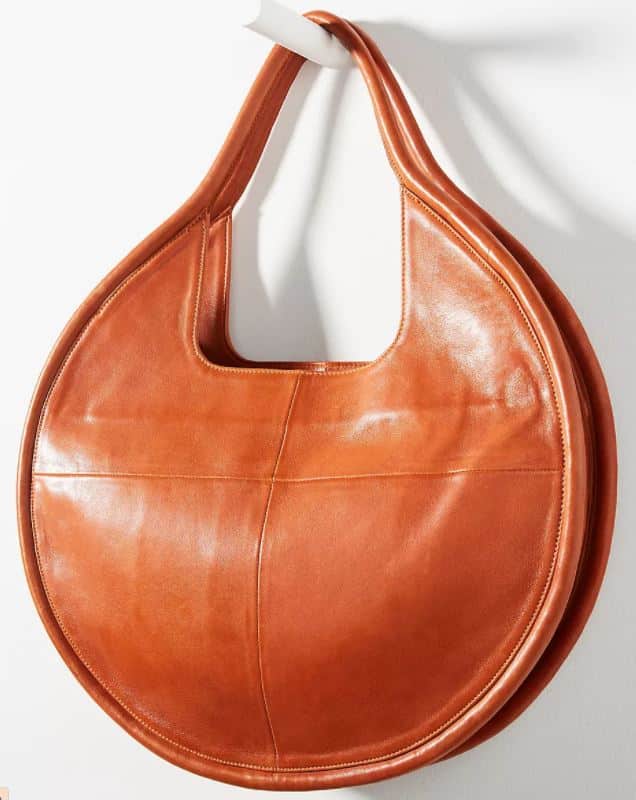 Modern yet timeless, this structured carryall rounds out just about any ensemble in your closet.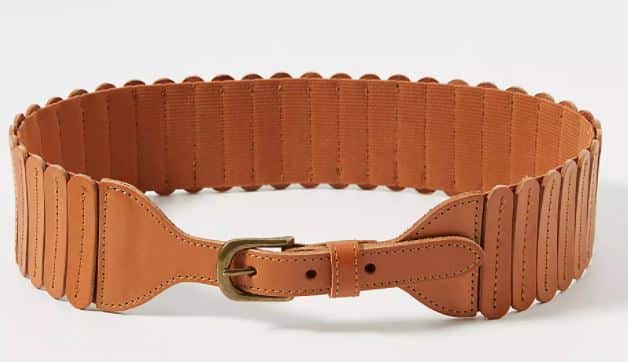 Whether worn with dresses or jumpsuits, this stretchy belt completes any ensemble and can help flatter your silhouette.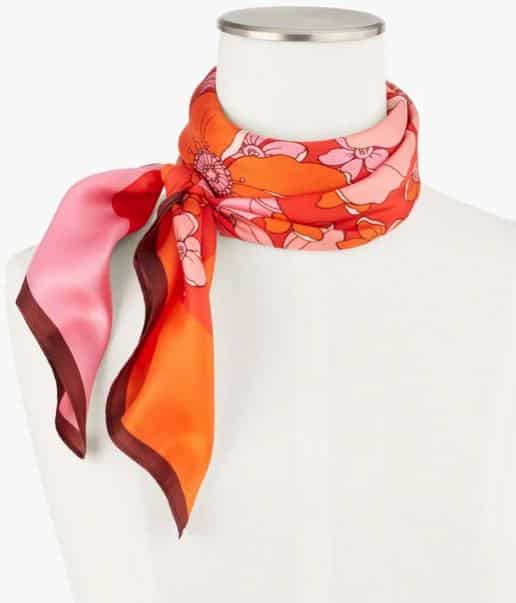 Made with a vibrant floral print, this can be worn on your wrist, handbag, or tied at the neck. 
Read Next: 
Bohemian Clothes For The Older Woman
18 Top Walking Shoes for Overweight Women
10 Best Clothing Stores for Women Over 50
The post Boho Outfits for Curvy Women appeared first on Prime Women | An Online Magazine.